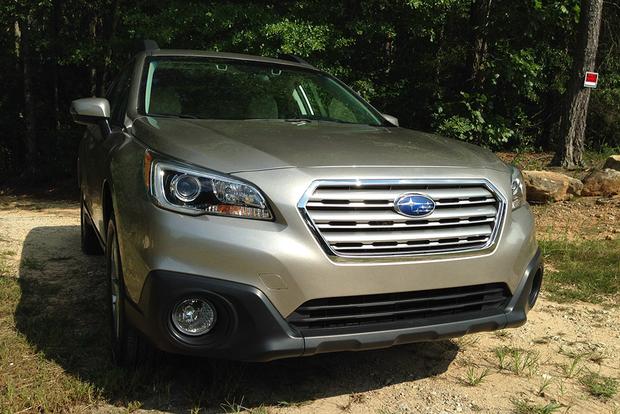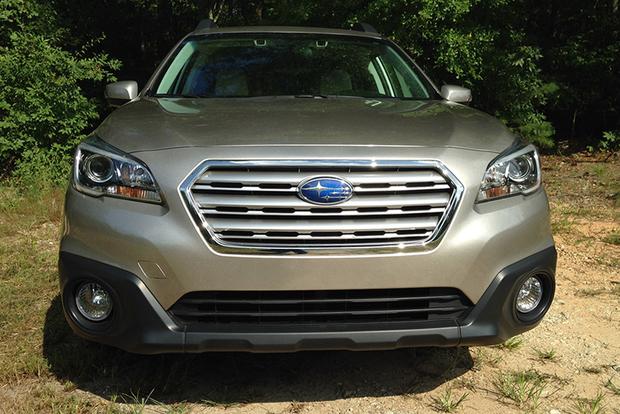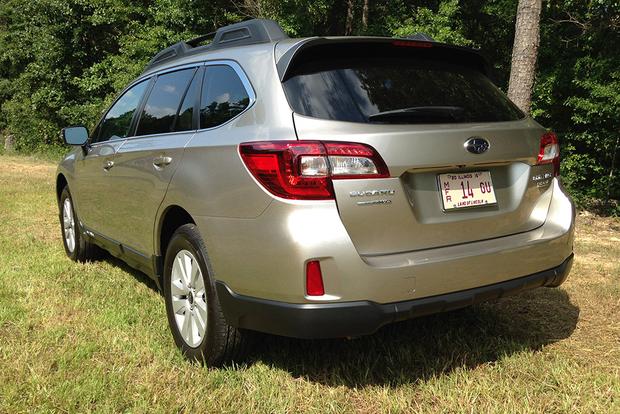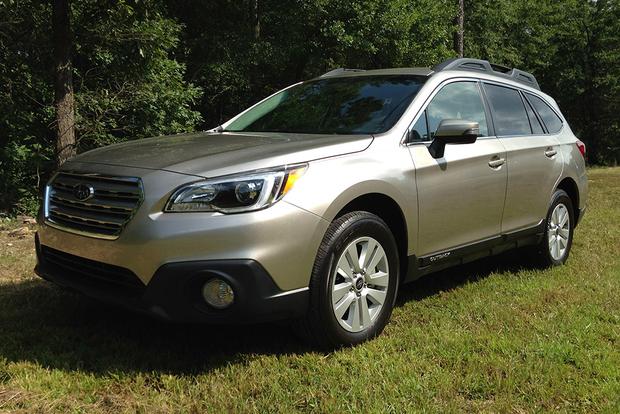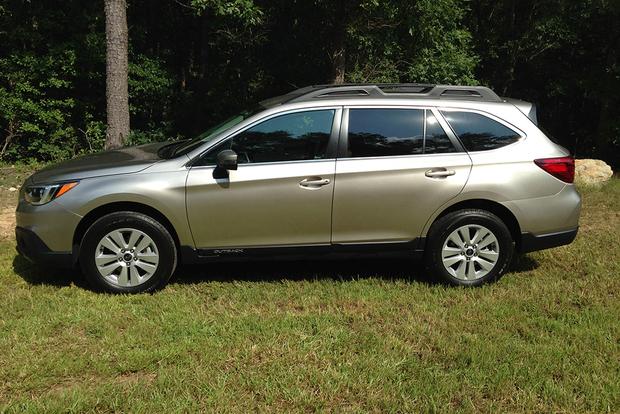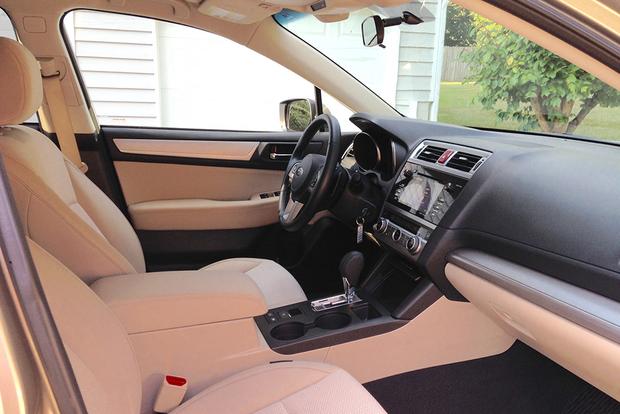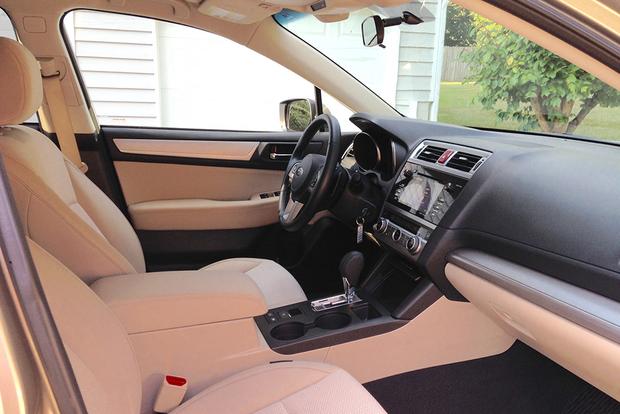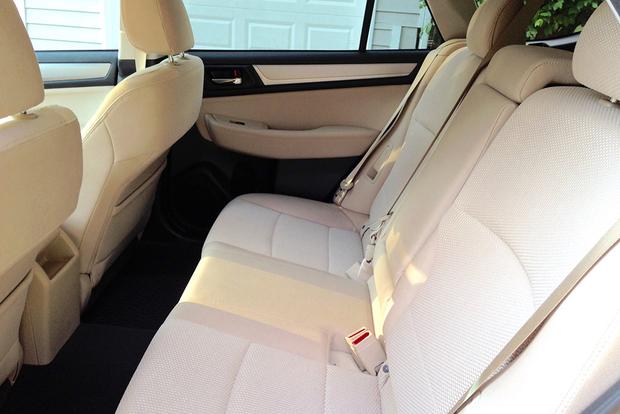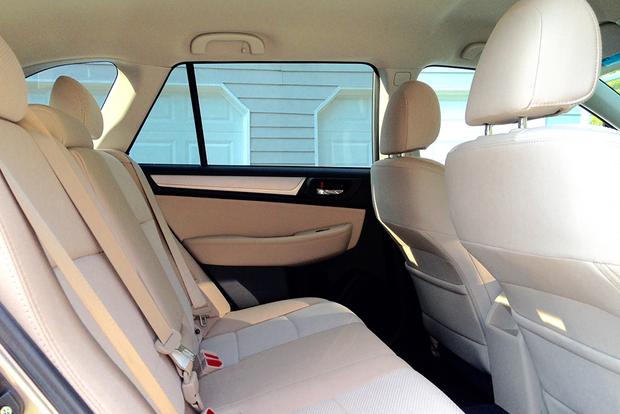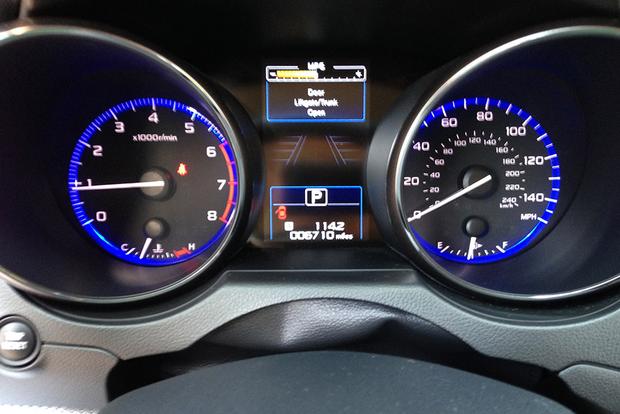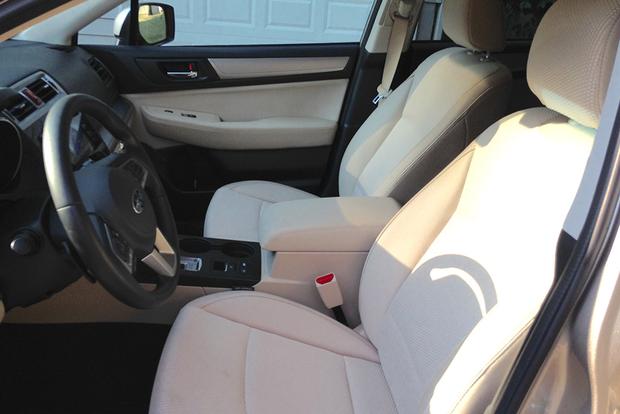 Since going on sale in the mid-1990s, the Subaru Outback has been an icon: part wagon, part SUV and entirely popular, selling far more units than any other station wagon on the market. For 2015, the Subaru Outback has been redesigned to begin the model's fifth generation -- and we decided to see if the latest version still has the magic that has made it so popular for the last 20 years. So we borrowed a 2015 Subaru Outback, and after a week behind the wheel, we've gathered together our editors' thoughts. Here's what they think.
Not a Wagon
It's important to get one thing out of the way immediately: If you're buying this vehicle because you think its station-wagon size gives you a small-car advantage over a bulky SUV, you'll probably be disappointed. The Outback is now 66.1 inches tall, which makes it only 2 inches shorter in height than a Toyota Highlander -- and its 8.7 inches of ground clearance is about an inch more than a Ford Escape. Although Subaru may market the Outback as a wagon, this vehicle is now squarely in crossover territory.
Not a Bad Thing
However, that isn't such a bad thing. Today's shoppers love crossovers -- and we think just about any driver interested in a new crossover will probably appreciate the Outback for a wide variety of reasons ranging from cargo and passenger volume to equipment, powertrain and fuel economy.
Interior space, for instance, is impressive. Front passengers have as much room as they would in a standard midsize crossover, while rear passengers have the same. And the cargo area benefits from lots of room and a low, flat-load floor. If you've previously counted out the Outback because you think a wagon couldn't possibly have the same interior volume as an SUV, the latest model proves that you may want to think again.
Pros and Cons Behind the Wheel
Although the Outback offers two engines -- a 4-cylinder and a 6-cylinder -- our test car was equipped with the less-powerful 175-horsepower 2.5-liter 4-cylinder, which Subaru says most buyers will choose. Our editors say it has both benefits and drawbacks.
When it comes to acceleration, we have mixed feelings. One editor, Dwight, notes that the Outback "isn't the quickest vehicle," while another, Tommy, says there's "plenty of power." The truth is likely somewhere in between: After spending a week driving a different 2015 Outback on some rural roads, I can say that the Subaru feels acceptable around town but a little strained under quick passing maneuvers at high speeds.
But everyone has good things to say about the Outback's continuously variable automatic transmission (CVT), which is typically something of a sore spot for car reviewers. In this case, it's smooth, efficient and quiet -- and it allows for manual shifting if you really want to get power quickly. Editor Tommy referred to it as "one of the smoothest CVT transmissions I've ever driven."
As for handling and comfort, the Outback also gets high marks -- though it's not necessarily better than rivals such as our Nissan Murano long-term tester. It feels solid, comfortable and secure -- and maybe a little too secure to be exciting. That's not something we usually expect from typically sporty Subaru -- but it's something we think most crossover shoppers won't mind.
Equipment and Safety
Although we like the Outback's interior space, its engine and its ride quality, it's hard to overlook possibly its most impressive attribute: its $1,695 EyeSight package, which includes adaptive cruise control, pre-collision braking, rear cross-traffic alert, a blind spot monitoring system and lane-departure warning, along with a power rear lift gate. These features often cost a lot more money in cars that are far more expensive than the Outback -- and we're impressed to see them all available for such a great price in the Subaru. Not surprisingly, our testers called it a "great package" that "excels at detecting impending accidents."
Beyond EyeSight, the Outback is fairly tame when it comes to equipment. We found the infotainment system easy to use but didn't notice any other major standout features -- save for a smart key, which stands out because it isn't offered. Still, if given the choice between all of Subaru's EyeSight safety features and a different model with a smart key, we'd almost certainly go with the all-important safety tech -- especially if we were searching for a family car.
Still Got It?
It's been 20 years since the Subaru Outback first went on sale, and we're happy to say that the latest version is the best one yet. Effectively a continual refinement of everything we've already come to love about the all-wheel-drive wagon, the 2015 Subaru Outback now comes with more stuff, more room, a smoother ride and a better powertrain -- not to mention all that safety technology available at a very reasonable price. We'd happily recommend it to anyone interested in a crossover, an SUV or a generic family hauler.