Car Comparison
2015 Subaru Outback vs. 2015 Toyota Highlander: Which Is Better?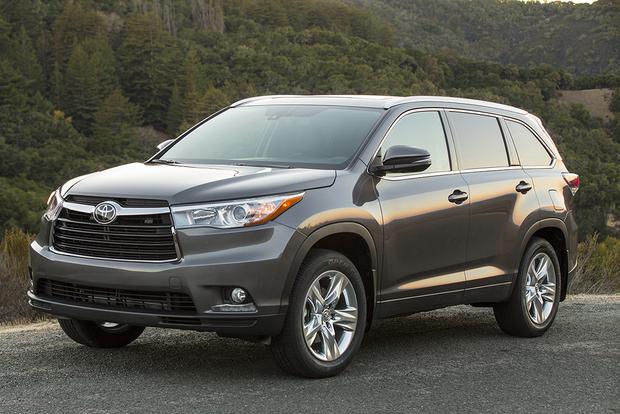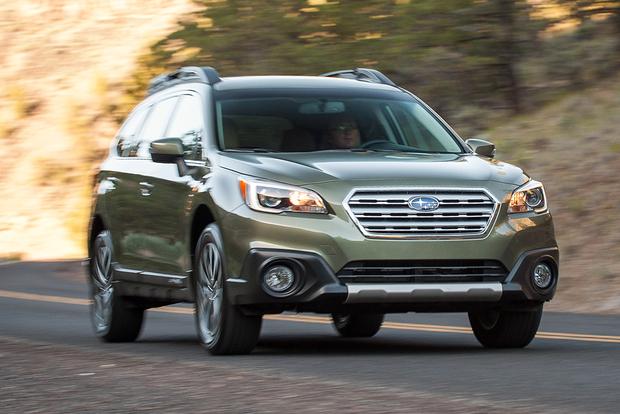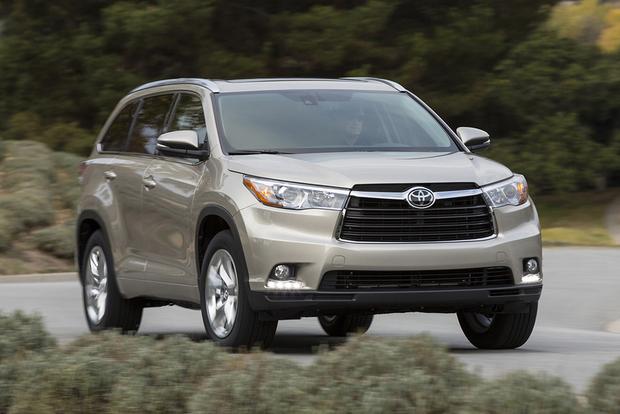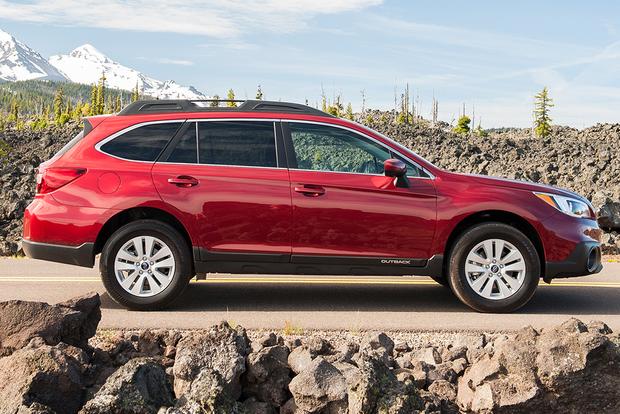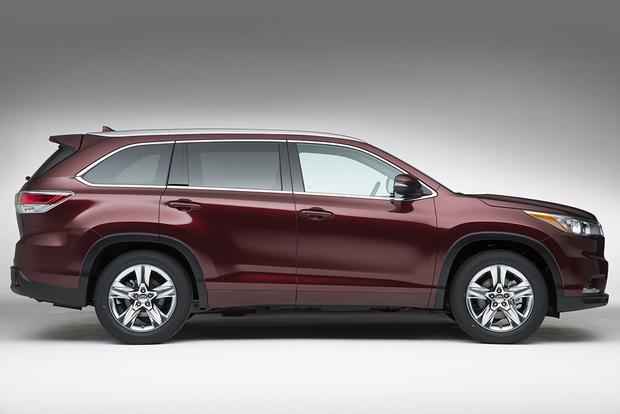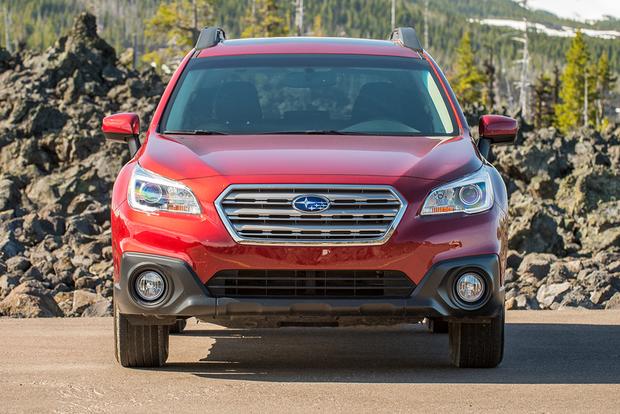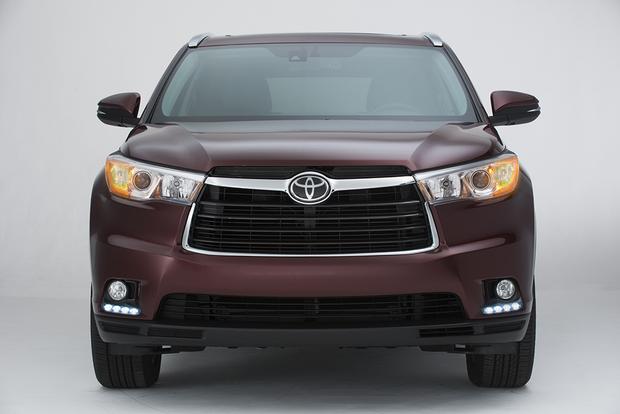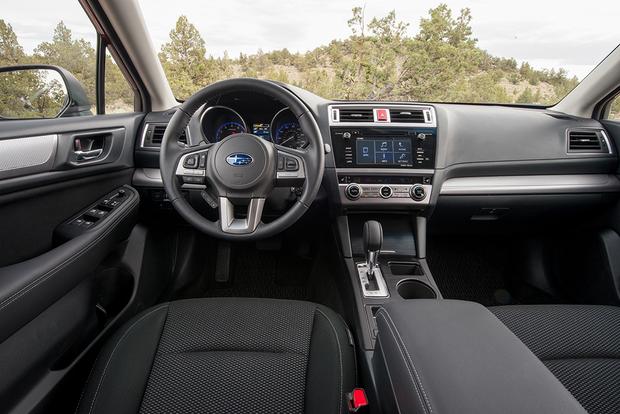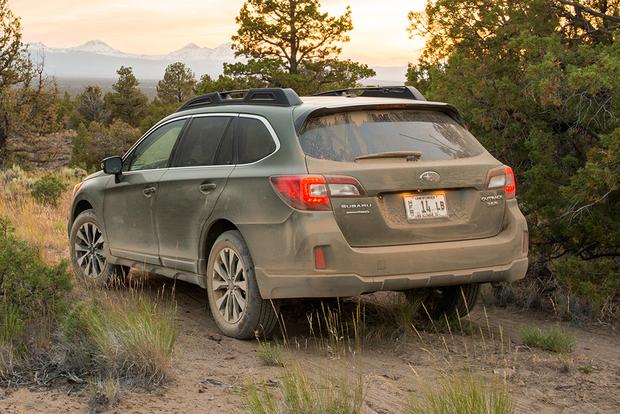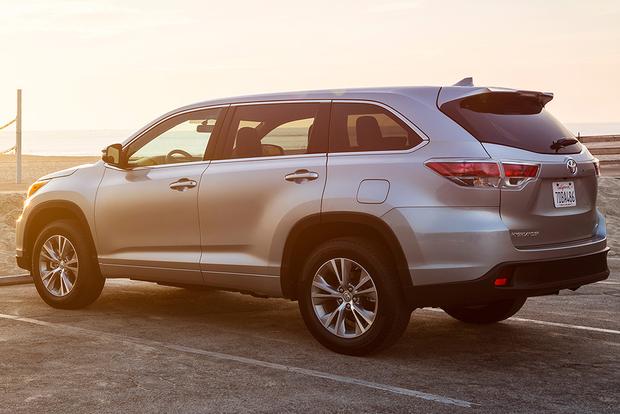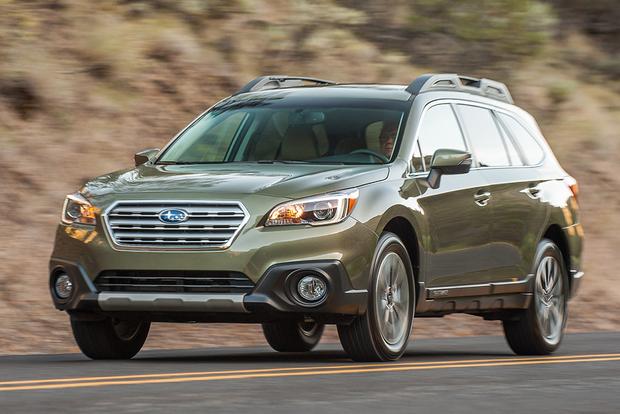 The proliferation of car-based crossover SUVs has blurred the lines between traditional SUVs and regular cars. As a result, many drivers are now comparing cars to SUVs, such as the 2015 Subaru Outback and the 2015 Toyota Highlander. While the Outback is a wagon and the Highlander is an SUV, both offer similar benefits: good gas mileage, lots of equipment and room for the whole family and their gear. But which car is better? We've created an in-depth comparison to find out.
2015 Subaru Outback
The Outback is fully redesigned for the new model year, adding updated styling, a revised interior, better gas mileage and a few new features.
2015 Toyota Highlander
Following a full redesign for 2014, the Highlander is unchanged for the 2015 model year.
Reliability
Industry experts at J.D. Power gave the Highlander a 4-circle score in the firm's Power Circle Ratings, indicating better-than-average reliability. While the latest Outback is too new for ratings, last year's model, which shares its powertrains with the redesigned version, also earned four circles.
The Outback and Highlander offer identical warranties: 3 years or 36,000 miles of bumper-to-bumper coverage, along with 5 years or 60,000 miles of powertrain protection. As a result, the reliability category is a toss-up.
Fuel Economy
The Outback offers two engines. Base models use a 178-horsepower 2.5-liter 4-cylinder, which returns 25 miles per gallon in the city and 33 mpg on the highway. Drivers who want more power can upgrade to a 256-hp 3.6-liter 6-cylinder, which offers fuel economy ratings of up to 20 mpg city/27 mpg hwy.
The Highlander also offers 4- or 6-cylinder power. Base-level Highlander models use a 185-hp 2.7-liter 4-cylinder, which returns 20 mpg city/25 mpg hwy. For more power, there's also a 270-hp 3.5-liter V6, which returns 19 mpg city/25 mpg hwy with 2-wheel drive or 18 mpg city/24 mpg hwy with all-wheel drive.
The Highlander has an additional model with extra fuel efficiency and big hp, called the Highlander Hybrid. This model uses a 280-hp hybrid V6 that returns 27 mpg city/28 mpg hwy.
Which is the fuel economy champ? The base-level Outback, with its 2.5-liter 4-cylinder. But if you don't think that engine offers enough muscle, you may want to consider the impressive Highlander Hybrid.
Safety
Not surprisingly, both the Highlander and the Outback come standard with just about all the safety features you'll need, including side-curtain airbags, anti-lock brakes, a backup camera and more. As for options, both vehicles have no shortage. Their extras include rear cross-traffic alert, a blind spot monitoring system, forward-collision warning with crash prevention, lane-departure warning and more. Essentially, these two cars are at the forefront of the safety-technology world.
The Outback and the Highlander also offer impressive crash-test ratings. Each car earned a perfect 5-star rating overall from the National Highway Traffic Safety Administration, along with a Top Safety Pick+ rating from the nonprofit Insurance Institute for Highway Safety. As a result, this category's winner is the car shopper, because both vehicles are just about as safe as can be.
Technology
We're impressed with the level of technology in both the Outback and the Highlander. They each come standard with a 6-inch center screen, Bluetooth and a USB/iPod interface for music. Among the options are a larger touchscreen, smartphone app integration, voice control and a navigation system. Although we expected some growing pains with Subaru's new infotainment system, we're happy to discover that the system is tremendously intuitive and simple to use. The same goes for the Toyota's Entune system.
Although it's becoming a running theme of this comparison, we can't award a clear winner here, either. The Highlander and the Outback use the latest tech, and we're highly impressed with all the features and gadgets available on each of the two cars.
Value
If you consider the Outback and the Highlander on paper, there's absolutely no question that the Subaru holds a clear advantage in terms of value. On price alone, the Subaru's lead is obvious: It starts around $5,000 cheaper than the Highlander. If you want all-wheel drive on the Highlander, a feature that's standard in the Outback, you have to pay extra over a front-wheel-drive model and upgrade to the V6. That means an all-wheel-drive Highlander starts around $33,000, a whopping $7,000 more expensive than a base-level Outback.
As for features, while the Highlander has a few extra standard items over the Outback, none are hugely important, and some, such as a rear spoiler, are downright unnoticeable.
Where the Highlander earns back some of its disadvantage in value is in its traditional SUV traits. For example, it has more storage space than the Outback as a function of its larger cargo area. It offers 3-row seating, compared to the Outback's 2-row capacity. And it boasts a higher ground clearance and a more commanding driving position.
As a result, value is a difficult category to decide because it depends on exactly what you want. For performance and interior space, you can't beat the Highlander, but for a simple dollars-and-sense comparison, the Outback is the car to choose.
AutoTrader's Advice
Choosing between the 2015 Subaru Outback and the 2015 Toyota Highlander is hard because these are two of today's most competent crossovers. Both offer excellent reliability, long warranties, good fuel economy, excellent crash-test ratings and a long list of safety and convenience features. In the end, the right choice comes down to your preferences. If you want additional seating, cargo capacity and power, go for the Highlander. If you're more focused on value, features per dollar and fuel economy, the Outback is your choice. We suspect that neither car will disappoint.