Car Comparison
2015 Subaru Outback vs. 2015 Volvo V60: Which Is Better?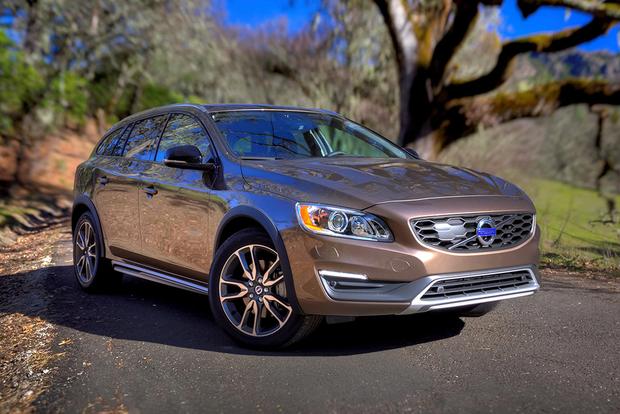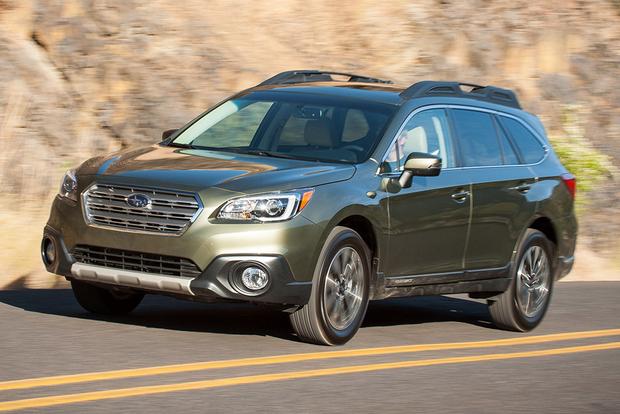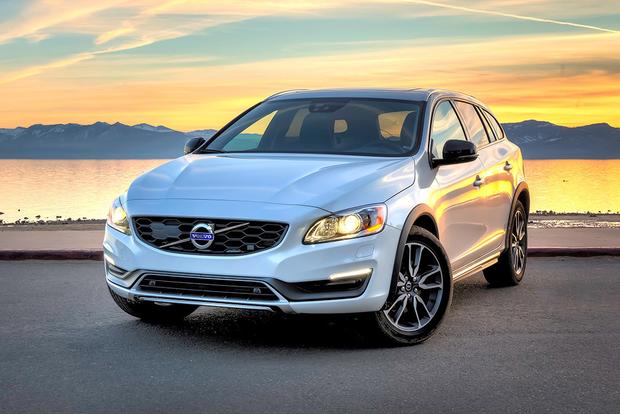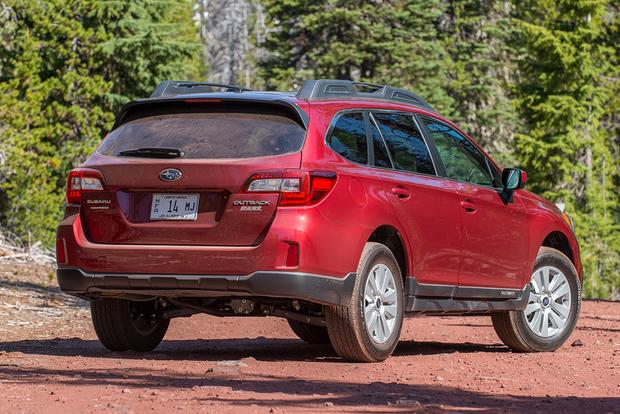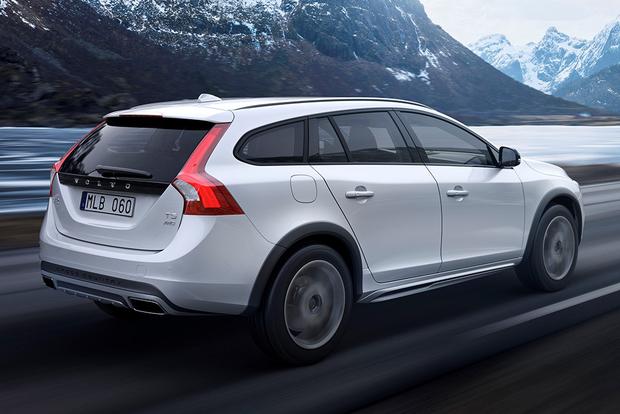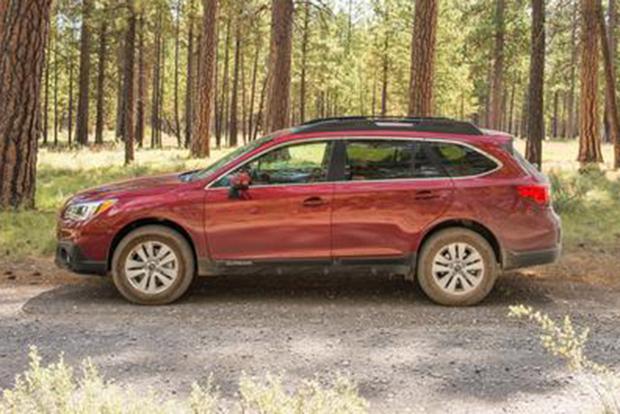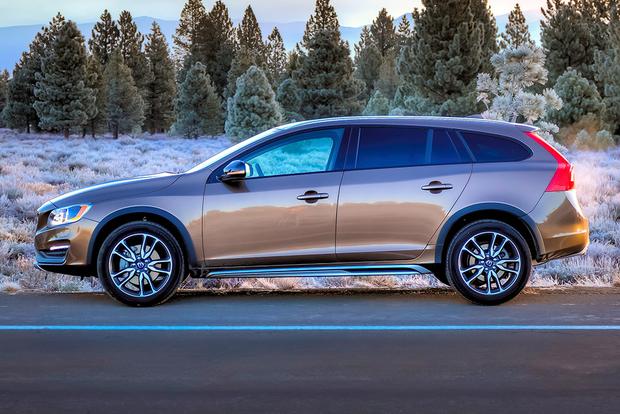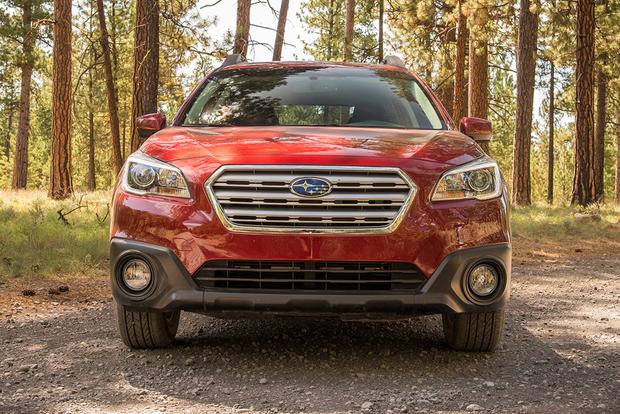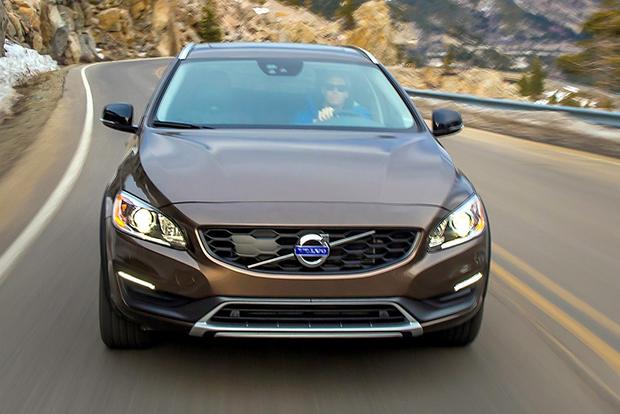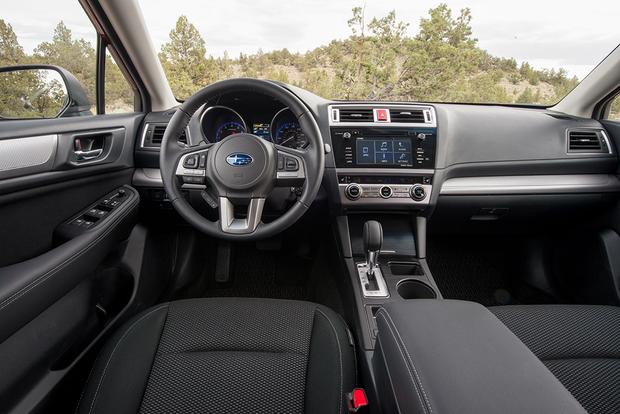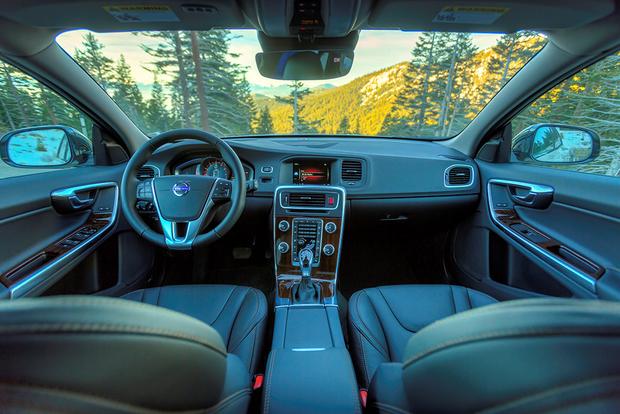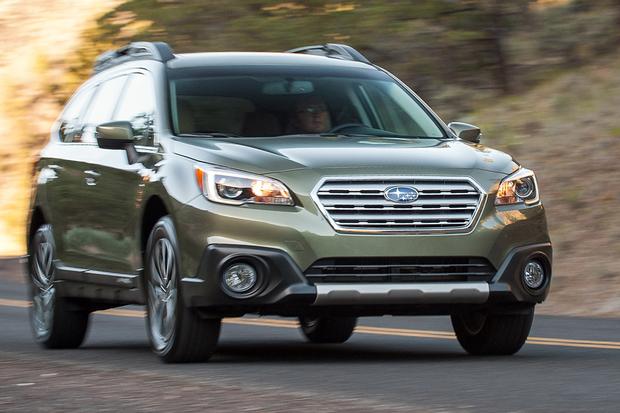 The wagon market is dwindling, but two automakers seem especially committed to keeping it afloat: Volvo and Subaru, who keep releasing new wagons every few years despite the ever-growing popularity of SUVs. That means the newly redesigned 2015 Subaru Outback and the recently released 2015 Volvo V60 are must-shop cars for anyone interested in a new wagon. But which one is better? We've created a close comparison to find out, but first let's see what's new with the two wagons for the 2015 model year.
2015 Subaru Outback
The Outback is fully redesigned for the 2015 model year. In addition to some improvements under the hood (primarily for better fuel economy) and several new features, the latest Outback offers revised styling, an updated interior and a little more room for passengers and cargo.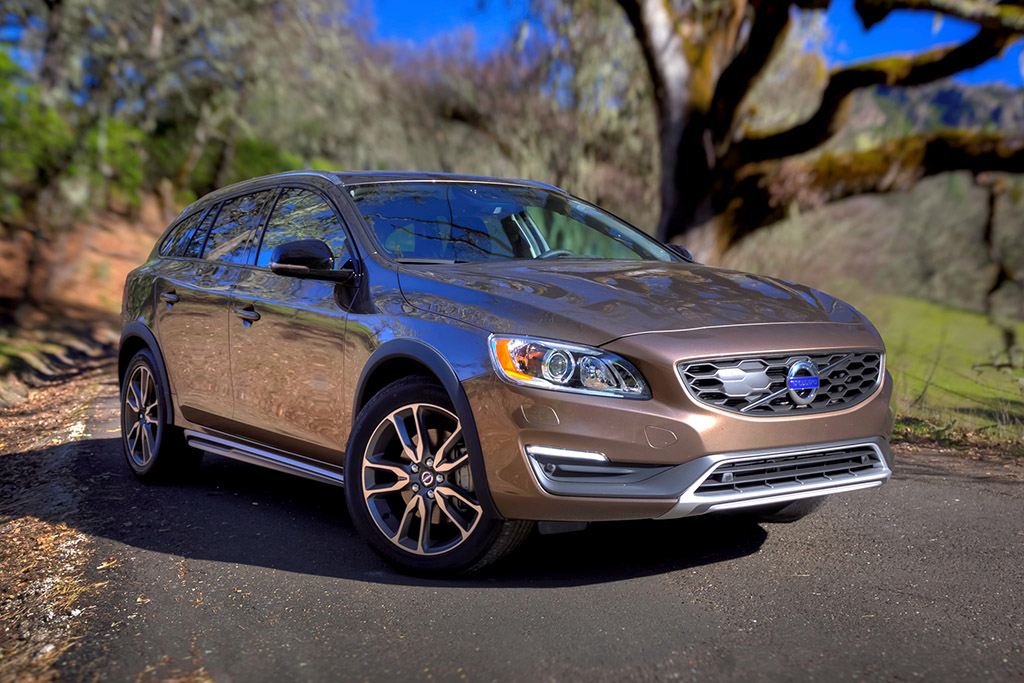 2015 Volvo V60
The V60 is completely new for the 2015 model year. Think of it as a wagon version of the sporty S60 sedan, boasting additional practicality without the added bulk of the larger XC70.
Reliability
Because the V60 and Outback are both new for the 2015 model year, reliability experts at J.D. Power have not yet issued ratings for either vehicle. But the last-generation Outback, which shares many mechanical components with the new model, earned four circles in the firm's Power Circle Ratings, indicating better-than-average reliability. Likewise, the S60, essentially a sedan version of the V60, also took home an impressive 4-circle rating, so we expect similar performance from the V60.
When it comes to warranty length, the two cars offer divergent coverage: The V60 boasts 4 years or 50,000 miles of bumper-to-bumper coverage, which outshines the Subaru's 3 years or 36,000 miles. But the Subaru's 5 years or 60,000 miles of powertrain protection beats out the Volvo's warranty, which doesn't extend past the bumper-to-bumper coverage.
Reliability is therefore a toss-up: Both cars offer strong warranties and seem to offer good reliability numbers. Still, we'll monitor J.D. Power data to see if anything changes when official ratings are given for both cars.
Fuel Economy
The Volvo V60 offers a complicated array of engines, depending on which model and drivetrain you choose. Base-level V60 models, dubbed T5 Drive-E and equipped with front-wheel drive, use a 240-horsepower 2.0-liter turbocharged 4-cylinder that's capable of an impressive 25 miles per gallon in the city and 37 mpg on the highway. Add all-wheel drive, and you'll get a 250-hp 2.5-liter turbocharged 5-cylinder that's rated at 20 mpg city/29 mpg hwy. Finally, the muscular V60 T6, which features standard all-wheel drive, uses a 325-hp 3.0-liter turbocharged 6-cylinder that's good for 19 mpg city/28 mpg hwy.
The Outback's engine options are a little simpler. Base models use a lethargic 2.5-liter 4-cylinder that makes 175 hp and returns 25 mpg city/33 mpg hwy. Drivers who want more power can upgrade to a 256-hp 3.6-liter 6-cylinder, which boasts up to 20 mpg city/27 mpg hwy.
Although it may be hard to compare five engines between two cars, the general gist is this: The Volvo's base model gets better fuel economy than the base-level Outback, but it does so without all-wheel drive. Add that, and it's the base-level Outback you'll want. Finally, if you want big power, nothing offers the combination of fuel economy and muscle that you can get with the V60 T6. Of course, that model comes at a big price, starting around $45,000 with shipping.
Safety
Although the V60 has not yet been crash-tested by the federal government's National Highway Traffic Safety Administration, the S60 sedan has, and it earned an amazing 5-star rating in each category. We don't see that too often; even the Outback's 5-star overall rating was marred slightly by a 4-star score in the rollover assessment. Both the S60 and the Outback, however, earned the coveted Top Safety Pick+ rating from the nonprofit Insurance Institute for Highway Safety, an award we expect the V60 to earn, too.
Interestingly, the pricier Volvo only offers one more standard safety item than the Outback: Volvo's City Safety system, which applies the brakes at speeds up to 31 miles per hour to prevent a frontal collision. The Outback offers a similar system, dubbed EyeSight, but it's optional. Otherwise, the two cars offer roughly the same level of standard safety features and roughly the same options, including modern gadgets such as a lane-departure warning system, a frontal-collision warning system and a blind spot monitoring system. Admittedly, only the Volvo boasts lane-keeping assist, which helps steer the car if you start to drift out of your lane.
Yes, the Volvo offers some benefits in safety, including slightly better crash-test scores and an additional standard feature or two, but given its higher price, we'd expect that. Generally speaking, both the Outback and the V60 offer excellent crashworthiness and a wide range of today's top safety features. If safety is a priority, we find it hard to believe that you'd be disappointed with either of these choices.
Technology
Since many modern high-tech car features relate to safety, the Volvo has a slight edge over the Outback in terms of technology, especially since it offers a standard forward-collision braking system and a lane-keeping assist feature.
But the Volvo's advantage goes beyond its safety features. Only Volvo offers a frontal parking camera, for instance, as well as an in-car Wi-Fi hot spot. Only Volvo offers a power-folding passenger seat and power-folding mirrors, and only Volvo boasts an available heated windshield and a heated steering wheel.
Although the V60 and the Outback are comparable in many ways, when it comes to features and technology, the more advanced, more expensive V60 starts to show its luxury-car advantage over the Outback.
Value
With a starting price of around $25,000 for the Outback compared to $35,000 for the V60, it's easy to call the Outback a better value based solely on price, but most Outback models don't sell for $25,000. On the contrary, most Outback shoppers pick a mid- to high-level trim and add a few options, bringing transaction prices up to the low- to mid-$30,000 range. That's not far from where the V60 is priced.
Still, it would be hard to call a base-model Volvo a good value compared to a well-equipped Outback, which will offer a lot more in the way of equipment, features and safety gadgets. The Outback also has standard all-wheel drive, while the Volvo only offers the system with a big fuel economy hit and a $1,300 price tag. As usual, then, the mainstream car offers a better value than the luxury car. Whether the V60's upmarket Volvo badge is worth the premium over the more common Subaru nameplate is something you'll have to decide.
Autotrader's Advice
The Outback and V60 have different market positions: the Outback as a practical, mainstream family car and the V60 as a sporty, sharp-handling luxury wagon. Still, choosing between the two is surprisingly difficult. In fact, many shoppers may face a conundrum when choosing between Volvo and Subaru, since the Volvo brand name has a certain cachet that the far-more-common Subaru nameplate just can't match.
Which would we choose? Probably the 2015 Subaru Outback, largely thanks to its standard all-wheel drive, its excellent safety features and crash-test ratings, and its strong gas-mileage numbers. We have to admit, however, that it'd be hard not to feel a little jealousy from the driver's seat of our Outback every time a sporty, handsome V60 goes by.
Find a Subaru Outback for sale