Car Comparison
2015 Toyota Avalon vs. 2015 Chevrolet Impala: Which Is Better?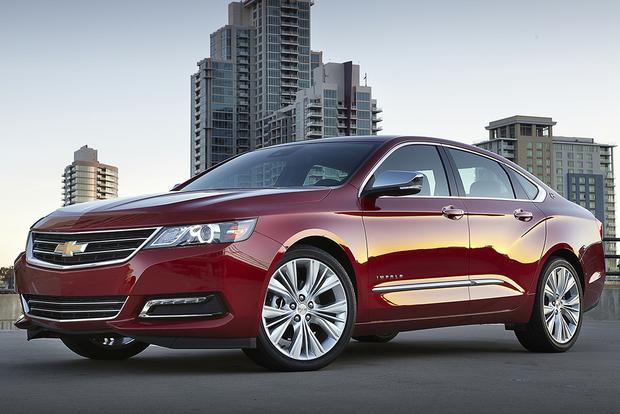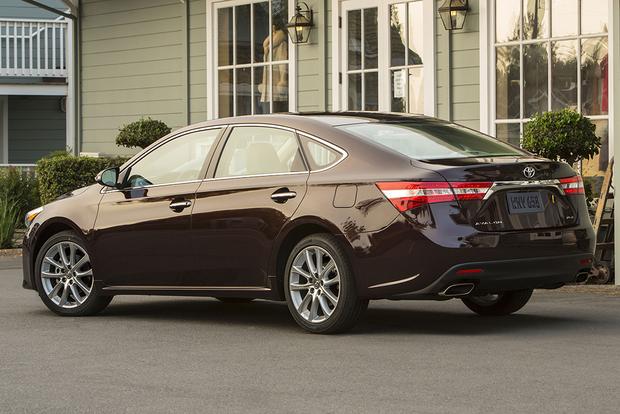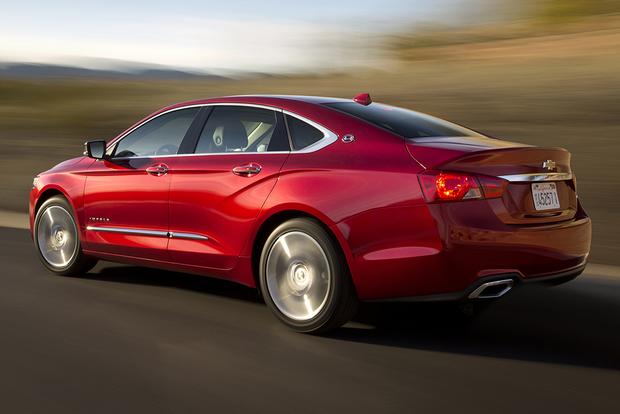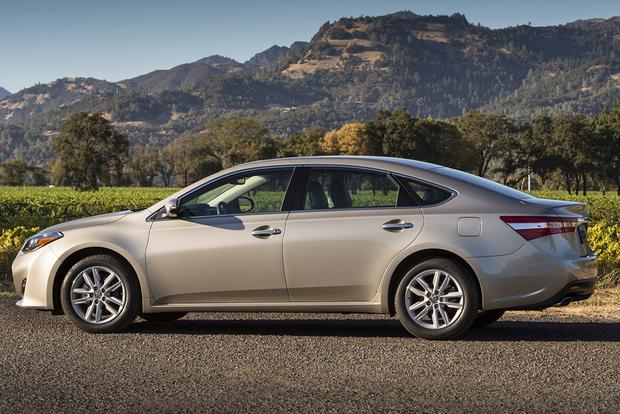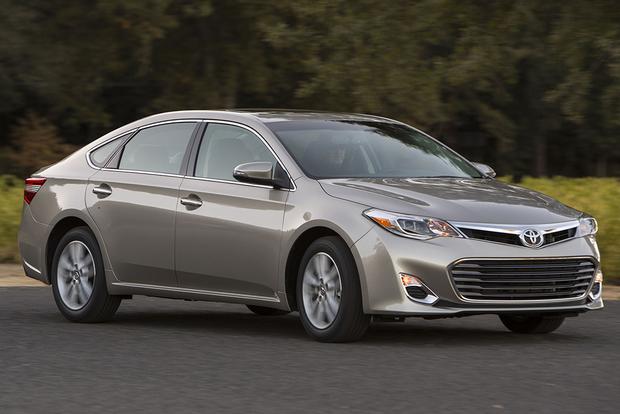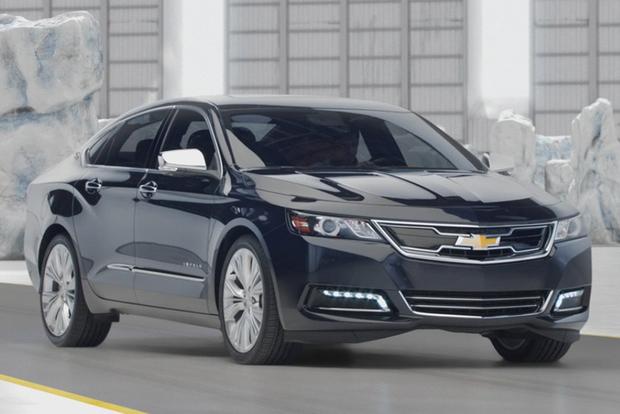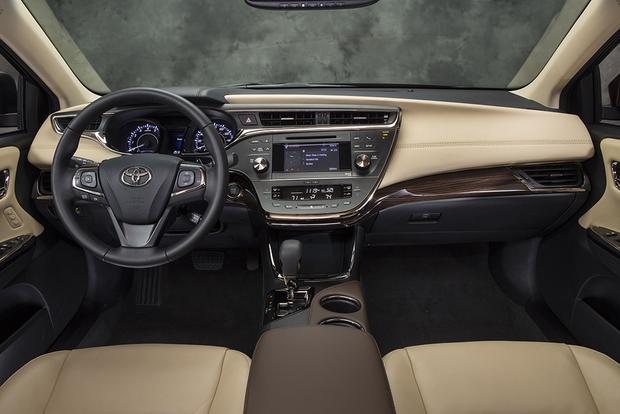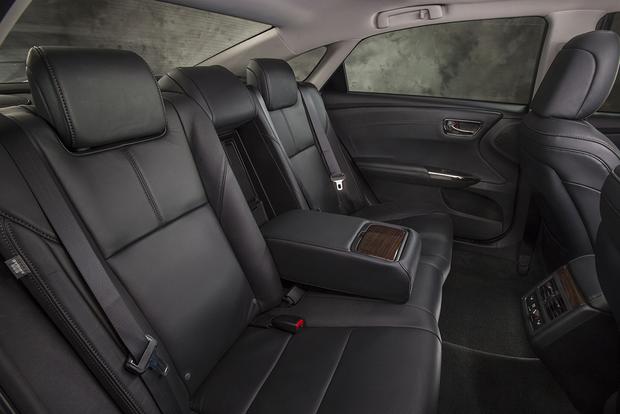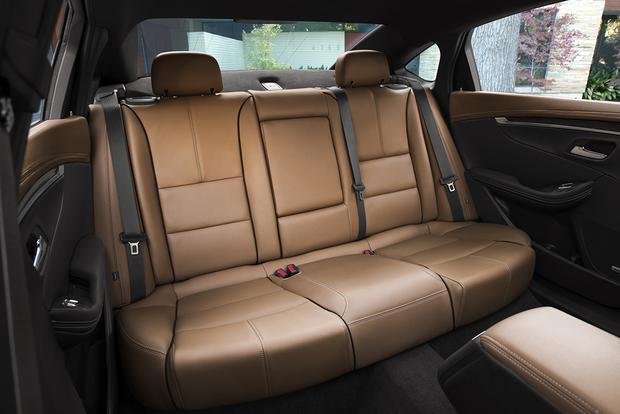 If you're searching for a full-size sedan that prioritizes passenger room, comfort and dependability above all else, few models deliver like the 2015 Toyota Avalon and the 2015 Chevrolet Impala, two of today's most popular full-size sedans. Which one is better? Here, we're taking a close look at both cars to find out. First, let's see what's new with the Avalon and the Impala for the 2015 model year.
2015 Toyota Avalon
The Avalon receives only minor revisions for 2015. Changes include a new XLE Touring Sport model, an upgraded Entune infotainment system, newly standard paddle shifters and standard blind spot monitoring on upscale Touring models.
2015 Chevrolet Impala
Following a full redesign last year, the Impala sees only minor changes for 2015. The eAssist mild hybrid model is gone, for example, and a new 4G LTE connection offers in-car Wi-Fi. The Impala also adds a new bi-fuel gasoline/CNG model for 2015.
Reliability
Reliability experts at J.D. Power gave both the Avalon and the Impala high marks: Each vehicle scored a better-than-average four circles out of five in the firm's Power Circle reliability ratings. Likewise, both models offer roughly the same warranty coverage, though the Impala's 5 years or 100,000 miles of powertrain protection slightly trumps the Avalon's 5 years or 60,000 miles. As a result, our reliability category is a tie; both vehicles offer exceptional reliability and generous warranties.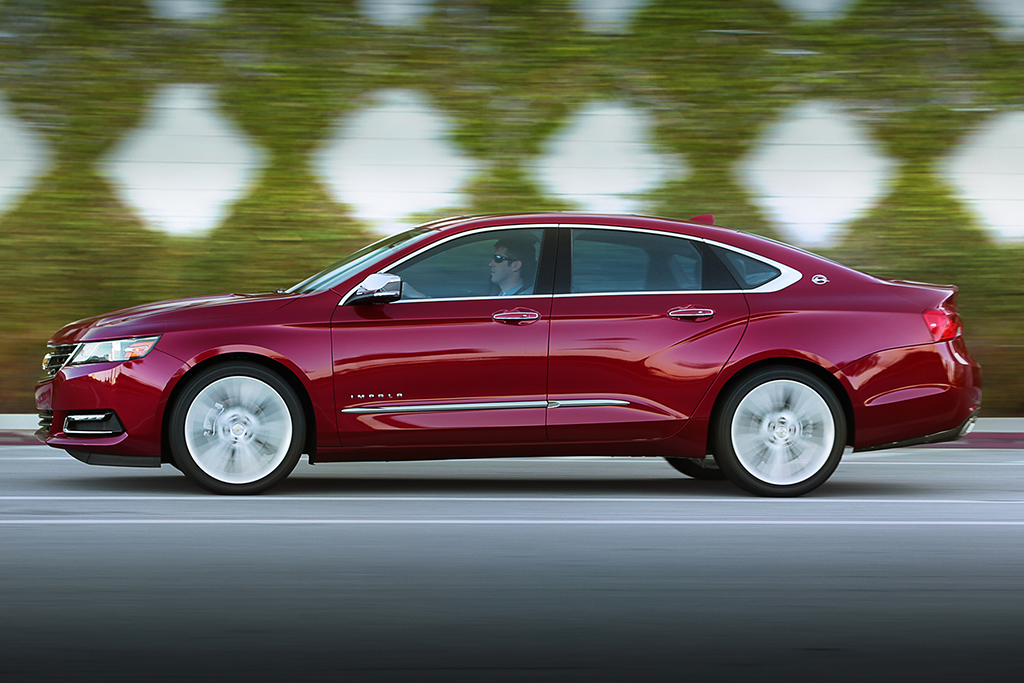 Fuel Economy
The Avalon offers two engines: a 200-horsepower 2.5-liter hybrid 4-cylinder, which returns 40 miles per gallon in the city and 39 mpg on the highway, and a more powerful 268-hp 3.5-liter V6, which boasts up to 21 mpg city/31 mpg hwy.
The Impala also offers two powerplants. Base models use a 195-hp 2.5-liter 4-cylinder, but it isn't a hybrid engine like the Avalon's 4-cylinder is, which means fuel economy stands at just 22 mpg city/31 mpg hwy. If you want more muscle, the V6-powered Impala makes an impressive 305 hp, but fuel economy drops to a subpar 18 mpg city/28 mpg hwy. As a result, the Avalon is our winner for gas mileage, whether you want an efficiency-focused 4-cylinder or a more powerful V6.
Safety
Both the Impala and the Avalon earned perfect 5-star overall ratings in crash-testing carried out by the federal government's National Highway Traffic Safety Administration. Both cars also earned high marks in crash tests completed by the nonprofit Insurance Institute for Highway Safety, though the latest Impala has not yet been submitted to that group's full battery of tests.
As for safety equipment, both cars come standard with just about everything you'd expect, though a backup camera comes on the Impala's options list when it should be standard, as it is on the Avalon. Otherwise, both cars feature high-tech safety options including blind spot monitoring, forward crash alert and rear cross-traffic alert. In the end, these are two very safe sedans, and while the Avalon has a slight leg up due to its standard backup camera, this category is otherwise too close to call.
Technology
As you might expect given the similarities between the Avalon and Impala in other areas, these sedans share roughly the same level of technology. Admittedly, the Avalon boasts more standard features than the Impala does. It offers standard keyless access with a push-button starter, for example, along with a larger standard touchscreen and the aforementioned backup camera.
When you start adding options and moving up in the trim levels, you'll find that neither car offers any significant benefits over the other. Sure, the Impala offers a larger touchscreen and on-board Wi-Fi while the Avalon boasts automatic high-beam headlights and a wireless charging system. But those are smaller items, and their overall benefit will be largely based on your personal preference. In general, the cars are too similar in terms of technology to declare an overall winner.
Value
In the end, the Impala and Avalon are similar in many crucial ways except for pricing. While the Avalon starts at nearly $33,000 with shipping, the Impala offers a more budget-friendly alternative: an MSRP of just $28,000 including destination. Admittedly, the Impala includes fewer standard features, but not so many that the Avalon can justify its $5,000 premium.
As you add options and move up in trim levels, the Avalon and Impala start to even out, so much so that high-end versions of both cars cost around $40,000. As a result, we think the Impala is a better value for drivers on a budget, but the two cars are about the same if you're interested in adding some additional options and features.
AutoTrader's Advice
Both the 2015 Chevrolet Impala and the 2015 Toyota Avalon are excellent vehicles that offer everything you'll want from a full-size sedan: roomy interiors, a comfortable ride and long-term dependability. If we were writing the check, the Avalon would just edge out the Impala at the top of our wish list. There are several reasons for our pick, including stronger fuel economy, an available hybrid model and a standard backup camera. Of course, notorious Toyota dependability is also a factor. And while the Impala impresses us with its affordable base pricing, well-equipped versions of both cars will cost about the same.