Car Comparison
2015 Toyota Avalon vs. 2015 Kia Cadenza: Which Is Better?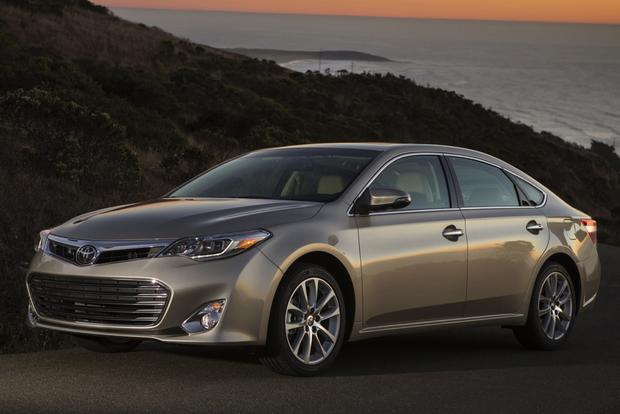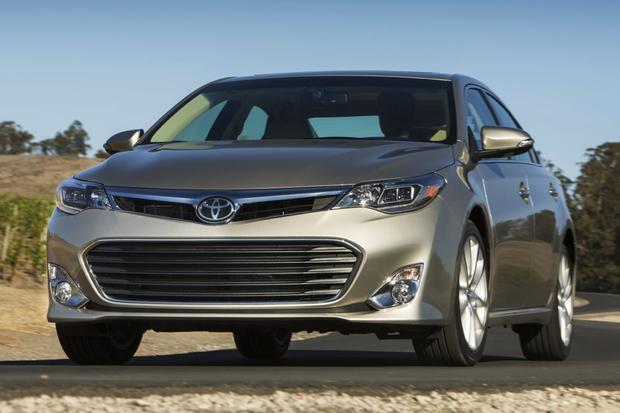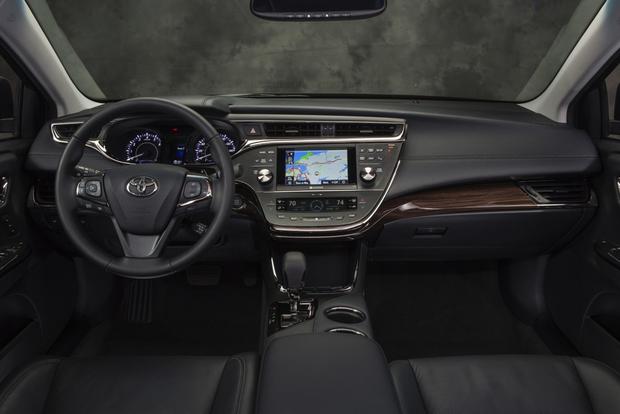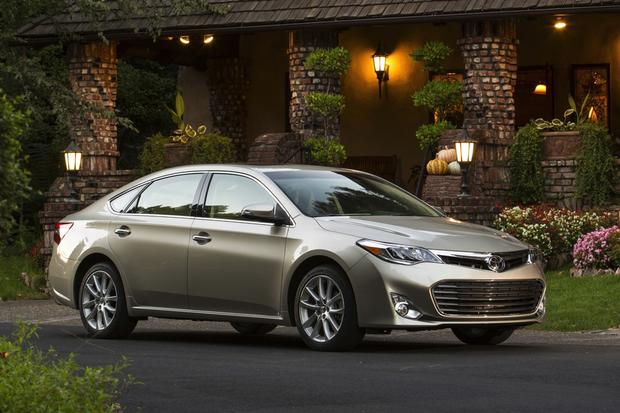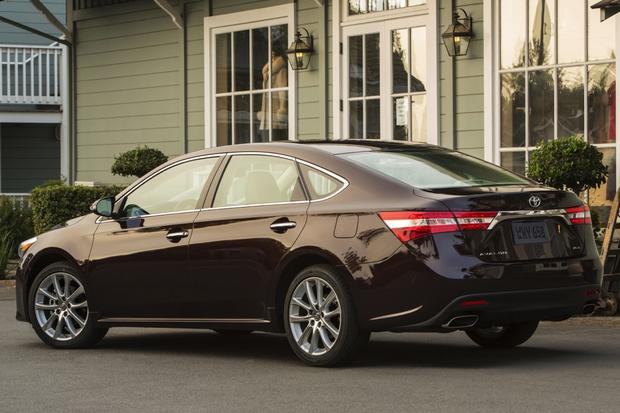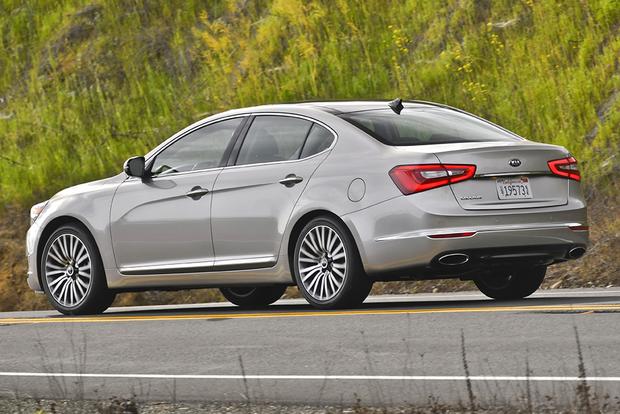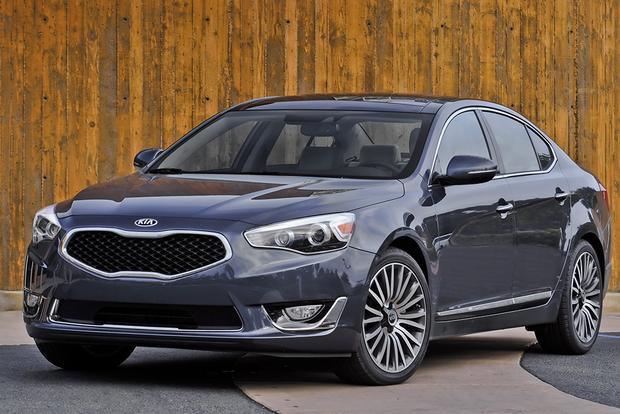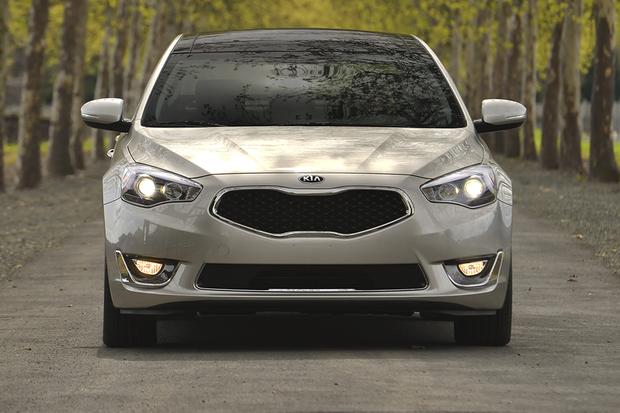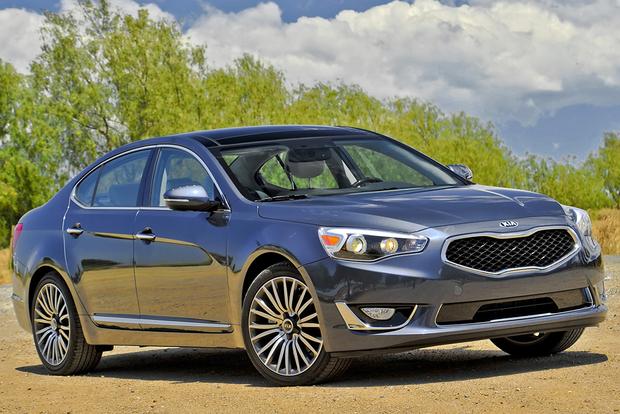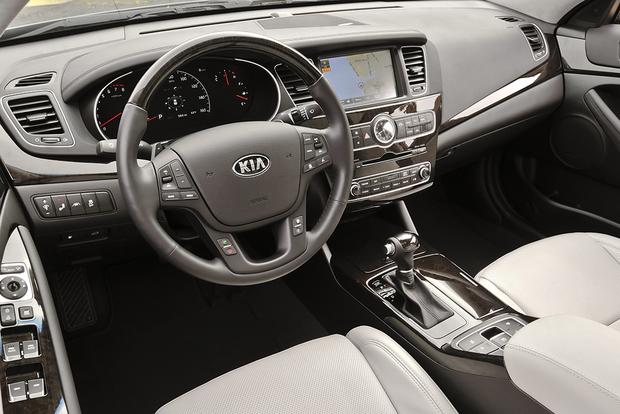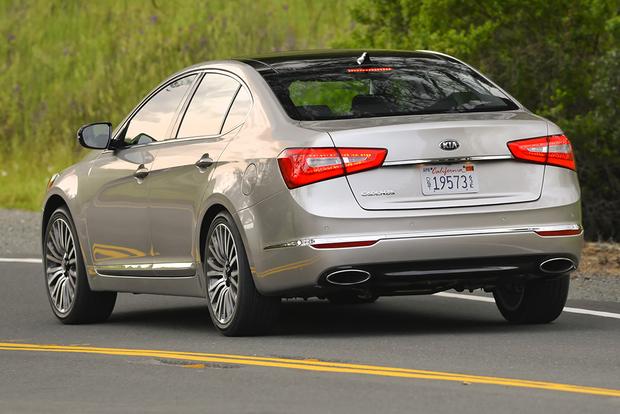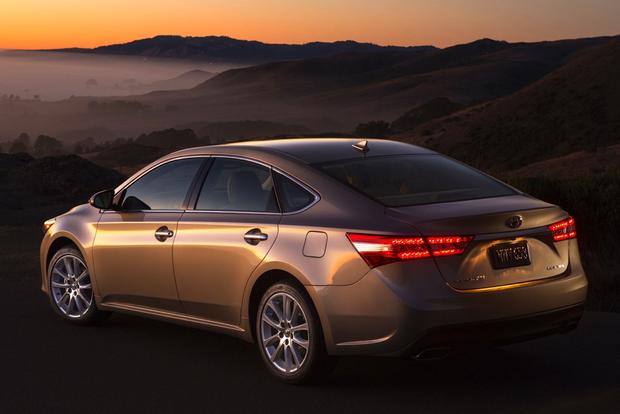 You don't have to opt for a high-end luxury brand if you're searching for a new sedan with a lot of equipment. Instead, you can choose between such cars as the 2015 Toyota Avalon and the 2015 Kia Cadenza, which offer luxury-car ride quality, equipment and comfort without the high prices often associated with luxury vehicles. Which one should you get? To find out, we took a closer look at the Avalon and the Cadenza. First, let's see what's new with both cars for the 2015 model year.
2015 Kia Cadenza
After going on sale last year, the Cadenza has only minor changes for 2015. Limited models have a new grille insert and a few more standard features, such as a surround-view camera, LED interior lighting and a rear-armrest USB port. Premium models add an optional technology package and a panoramic sunroof.
2015 Toyota Avalon
Like the Cadenza, the Avalon has mostly minor changes for 2015. There's a new Sport Edition trim, along with newly standard paddle shifters on all gasoline models. XLE Touring trims now have a blind spot monitoring system and rear cross-traffic alert, while the latest version of Toyota's Entune infotainment system is now standard across the board.
Reliability
Since the Cadenza is so new to the market, experts at J.D. Power don't yet have reliability data for it. Most Kia models tend to receive average or slightly above average scores from the firm. The Avalon, meanwhile, has earned a 4-circle score in J.D. Power's Power Circle ratings, indicating above average reliability.
In terms of warranty length, the Cadenza easily takes the upper hand due to Kia's famous 10-year/100,000-mile powertrain warranty and 5-year/60,000-mile bumper-to-bumper coverage, which tops Toyota's 5-year/60,000-mile powertrain and 3-year/36,000-mile bumper-to-bumper warranties. We can't award an overall winner in this category until we know more about the Cadenza's long-term reliability status.
Fuel Economy
The Cadenza offers just one engine: a 293-horsepower 3.3-liter V6 that's mated to a 6-speed automatic transmission. It returns 19 miles per gallon in the city and 28 mpg on the highway. The Avalon's standard engine is a 268-hp 3.5-liter V6 that returns slightly better gas mileage: up to 21 mpg city/31 mpg hwy.
The Avalon also boasts an additional fuel economy trump card: a fuel-efficient Avalon Hybrid, which boasts a 156-horsepower 2.5-liter hybrid 4-cylinder that returns an impressive 40 mpg city/39 mpg hwy. Between the Avalon's hybrid model and its more-efficient V6 gas engine, it easily tops the Cadenza in terms of fuel economy.
Safety
Both the Avalon and the Cadenza offer a traditionally long list of standard safety gear, which includes side-curtain airbags, anti-lock brakes, rearview cameras and traction control. While both models also tout an impressive list of safety options such as rear cross-traffic alert and a lane-departure warning, the Kia has one standout item we really like: an available surround-view camera that gives the driver a 360-degree view around the car. It's an excellent safety feature that comes in very handy for tight spaces and parallel parking.
In the National Highway Traffic Safety Administration's crash tests, the Avalon earned a perfect 5-star score, while the Cadenza has not yet been rated. Both cars performed very well in the nonprofit Insurance Institute for Highway Safety's crash tests, though neither vehicle has taken part in the difficult small-overlap front test.
To us, it seems like the Cadenza and Avalon both offer about the same level of equipment and crashworthiness. We'd rather have the Cadenza's surround-view camera, but otherwise, the two sedans are on par when it comes to safety.
Technology
Although you might find some slight differences in technology offered on the Cadenza and the Avalon, the two cars are very similar in terms of gadgets and features -- and they're both loaded. Both offer luxurious equipment such as adaptive cruise control, a panoramic sunroof and a voice-activated infotainment system with app capability. Both also tout a navigation system, but it's standard on all versions of the Cadenza, while Toyota makes you pay more until you get to the XLE Touring where it becomes standard. Both have a series of safety-related driver aids and typical features such as Bluetooth and USB ports for music. As a result, this category is a tossup.
Value
As you may have guessed, based on their similarities in other areas, the Avalon and Cadenza are surprisingly similar when it comes to price. Yes, the Kia starts around $35,600 with shipping, to the Avalon's $34,000, but the Cadenza offers more standard equipment to make up for it. If you equalize standard equipment levels, these cars are priced about the same -- and that means that neither has a distinct advantage when it comes to value.
AutoTrader's Advice
To us, the winner of this comparison is difficult to choose -- but that's because both of these cars are great. They both offer high-end equipment, luxurious features, a lot of technology, excellent fuel economy, good safety records and the promise of long-term dependability.
For our money, we'd take the Kia. Yes, it's a little more expensive than the Avalon, but we suspect that Kia dealers are offering good deals that help to close the price gap. We also like the fact that the Kia has a lot more power without sacrificing much gas mileage, and you can't complain about its long warranty, which delivers peace of mind for years to come. We also really love that surround-view camera. With that said, we have a hard time believing that sedan shoppers would be disappointed with either of these cars.