Car Comparison
2015 Toyota Camry vs. 2015 Ford Fusion: Which is Better?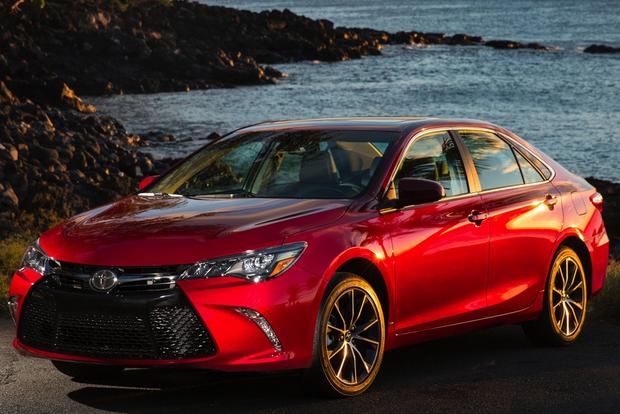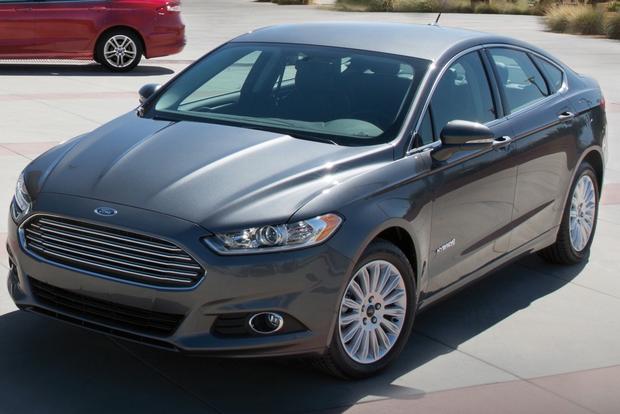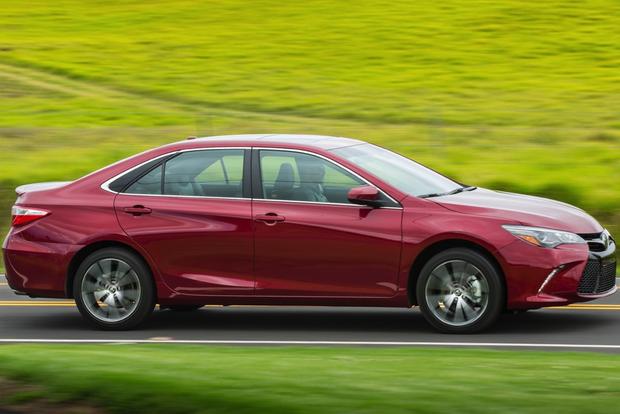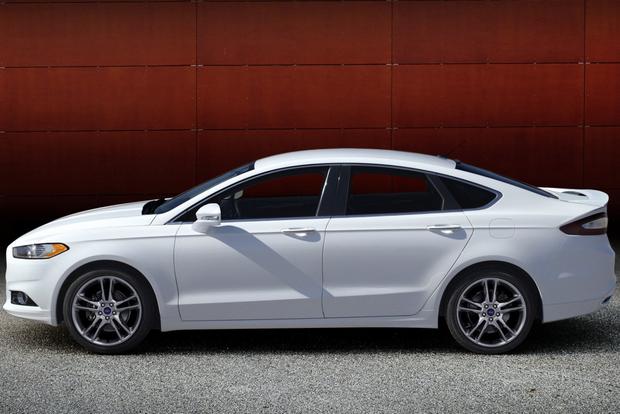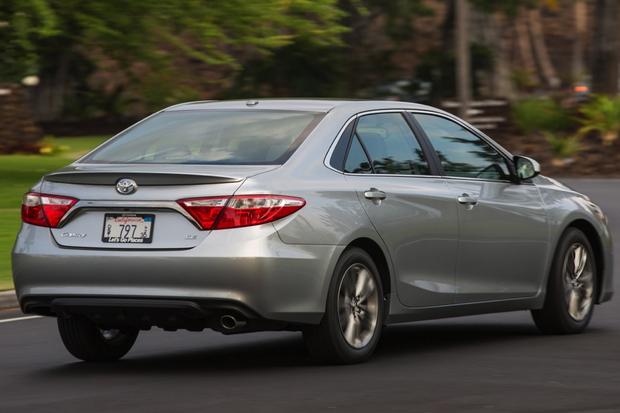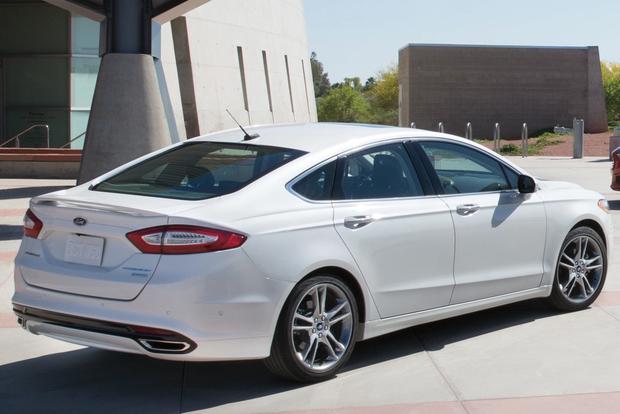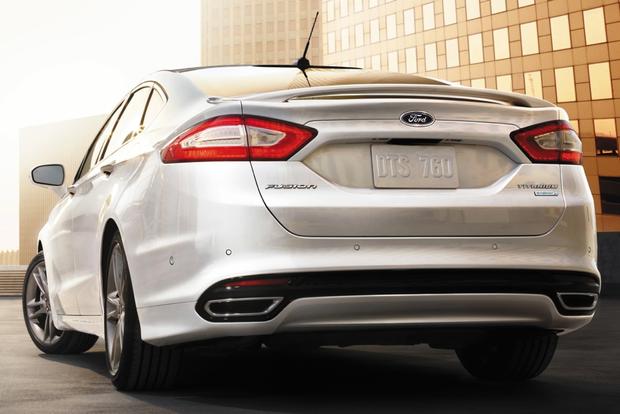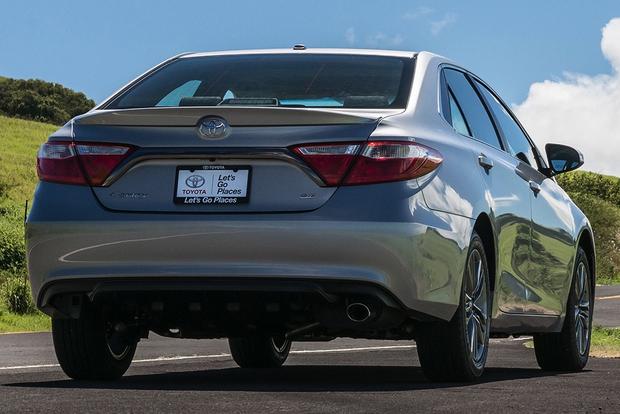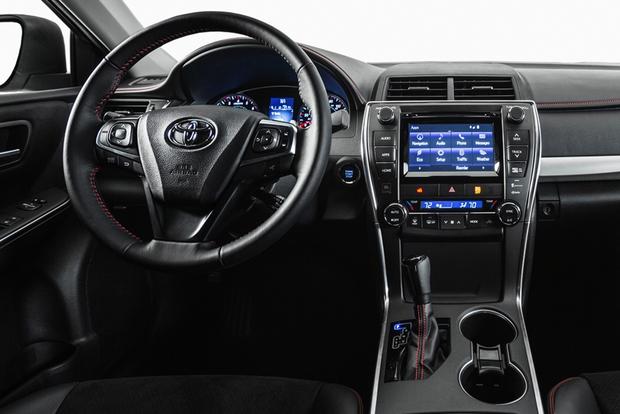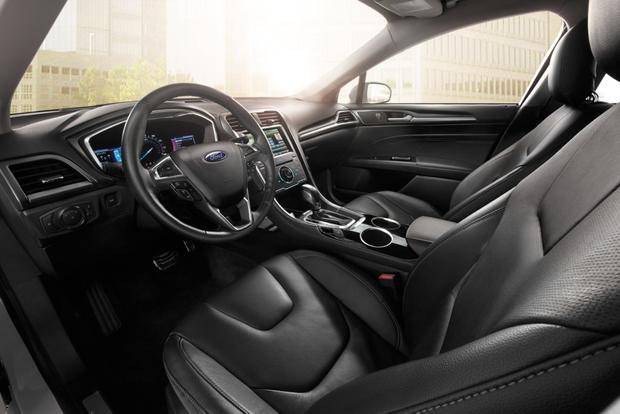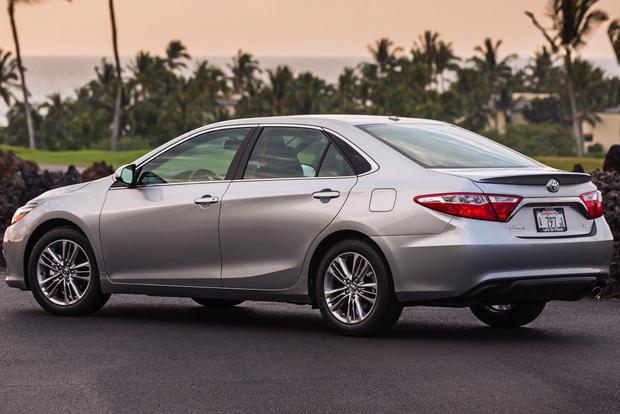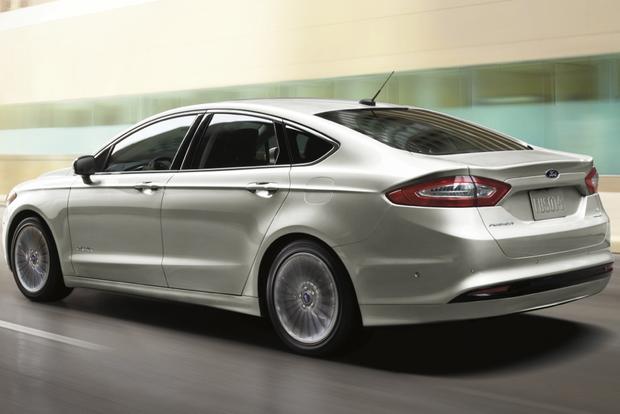 Searching for a new midsize sedan? Not entirely sure which one to purchase? Then you've come to the right place. Although we didn't round up every competitor to do a big comparison test, we instead took a very close look at two of today's top choices -- the newly updated 2015 Toyota Camry and the 2015 Ford Fusion -- to find out which one is better. But first, let's check out what's new with both midsize sedans for the latest model year.
2015 Toyota Camry
The Toyota Camry is substantially updated, but not fully redesigned, for 2015. Changes include new styling, a revised interior with improved comfort, a few new features, a new XSE trim level that slots above last year's SE, and enhanced suspension tuning. The powertrains, however, are untouched.
2015 Ford Fusion
The Ford Fusion includes a few minor changes for 2015, such as a newly standard backup camera for all trims. SE models also now sport a newly standard power passenger seat and available all-wheel drive.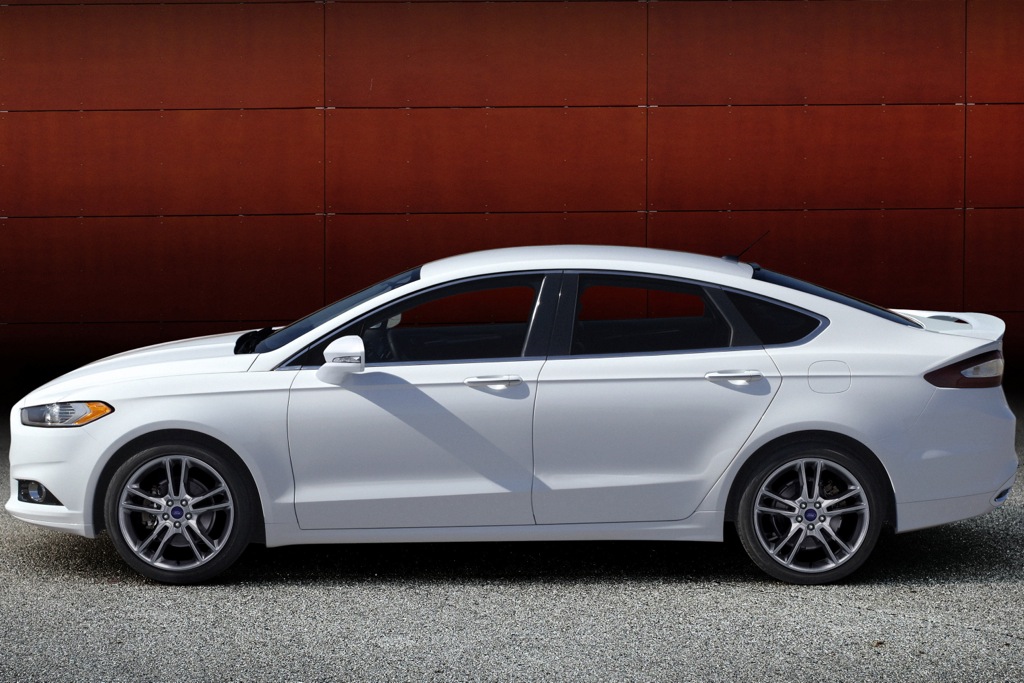 Reliability
Although J.D. Power doesn't yet have reliability ratings for the updated 2015 Camry, the firm gave last year's mechanically similar model four out of five circles in its Power Circle Ratings -- indicating better than average reliability. The Fusion also earned four out of five circles. As for warranty length, both the Camry and the Fusion offer the same coverage: 3 years/36,000 miles of bumper-to-bumper coverage, and 5 years/60,000 miles for powertrain coverage. As a result, reliability is a tie.
Fuel Economy
Both the Camry and the Fusion offer an impressive array of engine options. In the Fusion, base models use a 175-horsepower 2.5-liter 4-cylinder, which returns 22 miles per gallon in the city and 34 mpg on the highway. The Camry's rival 4-cylinder is a 178-hp engine that returns 25 mpg city/35 mpg hwy. The Fusion has a trick up its sleeve: Drivers who want even better 4-cylinder gas mileage can upgrade to a 1.6-liter EcoBoost engine, which makes 178 hp. It returns 23 mpg city/36 mpg hwy.
For shoppers who want more power, the Camry offers a 268-hp V6 that returns 21 mpg city/31 mpg hwy. Meanwhile, the Fusion makes do with a 240-hp turbocharged 4-cylinder, which returns 22 mpg city/33 mpg hwy.
Drivers with an extra focus on fuel economy will want to choose a Camry Hybrid or a Fusion Hybrid. The Camry Hybrid, which uses a 200-hp hybrid 4-cylinder, returns 43 mpg city/39 mpg hwy. On the other hand, the Fusion Hybrid boasts 188 hp and returns 44 mpg city/41 mpg hwy.
So which model offers better gas mileage? In general, it's the Fusion. While its 1.6-liter 4-cylinder is roughly the same as Toyota's 2.5-liter, the Fusion's 2.0-liter EcoBoost beats out the Camry's V6, and its hybrid engine beats out the Camry Hybrid's powerplant. It's important to note, however, that neither car offers substantial benefits. In other words, you probably won't see a difference of more than 1 or 2 mpg, regardless of which model you choose.
Safety
In terms of crashworthiness, both the Camry and Fusion are exceedingly safe. Both cars earned 5-star ratings from the National Highway Traffic Safety Administration, for example, and both earned the Insurance Institute for Highway Safety's highest safety rating of Top Safety Pick+. Admittedly, those ratings cover the older Camry, but the new model is similar enough that it will likely earn the same scores.
When it comes to safety features, the Camry and Fusion are also surprisingly similar. Both cars include all the basics, from anti-lock brakes and traction control to side-curtain airbags and a backup camera. But as of 2015, both cars also offer all the same options. The Camry has added features such as adaptive cruise control, forward-collision alert and prevention and lane-departure warning, bringing it up to par with the Fusion's wide range of options. As a result, it's impressive just how similar these two cars are in terms of safety -- so we'll call this category a tie.
Technology
Although one vehicle usually offers at least a few major technological advantages over a close rival, that isn't the case with the Camry and the Fusion. As we mentioned above, the cars offer roughly the same safety equipment, ranging from a standard backup camera to optional items such as forward-collision alert and lane-departure warning. The Camry and Fusion also offer roughly the same level of convenience features, touting an impressive infotainment system (Entune in the Camry and MyFord Touch in the Fusion) and keyless ignition with a push-button start.
In the end, however, the Fusion pulls away from the Camry with a slight advantage. Not only do we prefer the Ford's increasingly easy-to-use MyFord Touch infotainment system, but the Fusion also adds exterior keypad entry and an available parallel parking system -- two items that aren't offered on the Camry. It's a slight advantage, but an advantage nonetheless.
Value
If you've been following along, you probably realize that the Camry and Fusion are pretty close in all the major categories -- from safety to technology, and from reliability to fuel economy. But does either one offer its benefits for substantially less money than the other?
The answer is no, and that means the Camry and Fusion are highly similar in terms of value, too. Yes, the base-level Fusion boasts a slight price advantage over the Camry and keeps a very small advantage through the trim levels, but the dollar amount is so small that it could be easily negotiated away. In essence, these cars offer roughly the same equipment for about the same amount of money.
AutoTrader's Advice
It's always difficult to pick between two rivals that are very close in most objective categories. That's what we have here with the 2015 Ford Fusion and the 2015 Toyota Camry. In the end, we would probably purchase the Ford. We prefer its styling and its MyFord Touch infotainment system, and it offers slightly better fuel economy and technology. The differences are small, which is a good thing because the Camry and Fusion are at the top end of the midsize sedan segment. We suspect that you'd be happy with either vehicle.