Editor's note: You may want to read more of Autotrader's model vs. model comparison car reviews as well as the 2015 Toyota Camry review, the 2015 Nissan Altima review and Buying a Used Toyota Camry: Everything You Need to Know.
If you're searching for a new midsize sedan, it's hard to avoid the 2015 Toyota Camry and the 2015 Nissan Altima. Both are among the most popular new models on the market — and for good reason. They offer reasonable pricing, roomy interiors, fuel-efficient engines, and a wide range of standard and optional features. But which one is better? We took a close look at both cars to find out. But first, let's see what's new with the two vehicles for the 2015 model year.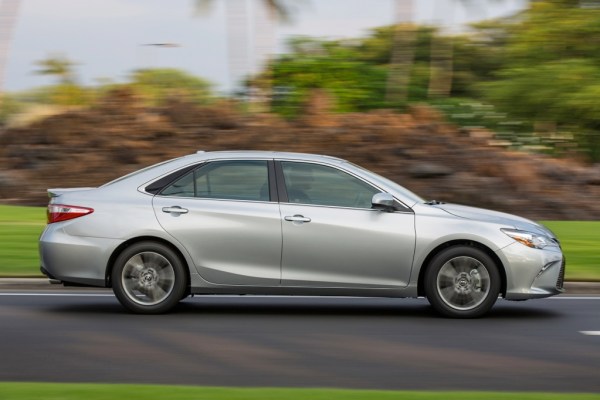 2015 Toyota Camry
The Camry offers major updates for 2015, though revisions stop just short of a full redesign. Although engine and transmission choices remain unchanged, the Camry boasts new styling, new features and an updated interior with improved materials. See 2015 Toyota Camry models for sale near you
2015 Nissan Altima
The 2015 Altima offers only minor updates, including a standard power driver's seat in the SV trim and a newly standard Technology package in 3.5 SL and 3.5 SV models. See 2015 Nissan Altima models for sale near you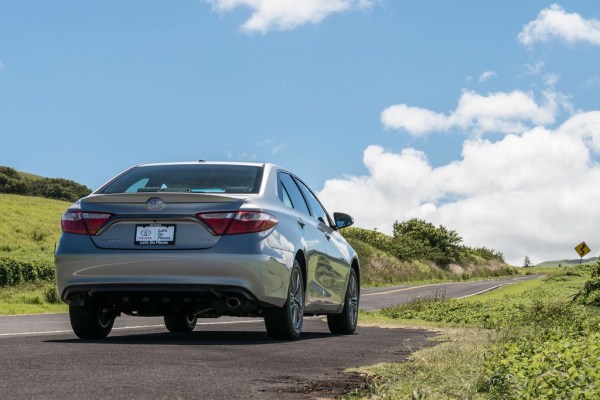 Reliability
In Power Circle Ratings released by industry experts at J.D. Power, both the Camry and the Altima earned a 4-circle rating out of five, indicating better-than-average reliability. As for warranty length, the Camry and Altima are the same: three years or 36,000 miles of bumper-to-bumper coverage and five years or 60,000 miles of powertrain coverage. As a result, neither vehicle has a clear advantage here.
Fuel Economy
The Camry comes standard with a 178-horsepower 2.5-liter 4-cylinder engine. It's mated to a 6-speed automatic transmission for 25 miles per gallon in the city and 35 mpg on the highway. The Altima, meanwhile, uses a 182-hp 2.5-liter engine that returns 27 mpg city/38 mpg hwy.
If you're looking for more muscle, both cars also offer a more powerful engine option. In the Camry, you can opt for a 268-hp 3.5-liter V6 that returns 21 mpg city/31 mpg hwy. In the Altima, it's a 270-hp 3.5-liter V6 that delivers 22 mpg city/32 mpg hwy.
Drivers with an extra focus on fuel economy can opt for the Camry Hybrid, which uses a 156-hp hybrid 4-cylinder. That model returns up to 43 mpg city/39 mpg hwy.
Given that the Altima doesn't have a comparable hybrid model, we have to give the fuel economy category to the Camry — since drivers focused on efficiency will probably want to opt for the hybrid-powered Toyota. But it's worth noting that the Altima boasts higher gas mileage with standard 4-cylinder or optional V6 powerplants.
Safety
Although the 2015 Camry has not yet been tested by the National Highway Traffic Safety Administration, structurally similar 2014 models earned a perfect 5-star overall rating from the government agency. That's the same score earned by the latest Altima, suggesting that the two cars are roughly the same in terms of crashworthiness.
When it comes to actual safety equipment, however, the Camry boasts a slight leg up. Both cars offer roughly the same level of standard features, though the Camry's standard backup camera trumps the Altima's optional unit. The Camry continues to shine as it boasts high-tech equipment such as a pre-collision system, adaptive cruise control and a forward-collision detection system with automatic braking. The Altima also offers some high-tech safety features — such as rear cross-traffic alert, a blind spot monitoring system and a lane-departure warning system — but the Camry has all of those items on its options list, too.
Though the two cars are close in terms of crashworthiness, the Camry has an advantage over the Altima when it comes to safety options. For that reason, this category goes to the Toyota.
Technology
Before the Camry's updates for 2015, these two sedans were very close rivals in terms of technology. Now, the Camry has pulled ahead slightly — largely due to the strength of its exclusive new safety features. Admittedly, the Altima has a few holdout features too, such as xenon headlights and infotainment voice controls. But we think the Camry's added items are a little more appealing. We also think Toyota's Entune infotainment system is a little more useful than the Altima's NissanConnect system.
Value
Given how similar the Camry and Altima are, you probably won't be surprised to learn that they're priced within a few hundred dollars of one another. In fact, the Altima is around $600 less expensive than the Camry — but that's hardly an advantage in this world of rebates and negotiating. One dealer might give you a better price on a Camry, for example, while another may give you a better deal on an Altima.
With that said, we think the latest Camry offers a little more bang for your buck. The interior is updated for 2015, offering a nicer look and feel than the Altima. The latest Camry is also quieter than the old model, and it handles better than the Altima. And then there's the standard backup camera and the Entune infotainment system. Still, when it comes to value, the differences are slight.
AutoTrader's Advice
If you've been following along, you probably realize that the 2015 Toyota Camry and the 2015 Nissan Altima are extremely similar in a lot of ways — from reliability and safety ratings to standard equipment and warranty length. The two vehicles even boast roughly the same horsepower, in both V6 and 4-cylinder guise. So which one is better?
Each car has a clear advantage depending on what you really want. Believe it or not, the Camry SE or XSE is the one you want if you're really looking for a sporty sedan. However, if you want a car that's as close to a luxury sedan as you can get without actually buying a luxury sedan, get the Altima 3.5 SL. In fact, building near luxury vehicles is the thing Nissan does pretty well, we see it in the Altima, Maxima, Murano and Pathfinder,
However, when comparing the entire Camry line up to the entire Altima line up, we think the 2015 Camry has an advantage for a few reasons. One is its Entune infotainment system, which we like more than the Altima's NissanConnect system. It's more user-friendly, for one, and it offers more functions. We also like the Camry's longer list of safety features and gadgets, and we like the fact that Toyota offers a hybrid version of the Camry to appeal to shoppers especially focused on gas mileage.
Find a Used Toyota Camry for sale