Car Comparison
2015 Toyota Corolla vs. 2015 Ford Focus: Which is Better?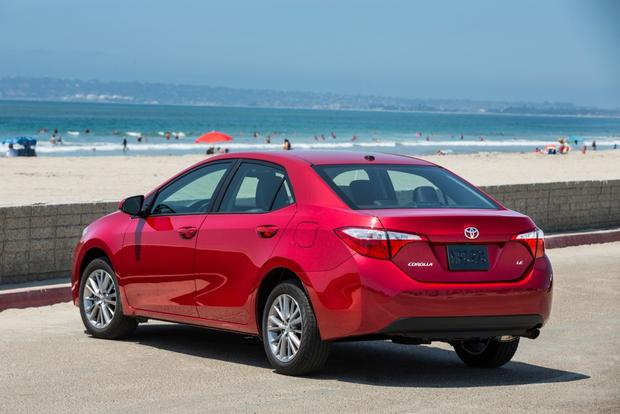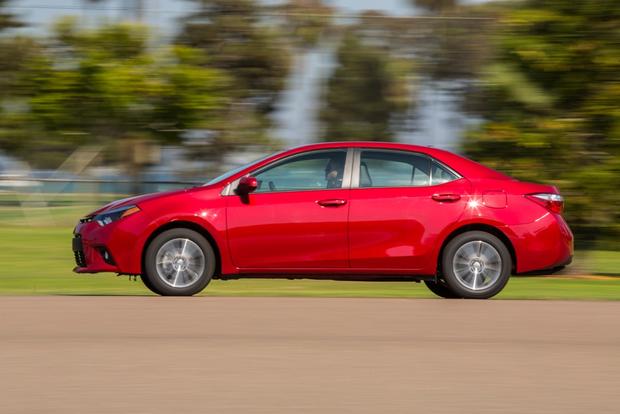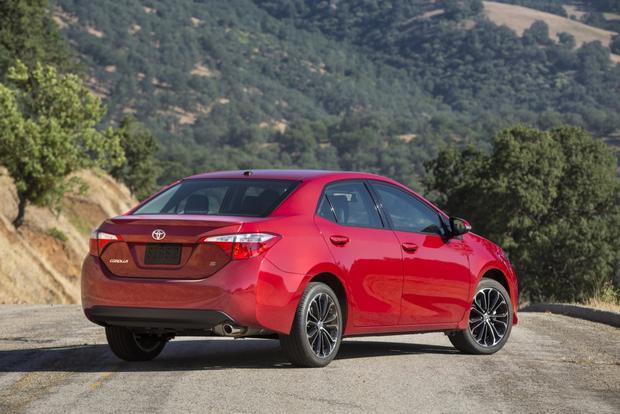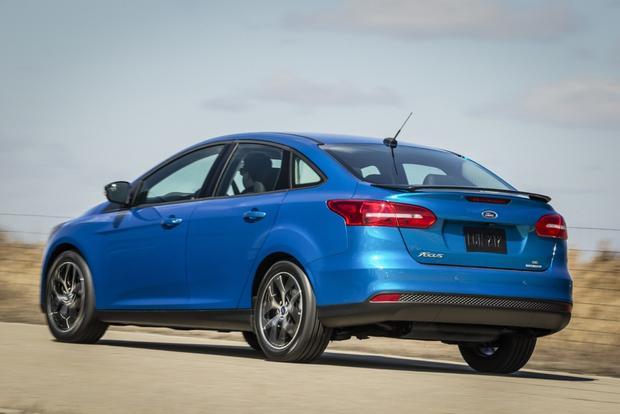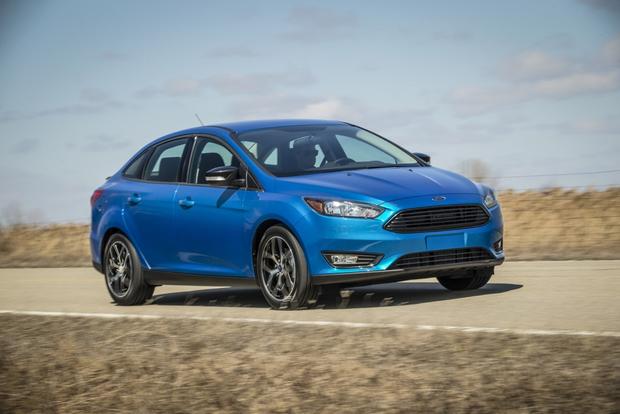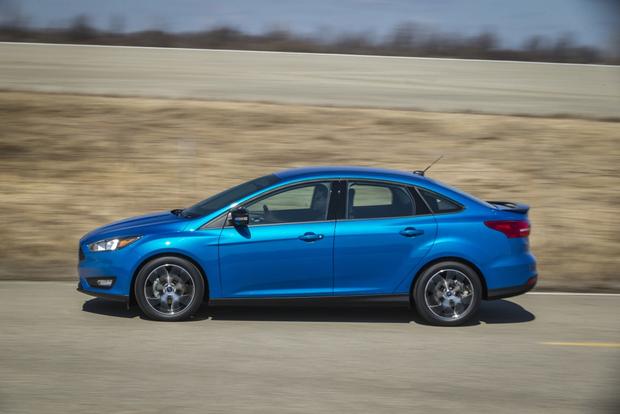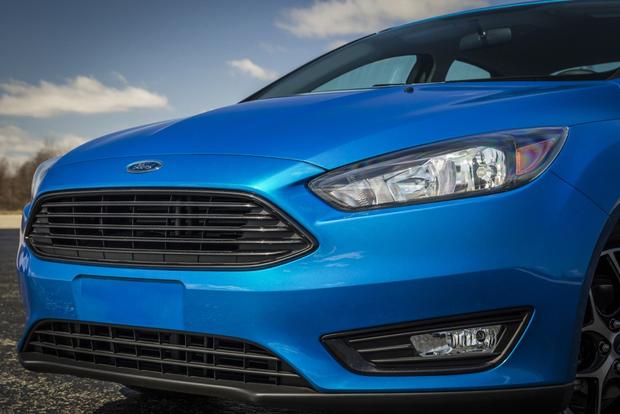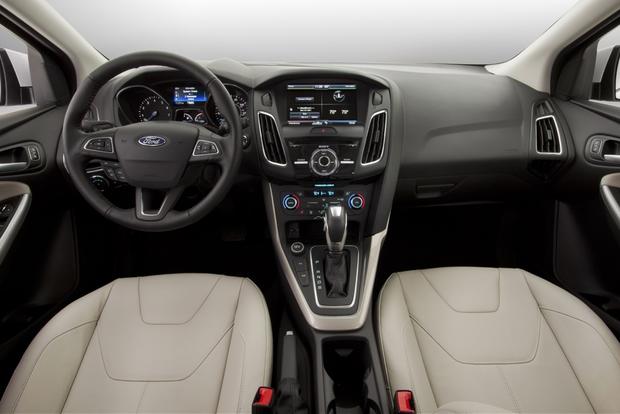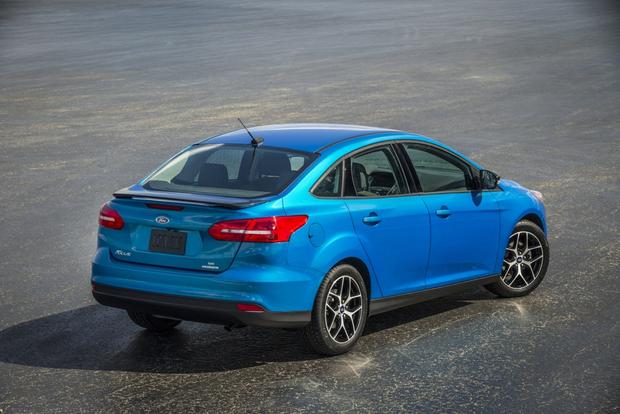 Although it can be difficult to choose from today's wide variety of compact cars, we suspect that most drivers have the 2015 Toyota Corolla and 2015 Ford Focus on their shopping lists. Both vehicles are popular new models that offer reasonable pricing, modern equipment and excellent fuel economy. So which one is better? We've created a close comparison of both models to find out. But first, let's see what's new with the Corolla and the Focus for the 2015 model year.
2015 Toyota Corolla
Following its 2014 redesign, the Corolla is largely unchanged for 2015 -- save for a new fold-down armrest available on all trims except the base-level L model.
2015 Ford Focus
Although it isn't redesigned, the 2015 Focus is dramatically overhauled for the latest model year. In addition to some styling updates that are primarily limited to the car's front end, the Focus boasts an enhanced infotainment system, a newly standard backup camera and a new 1.0-liter 3-cylinder EcoBoost engine.
Reliability
According to J.D. Power, the Corolla trumps the Focus in terms of reliability: The Toyota earns a 4-circle score in the firm's Power Circle Ratings, indicating that it's better than average, while the Focus only earns an average 3-circle score. When it comes to warranty coverage, the cars are identical: both offer 3 years or 36,000 miles of bumper-to-bumper coverage, and 5 years or 60,000 miles of powertrain protection. Still, given the Corolla's win in the J.D. Power Power Circle Rating, we have to give this category to the Toyota.
Fuel Economy
The Corolla offers just one engine: a 132-horsepower 1.8-liter 4-cylinder offered in regular or Eco guise. Standard Corolla models return up to 29 miles per gallon in the city and 38 mpg on the highway with a continuously variable automatic transmission (CVT), 27 mpg city/36 mpg hwy with the base-level 4-speed automatic or 28 mpg city/37 mpg hwy with a 6-speed manual. CVT-only Eco models return up to 30 mpg city/42 mpg hwy.
Most Focus models feature a 160-hp 2.0-liter 4-cylinder that's offered with a 5-speed manual or 6-speed automatic transmission. Fuel economy estimates with that engine range from 27 mpg city/38 mpg hwy with the automatic, to 26 mpg city/36 mpg hwy with the manual. The optional Super Fuel Economy (SFE) package helps the Focus return 28 mpg city/40 mpg hwy.
While those numbers are similar, the 2015 Focus has a few tricks up its sleeve. One is a new 1.0-liter 3-cylinder EcoBoost engine that makes about 125 hp. While official fuel economy numbers aren't out yet, Ford promises a significant increase over the standard powerplant. There's also a fully electric Focus model for shoppers especially interested in the environment -- something that the Corolla doesn't offer.
For now, we're leaving the fuel economy category as a toss-up, pending details on the Focus's new 3-cylinder engine. But we're inclined to give it to the Ford, given the new 1.0-liter engine and its available electric powertrain.
Safety
The Corolla disappoints us by not offering many of the high-tech safety gadgets we've started to expect from most new cars. Indeed, it doesn't offer a standard backup camera, a blind spot monitoring system, rear parking sensors or a lane-departure warning -- all of which are available in the updated 2015 Focus. The Focus also boasts programmable MyKey technology, which is a novel approach to improving new-driver safety. Both models include standard anti-lock brakes and side-curtain airbags.
In testing by the National Highway Traffic Safety Administration (NHTSA), both cars earned the same perfect 5-star overall score -- though the Corolla fared slightly better, boasting a 5-star frontal crash-test rating over the Focus's 4-star score. Both cars received Top Safety Pick ratings from the nonprofit Insurance Institute for Highway Safety (IIHS), falling just short of the top-level Top Safety Pick+ score because they don't offer forward-collision warning or prevention systems.
Though the Corolla and Focus have a very similar safety record, we have to give this category to the Ford because it offers slightly more equipment -- both standard and optional.
Technology
Although the Corolla doesn't quite reach the Focus model's level in terms of safety gadgets, both cars offer roughly the same overall level of high-tech equipment. In other words, features such as keyless ignition and entry, a navigation system, infotainment technology, automatic climate control and Bluetooth are available on both cars. Admittedly, the Focus offers an automated parallel parking system, but it's a pricey option that's only available on the top-end Titanium model, and not enough to win us over. As a result, this category is a draw.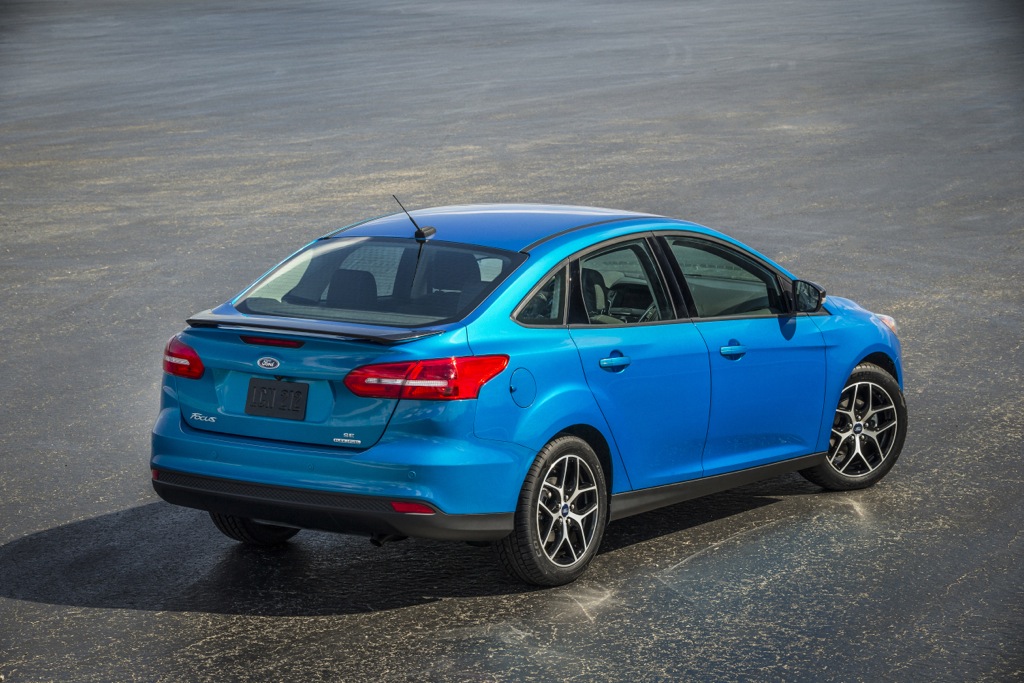 Value
When you compare the Focus and the Corolla, you'll realize very quickly that pricing is almost exactly identical. Indeed, the two cars are only off by about $270 in terms of base price -- a figure that remains close as you move throughout the lineup. Standard equipment is largely similar, too, giving neither car a major advantage.
We're a little dismayed, however, by the Corolla's lack of choices. When you're buying a Focus, you can choose between 4-door sedan or 5-door hatchback body styles, and from electric or gasoline powertrains. There are even three different gasoline engines to choose from -- including a high-performance 2.3-liter EcoBoost engine installed in the sporty Focus ST. To us, that alone makes the Focus a better value, since it offers more choices to satisfy a wider array of drivers.
AutoTrader's Advice
Don't get us wrong: The 2015 Toyota Corolla is an excellent car. But with a wide range of updates to the Ford Focus for 2015, we think our money would better be spent on the Focus. Yes, the Corolla offers better reliability, but the Focus touts more safety equipment, more power, more body styles, more engine choices and has available high-performance and electric versions. We also think its new 1.0-liter EcoBoost engine will outshine the Corolla's gas-powered 4-cylinder in terms of fuel economy. These are both very good compact cars -- but to us, the latest Focus is just a little better.