Car Comparison
2015 Toyota Prius v vs. 2015 Ford C-MAX: Which is Better?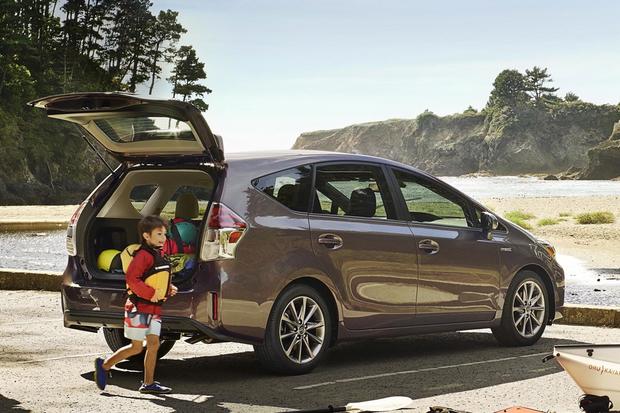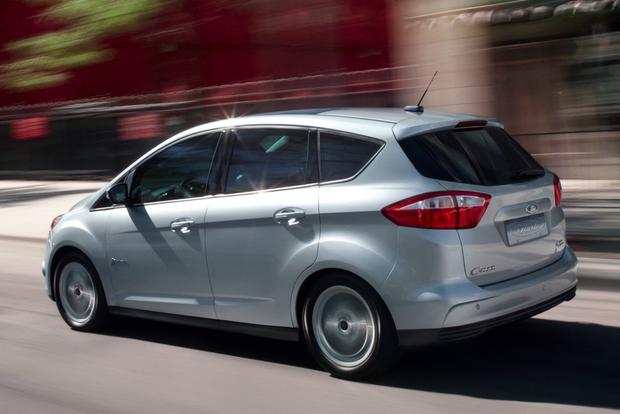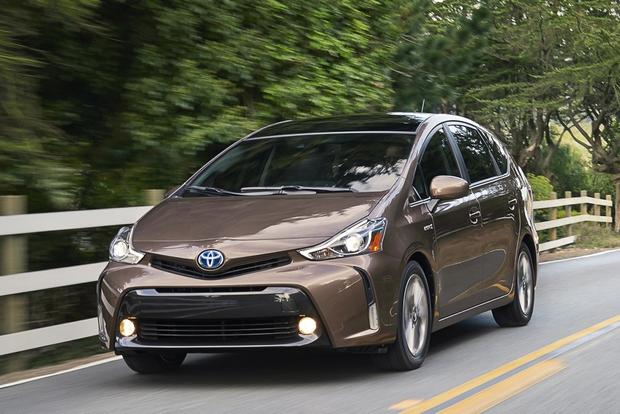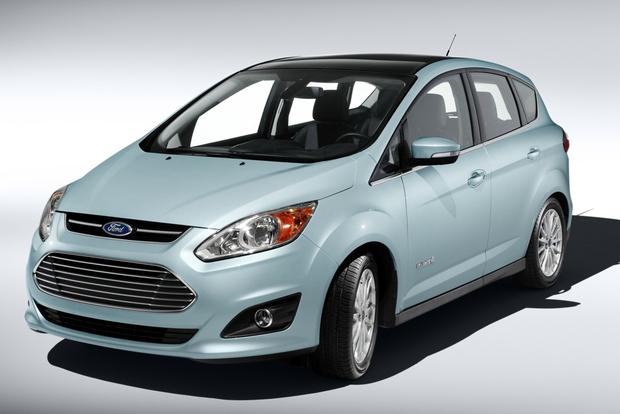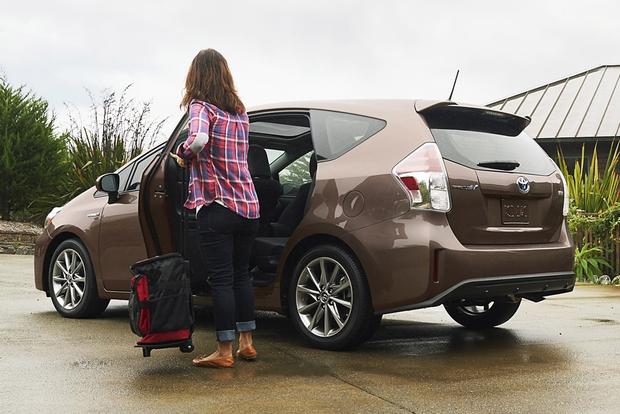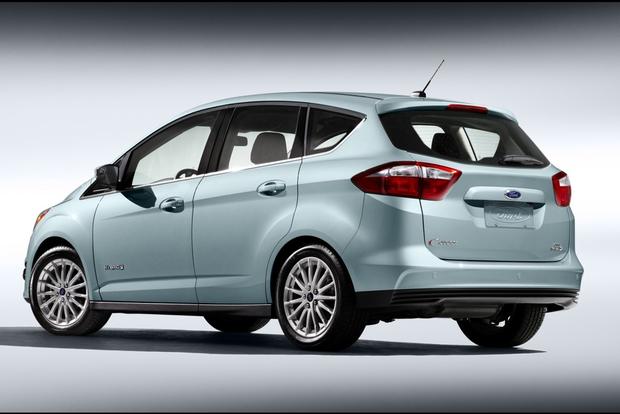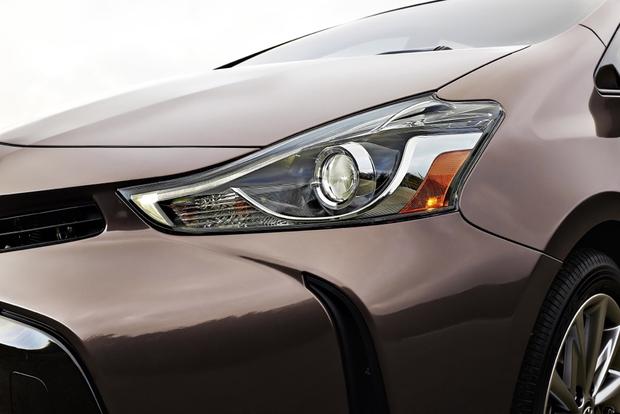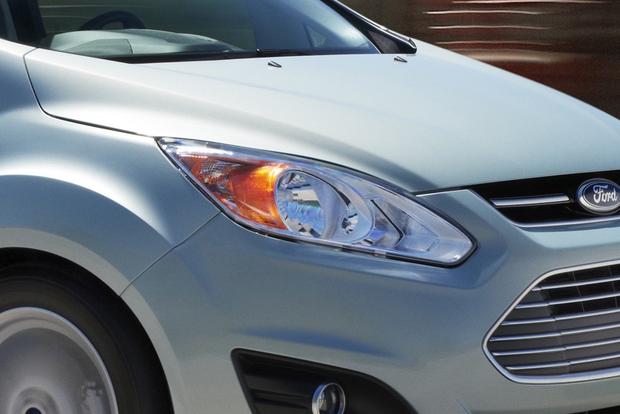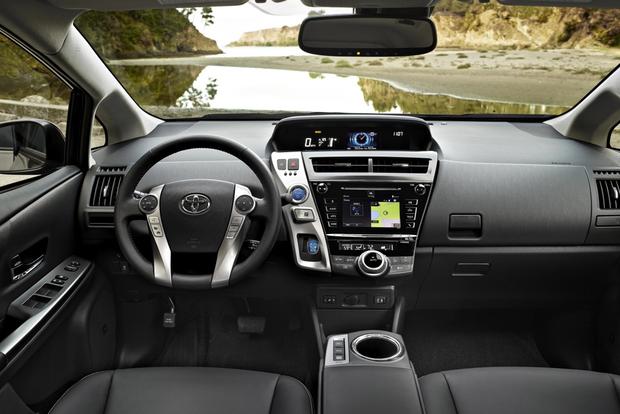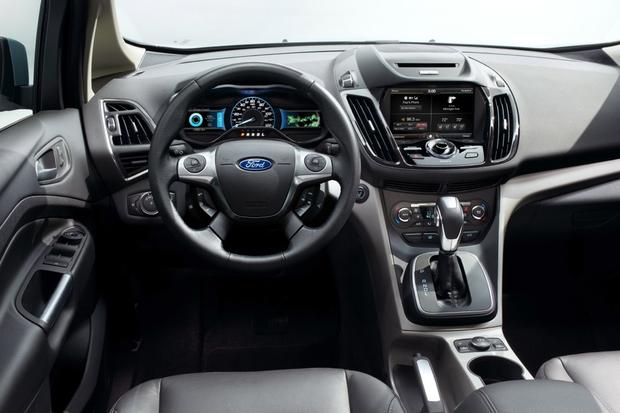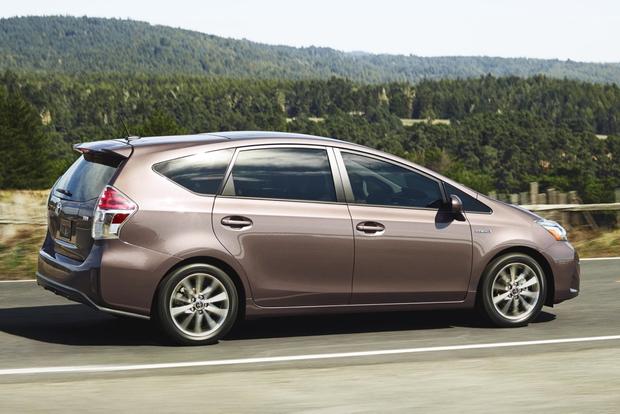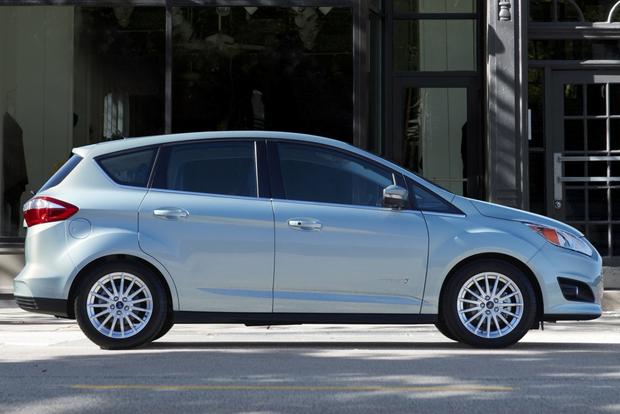 Are you searching for a fuel-efficient hatchback with room for the whole family? If so, you'll probably find there aren't many options to choose from -- but the 2015 Toyota Prius v and the 2015 Ford C-MAX are certainly among the best. Both offer modern technology, comfortable driving experiences and highly efficient hybrid powertrains. So which one is better? We took a close look at both models to find out. But first, let's see what's new with each car for the 2015 model year.
2015 Toyota Prius v
The 2015 Prius v recently showed off some minor changes at this year's LA Auto Show. Revisions include updated styling and a few new technology features, including a thin-film-transistor screen mounted in the gauge cluster, LED fog lights, a new advanced technology package and the latest version of Toyota's Entune infotainment system.
2015 Ford C-MAX
The C-MAX is unchanged for the 2015 model year.
Reliability
According to experts at J.D. Power, the Prius v and the C-MAX are rated about the same in terms of reliability. Both models earned three out of five circles in the firm's Power Circle Ratings, indicating average reliability. The C-MAX and Prius v also offer the same warranty coverage: 3 years/36,000 miles of bumper-to-bumper protection or 5 years/60,000 miles of powertrain coverage. As a result, reliability is a tossup between the two cars.
Fuel Economy
Of course, fuel economy is a major selling point for the C-MAX and the Prius v. Both cars tout excellent gas mileage -- though neither can reach the 50-plus miles per gallon rating offered by the standard Prius.
In the Prius v's case, its 98-horsepower 1.5-liter hybrid 4-cylinder helps it to return 44 mpg in the city and 40 mpg on the highway. The C-MAX, on the other hand, offers two models. The base-level C-MAX Hybrid uses a 188-hp hybrid 4-cylinder capable of 42 mpg city/37 mpg hwy. The C-MAX Energi, meanwhile, boasts a plug-in hybrid engine, which means it can run on electric power alone for up to 21 miles before a range-extending gasoline engine kicks in.
With that said, the C-MAX Energi accounts for only a small percentage of C-MAX sales -- so our fuel economy segment winner is the more efficient Prius v.
Safety
In government crash tests, the Prius v outperformed the C-MAX, earning a perfect 5-star overall rating to the Ford's 4-star score. The nonprofit Insurance Institute for Highway Safety (IIHS) reached a different conclusion: The C-MAX earned a Top Safety Pick score, while the Prius v performed too poorly in the firm's small overlap front crash test to earn that distinction.
In terms of safety equipment, the Prius v and C-MAX offer many of the same standard features -- side-curtain airbags, anti-lock brakes and more. But the Prius v offers a few extra options: While both cars boast an available backup camera and automated parallel parking system, only the Toyota touts a pre-collision safety system, adaptive cruise control, automatic high beams and a lane-departure warning system.
This category is challenging because its results aren't clear-cut. If you prioritize crashworthiness over safety gadgets, we suggest the C-MAX, thanks to its improved performance on the important small overlap front IIHS test. For drivers interested in getting as many active safety aids and features as possible, the Prius v is your best bet.
Technology
If technology is important to you, we suspect you'll find that both the C-MAX and Prius v are about the same. Aside from the Prius v's aforementioned safety feature benefits, both cars offer roughly the same level of standard and optional equipment, with highlights including impressive infotainment systems, keyless access with push-button starting, automatic headlights and more. Admittedly, both cars offer a few standout features such as a remote starter in the C-MAX and adaptive cruise control in the Prius v. In general, however, we think these two vehicles are evenly matched when it comes to technology.
Value
When compared to one another, standard equipment levels between the C-MAX and Prius v are surprisingly similar. Base models include approximately the same amount of features, while options -- and options pricing -- are relatively similar. One big difference, however, is interior size: although both cars seat only five passengers, the Prius v's cargo area of 34.3 cu ft. dramatically trumps the C-MAX's 24.5 cu ft. The Prius's rear seat also feels larger, both in terms of legroom and width.
That size difference could help explain the Prius v's price premium: it starts around $27,500 with shipping, compared to the C-MAX's $25,000. For shoppers who need a large interior, the size gap alone could make the Prius v a better value, but drivers who don't prioritize interior volume might prefer the C-MAX's lower pricing and similar equipment levels.
AutoTrader's Advice
To us, the 2015 Ford C-MAX and 2015 Toyota Prius v both offer compelling choices for shoppers interested in a fuel-efficient family hatchback, and we're surprised to say that the two cars are closer than we expected in nearly all of our categories. We would make a decision between the two cars based on our needs. If we wanted a larger interior or a more traditional wagon, we'd go with the Prius v. For a better price or a more efficient plug-in hybrid variant, we'd go with the Ford. Either model will offer excellent technology, strong fuel economy and a good record for reliability and safety.