Car Comparison
2015 Volkswagen Jetta vs. 2014 Mazda3: Which Is Better?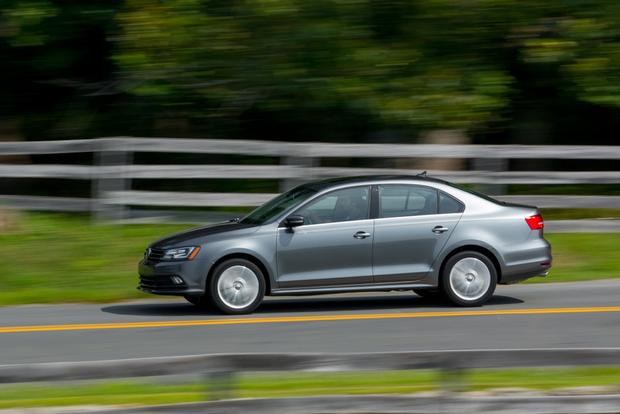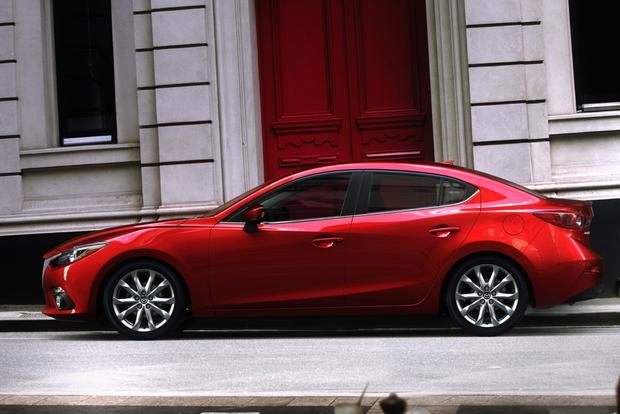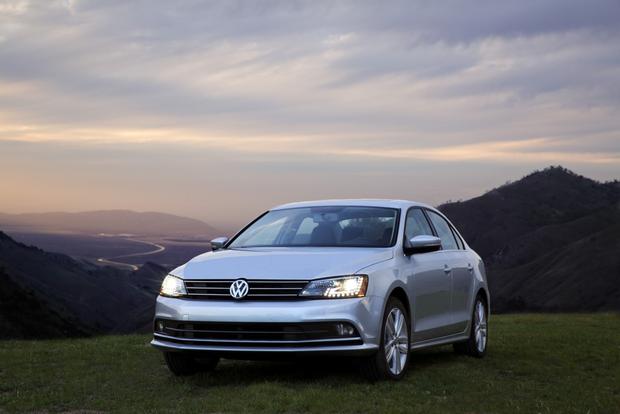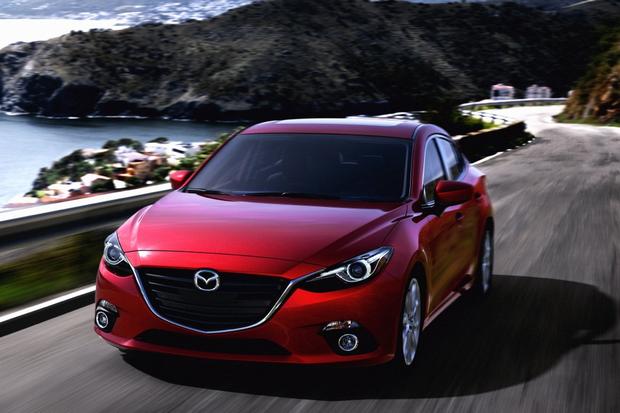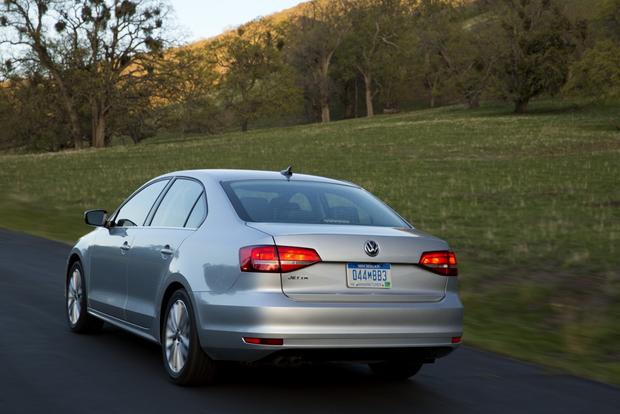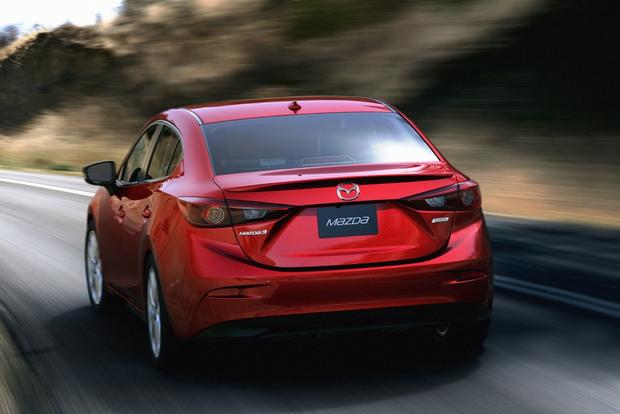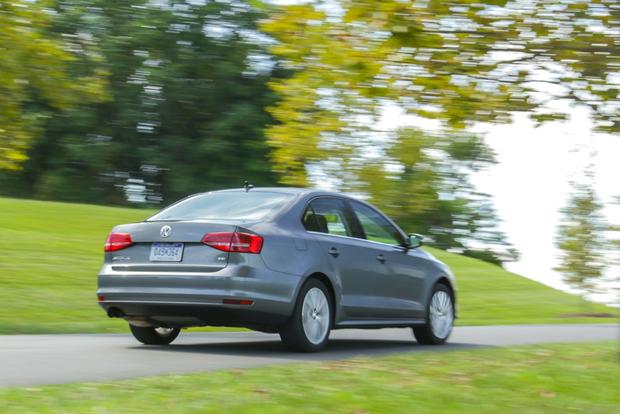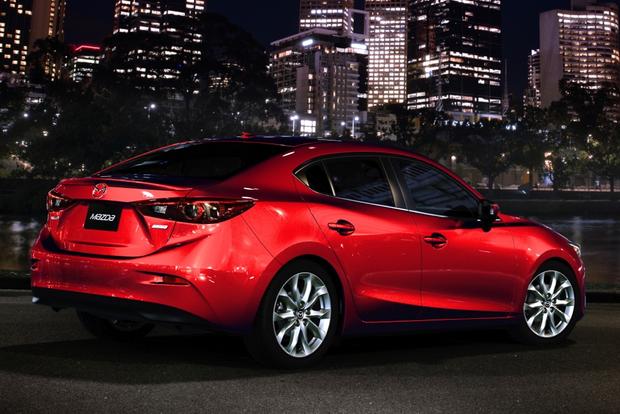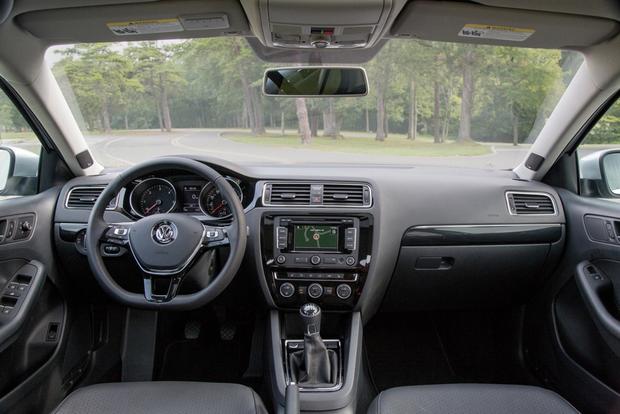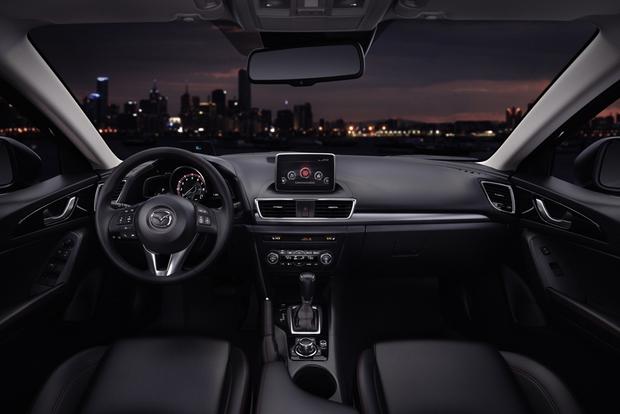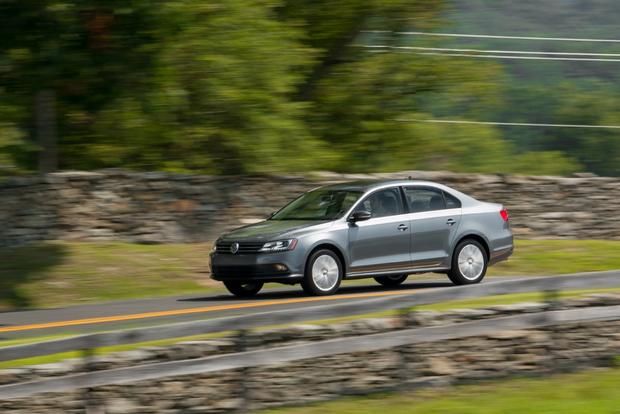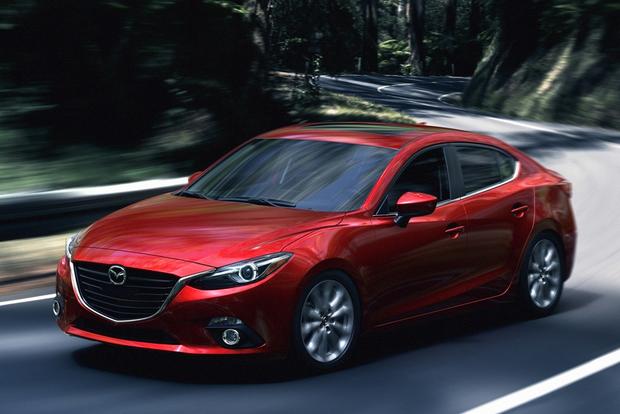 If you're looking for a new compact sedan, you should have the Volkswagen Jetta and Mazda3 on your shopping list. Both are among the most popular compact cars on the market and both offer reasonable pricing, efficient powertrains, lots of features and roomy interiors. Which one is better? We've created a detailed comparison of the Jetta and Mazda3 below -- but first, let's see what's new for the latest model year.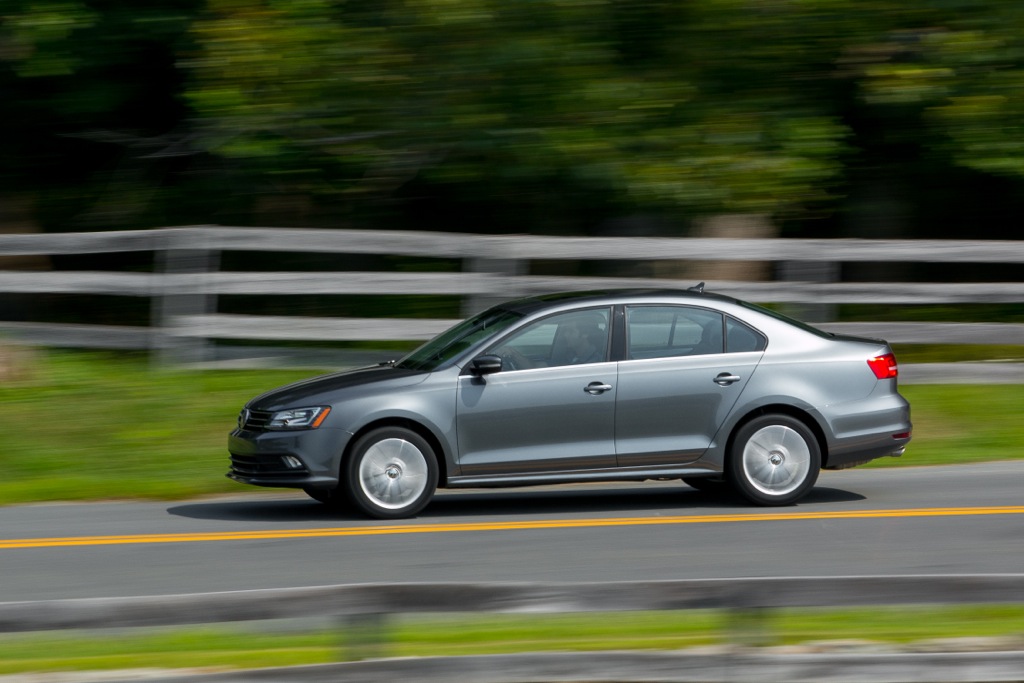 2015 Volkswagen Jetta
The Volkswagen is revised for 2015, though you'll have to look closely to see exactly where. Exterior changes are limited, but the interior adds some nicer materials and a few new features. Additionally, last year's 2.5-liter 5-cylinder is completely replaced for 2015 with a new 1.8-liter turbocharged 4-cylinder.
2014 Mazda3
The Mazda3 is completely redesigned for 2014. Featuring new styling, a new interior and new powertrains, the Mazda3 offers excellent equipment levels, impressive interior room and a wide array of standard and optional features -- not to mention some of the best handling of any new compact car.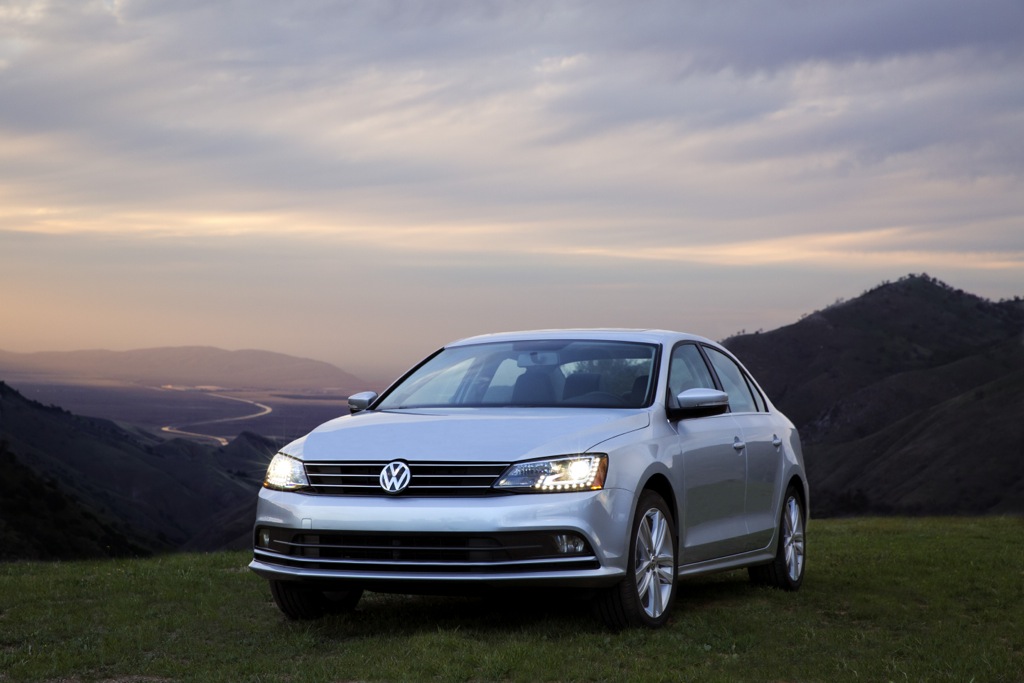 Reliability
According to experts at J.D. Power, reliability is a no-brainer: The Mazda3 easily defeats the Jetta, earning four circles out of five in the firm's Power Circle ratings, indicating better than average reliability, compared to the Jetta's below-average 2-circle rating. When it comes to warranty coverage, both cars have roughly the same warranty length, though the Jetta also offers 2 years of free maintenance. Still, our reliability category is an easy win for the Mazda3.
Fuel Economy
Base-level Jetta models get a 2.0-liter 4-cylinder engine that makes 115 horsepower; it returns 24 miles per gallon city/32 mpg highway with an automatic and 24 mpg city/34 mpg hwy with a manual. Base-level Mazda3 models also use a 2.0-liter 4-cylinder, but it makes 155 hp and it returns a stellar 30 mpg city/41 mpg hwy with the automatic, or 29 mpg city/40 mpg hwy with the manual.
The Mazda3 and Volkswagen Jetta also offer engines for drivers who want more power. In the Jetta, it's a 170-hp 1.8-liter turbocharged 4-cylinder, which makes 26 mpg city/36 mpg hwy with a manual transmission and 25 mpg city/36 mpg hwy with an automatic. In the Mazda3, there's an optional 2.5-liter 4-cylinder. Once again, the Mazda offers more power (184 hp) and better mileage, returning 28 mpg city/38 mpg hwy with an automatic or 27 mpg city/37 mpg hwy with a manual.
The Jetta also offers a fuel efficiency-focused diesel model, dubbed the Jetta TDI, which uses a 140-hp 2.0-liter turbodiesel 4-cylinder. That engine returns up to 31 mpg city/46 mpg hwy.
If you're looking for a gas-powered car, the Mazda3 undoubtedly offers better fuel economy, which is good news for budget-minded drivers who can't afford a diesel. However, shoppers interested in the best possible mileage will want to choose the Jetta; its TDI model returns 46 mpg hwy -- something the Mazda can't touch. Still, even the Jetta TDI beats out the Mazda3's city rating by just 1 mpg, suggesting that the Mazda3 is really the pick for drivers who want to maximize their fuel economy without spending extra money.
Safety
Although the revised Jetta has not yet been tested, similar 2014 models received a perfect 5-star overall crash test rating from the National Highway Traffic Safety Administration (NHTSA). It's the same story for the 2014 Mazda3, which also earned a 5-star overall rating. Crash testing from the nonprofit Insurance Institute for Highway Safety (IIHS) yielded similar results, as both the Jetta and Mazda3 earned the organization's excellent Top Safety Pick+ rating.
Where the two cars differ is technology. While the Jetta offers all the basics -- items like side curtain airbags, anti-lock brakes and even a forward collision alert system -- the Mazda3 boasts some excellent optional features that aren't available on most small cars. Indeed, it offers adaptive cruise control, blind spot alert, lane departure warning, rain-sensing wipers and even automatic high beams. No small car offers more safety features than the Mazda3.
As a result, the Mazda3 is our winner in the safety section, though if you don't plan to order any of the optional equipment, we suspect you'll find that both cars offer about the same excellent level of crashworthiness.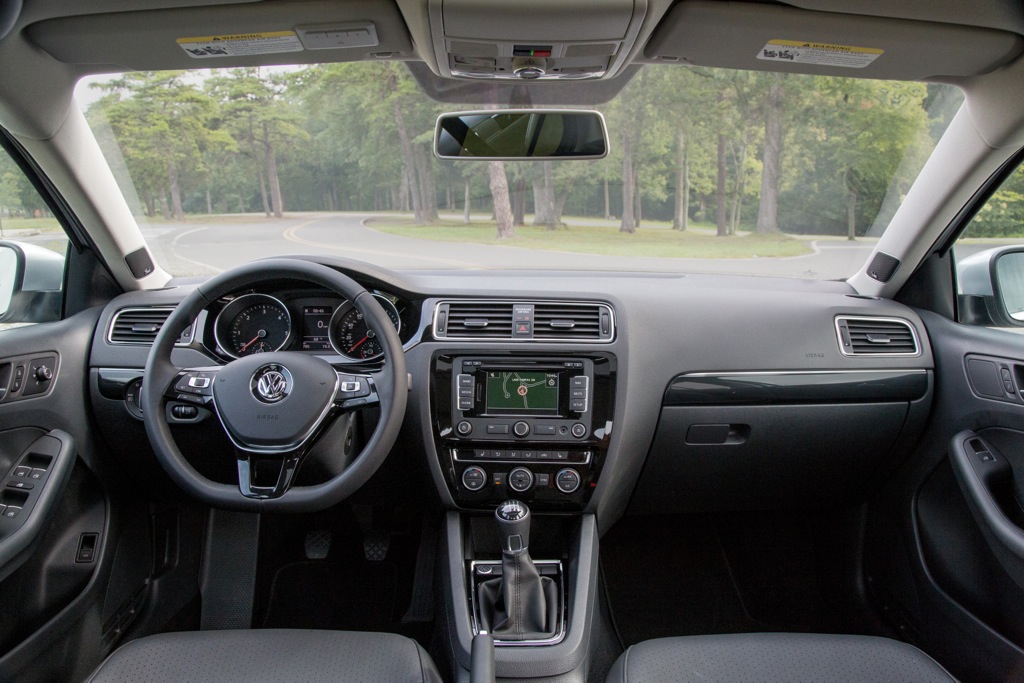 Technology
Once again, the 2015 Volkswagen Jetta doesn't exactly come up short in terms of technology: It offers VW's new Car-Net telematics system, with features like remote vehicle access and geo-fencing, along with available Bluetooth, a touchscreen infotainment system, forward crash alert and keyless ignition. For most drivers, that's just fine.
The Mazda3, on the other hand, boasts a truly impressive array of gadgets that isn't typically seen on any compact car. For example: The Mazda3 offers adaptive cruise control, which is usually reserved for luxury vehicles. It also offers automatic high beam control, rain-sensing wipers, bi-xenon headlights and auto dimming mirrors. Simply put, this is the car to have if technology is your thing.
Value
The Mazda3 starts around $18,000 with shipping, while the Jetta's base price is around $1,000 less. So is the Mazda3 worth its premium over the budget-friendly Jetta?
In general, we think the answer is yes. Part of the reason is that the base-level Jetta is hardly a car you'd want; it comes standard with virtually nothing. There's no air conditioning, no Bluetooth, no center screen and no keyless entry. Skip that model, and pricing is a lot closer: Suddenly, the Jetta's MSRP is within $100 of the Mazda3's. That narrow price delta continues as you progress through the trim levels, though the Mazda offers a few more features at every level. Add that to the fact that the Mazda offers better gasoline engine fuel economy and improved reliability, and it's easy to see why the Mazda3 is our pick for value.
AutoTrader's Advice
Both the 2015 Volkswagen Jetta and the 2014 Mazda3 are worthy contenders in the compact car segment. Both offer reasonable pricing, excellent safety equipment and modern technology. While the Jetta is merely a good car, however, the Mazda3 is a great one, adding excellent handling, tremendous fuel economy and cutting-edge gadgets to its list of attributes. To us, the Mazda3 is the best compact car you can buy.
Find a Volkswagen Jetta for sale