Car Comparison
2015 Volkswagen Passat vs. 2015 Toyota Camry: Which Is Better?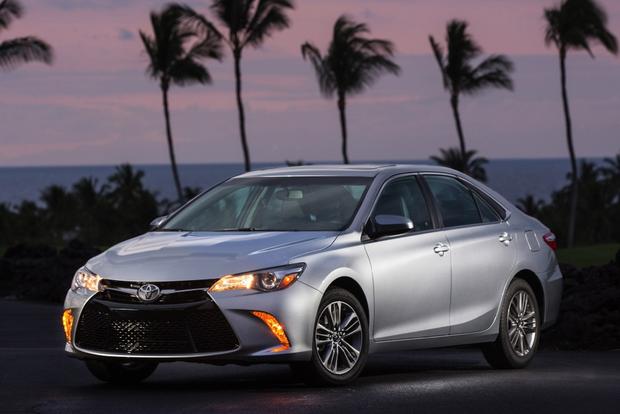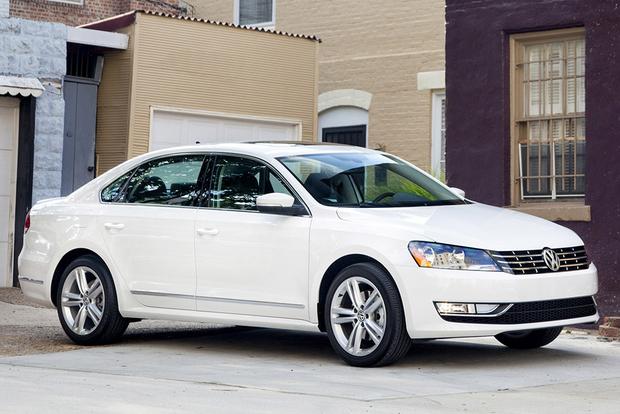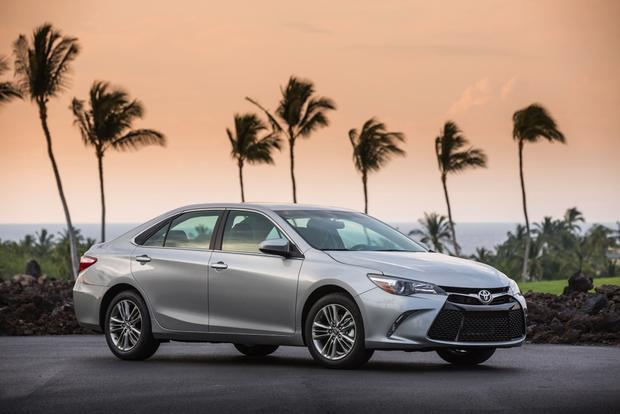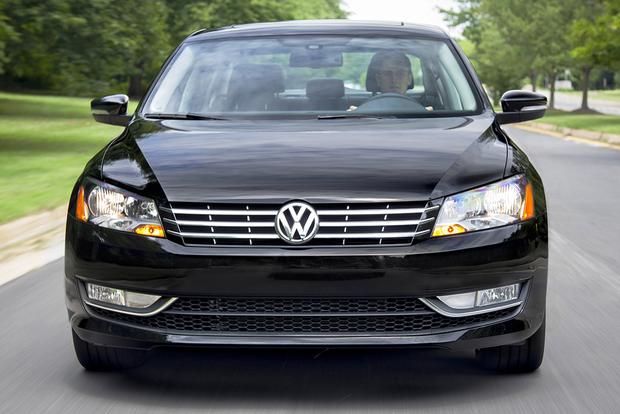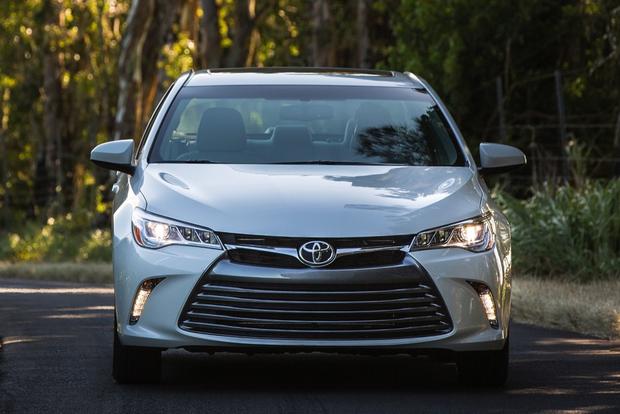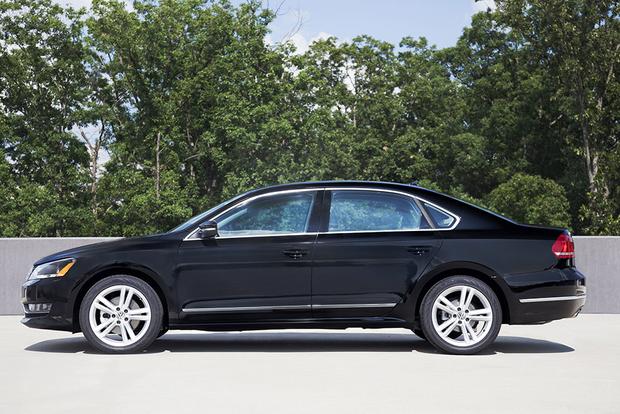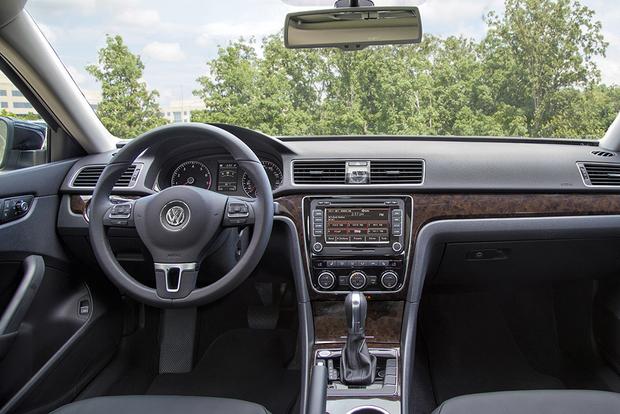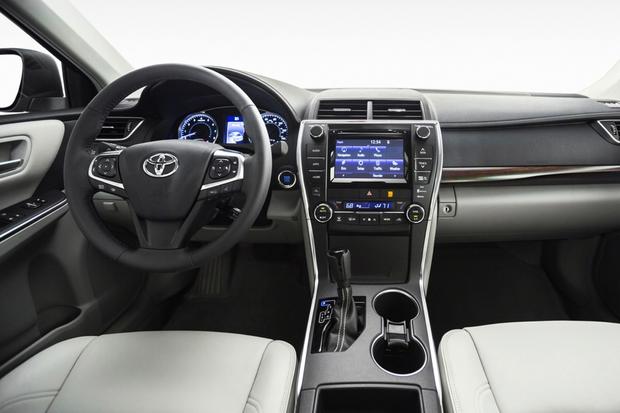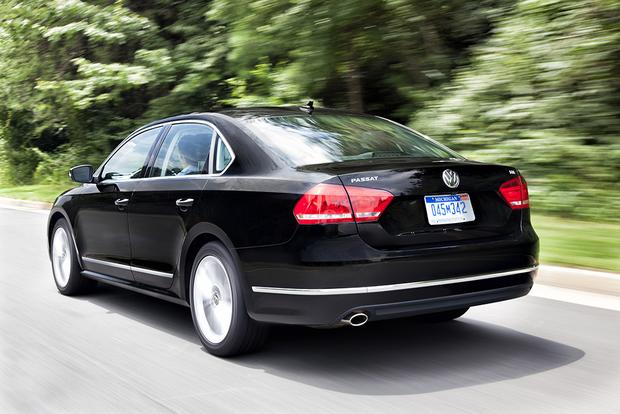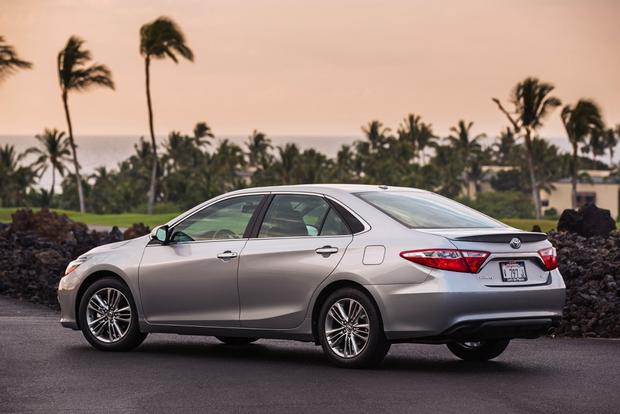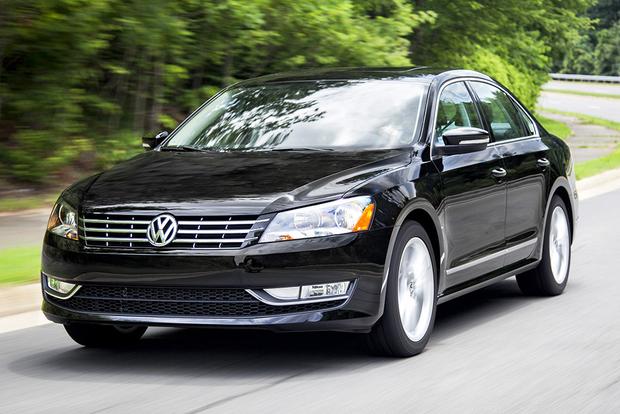 The midsize-sedan segment is crowded with a lot of different models from a lot of different automakers. Two especially popular choices are the 2015 Toyota Camry, a recently updated model known for reliability and reasonable pricing, and the 2015 Volkswagen Passat, which was highly praised when it went on sale a few years ago. But which one is better? And which one should you buy? To help you find out, we've created a close comparison of the Passat and Camry that starts with updates to both sedans for the 2015 model year.
2015 Volkswagen Passat
The Passat is largely unchanged for 2015 save for an updated diesel engine in TDI models that touts slightly better gas mileage than last year's powerplant.
2015 Toyota Camry
The Camry is thoroughly overhauled -- though not quite redesigned -- for 2015. Changes include revised styling, an updated interior, improved driving dynamics and a host of new features and technology.
Reliability
Since its 2012 redesign, the Volkswagen Passat has earned consistently poor marks from reliability experts at J.D. Power. Specifically, the sedan has earned worse-than-average ratings for the last several model years. By comparison, the Camry's scores have ranged from better than average to class-leading -- though J.D. Power hasn't rated the recently updated 2015 Camry.
When it comes to warranty coverage, these two cars are the same: Both offer 3 years or 36,000 miles of bumper-to-bumper protection, along with 5 years or 60,000 miles of powertrain coverage.
Given the disparity between J.D. Power ratings for the Camry and Passat, this category is an easy victory for the Camry.
Fuel Economy
Both the Passat and the Camry offer three powerplants in order to appeal to a wide variety of car shoppers.
Base-level Passat models use a 170-horsepower 1.8-liter turbocharged 4-cylinder, which comes with either a 5-speed manual or a 6-speed automatic transmission. Fuel economy is rated at 24 miles per gallon in the city and 36 mpg on the highway with the automatic or 24 mpg city/35 mpg hwy with the manual. Drivers who want more power can upgrade to a 280-hp 3.6-liter V6, which is mated solely to a 6-speed automatic and returns 20 mpg city/28 mpg hwy. Finally, the diesel-powered Passat TDI uses a 150-hp 2.0-liter diesel 4-cylinder and boasts 30 mpg city/44 mpg hwy with the standard manual transmission or 30 mpg city/42 mpg hwy with the optional automatic.
All Camry models use a 6-speed automatic transmission. Base trims use a 178-hp 2.5-liter 4-cylinder that boasts 25 mpg city/35 mpg hwy, while drivers looking for more power can upgrade to a 270-hp 3.5-liter V6 that touts 21 mpg city/31 mpg hwy. Also available is the miserly Camry Hybrid, which uses a 200-hp 2.5-liter hybrid 4-cylinder that delivers up to 43 mpg city/39 mpg hwy.
That's a lot of numbers -- but what's the short version? Essentially, the Camry offers better gas mileage than its Passat rival in virtually every configuration -- but just barely. It mostly scores 1- and 2-mpg victories over the Passat rather than huge triumphs. Still, those small numbers can add up over time.
Safety
In crash testing carried out by the federal government's National Highway Traffic Safety Administration, both the Camry and the Passat earned a perfect 5-star overall rating. But the Camry narrowly beat out the Passat in crash testing performed by the nonprofit Insurance Institute for Highway Safety, earning a Top Safety Pick+ score to the Passat's Top Safety Pick designation. The difference comes from the fact that only the Camry offers automatic forward-collision braking.
And that isn't the Camry's only safety-feature advantage over the Passat. While the Camry comes standard with a backup camera, it's optional in the Passat. The Camry also offers a few other items you can't get in the Passat, such as adaptive cruise control, lane-departure warning and a blind spot monitoring system.
As a result, the Camry is our winner for safety. While we think both models offer roughly the same level of protection in a crash, drivers who want today's latest safety features will only be able to find them in the Camry.
Technology
Thanks to its recent refresh, the Camry has an advantage over its Passat rival in terms of technology. We've already covered some of the Camry's additional benefits in our safety section, where the Toyota holds advantages such as adaptive cruise control, lane-departure warning, a blind spot monitoring system and a standard backup camera -- none of which are available in the Passat.
But it doesn't stop there. The Camry also offers automatic high beams, which you can't get in a Passat. Same goes for wireless charging and LED headlights. And the Camry's Entune infotainment system is a lot more user-friendly than Volkswagen's infotainment technology. Indeed, this category is easy: The Camry has a big technology advantage over its Volkswagen rival.
Value
With a starting price of just under $24,000, the Camry may seem a lot more expensive than the Passat, which starts at just over $22,000. But getting that impressively low Passat base price requires that you opt for a manual transmission, which we suspect most buyers won't want. Add an automatic for $1,100, and the Passat's pricing advantage narrows to within a few hundred dollars of the Camry -- a figure that stays roughly the same as you progress through trim levels for both cars.
Although this means the Passat is cheaper than the Camry, we don't think it's cheap enough. The Camry offers more standard and optional features, more safety equipment, better reliability and better fuel economy -- all for only a few hundred dollars more than an equivalent Passat. In our minds, this makes the Camry the better value.
Autotrader's Advice
To us, this one is simple: The 2015 Toyota Camry is a much better buy than the 2015 Volkswagen Passat. It's more efficient, it has more equipment, and it's similarly priced. It also offers better reliability, better fuel economy and better safety features. Yes, the Camry may be the safe choice compared to the more unique Passat, but this comparison displays some of the reasons why so many drivers choose it every single year.
Find a Volkswagen Passat for sale