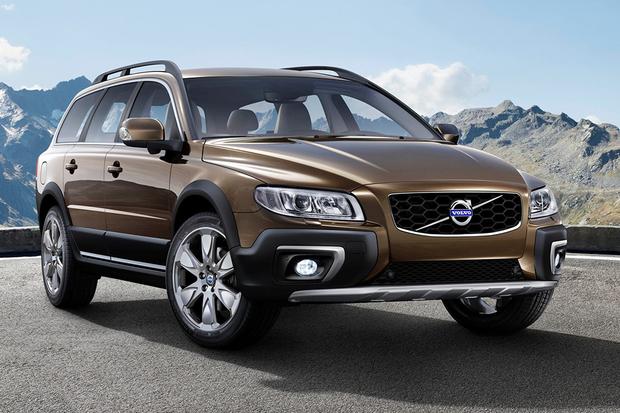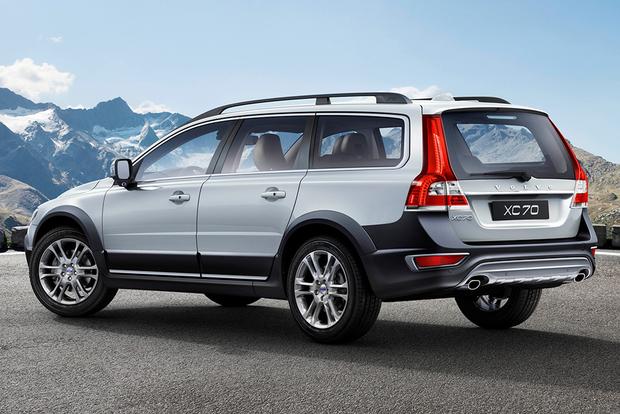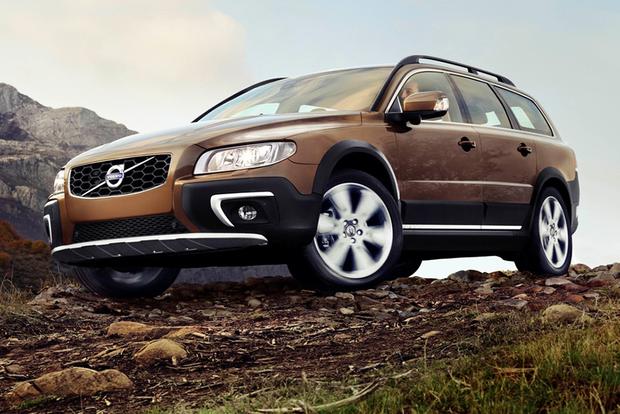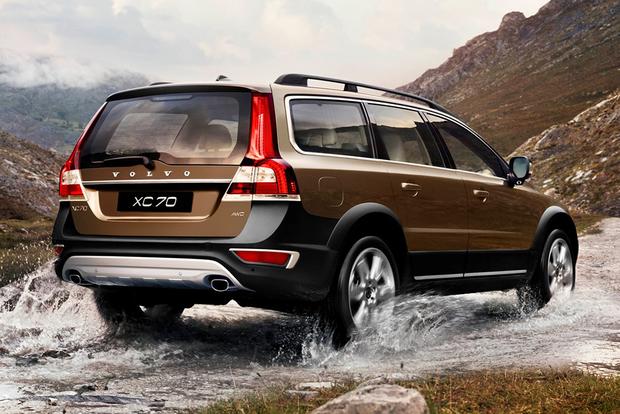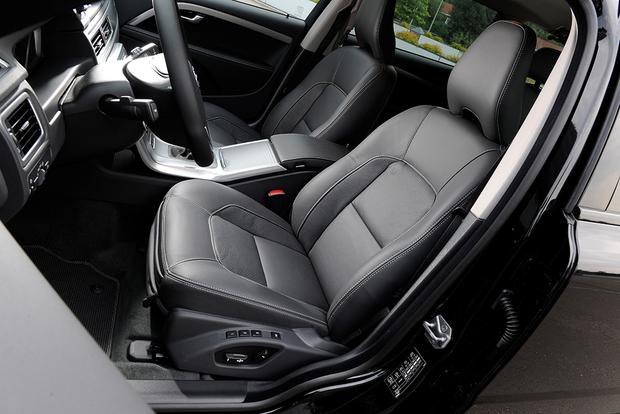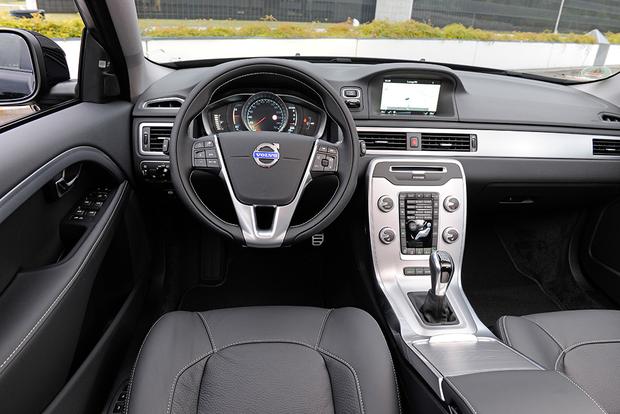 For those of us old enough to remember the '80s and '90s (that's most of us, right?), the 2015 Volvo XC70 is a time machine. It's a throwback to the days when Volvo wagons were the quintessential premium family vehicle. Doctors drove them on weekend trips, tenured professors nursed them along for decades and car-crazed kids always looked for the Turbo badge on the back. These days, there are countless premium family vehicles, almost all of which are SUVs of some sort. But there was something special about Volvo wagons back in the day. Our roads aren't quite the same without them.
Luckily, you can still buy a direct descendant of those lovable family haulers: the 2015 XC70. Notice that it's jacked up a bit, Subaru-Outback-style, so it's not a wagon in the classic sense. Fundamentally, however, the XC70 is not a crossover SUV; it's more like a V70 (Volvo's discontinued midsize wagon) on stilts, a modified station wagon that evokes the 850 and 740 with its distinctive breadbox of a back end. We like that the XC70 has some of that old Volvo magic, even though we know most people these days would rather have something else.
So should you buy an XC70 for old times' sake? We'd think twice about that, as both the fuel economy (for 6-cylinder models) and handling dynamics -- perhaps the two biggest reasons to buy a wagon instead of an SUV -- are lackluster. Nonetheless, we'll forgive the XC70's imperfections. Under the circumstances, we're just glad it's here.
What's New for 2015?
The base XC70 has a standard power passenger seat and a new turbocharged 4-cylinder engine that comes paired with an 8-speed automatic. Updated "2015.5" models also receive standard Sensus Connect telematics and Volvo On Call smartphone integration, plus a fresh 3-spoke steering wheel (among other equipment adjustments), while a Harman Kardon audio system replaces the old Dolby Pro Logic II system at the top of the range.
What We Like
Strong optional T6 engine; good fuel economy from base 4-cylinder engine; high-quality interior; serious cargo space
What We Don't
Mediocre 3.2-liter 6-cylinder engine; subpar fuel economy (except 4-cylinder models); ponderous handling for a car
How Much?
$36,990-$48,090
Fuel Economy
The XC70 T5 Drive-E model features an 8-speed automatic transmission and is powered by a 2.0-liter turbocharged 4-cylinder engine rated at 240 horsepower and 258 lb-ft of torque. Front-wheel drive is mandatory. The Environmental Protection Agency (EPA) estimates fuel economy at 24 miles per gallon in the city and 31 mpg on the highway.
The XC70 3.2 models are powered by a 3.2-liter inline 6-cylinder engine rated at 240 hp and 236 lb-ft of torque. All-wheel drive is mandatory here. According to the EPA, the XC70 3.2 should return just 18 mpg city/25 mpg hwy, which is disappointing.
The XC70 T6 models feature a turbocharged 3.0-liter inline 6-cylinder that pumps out 300 hp and 325 lb-ft of torque. All-wheel drive is again required, and fuel economy checks in at 17 mpg city/24 mpg hwy. Those are also disappointing numbers, but the T6's strong acceleration helps make up for it.
Both 6-cylinder XC70 models employ a 6-speed automatic transmission.
Standard Features & Options
The 2015 Volvo XC70 is divided into 4-cylinder (T5 Drive-E), 6-cylinder (3.2) and turbocharged 6-cylinder (T6) models. Each is offered in three main trim levels: base, Premier and Platinum.
Note that the following information applies to the updated 2015.5 XC70. The original 2015 XC70 had an additional Premier Plus trim level, and its equipment packages were slightly different.
Standard features on the base XC70 T5 Drive-E ($36,990), base XC70 3.2 ($38,490) and base XC70 T6 ($42,990) include front and rear skid plates for off-road protection, roof rails, dual-zone automatic climate control, 8-way power front seats with lumbar adjustment, driver memory settings, Sensus Connect telematics and online services (including mobile Wi-Fi), the On Call smartphone app with remote functionality, a 7-inch infotainment display screen and an 8-speaker audio system with iPod/USB and Bluetooth connectivity. The T6 also features 18-in alloy wheels and dual chrome exhaust tips.
The T5 Drive-E Premier ($40,440) and 3.2 Premier ($41,940) add standard niceties such as a sunroof, keyless entry/start, an adaptive thin-film-transistor driver-information display with three selectable themes, interior wood inlays, leather upholstery and a navigation system. Note that there is no T6 Premier model.
The T5 Drive-E Platinum ($44,840), 3.2 Platinum ($46,340) and T6 Platinum ($48,090) boast xenon headlights, the Proximity package (power lift gate, rearview camera and keyless entry/start), the Convenience package (integrated garage-door opener, power-folding rear head restraints and other items), the Technology package (see the safety section below) and a 12-speaker Harman Kardon audio system.
Options include some of the higher trims' standard features, plus dual integrated rear child booster seats. The Climate package adds heated windshield-washer nozzles, heated front seats, heated rear seats, a heated windshield, a heated leather steering wheel and what Volvo calls an Interior Air Quality System.
Behind XC70's 40/20/40-split rear seatback is 33.3 cu ft. of cargo space, while folding that seatback down opens up a healthy 72.1 cu ft.
Safety
The 2015 XC70 features standard stability control, 4-wheel anti-lock disc brakes, six airbags and a number of available safety technologies, which mostly come bundled in the Technology package, including adaptive cruise control, a collision-mitigation system with automatic braking, pedestrian and cyclist detection, a driver-drowsiness monitor, a lane-departure warning system and automatic high beams.
Behind the Wheel
The XC70's front seats are, like most Volvo thrones, exceptionally comfortable and supportive. After one road trip in an XC70, you'll also be a believer. We generally like the XC70's dashboard as well because of its high-quality materials, sleek "floating" center panel and familiar Volvo typeface.
To accommodate the belatedly added 7-in infotainment screen, however, Volvo installed a central hump on the dashboard that's similar to some older BMWs. The hump looks like an afterthought rather than a well-integrated design, but the display does increase the XC70's technological appeal, so there's an upside.
The XC70's back seat is adequate, providing adult-friendly room in all dimensions. The rear bench is lower than a typical crossover SUV's bench, however, so lanky rear passengers may find the thigh support to be lacking. Like the XC60 crossover, the XC70 offers optional 2-stage child booster seats in the rear outboard positions. Behind the XC70's handy 40/20/40-split rear seatback is 33.3 cu ft. of cargo space, while folding the seat down opens up 72.1 cu ft. -- slightly more on both counts than what the XC60 offers.
Under the hood, we're not big on the 3.2-liter engine, as it doesn't sound particularly refined and feels sluggish during acceleration. A much better option is provided by the XC70 T6, which moves like a muscle wagon with its turbocharged torque. As for the base 4-cylinder engine, it has enough punch for most circumstances. The fact that it gets 31 mpg hwy is also hard to argue with, and it has entry-level pricing.
On the road, the XC70 rides high for a car, but it still feels more planted and maneuverable than a typical crossover SUV. The operative word there is "feels" because the XC70 is deceptively unathletic. We haven't driven them back-to-back, but we suspect Volvo's sprightly XC60 crossover would win a handling competition. At least the XC70 is quiet and smooth at speed, and it's genuinely useful in light-duty off-road applications.
Other Cars to Consider
2015 Audi allroad -- Audi's go-anywhere wagon is quite similar to the XC70 in concept, but it's more athletic when taking corners. On the downside, it only offers a single engine.
2015 Subaru Outback -- The Outback's latest redesign is so large that it feels more like a crossover than a tall wagon. It can save you a lot of money, though, and it does just as well off-road but doesn't have the rich Volvo wagon heritage.
2015 Volkswagen Golf SportWagen -- Replacing the practical Jetta SportWagen, the "GSW" is an interesting lower-priced alternative if you don't plan to venture off-road. Try the torque-laden TDI diesel engine with its 40-plus mpg rating.
Used Volvo XC60 -- As noted above, the XC60 has some distinct advantages over the XC70, and a certified pre-owned example could save you a lot of money.
Autotrader's Advice
The XC70 is an intriguing car for the right buyer, but the 3.2-liter engine is a killjoy. We prefer the turbocharged 4-cylinder (for efficiency) or the T6 (for thrills).