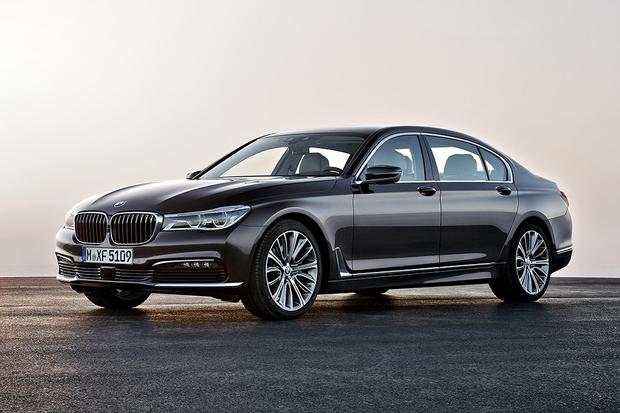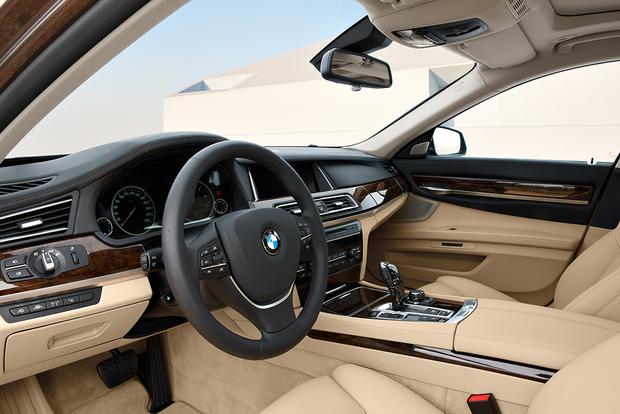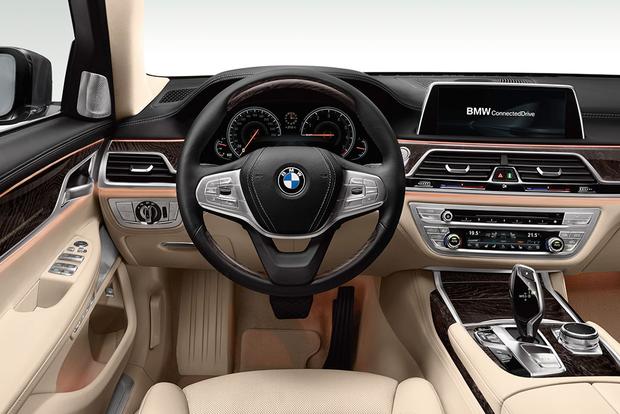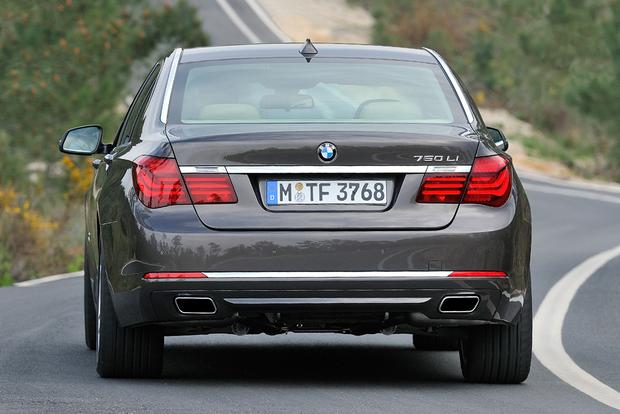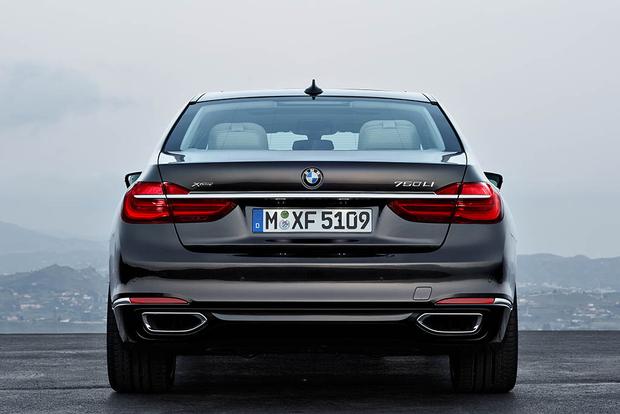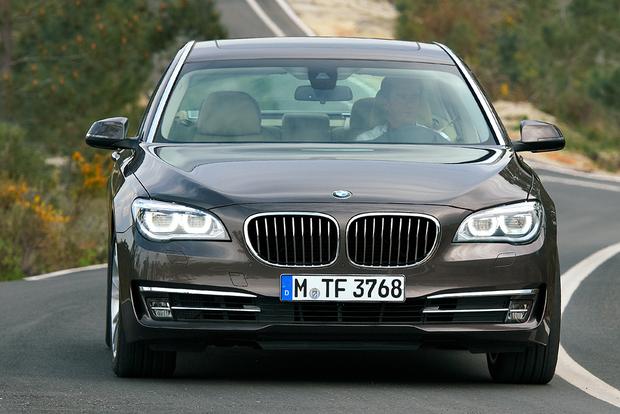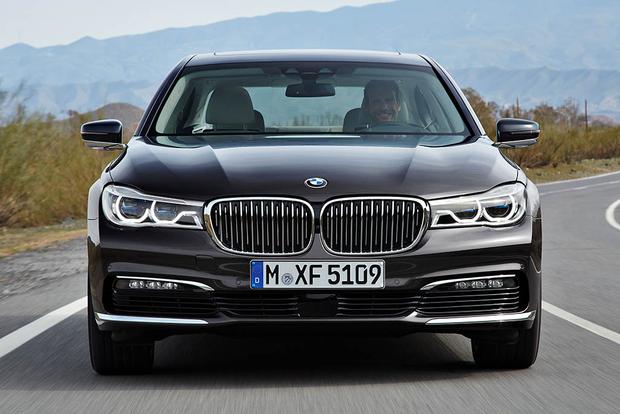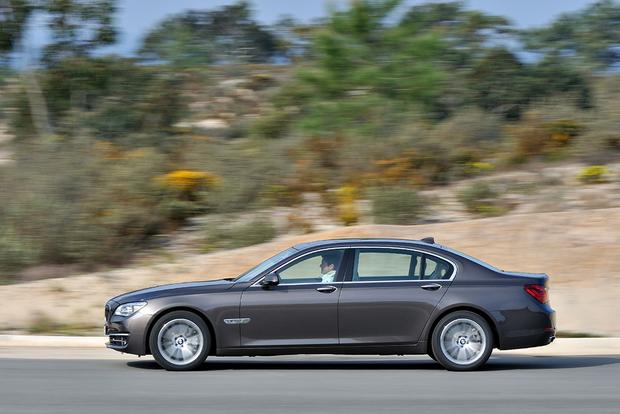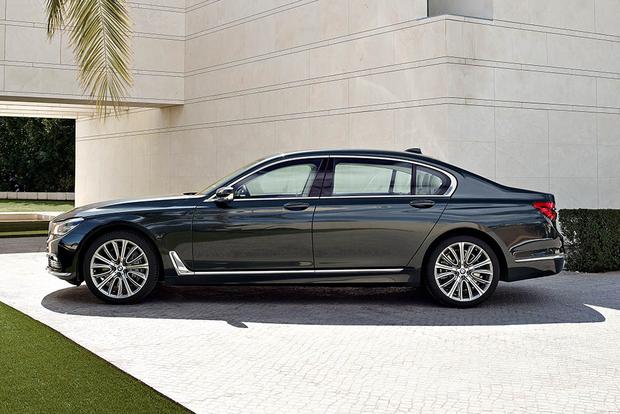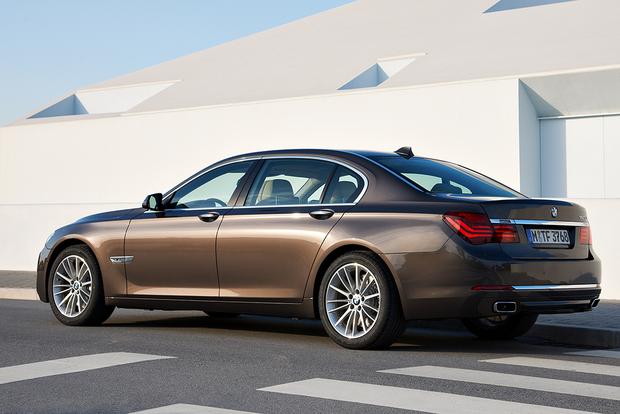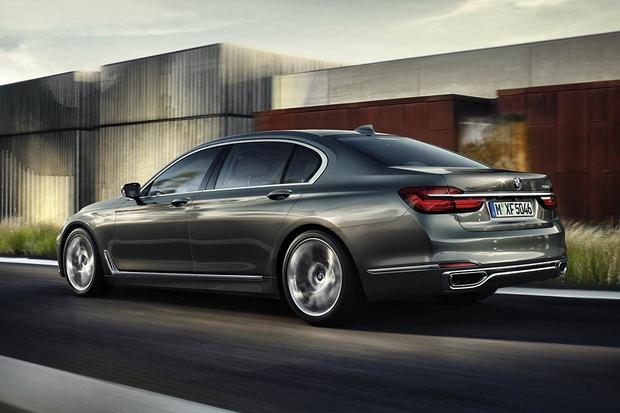 The luxurious BMW 7 Series has been redesigned for the 2016 model year with a lot of major changes, each intended to help the sedan stay competitive against strong, highly competent rivals from Mercedes-Benz, Audi, Jaguar and other high-end luxury automakers. What's new, and how does the latest 7 Series differ from the previous model? We've created a close comparison between the 2016 BMW 7 Series and its predecessor to show all the differences and similarities between these two high-end luxury sedans.
Exterior
Although BMW says the 7 Series has been fully redesigned for 2016, you'd be forgiven if you had to look twice to make sure. The all-new luxury sedan looks a lot like its predecessor, with major changes only in the details, such as the front and rear ends, wheel designs and the shape of various panels, such as the hood and the trunk. The new model also boasts a painted trim piece (usually finished in silver) running from behind the front wheels down either side of the sedan below the doors -- perhaps the most obvious visual distinction when looking at a new 7 Series rather than an old one.
Interior
Much like the outside, the interior of the latest 7 Series boasts only subtle updates compared to last year's model. The most obvious change is the center display screen, which now stands up from the dashboard rather than being integrated into it, like the outgoing model's unit. Other than that, changes are subtle, but noticeable if you're a 7 Series fan. Specifically, there's a new steering wheel, a revised center control stack, a new gauge cluster and updated materials, all of which combine to make the latest 7 Series feel like an improved, but not necessarily overhauled, vehicle.
Mechanicals
For now, the 2016 7 Series lineup offers only two models: the 740i sedan and the 750i xDrive. The rear-wheel-drive-only 740i offers a 320-horsepower 3.0-liter turbocharged 6-cylinder engine, while the all-wheel-drive 750i xDrive boasts a 445-hp 4.4-liter turbocharged V8. Both cars come standard with an automatic transmission.
It's a different story with the outgoing model, as it was offered with two additional powertrains, which may eventually make their way back to the new model. Those additional powertrains were a 255-hp turbodiesel 6-cylinder in the 740Ld and a brawny 535-hp turbocharged V12 in the upscale 760. Otherwise, the outgoing 740 and 750 offered the same engine choices as the new model, though the 740 has earned a 5-hp bump for 2016.
Features & Technology
Although we thought the outgoing 7 Series offered virtually everything luxury car buyers could've possibly wanted, the new one has managed to improve things. Some changes aren't especially obvious, such as a new 2-axle air suspension system replacing last year's rear-only air suspension, a new wireless charging pad and carbon fiber construction allowing the sedan to save weight.
Some changes are more impressive, and they prove BMW still has some exciting tricks up its sleeve. One is the car's autonomous steering system, which can now take over for the driver and steer for 15 seconds, regardless of whether you're on a curvy back road or a busy highway. Then, there's the gesture-control system, which uses a 3D sensor to read your gestures to operate a variety of the car's features, from turning the volume up or down to changing the stereo track. While we thought the outgoing 7 Series would be hard to improve upon from a technological perspective, BMW has managed to do it.
Driving Experience
If you've been following along so far, you've probably realized the latest 7 Series offers small but noticeable improvements in about every respect, from styling to interior design and technology. It's the same story in terms of driving experience.
You'll find the latest 7 Series touts a lot of small improvements over its predecessor when you spend time behind the wheel. It feels nimbler, for instance, likely a function of improved suspension and reduced weight. Acceleration also seems a touch faster. Ride comfort is better, which is undoubtedly derived from the sedan's improved air suspension system. Passenger room is also more generous, while the gesture-control system and wireless charging pad make the interior feel more high-tech.
Still, there are many similarities between the driving experience in the outgoing 7 Series and the new model, so don't spend big money for a 2016 model if you're interested in major changes.
Safety
The 7 Series hasn't been crash-tested by the federal government's National Highway Traffic Safety Administration or the nonprofit Insurance Institute for Highway Safety, but we have no doubt the luxury sedan would return excellent results in any test, as BMW's other models have all scored well, and the 7 Series offers more heft and safety features.
Speaking of safety features, there's no shortage of them in either the new or old 7 Series. Standard equipment in both models includes side-curtain airbags, several parking cameras, forward-collision alert with automatic braking, park assist and lane-departure warning. Once again, the new 7 Series offers a few additional advancements, including the semiautonomous driving feature and an optional automated parallel parking system.
Conclusions
The 2016 BMW 7 Series is an impressive sedan with an impressive interior, an excellent driving experience, high-end technology and muscular powertrains, just as the 2015 BMW 7 Series. Whether you should buy a brand-new model or a certified pre-owned version of last year's 7 Series depends on how much you want the latest version's features and how high your budget goes.