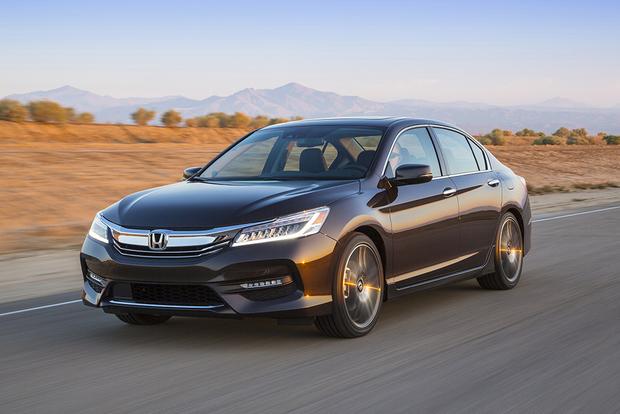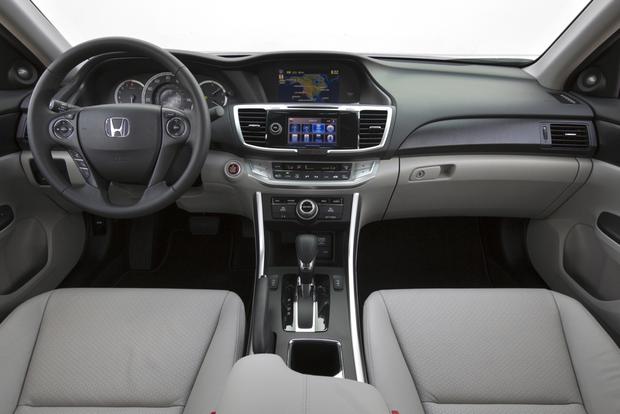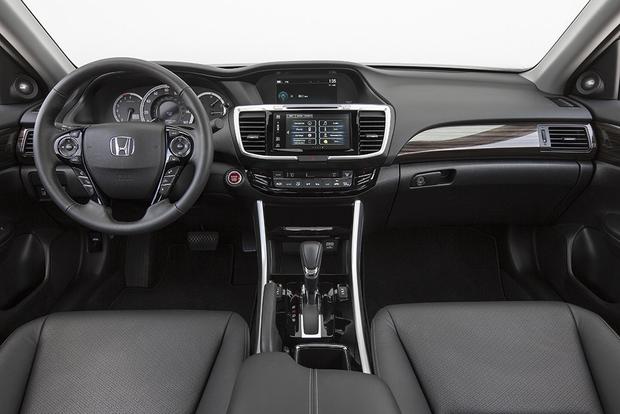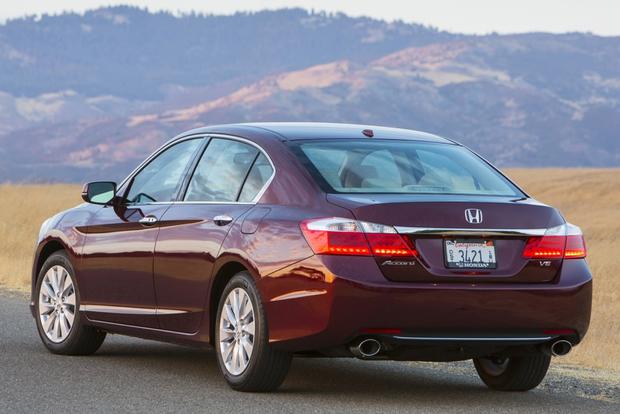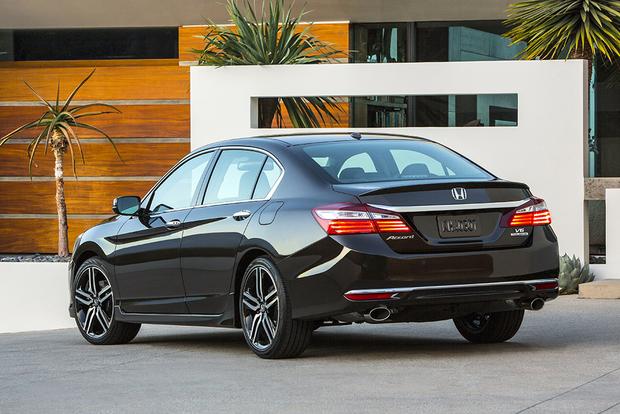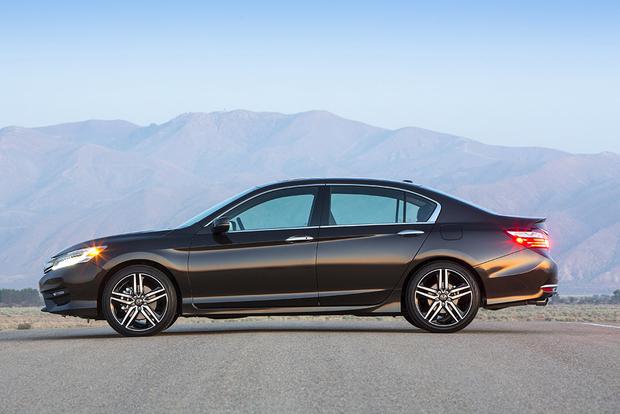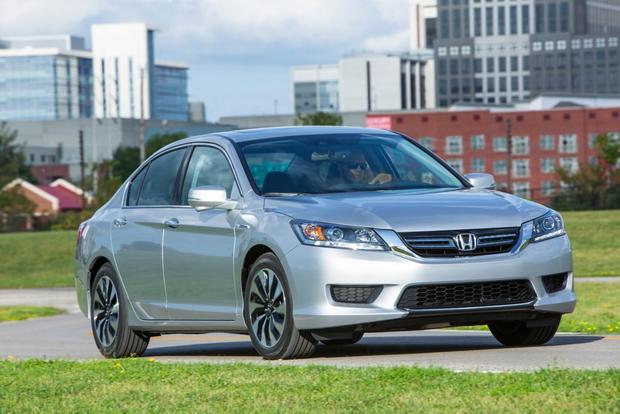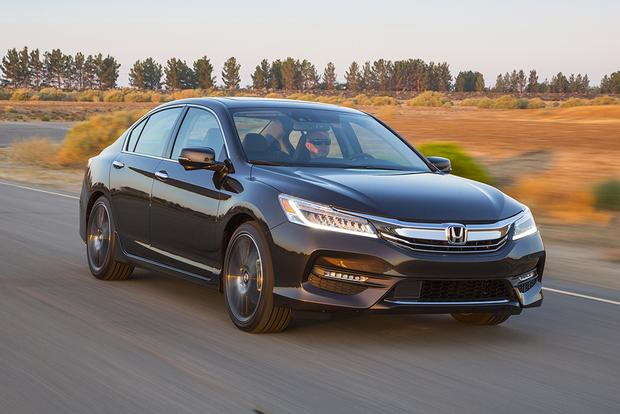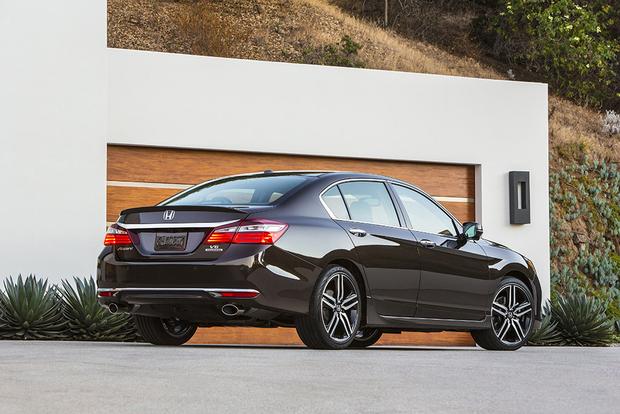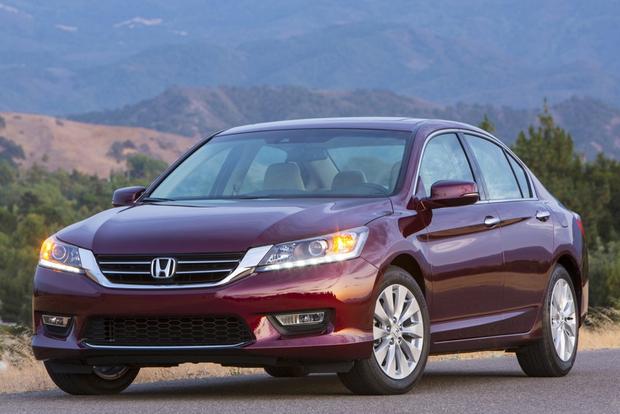 If you're looking for a new midsize sedan, you probably have the popular Honda Accord on your shopping list. But which one do you pick? In one corner, there's the outgoing 2015 model, which may be available with some great deals. On the other side, there's the new 2016 Honda Accord, which has been refreshed with some substantial changes over last year's model. We're taking a look at all the key differences between the outgoing Accord and the new model to help you decide which one is right for you.
Exterior
It's important to understand that the new Accord isn't a full redesign of the old model, but rather merely a mid-cycle refresh designed to boost sales before the next big redesign in a few years. With that said, Honda made some noticeable changes to both the Accord sedan and the sporty coupe. The most obvious change is up front, where the grille, headlights and bumper have been tweaked to give the car a bolder look. Changes to the rear don't quite go as far, but they're noticeable if you park the two cars next to each other. That's especially true for the coupe, which now offers a bolder look in back. Finally, the 2016 Accord boasts new wheel designs and a few new colors.
Interior
Despite relatively substantial changes on the outside, the 2015 Accord's interior carries over largely unchanged to the 2016 model. There are a few minor revisions -- mostly a few small trim pieces here and there -- but otherwise the 2016 Accord boasts an identical cabin to its predecessor.
Mechanicals
Like the interior, the engines are unchanged between the 2015 Accord and the revised 2016 model. Base models still use a 2.4-liter 4-cylinder that makes 185 horsepower, while Sport versions see that figure increase to 189 hp. Optional for drivers who want more power is a 278-hp 3.5-liter V6. And transmissions carry over, too, with 6-speed manuals, 6-speed automatics, and CVTs available depending on the trim level and engine you choose.
However, there are a few other small changes under the skin. Most notably, all Accord models offer improved rigidity, while up-level versions (EX and above) also tout revised suspension that's designed to improve driving dynamics. In addition, Sport and Touring models offer larger brakes. Small changes designed to increase aerodynamics and reduce friction have resulted in very slight fuel economy boosts for a few Accord models.
Features & Technology
Aside from changes to the exterior styling, the biggest differences between the 2015 Accord and the 2016 model relate to equipment and gadgets. For example, Accord EX models now include Apple Car Play and Android Audio technology. The Accord EX also now offers remote starting as standard equipment. And Touring models add LED headlights, heated rear seats, automatic high beams, front and rear parking sensors and automatic wipers.
Another addition is the new Honda Sensing package, which groups together several desirable safety options previously only available on higher trim levels. The package includes adaptive cruise control, lane-departure warning, automatic pre-collision braking and lane-keep assist.
Driving Experience
Despite changes to body rigidity, larger brakes in upscale models and suspension enhancements, we don't find that the 2016 Accord drives much differently than its 2015 counterpart.
But that's hardly a complaint: We love the 2015 Accord, and we think it's already one of the most pleasurable cars to drive in the midsize sedan (or midsize coupe) segment. While we're sure Honda carried out the tweaks described above, we're just as sure that most drivers won't notice them. But that's classic Honda, tweaking vehicles to perfection even when nothing is wrong. That kind of attention to detail is one of the major reasons why the Accord has been a top seller for more than two decades.
Safety
Given the fact that the 2016 Accord boasts no structural changes compared to the 2015 model, we don't expect any updates to its already perfect 5-star overall National Highway Traffic Safety Administration (NHTSA) crash-test scores. However, the updated model will almost certainly improve its Insurance Institute for Highway Safety (IIHS) Top Safety Pick score to Top Safety Pick+ with the addition of available forward-collision braking.
More important than crash-test scores, however, is the new safety technology offered by the 2016 Accord. The new Honda Sensing package brings many new features to the sedan's lineup, including automatic pre-collision braking, lane-keep assist, lane-departure warning and adaptive cruise control. Touring models also add brighter, longer-lasting LED headlights. These changes are very important for drivers especially interested in safety features.
Conclusions
The 2016 Honda Accord doesn't offer a major change over its predecessor -- but then, it didn't need to. Instead, it takes up in areas where the old model was only slight deficient, adding useful technology such as Apple Car Play and Android Auto, new safety features and styling tweaks that help modernize the sedan just a little. We like the new Accord a lot, but if you don't want the new technology and you don't care about the styling, you may want to consider a leftover 2015 model or a certified pre-owned version. Either way, we suspect you won't regret your decision.