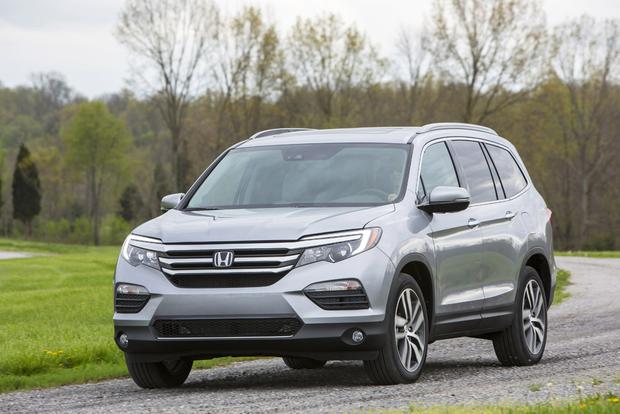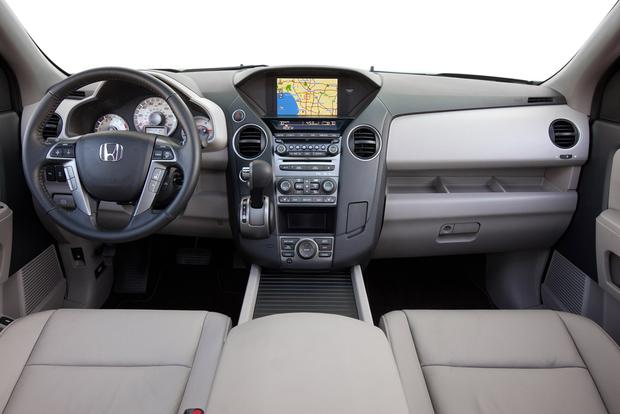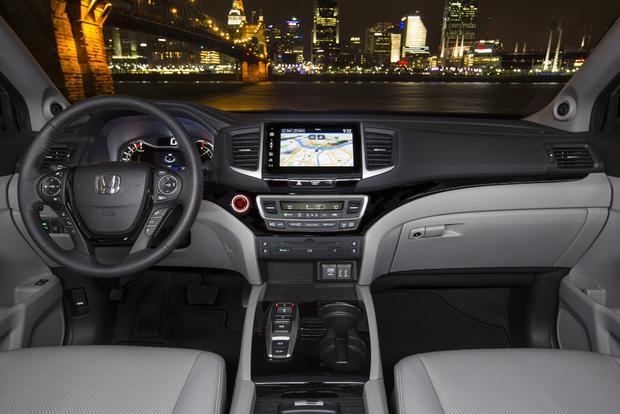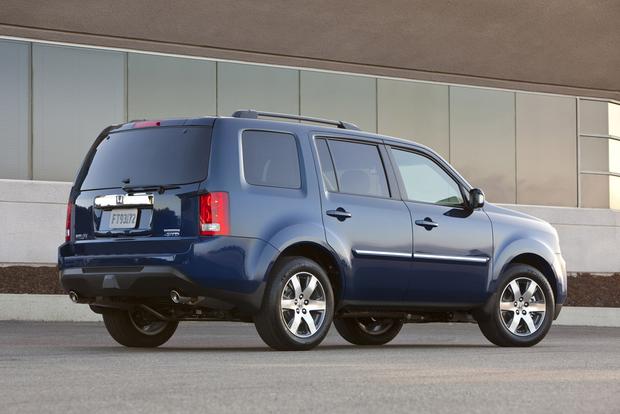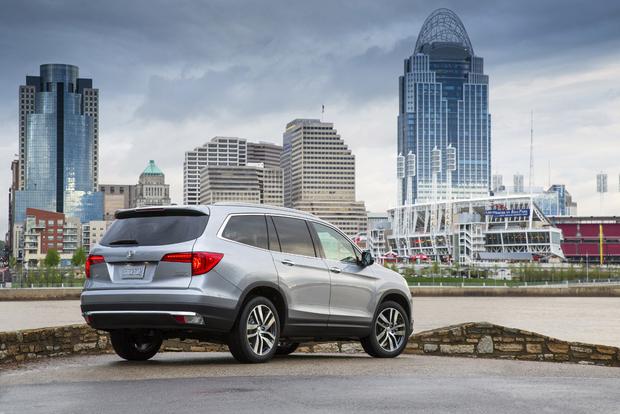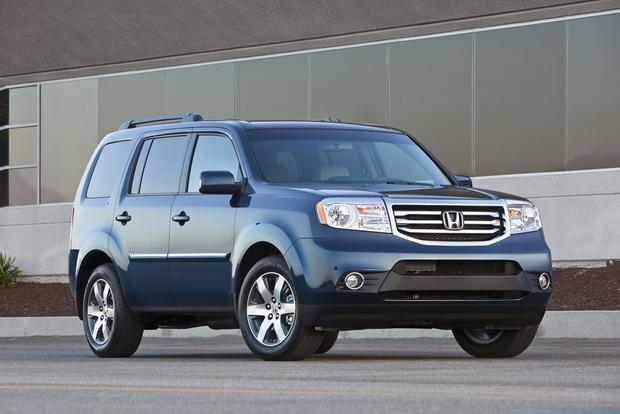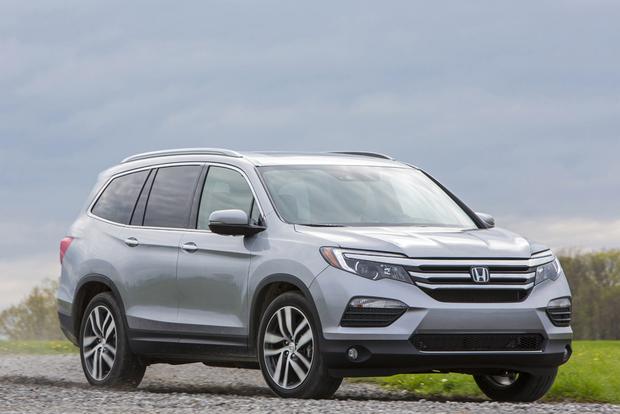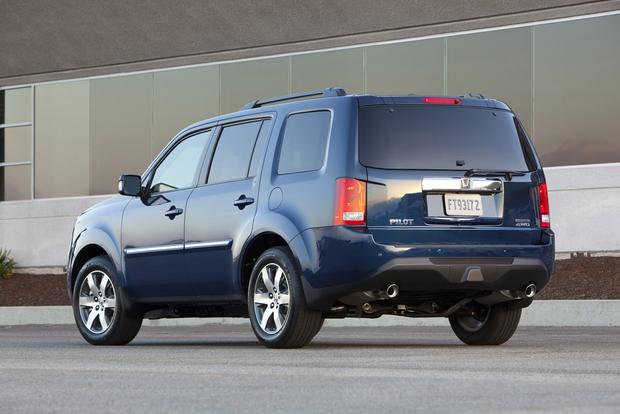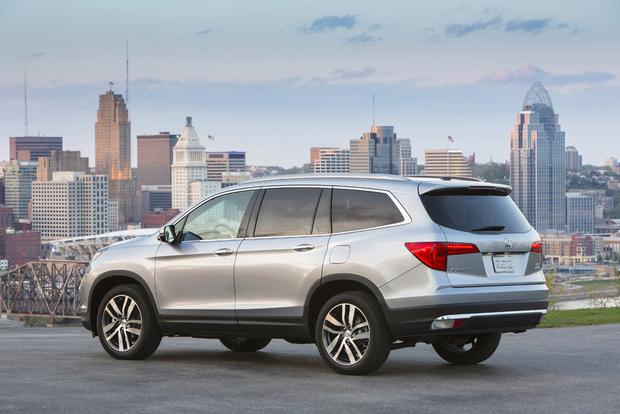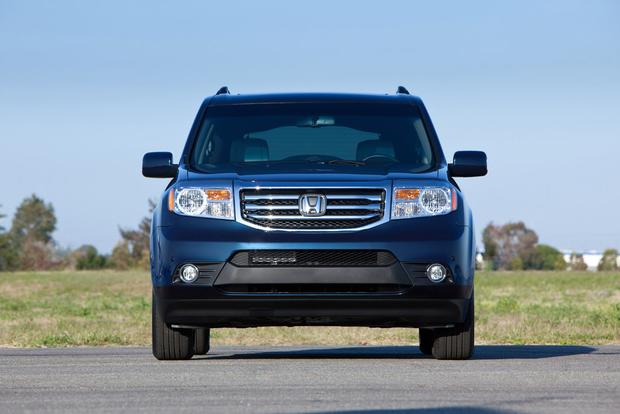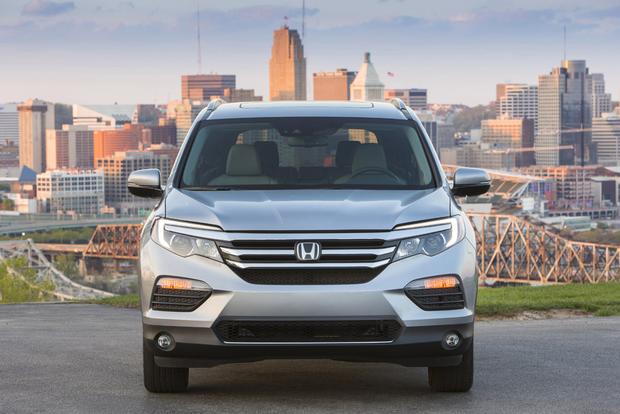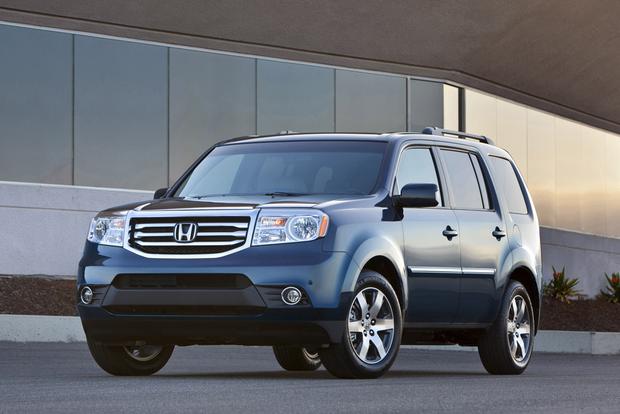 If you're in the market for a family-friendly 3-row SUV, we have no doubt that the highly popular Honda Pilot is on your shopping list. But the Pilot has recently undergone a full redesign for the 2016 model year, boasting some major differences over the outgoing model. So what exactly separates the 2016 Honda Pilot from the 2015 version? To help you understand whether it's better to consider an outgoing 2015 Pilot or a brand-new 2016 model, we've created a close-comparison test that addresses their key differences -- and their similarities.
Exterior
In terms of exterior styling, we suspect that nobody will mistake the outgoing Honda Pilot for the new model. In a world full of automotive refreshes and design evolutions, this is nothing like that: The 2016 Pilot is a complete, clean-sheet redesign that boasts a totally new look compared to the design it replaces. We happen to prefer the more modern look of the new model, though we're aware that some drivers might find the outgoing Pilot's more brawny appearance to be more attractive.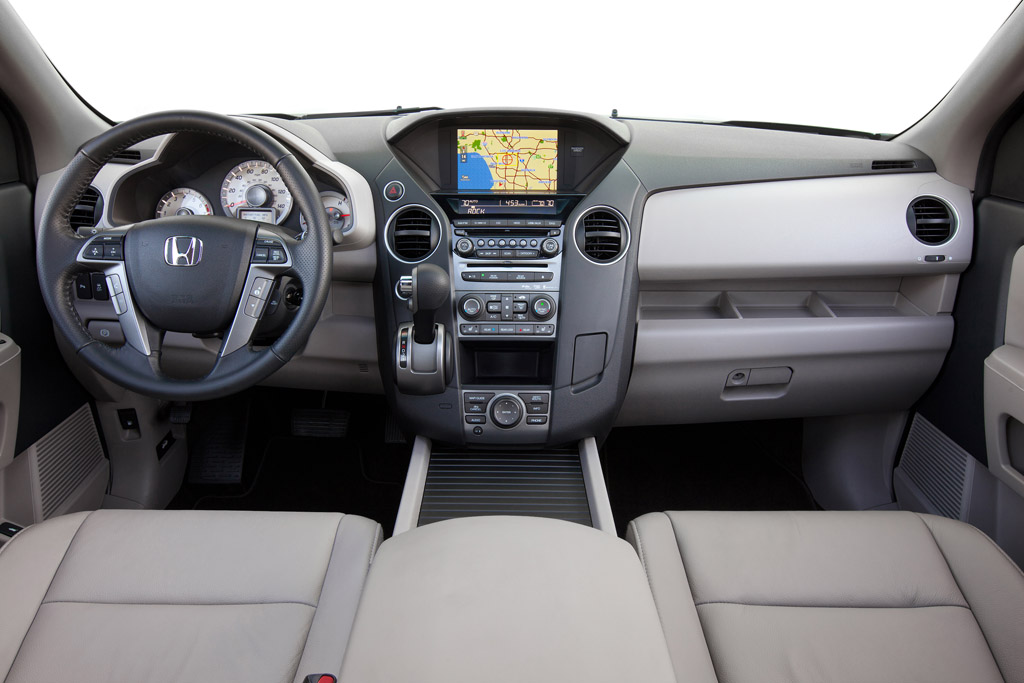 Interior
Inside, the 2016 Pilot and the outgoing 2015 model are also night-and-day different. To us, last year's Pilot seemed almost cartoonish, with circular air vents and a huge, rounded center control stack in the middle of the cabin -- and that's saying nothing of the oddly shaped binnacle that housed the infotainment screen. It's the exact opposite in the new Pilot, which feels more serious, more grown-up and more traditional than its predecessor. While your preference here will largely depend on your tastes, the 2016 Pilot certainly boasts at least two objective benefits over last year's model: more interior room and higher-quality materials, some of which look like they belong to the automaker's upscale Acura brand.
Mechanicals
Although both the 2016 Honda Pilot and last year's model come standard with a 3.5-liter V6, there are some major changes here, too. For one thing, the new Pilot offers more power (280 horses, up from 250) and more torque (262 lb-ft versus last year's 253) than the model it replaces. But it also boasts two new transmission choices, which are designed to improve fuel economy and enhance acceleration.
While all 2015 Pilot models used an aging 5-speed automatic, the 2016 version gives drivers the choice between a standard 6-speed and an optional 9-speed. The result is a rise in fuel economy from a maximum of 18 miles per gallon in the city and 24 mpg on the highway last year to 19 mpg city/27 mpg hwy with the new 6-speed or 20 mpg city/27 mpg hwy with the 9-speed. That means the latest Pilot is both more powerful and more efficient than the model it replaces.
Features & Technology
Because Honda waited so long to redesign the Pilot, we found the outgoing SUV to be largely devoid of a wide range of important features. Fortunately, they're all present in the new one.
For instance, while the old Pilot didn't offer forward-collision warning or automatic braking, both of those technologies are available in the 2016 model. The same goes for Honda's excellent LaneWatch blind spot camera and rear cross-traffic alert. And it isn't just safety features the 2016 model holds over its predecessor: Other new items include a panoramic sunroof, a heated steering wheel, keyless access with a push-button starter and ventilated seats. The infotainment system is also dramatically improved with new features and enhanced app capability.
In other words: If you're a technophile, you'll feel a lot more at home in the 2016 Pilot than in the surprisingly outdated 2015 model.
Driving Experience
The new Pilot is a lot better to drive than the outgoing model, too. While the old Pilot felt heavy in corners, with vague steering and a mediocre transmission, the new model seems a lot more athletic by comparison, offering more direct steering, a more responsive transmission and improved suspension for better cornering capabilities.
With that said, we suspect most drivers will want to know more about comfort and convenience than cornering or acceleration, as this is a 3-row family SUV, after all. In that sense, the new Pilot feels a lot like the old one, with a compliant, cushy suspension, a roomy interior and easy interior access, whether you're lifting a child into a car seat or a heavy item into the cargo area. So while the new Pilot offers an improved driving experience over the old one, we suspect most drivers will appreciate the high level of comfort and convenience in both crossovers.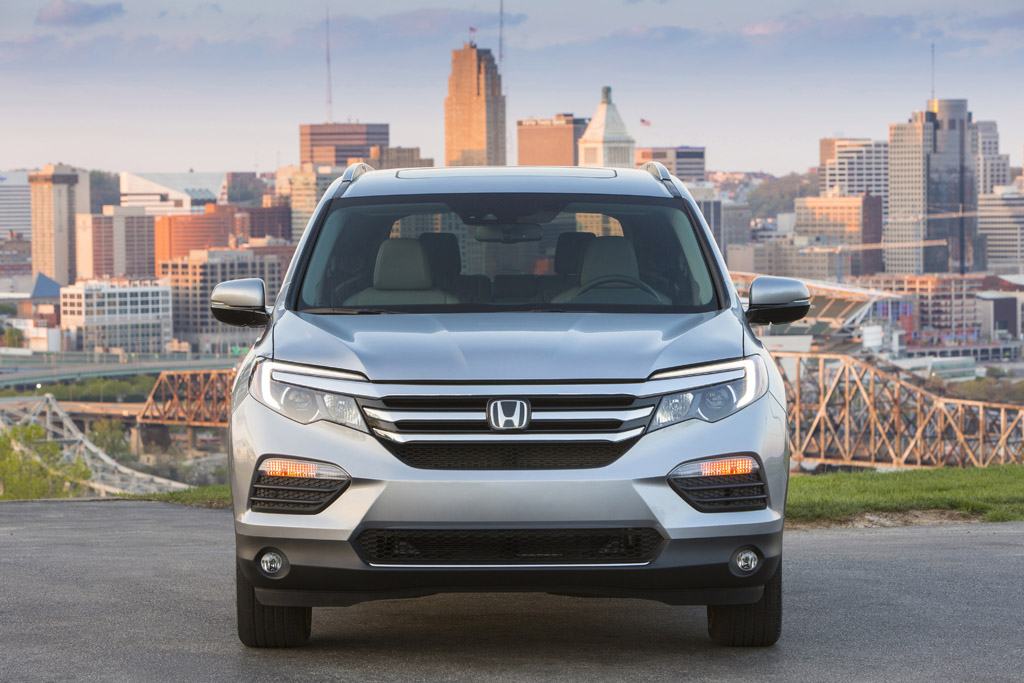 Safety
In National Highway Traffic Safety Administration crash testing, the outgoing Pilot earned a mediocre four stars out of a possible five. Although the 2016 Pilot has not yet been tested, we're hoping for a perfect 5-star score -- like most other Honda models. In testing carried out by the nonprofit Insurance Institute for Highway Safety, the outgoing Pilot also received only mediocre scores, while the 2016 model earned the firm's highest designation of Top Safety Pick+.
As for safety equipment, the latest Pilot has some serious advantages over the outgoing model. Oh, sure, last year's Pilot offered everything you might need, including side-curtain airbags, a standard backup camera and available parking sensors. But the new Pilot has a wide range of additional items you'll probably want, from lane-departure warning to rear cross-traffic alert, forward-collision alert and even an automatic braking function. Simply put, the new Pilot is head and shoulders above the old one when it comes to safety.
Conclusions
The 2016 Honda Pilot is better than its predecessor in every single way: It's more powerful and it gets better gas mileage; there's more interior room and nicer cabin materials; there's improved crashworthiness and more safety features; and the latest Pilot touts a lot more technology. Given all the 2016 Pilot's advantages, we'd have a tough time picking a 2015 model unless the discount was very substantial -- and if we weren't interested in all of the new Pilot's many benefits.