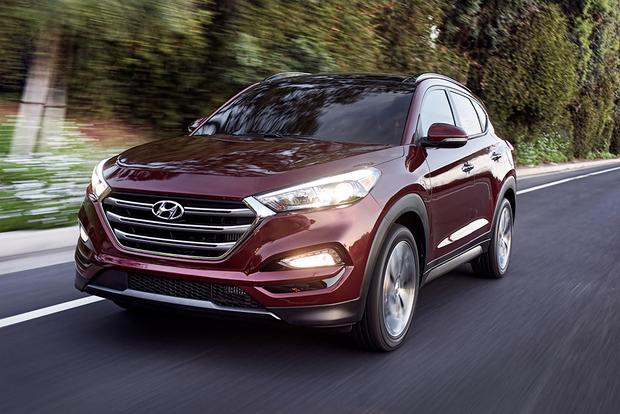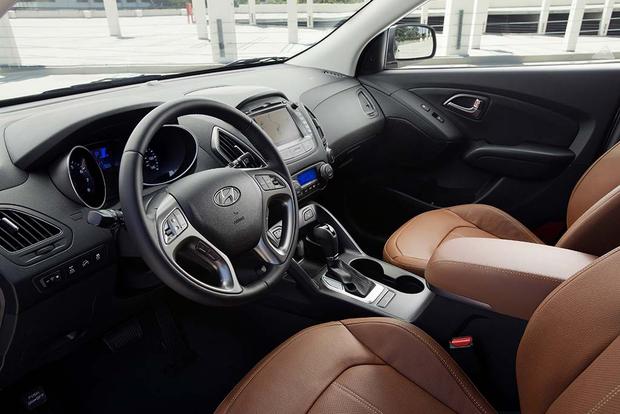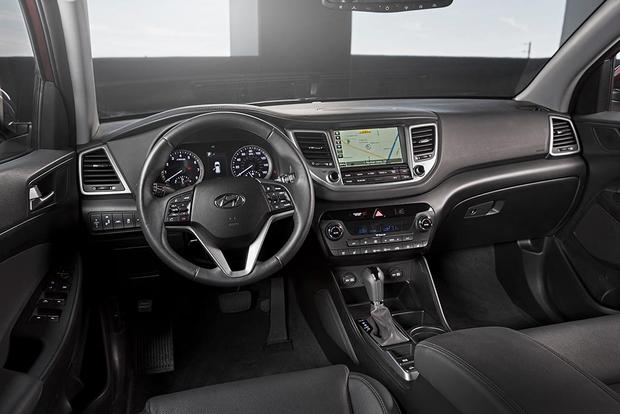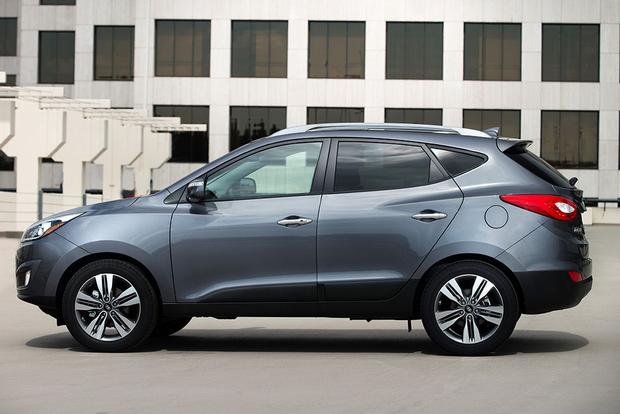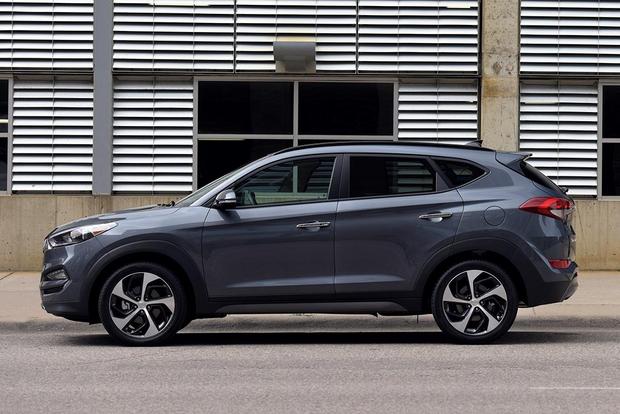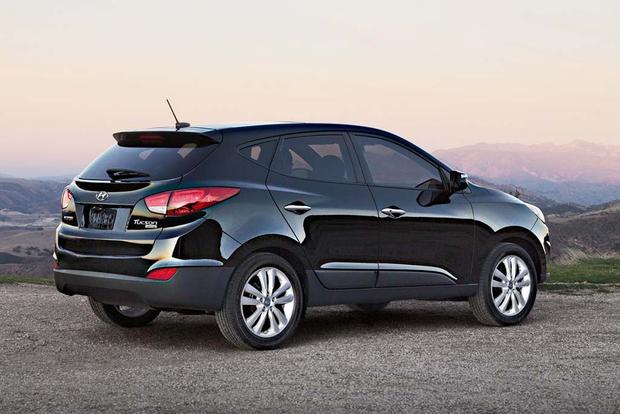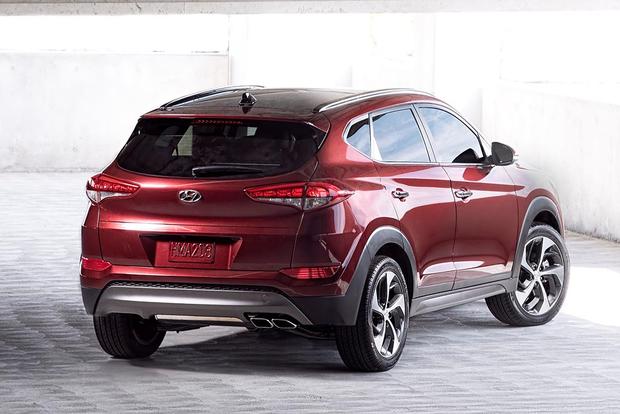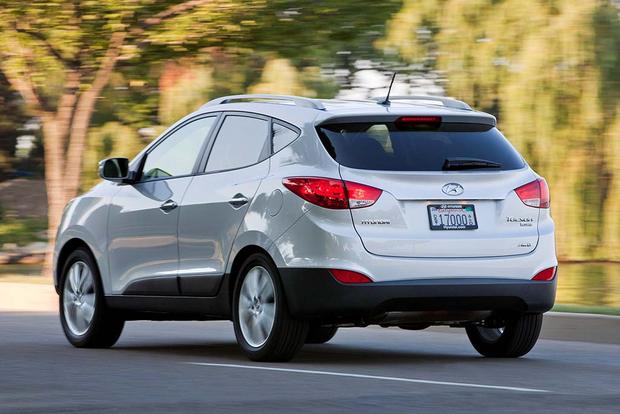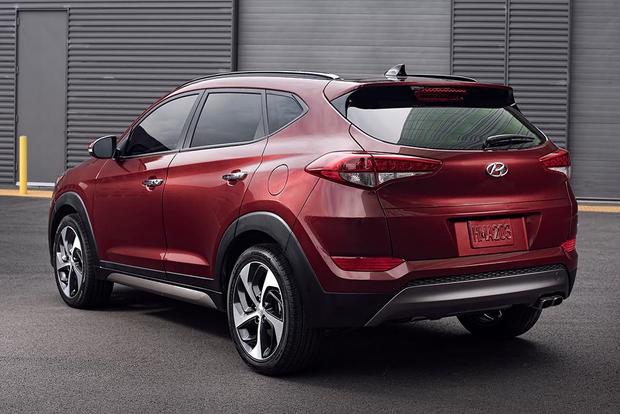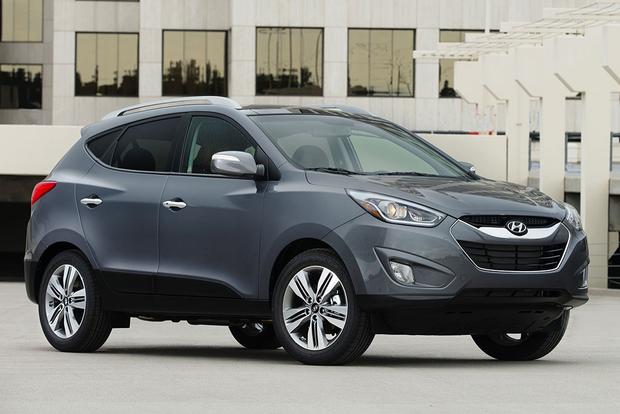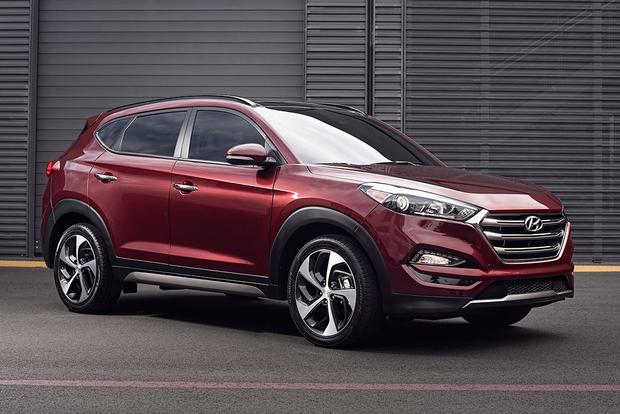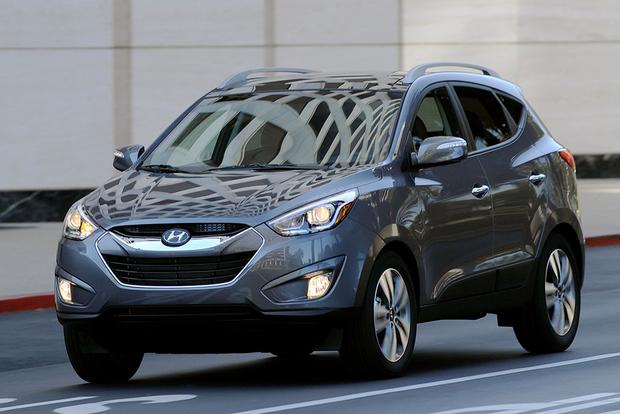 For the first time since the 2010 model year, the Hyundai Tucson has earned a full redesign, and it's a ground-up revision with new styling, new technology, new powertrains and some new features. How much has the Tucson changed, and is it worth spending extra money on an all-new model, or should you save your cash and buy a used or certified pre-owned version of the outgoing Tucson? Those are good questions, so we've created a detailed comparison between the all-new 2016 Hyundai Tucson and the outgoing 2015 model to help answer them.
Exterior
On the outside, the Tucson has undergone a major revision for the latest model year that's so thorough we suspect nobody will have trouble telling the new model apart from the old one. There's a new front end, a new rear end, new wheel designs, new colors and even a different profile, which looks more grown up than last year's rounded design. In short, the latest Tucson looks nothing like its predecessor, so if you spend the extra money for a new model, you don't need to worry. Nobody will mistake it for the old version.
Interior
It's the same story on the inside. Although we didn't dislike the outgoing Tucson's cabin, the new model's interior is a huge step up. It boasts a new steering wheel, new gauges, a new center control stack, revised air vents and improved materials, giving it a more grown-up look, much like the latest Tucson's exterior styling. The new Tucson also adds interior room in front, in back and in the cargo area, though the crossover remains a compact crossover, rather than a midsize model, like Hyundai's larger Santa Fe and Santa Fe Sport.
Mechanicals
Under the hood, the 2016 Tucson still offers two engine options, just like last year's model, but one engine is all-new, while the base engine remains unchanged.
The base engine is a 164-horsepower 2.0-liter 4-cylinder, whose only update is slightly better gas mileage. It boasted up to 23 miles per gallon in the city and 29 mpg on the highway in the outgoing model, while it returns 23 mpg city/31 mpg hwy in the latest version. Otherwise, the engine is unchanged, right down to the standard 6-speed automatic transmission.
In outgoing Tucson models, the optional engine was a 182-hp 2.4-liter 4-cylinder returning up to 21 mpg city/28 mpg hwy. For 2016, the engine has been replaced with a 175-hp 1.6-liter turbocharged 4-cylinder, which returns up to 26 mpg city/33 mpg hwy in Eco guise or 25 mpg city/30 mpg hwy in Sport and Limited trims. The transmission is also updated from a 6-speed automatic to a new 7-speed dual-clutch automatic, which touts improved responsiveness, increased efficiency and enhanced acceleration.
Features & Technology
One of the biggest changes to the 2016 Tucson relates to features and technology. In fact, in comparison to the all-new 2016 model, the outgoing Tucson feels like a dinosaur.
For example, while the most advanced safety features in the outgoing model were a backup camera and side-curtain airbags, the latest Tucson boasts available blind spot monitoring, rear cross-traffic alert, lane-departure warning and forward-collision warning with automatic braking.
It isn't just safety features where the new model has made serious strides. The 2016 Hyundai Tucson also boasts a wide array of other newly available features, including LED headlights, an 8-inch touch screen with an updated infotainment system, heated rear seats, adaptive headlights, ventilated front seats and a full-color gauge cluster. Simply put, the 2016 Tucson is a huge step up over the last one, if features and gadgets are a priority.
Driving Experience
On the road, the Tucson is certainly more refined and comfortable than the outgoing model, with improved suspension and a quieter cabin. We're a little dismayed the crossover's standard engine remains its 2.0-liter 4-cylinder, which feels rough, unrefined and, above all else, slow. We'd skip it and upgrade to the larger powerplant, regardless of whether you're buying a 2015 or a 2016 Tucson.
In the 2016 Tucson, however, the larger powertrain makes a greater leap forward. While we liked the outgoing 2.4-liter engine, we love the new 1.6-liter turbo for its refinement, its butter-smooth transmission, its quicker acceleration and its excellent fuel economy. Overall, this powertrain is one of the best engines in any compact crossover on the market today.
Safety
Although the 2016 Tucson has not yet been crash-tested by the National Highway Traffic Safety Administration, we hope it improves upon the 2015 model's good but not perfect overall score of four stars. The latest Tucson has been tested by the nonprofit Insurance Institute for Highway Safety, who gave it a coveted Top Safety Pick+ designation. That's a big improvement over last year's model, whose Poor score in the firm's front small-overlap test prevented it from receiving a Top Safety Pick designation.
It's the same story when it comes to safety features and equipment. While the old Tucson wasn't lacking anything especially important (it offered standard side airbags and an optional backup camera), the new one has it all, including a standard backup camera combined with a wide range of safety options, like forward-collision alert with automatic braking, lane-departure warning, blind spot monitoring, rear cross-traffic alert and adaptive headlights. Whether you're interested in crashworthiness or safety features, the new Tucson is a step up over last year's model.
Conclusions
For 2016, the Hyundai Tucson has undergone an unusually thorough redesign. It offers modern styling compared to its predecessor both inside and out, and the latest Tucson touts more features, better fuel economy, stronger crash-test scores, more safety equipment and an improved driving experience. If you're in the market for a compact crossover, we strongly believe the Tucson deserves a spot on your shopping list, and if you're in the market for a Tucson, we highly recommend the new model over the outgoing version.