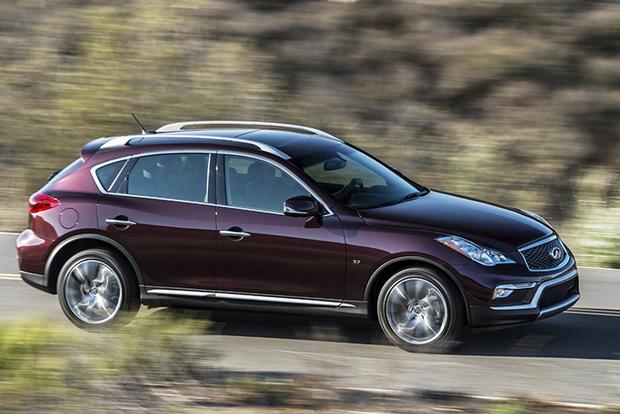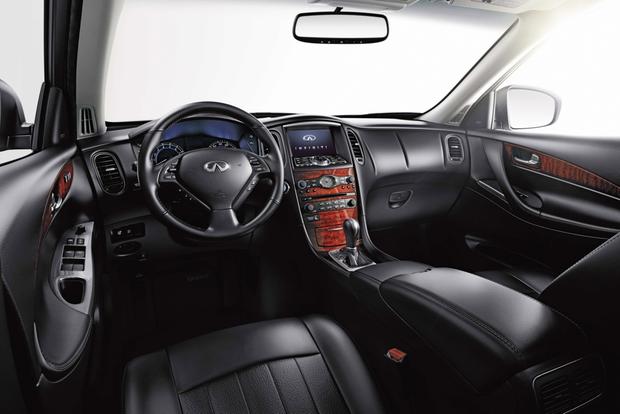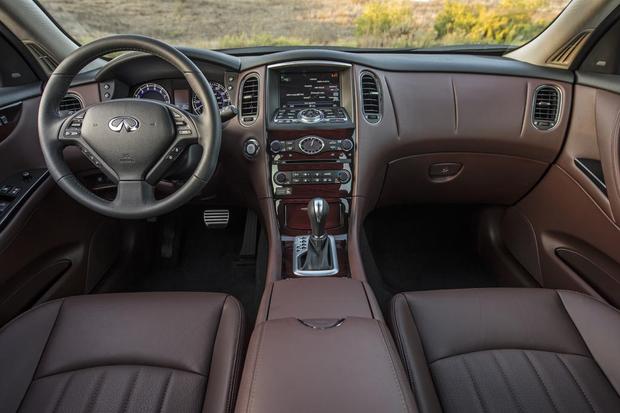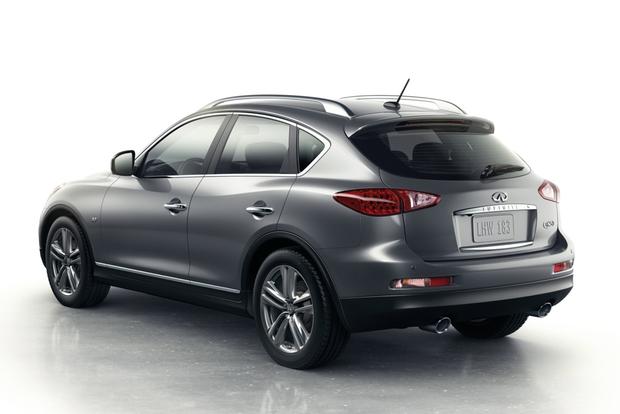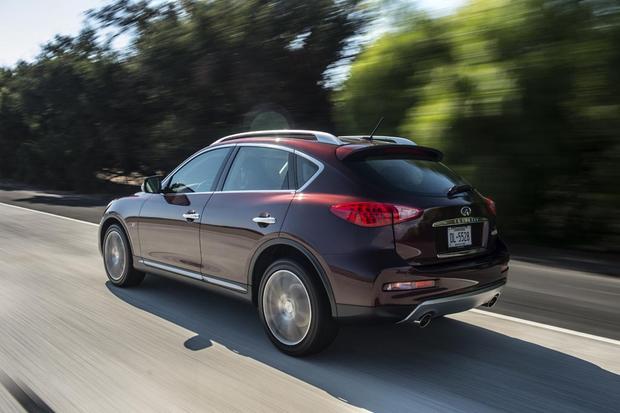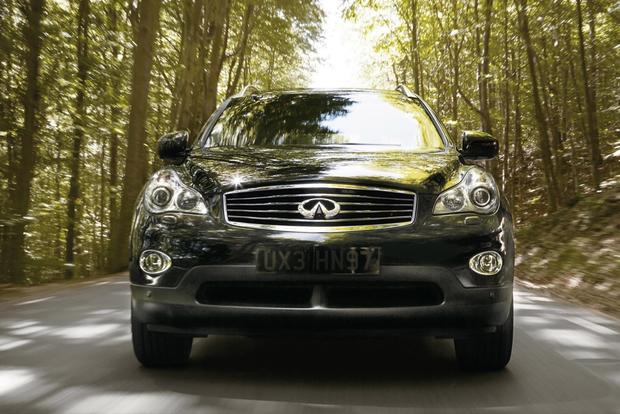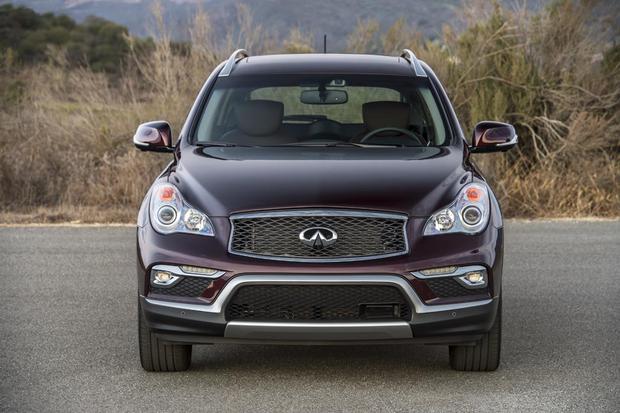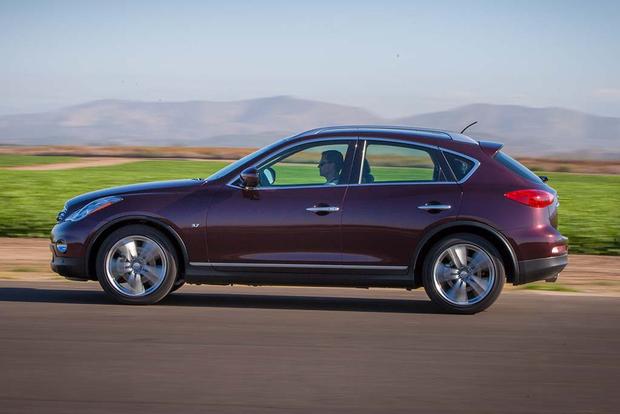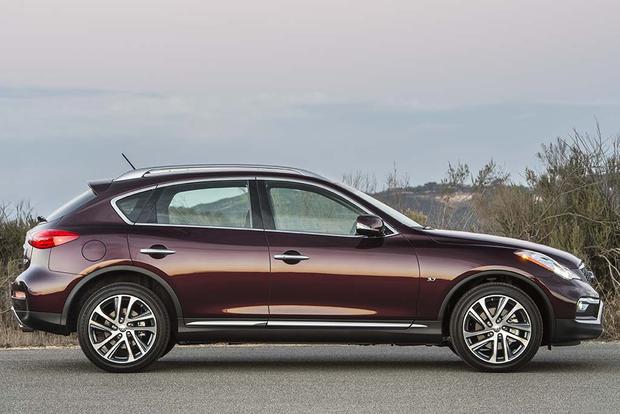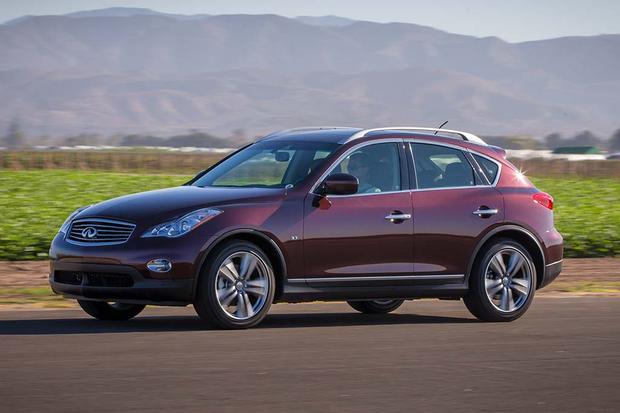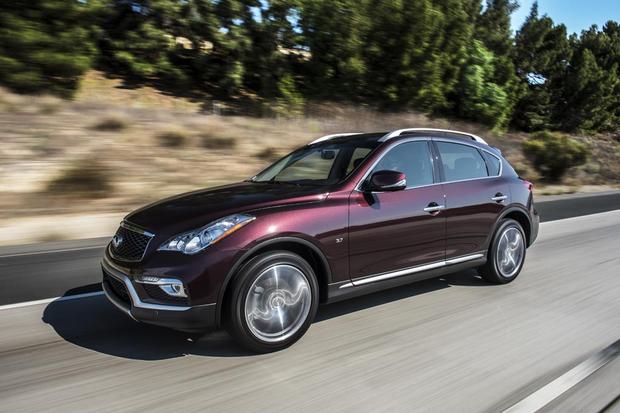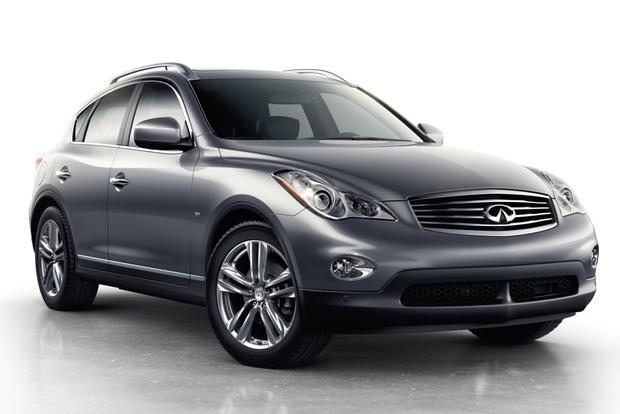 The compact-luxury-SUV market has been rapidly growing in recent years, and the Infiniti QX50 (originally called the EX35), one of the very first members of the segment, has recently been updated to keep up. So what exactly has changed between the 2016 Infiniti QX50 and last year's model? We have all the key differences -- and similarities -- to help you decide whether you should buy a brand-new QX50 or save your money and pick a certified pre-owned (CPO) version of last year's model.
Exterior
The latest QX50 receives only minor updates on the outside. There's an updated front bumper, for example, with revised LED fog lights, along with new door mirrors with LED turn signals, a revised rear bumper and new wheel designs. If these changes seem slight, it's because they are: Updates to the QX50 will only be obvious to the most observant drivers and (more likely) current EX35 and QX50 owners.
Interior
When it comes to controls and materials, the QX50's cabin is largely unchanged compared to last year's model. Indeed, when sitting in front, you'd have a hard time telling that you aren't in the very same QX50 that debuted as the EX35 all the way back in 2007.
It's a different story in back, though. That's where the QX50 gets its biggest change for the 2016 model year: a longer wheelbase that has translated into 4 more inches of leg and knee room for rear passengers. It may be a small improvement, but it's one that will be appreciated by anyone who ever rode in the old model's rather cramped rear seat.
Mechanicals
The QX50 retains the exact same powertrain under the hood: a 325-horsepower 3.7-liter V6 mated to a standard 7-speed automatic transmission and rear-wheel drive or optional all-wheel drive (AWD). Fuel economy will remain the same too, at 17 miles per gallon in the city and 25 mpg on the highway with rear-wheel drive or 17 mpg city/24 mpg hwy with optional AWD.
Features & Technology
Unfortunately for shoppers interested in big technological improvements over the 2015 QX50, we can't exactly say that the new model has made any. In fact, aside from LED fog lights in the front bumper and turn signals in the door mirrors, the QX50 hasn't really made any technological changes at all.
Admittedly, that isn't a major problem, because the outgoing model was pretty strong on equipment and technology. For example, the QX50 already offered adaptive cruise control, and it already boasts a forward-collision warning system with automatic braking. It's the same story with lane-departure warning, lane-keep assist and the blind spot monitoring system.
Yes, we'd appreciate a larger center screen and an improved infotainment system with app capabilities and better smartphone pairing -- but even without those items, the QX50 is no dinosaur.
Driving Experience
On the road, there's no doubt that the QX50 remains one of the most enjoyable compact luxury crossovers to drive. Its lower center of gravity and rear-wheel-drive chassis help dramatically, giving it a fun-to-drive flair that we rarely see in vehicles like this. Its powerful engine and responsive transmission give it some of the best acceleration numbers on the market -- even though virtually every rival offers a newer product.
With that said, don't go looking for any driving-experience differences between the outgoing QX50 and the new model, because you won't find them. With the same engine, the same transmission and the same basic design as last year's QX50, the new model doesn't offer any major changes compared to the outgoing version -- even with its 3.2-inch wheelbase stretch.
Safety
Although the 2015 QX50 has participated in several tests carried out by the National Highway Traffic Safety Administration (NHTSA) and the nonprofit Insurance Institute for Highway Safety (IIHS), it hasn't been fully crash-tested by either group. Still, it performed well in the tests it endured, earning four stars in the NHTSA's rollover assessment and Good scores in four IIHS crashworthiness tests: side, roof strength, head restraints and moderate-overlap front.
As for safety features, the QX50 is loaded, owing to an excellent job by Infiniti of keeping the aging crossover fully updated. The crossover boasts a standard backup camera, standard side-curtain airbags and standard anti-lock brakes, along with options ranging from forward-collision warning to automatic braking, a blind spot monitoring system, lane-departure warning, lane-keep assist and Infiniti's excellent 360-degree Around View camera system.
Conclusions
We've always liked the QX50, and while it's getting old, it remains competitive with most compact-luxury-crossover rivals. As for the choice between the outgoing model and the revised 2016 Infiniti QX50, our decision is simple: If you need the rear legroom, go with the new one. Otherwise, choose a leftover 2015 model or a CPO version. We suspect you'll never even notice the difference.