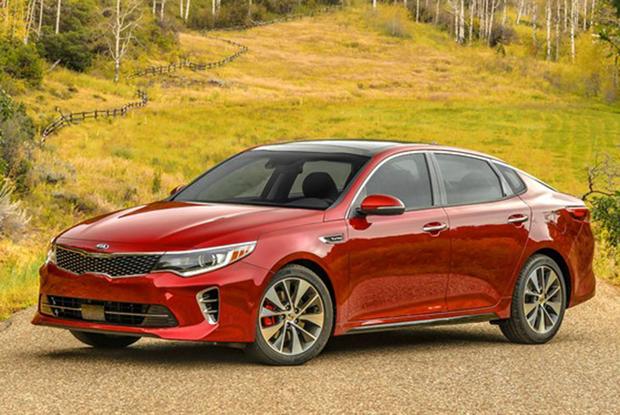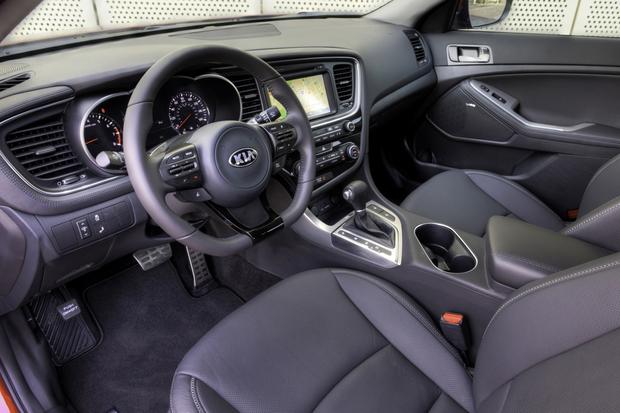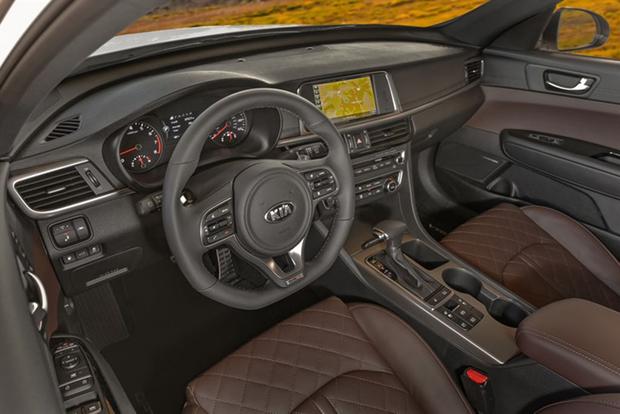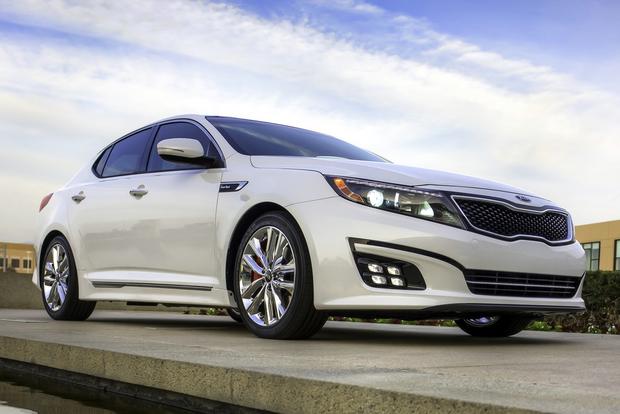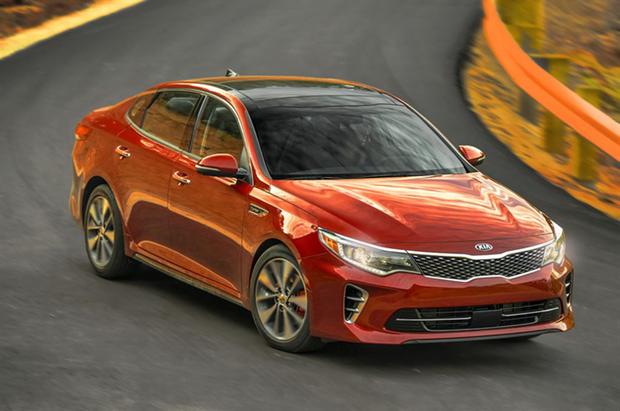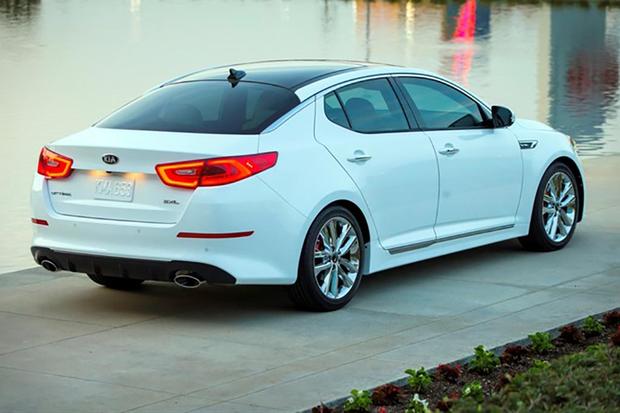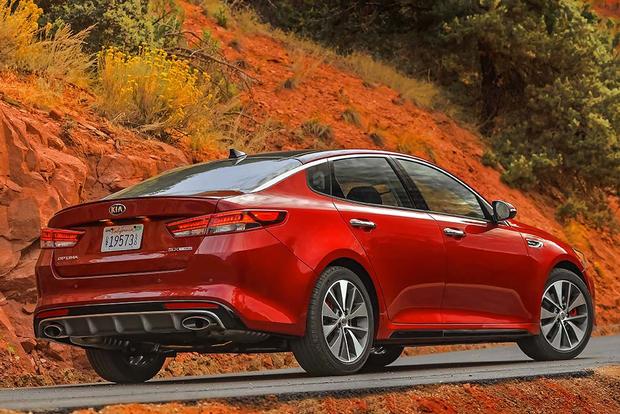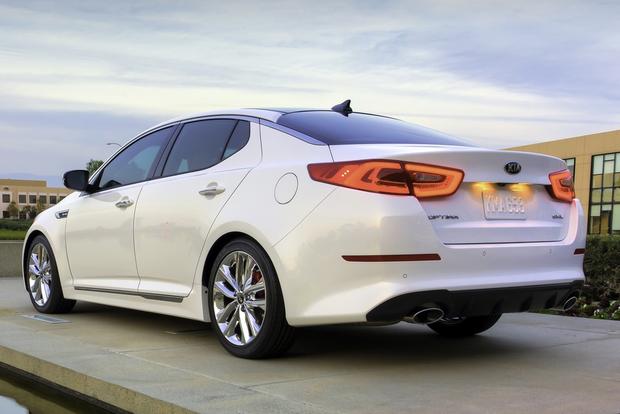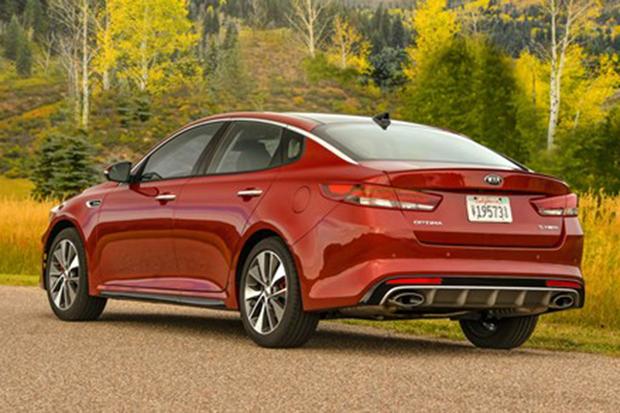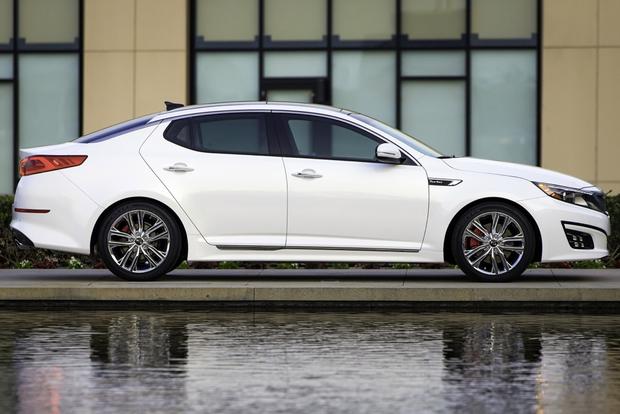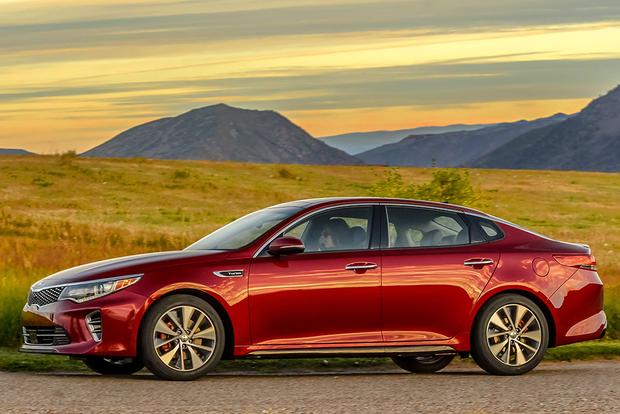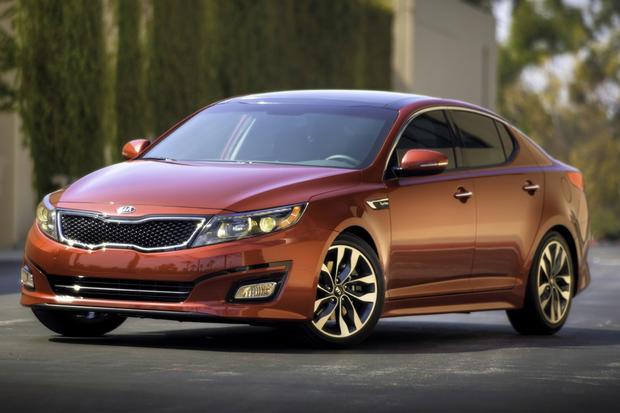 Ever since the Kia Optima's last redesign in 2011, we've been a big fan of the midsize sedan for offering handsome styling, affordable pricing, lots of equipment and several alluring powertrains, including a fuel-efficient hybrid and a sporty turbocharged 4-cylinder. The newly redesigned 2016 Kia Optima keeps all those benefits -- but it also adds a few new ones. So what exactly has changed between the latest Optima and last year's model? We've created a close comparison between both sedans in order to find out.
Exterior
At first glance, you might have a hard time figuring out exactly what's different between the outgoing Optima and the new model. The reason for this is likely because Kia gave the car such a thorough redesign for 2011 that the automaker thought the Optima didn't need much updating for 2016. We tend to agree, as the 2011-2015 Optima offered one of the more striking designs in the entire midsize-sedan realm. Still, there are a few differences between last year's Optima and the new model, such as a more sloping rear roofline, different front and rear ends, and revised wheel designs that are easy to spot if the two cars are parked next to one another.
Interior
Drivers familiar with the outgoing Optima will probably notice more updates on the inside than outside. While the sedan keeps the same general interior design as its predecessor, it offers a new look that's a little more grown-up and less sporty, with a center control stack that's more accessible to the passenger and a dashboard design that gives the new Optima a little less of a cockpit feel than the outgoing model. Interior materials are also improved in the new Optima compared to the outgoing version, and there's a little more passenger room, especially in back.
Mechanicals
The 2016 Optima's powertrain lineup roughly mirrors that of its mechanical twin, the latest Hyundai Sonata, which means there are some notable changes compared to last year's model.
Although the sedan's base-level engine remains a 2.4-liter 4-cylinder, for example, power actually drops from 192 horsepower in 2015 to 185 hp for 2016. It's the same story with the optional turbocharged 4-cylinder, which sees a sharp decline in power -- from last year's 274 hp to 247 hp for 2016.
More importantly, the Optima also adds a new engine for 2016. Billed as an eco-friendly option aimed at drivers who don't want to pony up for the Optima Hybrid, the new powertrain is a 178-hp 1.6-liter turbocharged 4-cylinder. Mated only to a 7-speed dual-clutch automatic, Optima models equipped with the new engine return an impressive 28 miles per gallon in the city and 39 mpg on the highway.
Although the latest version of Kia's Optima Hybrid sedan has not yet been released, it should be out soon -- and we expect its numbers to roughly mirror those of the Sonata Hybrid, which touts a 193-hp hybrid 4-cylinder and fuel economy figures that reach as high as 40 mpg city/44 mpg hwy. Those figures would be a slight step up from the current Optima Hybrid, which only climbs as high as 36 mpg city/40 mpg hwy. A new plug-in hybrid Optima, capable of traveling around 27 miles on a single charge before a gasoline engine takes over, is also expected to come out in early 2016.
Features & Technology
In addition to new styling, a revised interior and an updated powertrain lineup, the 2016 Optima also boasts some serious technological changes over its predecessor.
Specifically, the 2016 Optima offers an improved rearview camera compared to the system in last year's model, along with newly available features such as automatic high beams, adaptive headlights, adaptive cruise control and forward-collision alert with automatic braking. The sedan's UVO infotainment system has also been updated to add Apple CarPlay and Android Auto, which are highly useful for many drivers.
Given that previous Optima models already included sought-after features such as a blind spot monitoring system, rear cross-traffic alert and a useful 8-inch touchscreen, updates for 2016 place the Optima near the top of the pack in terms of features and technology.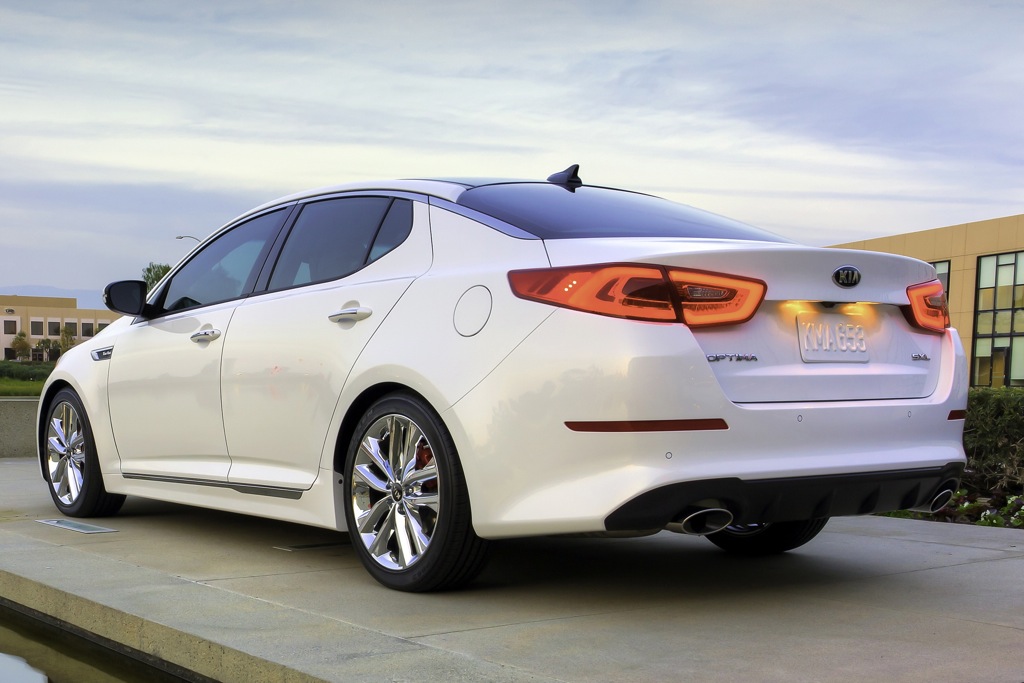 Driving Experience
We think changes to the Optima's driving experience roughly mirror updates to its interior. By that, we mean that we think the latest Optima is a little more grown-up than the outgoing model, with a little less charisma and a little more comfort -- for most drivers, not a bad thing.
Evidence of this is in the fact that Kia actually decreased the hp of the sedan's optional turbocharged 4-cylinder engine by a not-insignificant 27 hp, leaving performance-minded shoppers more likely to consider rival models with V6 powertrains from Toyota, Honda or Volkswagen.
The Optima also offers a more forgiving ride than its predecessor -- one that edges a little more toward "luxury sedan" than many of the midsize cars we're used to. Still, we appreciate the Optima's secure handling, which makes it to the 2016 model and helps the sedan feel a little sportier than rivals such as the Nissan Altima and Volkswagen Passat.
Safety
In crash testing carried out by the federal government's National Highway Traffic Safety Administration, both the outgoing Optima and the all-new model earned a perfect 5-star overall rating. And although the latest Optima has not yet been crash-tested by the nonprofit Insurance Institute for Highway Safety, we suspect it'll earn a strong score given that last year's model earned the firm's coveted Top Safety Pick designation.
There are, however, a few safety benefits to the new Optima compared to the outgoing model. Specifically, the latest version adds a few extra optional features, including an enhanced backup camera, adaptive headlights, automatic high beams, adaptive cruise control and forward-collision warning with automatic braking. While the old Optima wasn't exactly short on safety technology, these new features help the latest Optima stand up to the top competitors in the midsize-sedan segment.
Conclusions
Although you might not immediately notice any differences between the 2016 Kia Optima and the outgoing 2015 model from a quick glance at the sedans' exteriors, Kia has made some major revisions underneath. There's an all-new interior, for example, along with new safety features, new technology, more passenger space and an improved driving experience.
As a result, we think the latest Optima is generally worth the price premium over last year's model -- unless your local dealer is offering a really good deal on an outgoing 2015 Optima or you don't want any of the new model's latest tech features.