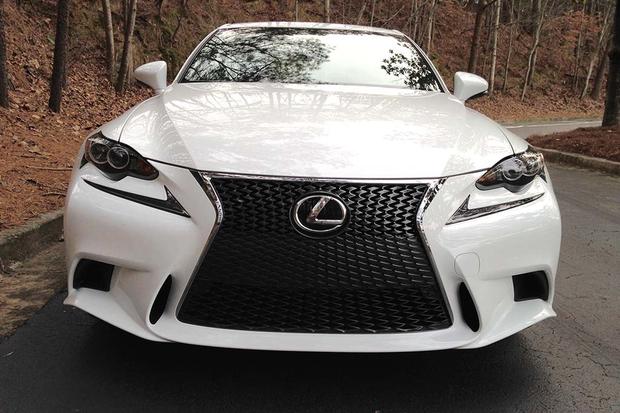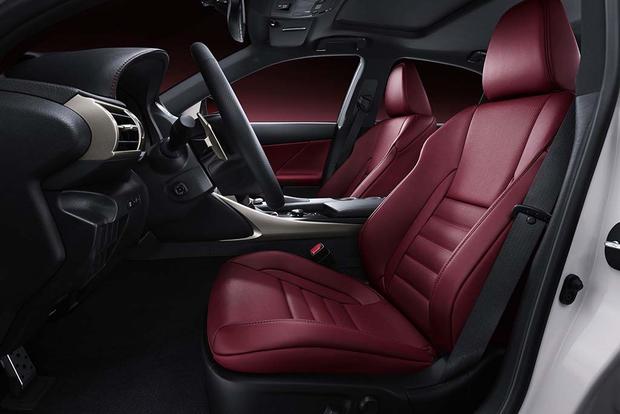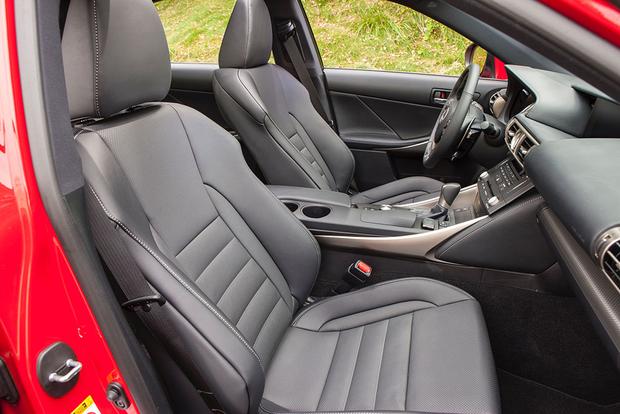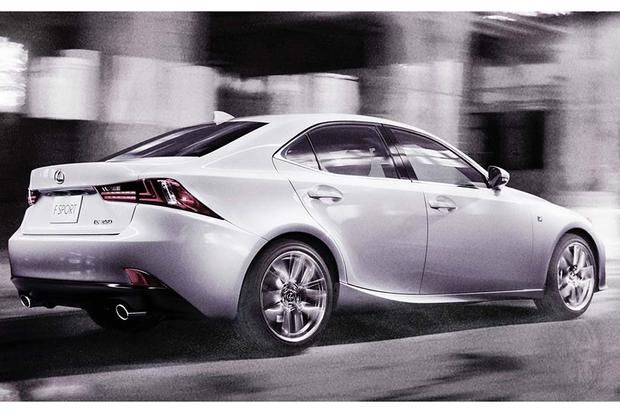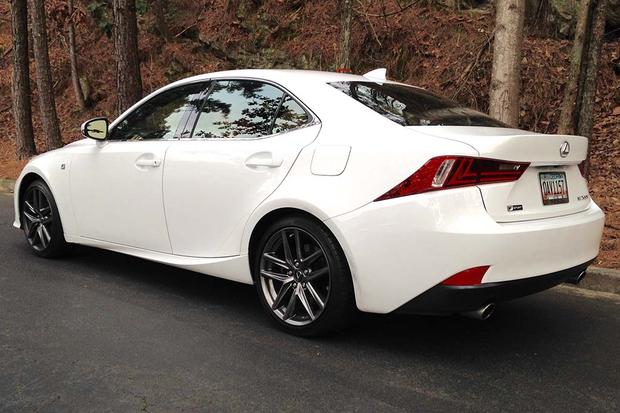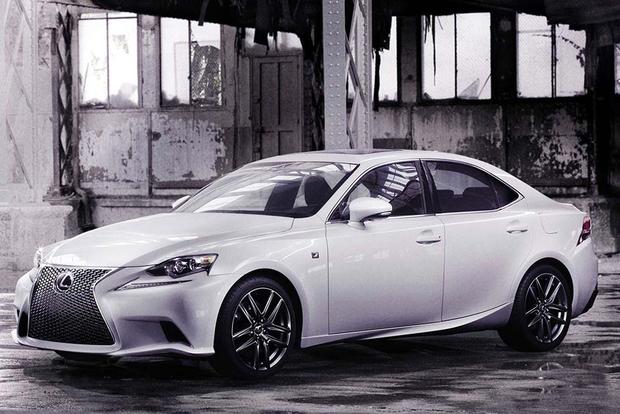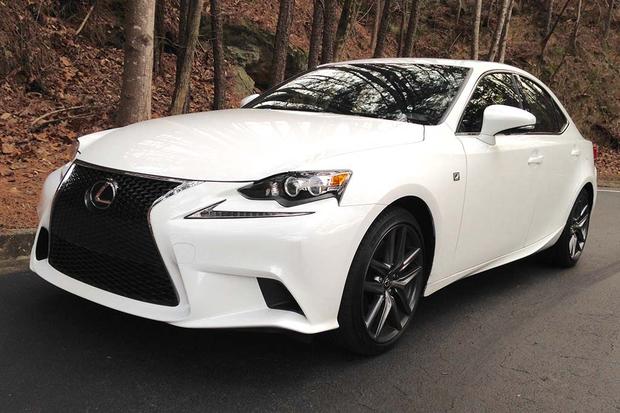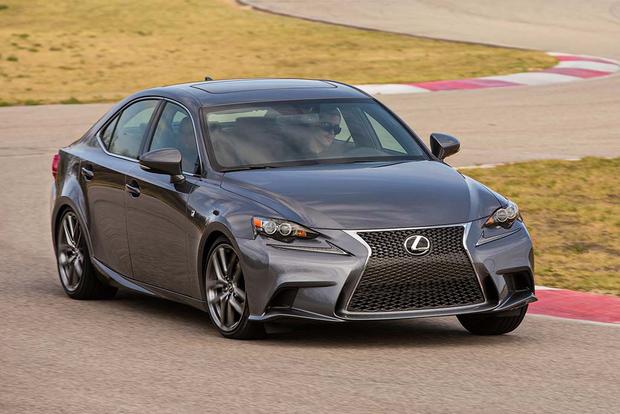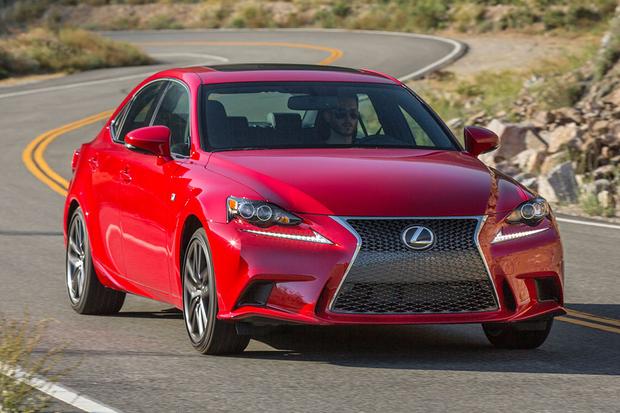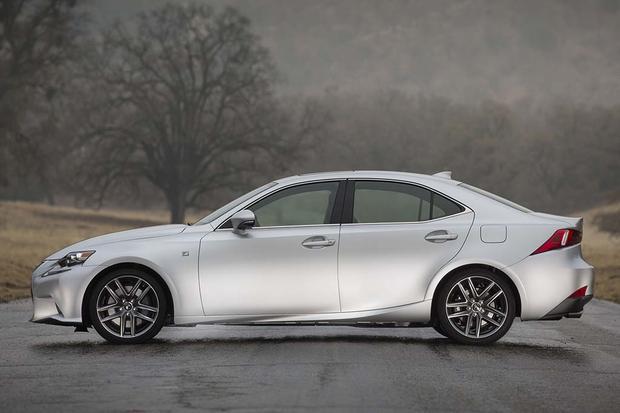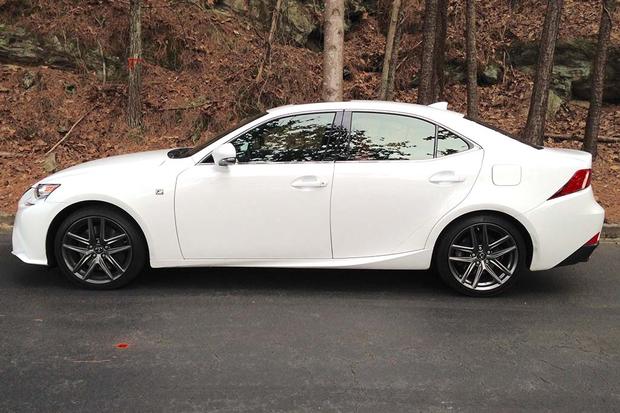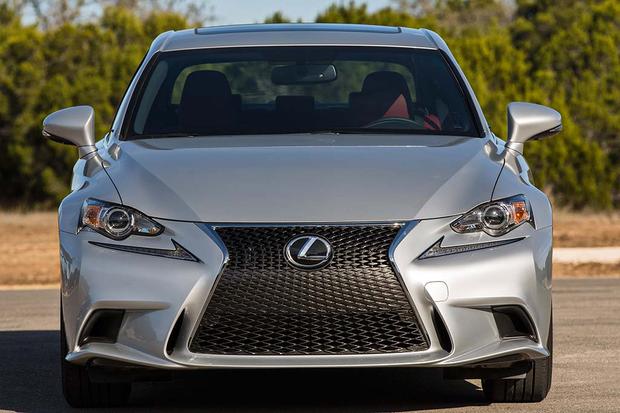 The boldly styled 2016 Lexus IS sport sedan is here -- and it offers some big differences compared to last year's model. Designed to take on popular rivals such as the BMW 3 Series and Mercedes C-Class, the IS has received a thorough update with a host of revisions inside and out for the latest model year. But what exactly has changed? And should you opt for the new model, or save your money and choose a used or certified pre-owned 2014 or 2015 IS instead? We've created a close comparison between the latest IS and the outgoing model to help you answer those questions.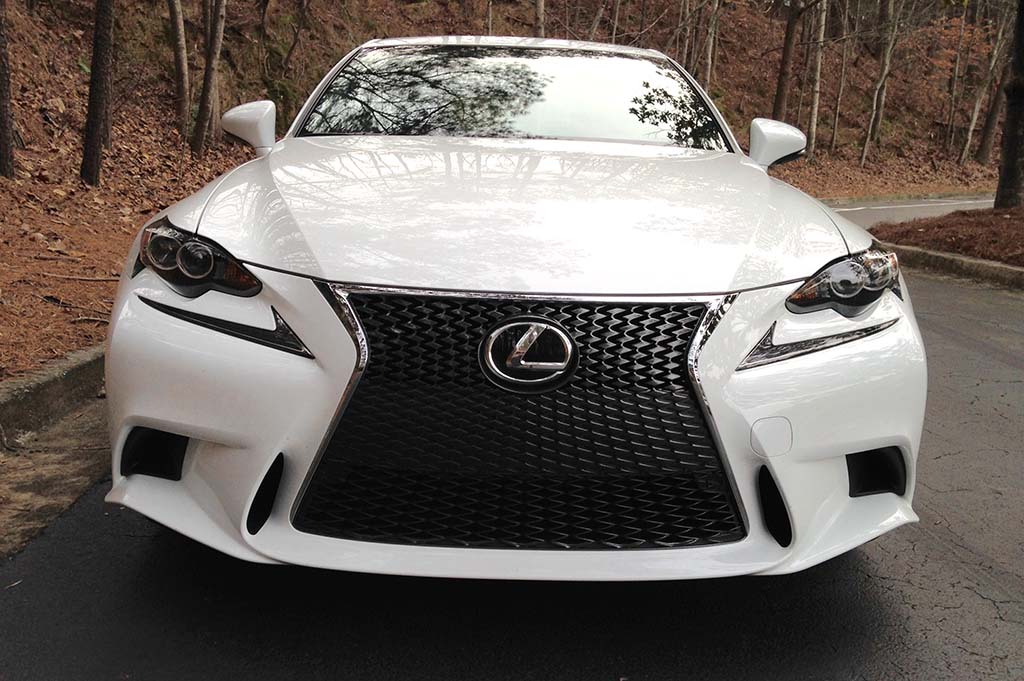 Exterior
On the outside, the latest Lexus IS only offers only a few minor updates compared to last year's model. Specifically, Lexus says the biggest changes come to the sedan's front end, which features some more aggressive tweaks -- though you'll have to look really closely to see them. Other exterior updates are limited to a revised wheel design and some new colors. In short, unless you see a new IS parked next to the outgoing model, there's a good chance you won't be able to tell the two sedans apart.
Interior
With the latest Lexus IS update, the luxury automaker seems to subscribe to the "If it ain't broke, don't fix it" theory. We can't see any real changes to the sedan's interior for 2016, but that isn't necessarily a bad thing. Even when the latest IS was released for the 2014 model year, this was one of the most futuristic interiors on the market. And despite the passage of more than two years, the sedan's interior still looks modern, luxurious and exciting.
Mechanicals
The biggest changes to the 2016 Lexus IS come under the hood. Last year's model offered two versions: an IS 250, with a 204-horsepower 2.5-liter V6, and an IS 350, with a 306-hp 3.5-liter V6. Both came solely with automatic transmissions, and both offered rear- or all-wheel drive.
For 2016, much has changed. The sedan's new base model is called the IS 200t, and it uses a 241-hp 2.0-liter turbocharged engine, mated to an 8-speed automatic transmission and rear-wheel drive. In the middle of the lineup is a new IS 300, which is only offered with all-wheel drive, a 6-speed automatic and a 255-hp 3.5-liter V6. Topping the range is the IS 350, which boasts the same powertrain (and rear- or all-wheel-drive options) as last year.
The benefit here is fuel economy. Base-level IS models go from 21 miles per gallon in the city and 30 mpg on the highway. The outgoing IS 250 goes to 22 mpg city and 33 mpg hwy with the new (and more powerful) IS 200t.
Features & Technology
Beyond updates on the outside and under the hood, the IS didn't see many major changes for 2016. That's especially true in terms of features and technology, where the latest IS didn't really gain any additional equipment for the latest model year. Once again, this isn't necessarily a bad thing, as the outgoing model offered just about everything we wanted, such as adaptive cruise control, LED headlights, heated and ventilated seats and more. But if you buy the 2016 model expecting to get a lot more equipment, you'll be disappointed.
Driving Experience
Although the latest Lexus IS doesn't offer major revisions aside from its powertrain, those updates are enough to completely change the character of the car. And this was a change we feel was very much needed.
In our opinion, the IS's 2.5-liter V6 was an underwhelming engine, short on power and torque and given to lazy acceleration, regardless of transmission. That has all changed now, as the 2.0-liter turbocharged motor provides satisfying power at any speed. And the IS 300's 3.5-liter V6 functions like exactly what it is: a detuned version of the IS 350's muscular powertrain. The result is that shoppers who are especially interested in a sporty driving experience will likely appreciate updates for the 2016 model year that transformed the IS 250 into the IS 200t and the IS 300.
Meanwhile, the IS 350 is identical to the outgoing model both on paper and in practice, as its powertrain hasn't changed from last year. This engine, however, is yet another aspect of the IS 350 that didn't need a revision, as the 3.5-liter powerplant has always been among the most satisfying in the luxury sport sedan world.
Safety
Although the updated Lexus IS has not yet been crash-tested by the federal government's National Highway Traffic Safety Administration, the current model earned a perfect 5-star overall score, and we expect that score to carry over to the 2016 version. Neither the outgoing IS nor the new one has been fully crash-tested by the non-profit Insurance Institute for Highway Safety.
As for safety features, they carry over from 2015 to 2016 unchanged. This means that you'll get standard side-curtain airbags, standard anti-lock brakes, standard traction and stability control and options that include a backup camera, front and rear parking sensors, automatic headlights, lane-departure warning, rear cross-traffic alert, forward-collision warning and blind spot monitoring. The only noteworthy safety feature that both the 2015 and 2016 IS models are missing is an automatic braking feature to go along with its forward-collision alert.
Conclusions
Despite what advertisements may tell you, the 2016 Lexus IS has only undergone minor changes from last year's model. Specifically, it offers an updated front end and some new engines under the hood.
Are those changes worth spending the extra money to get a brand-new 2016 model? If you're interested in a sporty driving experience and you're considering a base-level IS 200t or IS 300, we think so, as we believe the new powertrains change the character of the car so dramatically that they're worth the little extra money. If you don't get as excited by high performance, or if you're considering the IS 350, we see little reason to go for a 2016 model over a used or certified pre-owned 2014 or 2015 IS -- unless, of course, you want that new car smell.