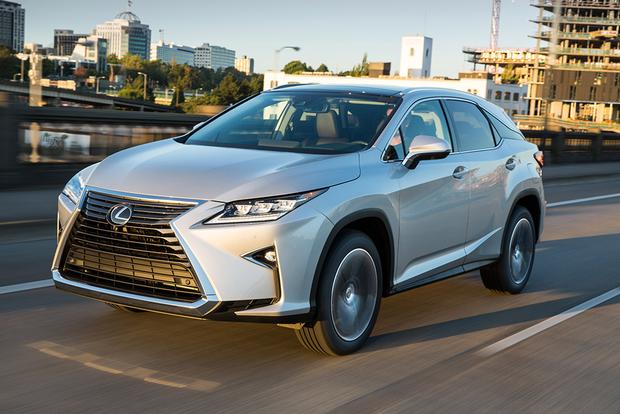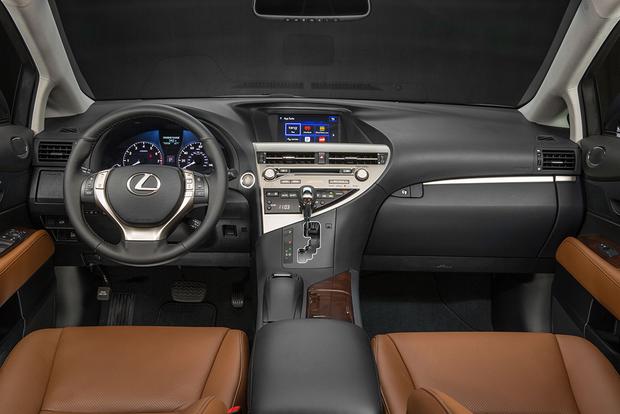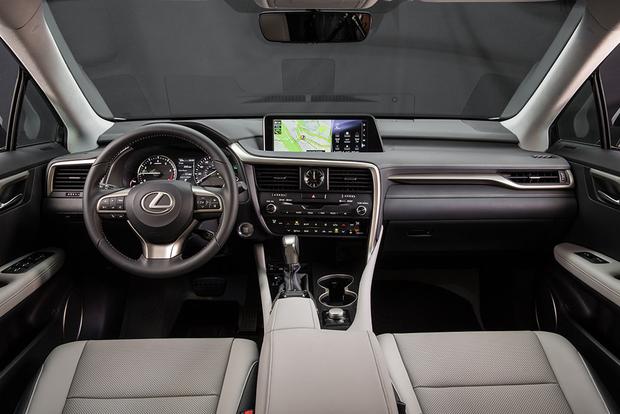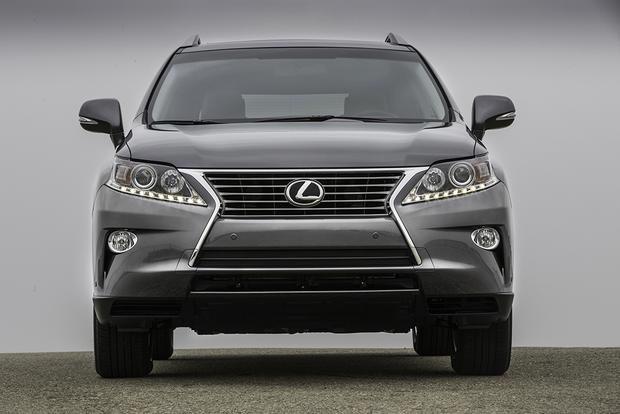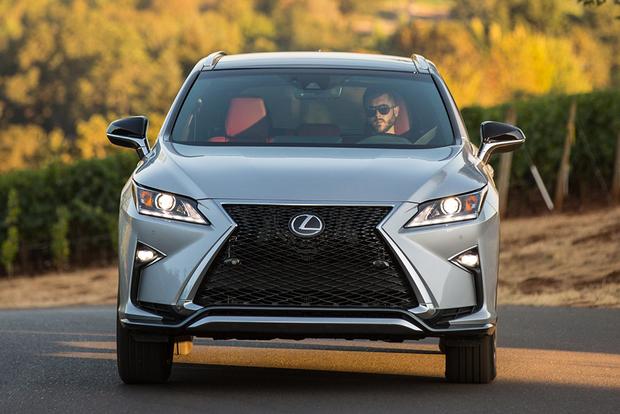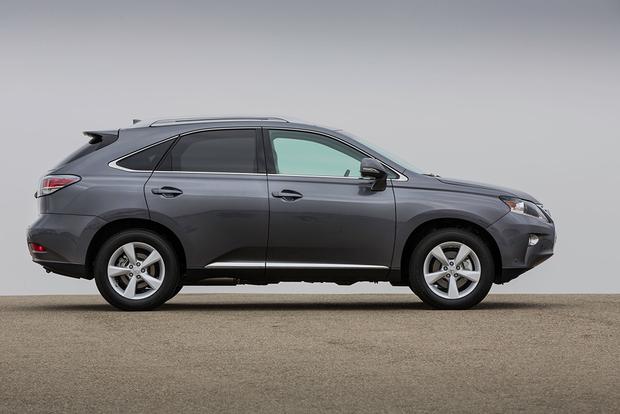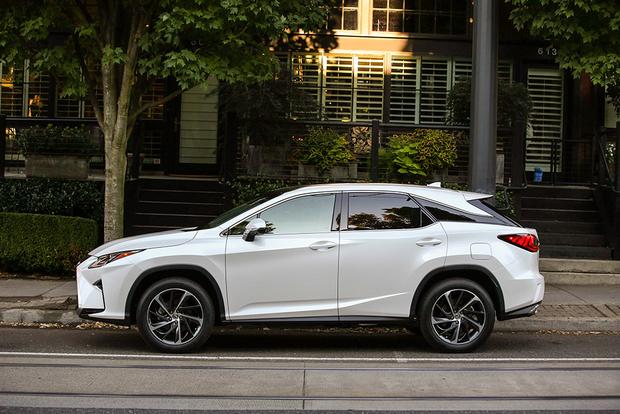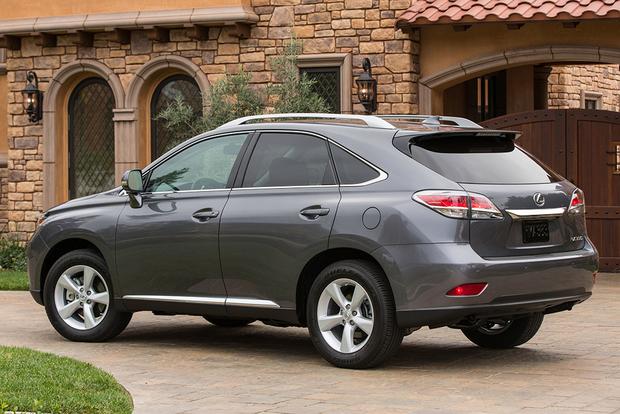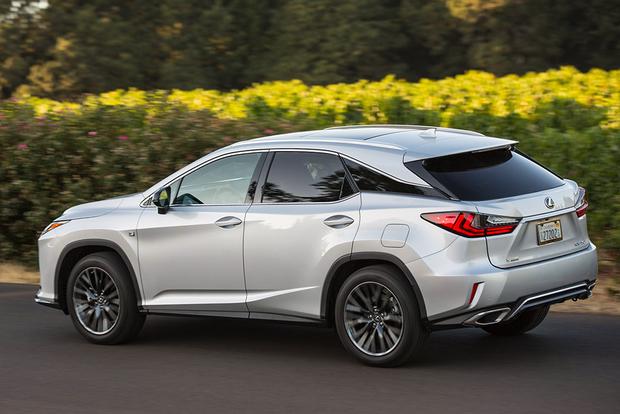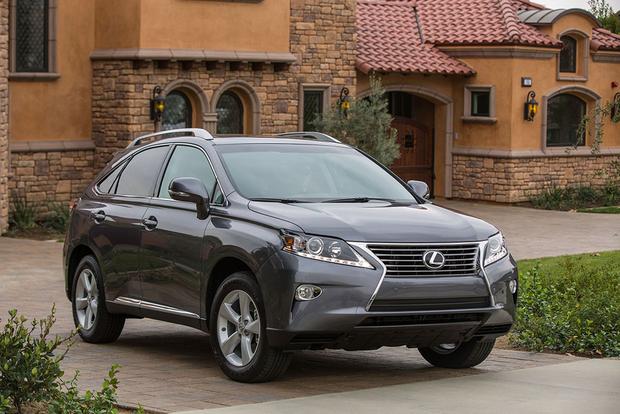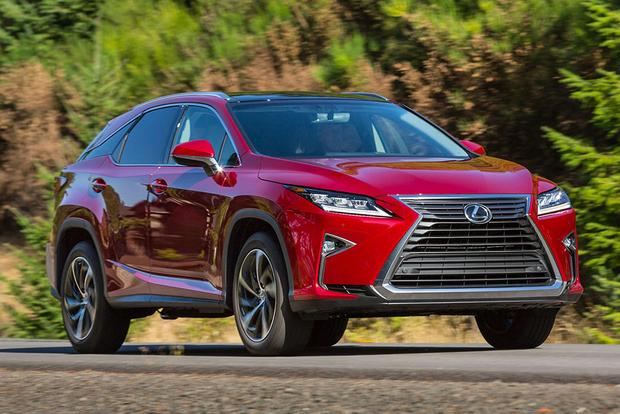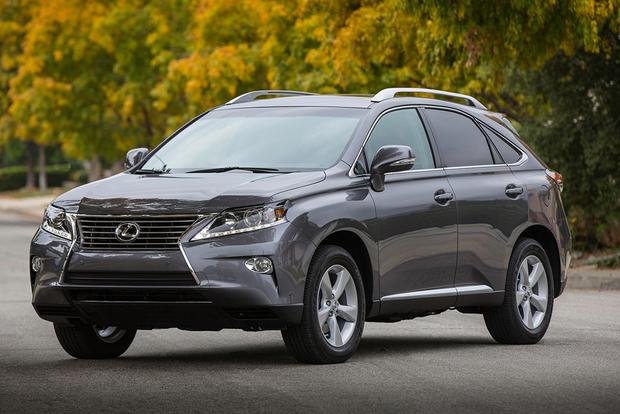 Lexus' midsize RX crossover is the brand's most popular model -- and now, it's getting a full redesign for the 2016 model year. Featuring a totally new look, new features and a host of other revisions, the 2016 Lexus RX offers some serious changes over the current model. But what exactly is different? We're taking a closer look at all the key updates that separate the 2015 Lexus RX from the all-new 2016 model.
Exterior
The Lexus RX has undergone a lot of changes for the 2016 model year -- but none are more substantial and immediately apparent than revisions to its exterior. While previous RX versions have all been more or less evolutions of the same basic design, the new model is a complete revolution that offers a totally new look from every angle. And speaking of angles, the new model is full of them: It touts bold, sharp angles on virtually every surface and panel. If you're used to the staid, conservative look of the Lexus RX, prepare to be very surprised when you see the new model in person.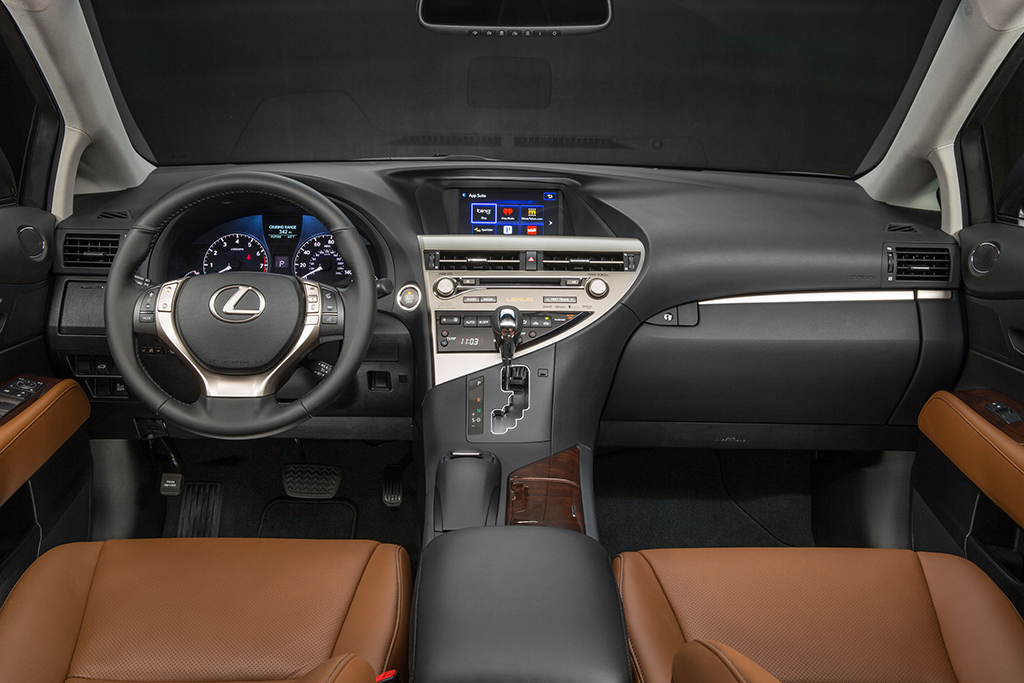 Interior
Things inside the brand-new RX are also dramatically different than they were last year. While the interior of the outgoing RX was already stylish and modern, the new version boasts a totally new look that's far more driver-focused and upscale than last year's model. There's also a larger display screen, a revised gauge cluster, new climate-control vents, an updated center control stack and improved materials on just about every surface. As for interior room, however, the new model is about the same as the old one -- and that means there's still no third-row seating. For that, you'll have to consider an RX rival such as the Acura MDX or Infiniti QX60.
Mechanicals
Just like in the outgoing model, the latest RX offers two V6 variants: a gas-powered version dubbed the RX 350 and a hybrid-powered model called the RX 450h. But there are a few key changes to the RX's powertrain.
For one thing, both the RX 350 and the RX 450h are gaining a new 8-speed automatic transmission this year, which will replace last year's 6-speed. The result is improved acceleration and -- more importantly -- better fuel economy, which now stands at up to 20 miles per gallon in the city and 28 mpg on the highway for the RX 350 (compared to 18 mpg city/25 mpg hwy for last year's model) and 31 mpg city/30 mpg hwy for the hybrid-powered RX 450h (compared to the outgoing model's 32 mpg city/28 mpg hwy).
Although the RX 350 and RX 450h retain their engines compared to last year's models, both models see a slight increase in power. The RX 350 goes from 270 horsepower in 2015 to 295 horses this year, while the RX 450h jumps from 295 hp to 308 horses.
Features & Technology
Although the outgoing RX was hardly outdated, Lexus has added several key features to the new model that helps bring it to the top of the class in terms of features and equipment.
For instance, while last year's RX didn't offer any lane-departure warning system, the new model offers not just lane-departure warning but also active lane-keep assist. The new RX's infotainment screen is also bigger than the one in the outgoing model -- and it allows for a useful dual-screen setup. Adaptive cruise control can now bring the RX to a complete stop. There's a new automatic high-beam system that dims the high beams in the face of oncoming traffic. And sporty F-Sport models now offer selectable drive modes, which adjust acceleration and suspension based on driver input.
Although the outgoing RX was no technology dinosaur, the new model offers some serious benefits over its predecessor.
Driving Experience
While we didn't expect there to be many differences between the driving experience of the outgoing RX and the new model, we were pleasantly surprised when we climbed behind the wheel of the 2016 RX. Not only does the new model feel a little more solid, but it clearly offers better acceleration -- and handling is improved, too. You don't even have to get the F-Sport model to take advantage of these changes, as we think even the base-level RX offers some major driving-experience upgrades over its predecessor.
Of course, being a Lexus, the latest RX also still comes with everything you'd expect, including comfortable seats, a roomy interior and excellent visibility thanks to large rearview mirrors. Braking also feels very secure, and just about everything in the interior is within reach and clearly marked. Maybe our only real complaint is Lexus' Remote Touch interface, which the brand swears by. Although it's been continuously improved over the last few years, we'd still rather have a touchscreen.
Safety
Because it's so new, the 2016 RX has not yet been crash-tested -- but we still expect it to earn strong ratings. Last year's model earned a perfect five stars from the National Highway Traffic Safety Administration, though it hadn't completed enough testing from the nonprofit Insurance Institute for Highway Safety to qualify for a Top Safety Pick score. We hope the new one will easily achieve that designation.
As for safety equipment, the new RX boasts some major advantages over the old model. While last year's RX offered several important features such as a blind spot monitoring system, rear cross-traffic alert, a backup camera and forward-collision alert, the new model takes things even further with enhanced adaptive cruise control, lane-departure warning, lane-keep assist and automatic high beams. If safety is a top priority, the new RX is the model you'll want.
Conclusions
Given that the outgoing RX was hardly an outdated dinosaur in this highly competitive segment, you might find it hard to believe the new model has much to improve upon. But the 2016 Lexus RX shines exactly where it should, offering desirable benefits such as more modern styling, improved fuel economy, better technology and an enhanced driving experience, all while still retaining the ride comfort, ease of use and (presumably) reasonable pricing that we've come to associate with Lexus. We liked the old RX -- but we think the new model is an excellent replacement.