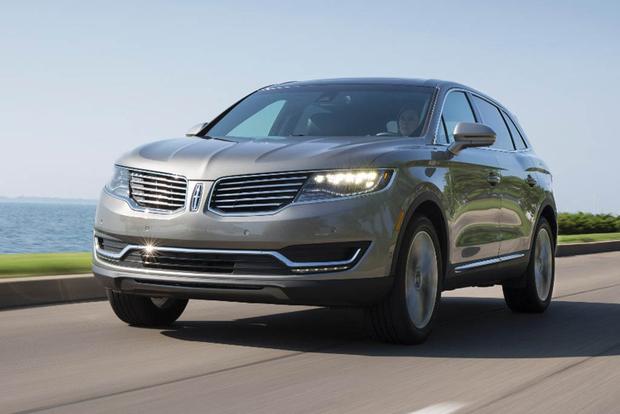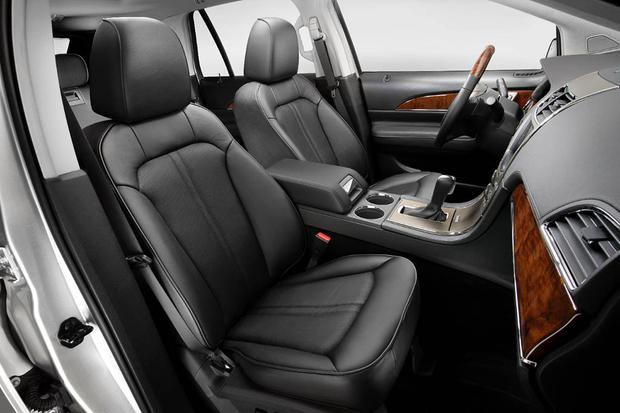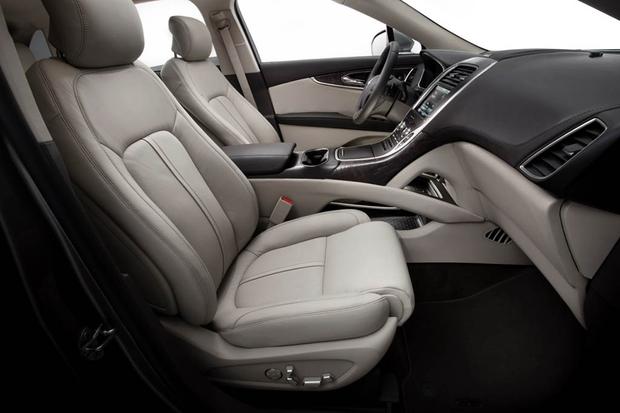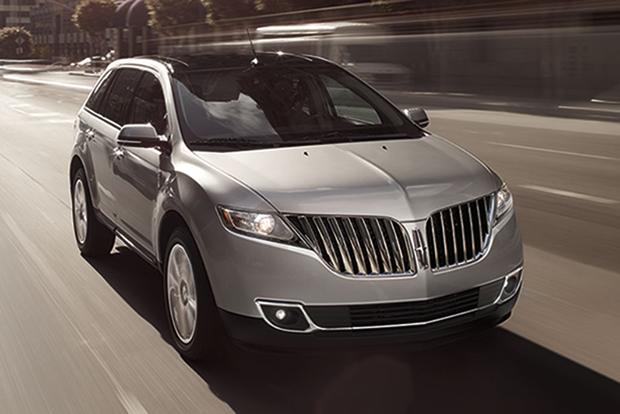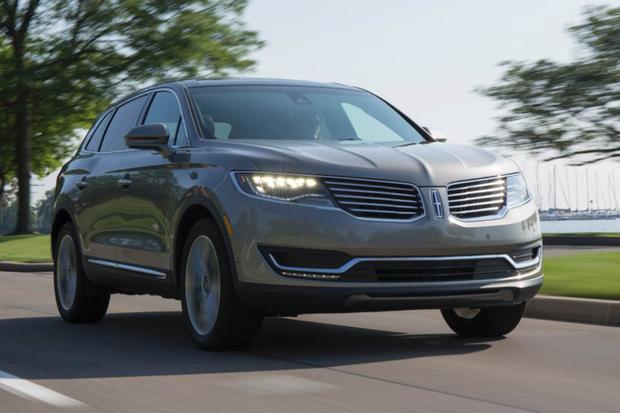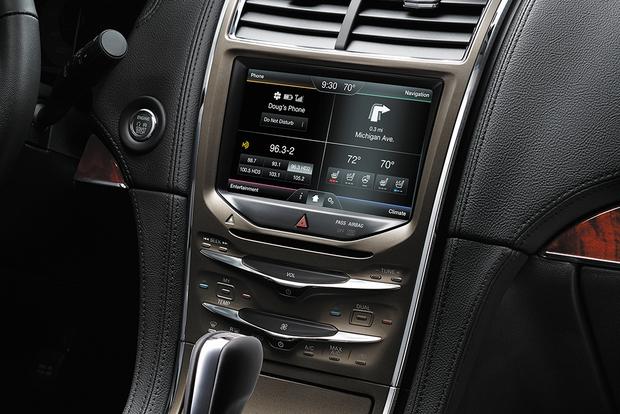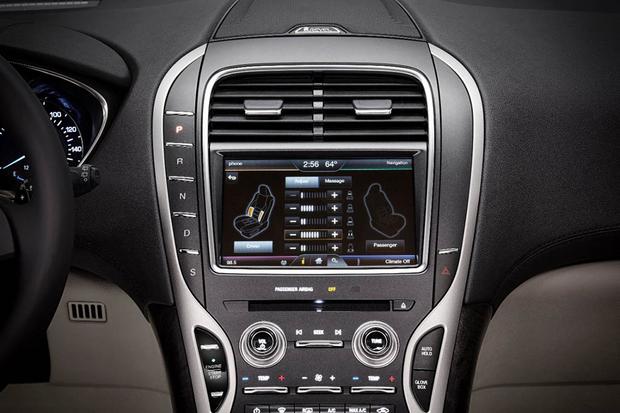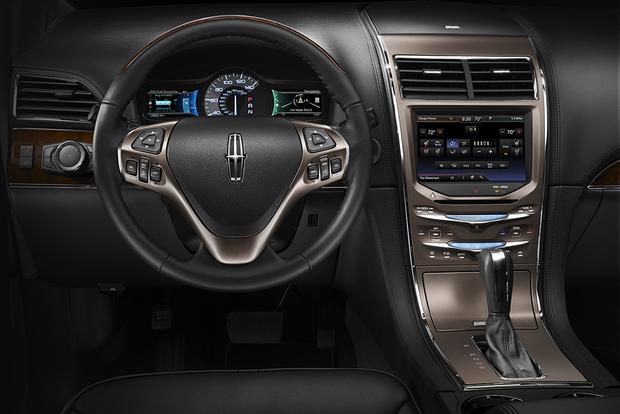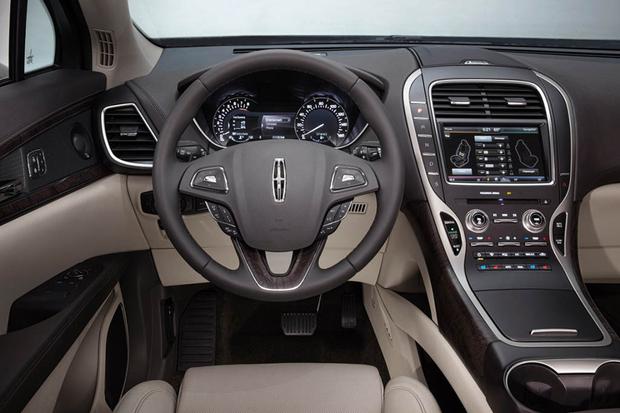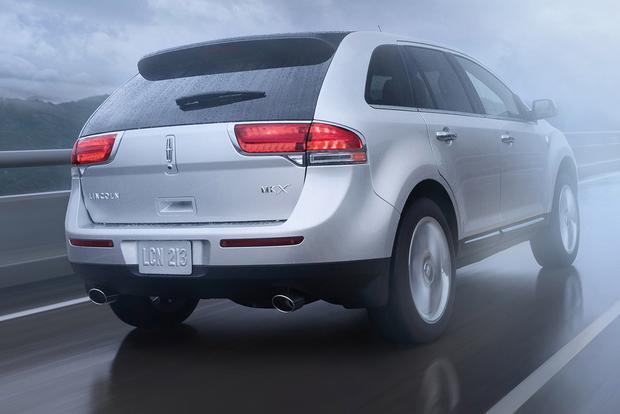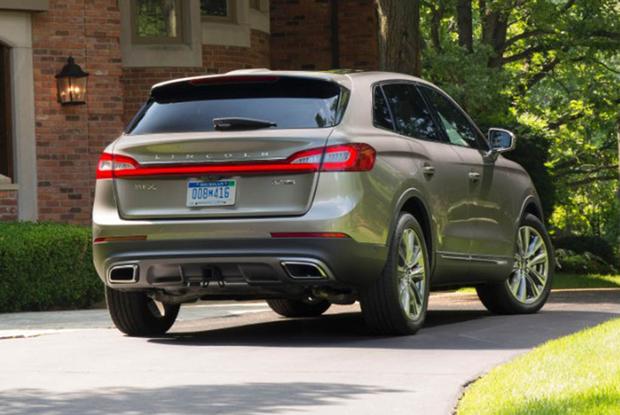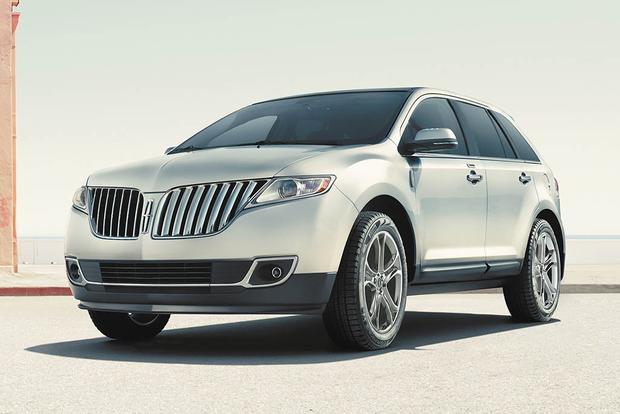 The Lincoln MKX is a high-end midsize SUV with a lot of equipment, a smooth ride and a wide selection of modern features. It has also been redesigned for the 2016 model year with a totally new look, both inside and out. What separates the 2016 Lincoln MKX from its predecessor? Should you opt for a new one or try to find a good deal on an outgoing model? We've created a close comparison detailing the differences between the old MKX and the new model in order to answer those questions and more.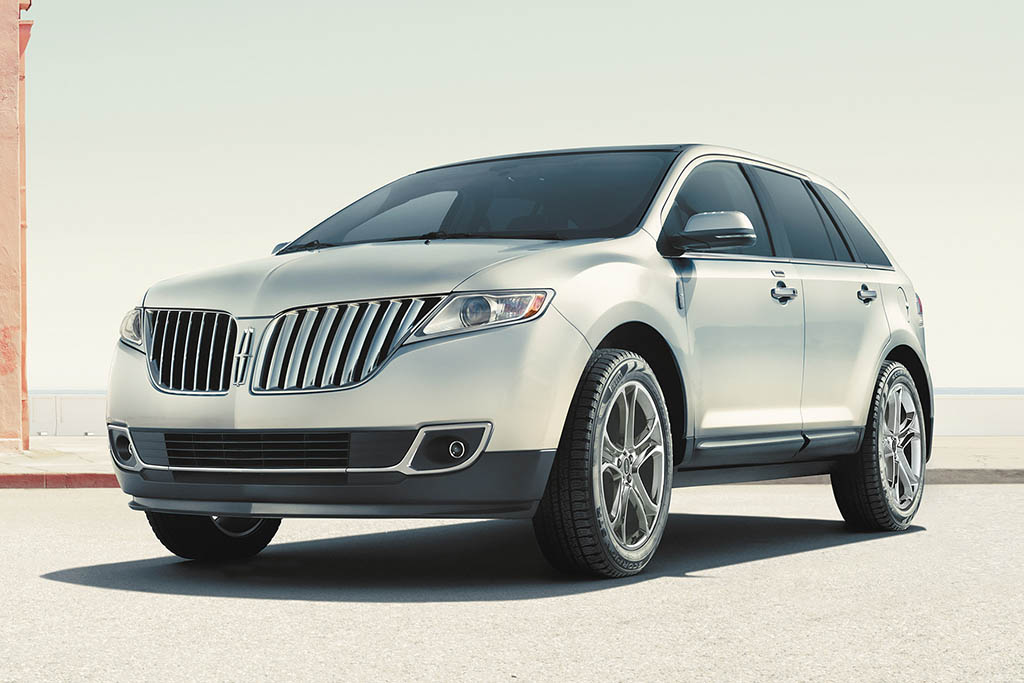 Exterior
On the outside, the latest Lincoln MKX shares a few things with its predecessor, most notably its size, its overall profile and a few touches here and there. However, a closer inspection reveals some major differences, from character lines down either side to a completely revised grille and a totally new rear end. While it might be hard initially to figure out whether you're looking at a new MKX or an old one, a few quick checks of some key details easily reveals the differences between these two models.
Interior
Things are more similar inside the new and old MKXs than they are on the outside. Specifically, cabin design, layout and sizing all stay roughly the same, as does the overall shape of the center control stack, but some new changes include a push-button gear selector in place of last year's more traditional lever, a revised center stack with new controls, an updated gauge cluster, new door panels and improved materials. We think drivers who are used to the outgoing MKX will find themselves right at home in the updated 2016 model.
Mechanicals
The outgoing MKX offered only one powertrain: a 305-horsepower 3.7-liter V6 mated to a 6-speed automatic transmission and front- or all-wheel drive. Fuel economy numbers reached as high as 18 miles per gallon in the city and 26 mpg on the highway.
The new MKX offers two engines. Last year's 3.7-liter V6 is still standard, though power has decreased slightly to 303 hp. A 6-speed automatic remains standard, though maximum fuel economy has slightly decreased to 17 mpg city/26 mpg hwy.
For drivers who want an upgrade, the new MKX also offers the brand's new 2.7-liter turbocharged V6. Dubbed the EcoBoost powertrain, the new engine touts more power than the base-level V6 -- a muscular 380 hp -- without losing any fuel economy.
Features & Technology
Although the outgoing MKX was hardly a dinosaur in terms of technology, Lincoln has clearly devoted major effort to ensuring the new model is on the cutting edge of the industry. As a result, there are a few high-tech features it holds over its relatively advanced predecessor.
Some examples are simple, such as walk-up LED lighting and a roof spoiler containing the MKX's previously obvious antenna. There are other important updates too, including an improved infotainment system, a revised automated parallel-parking system, an available 19-speaker audio system and a pre-collision system with a pedestrian-detection feature. This says nothing of the optional EcoBoost engine, which offers modern turbocharging technology that helps bring the MKX to the forefront of today's most advanced vehicles.
When it comes to features, we have nothing against the outgoing MKX, but the latest model is especially impressive.
Driving Experience
Comparing base engine to base engine, the latest Lincoln MKX doesn't offer any major differences over last year's model. You'll see the typical features expected from a new design, such as a slightly improved ride, better handling and enhanced cornering feel, but none of these features will jump out at most people who casually drive their SUVs from point A to point B.
There is, however, one big change: the MKX's new 2.7-liter turbocharged EcoBoost V6, which boasts impressive power and torque at any speed. It turns the MKX from a healthy performer to a stellar one, and it doesn't require any fuel economy sacrifice to do it. No version of the MKX is a muscle car, but the 2.7-liter turbo model offers a serious benefit over the outgoing MKX (and the standard 3.7-liter engine) for drivers who value performance.
Safety
In National Highway Traffic Safety Administration testing, the outgoing Lincoln MKX earned a 4-star overall rating out of a possible five stars. The crossover also scored well in testing carried out by the nonprofit Insurance Institute for Highway Safety, though it was never submitted to the firm's challenging small front-overlap assessment. Unfortunately, the latest MKX is too new to have been tested by any agency, but we have high hopes it will meet or exceed the standards set by its predecessor.
As for safety features, no MKX is behind the times. Even the outgoing model offered a forward-collision warning system, a blind spot monitoring system, an automated parking system, adaptive headlights, parking sensors, adaptive cruise control and rear cross-traffic alert. The new version touts some additional updates, including an improved backup camera with 360-degree views, a lane-keep assist system, a pedestrian-detection system and an enhanced automated parking system. In short, if safety's a priority, the new MKX boasts some small but noticeable improvements over its predecessor.
Conclusions
While we like both the 2016 Lincoln MKX and the outgoing 2015 model, we think there are some major benefits to gain by choosing the new version. Specifically, you'll have access to a ton of new gadgets, some improved safety features and a more powerful 2.7-liter turbocharged V6, not to mention the modern styling inside and out. With that said, if you don't need the latest features or a larger engine, you'll probably save some money by going with a certified pre-owned (or a leftover new) version of the outgoing MKX.