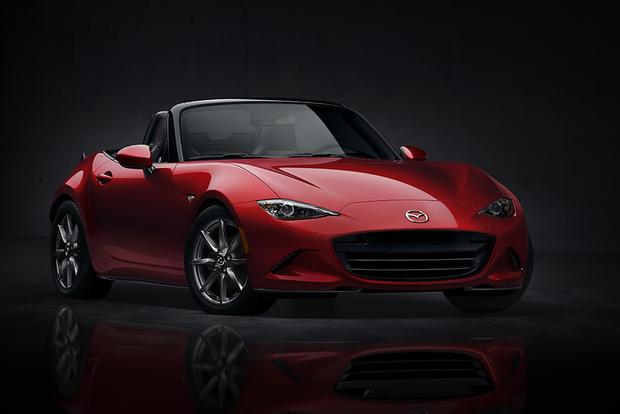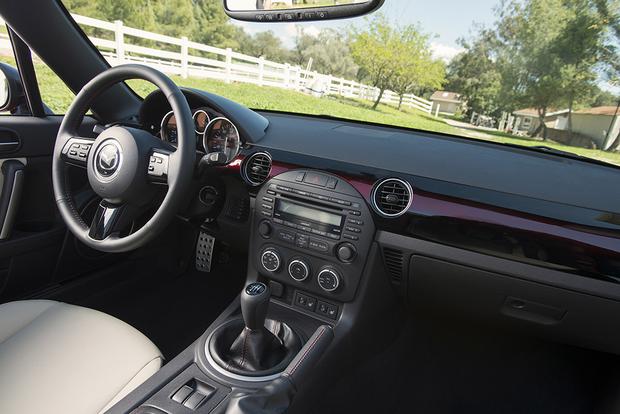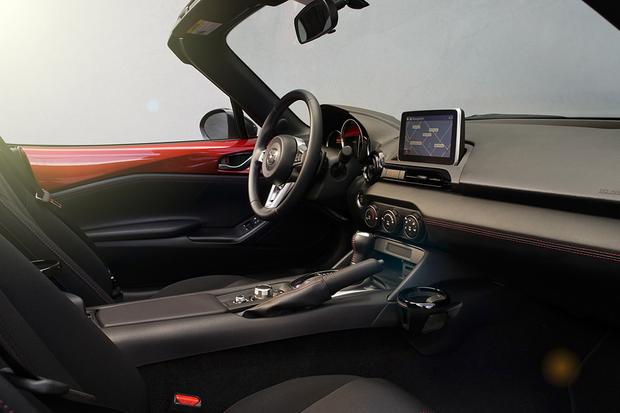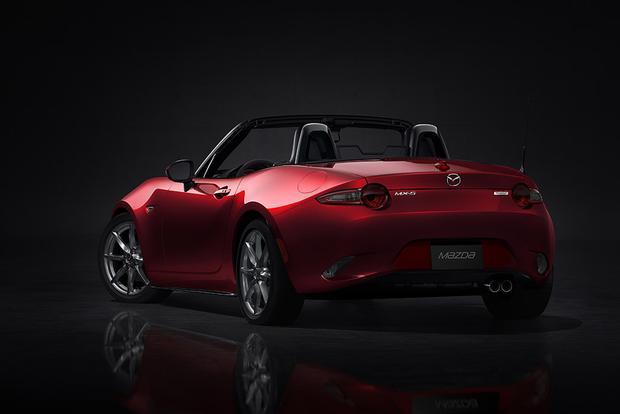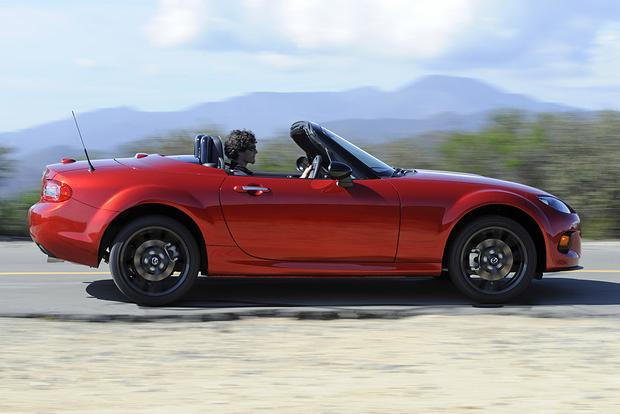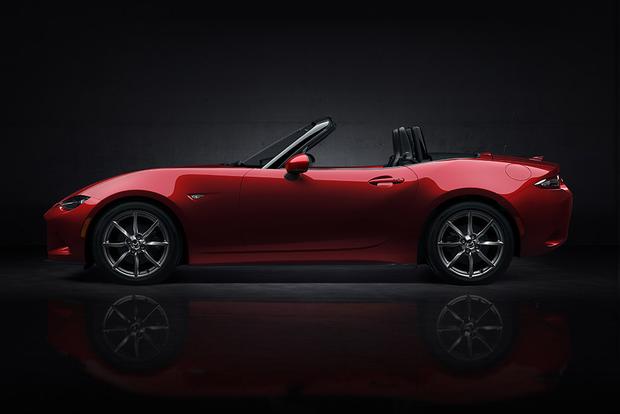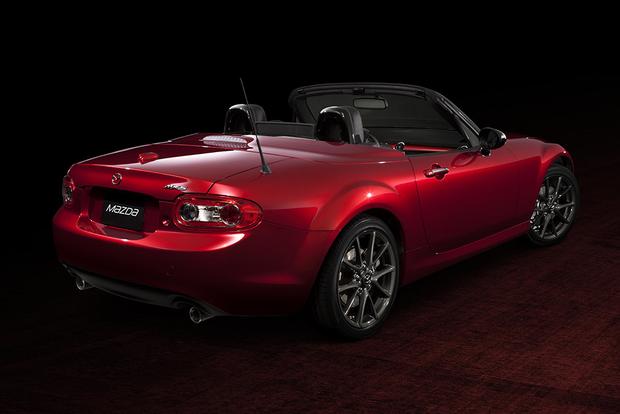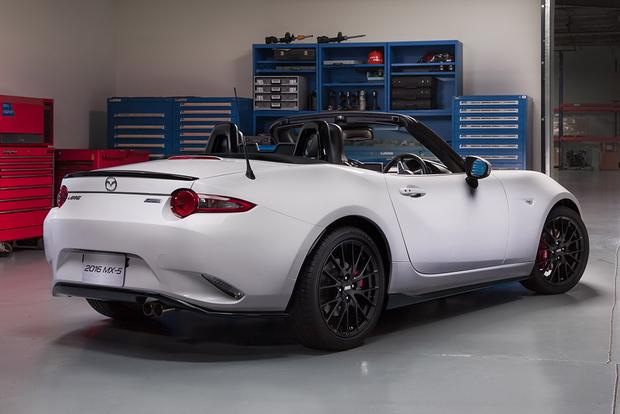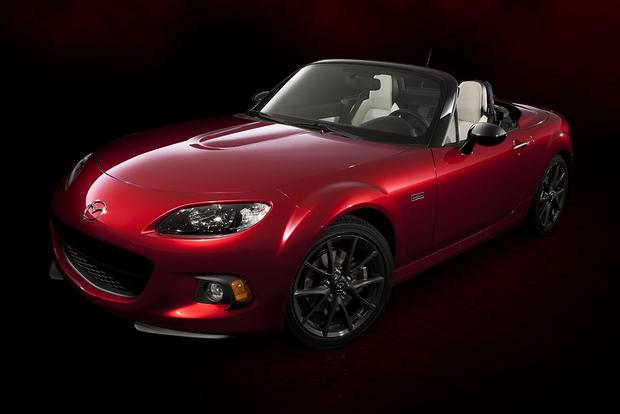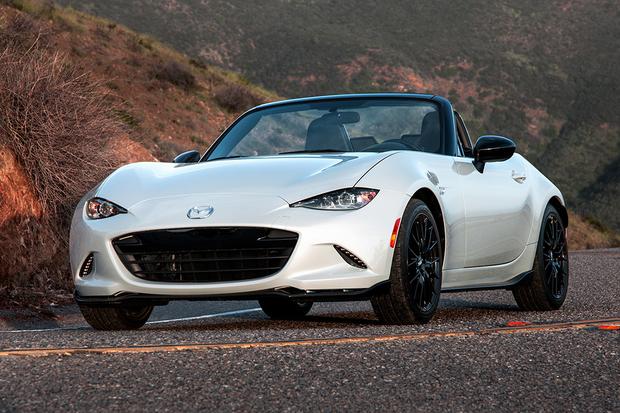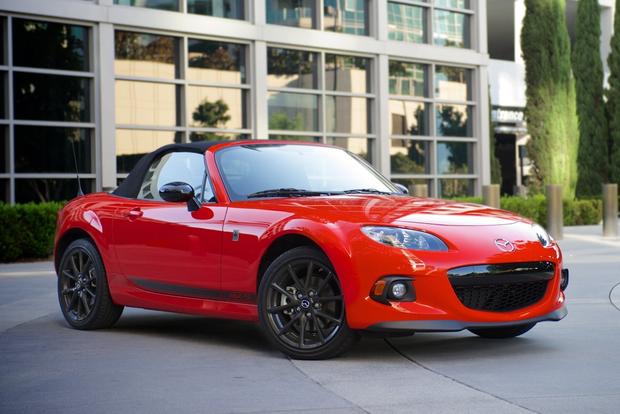 It's been 25 years since the Mazda Miata first came out, and the iconic roadster is just now celebrating the beginning of its fourth generation. Throughout all this time, it has stayed true to its roots, offering a 2-seat, rear-wheel-drive convertible layout with a focus on weight reduction and sharp handling above all else. So what exactly has changed between the outgoing 2015 and the brand-new 2016 Mazda MX-5 Miata? We've rounded up all the key differences in a detailed comparison.
Exterior
Although the outgoing MX-5 Miata and the newly redesigned version share a general profile, enthusiasts will have no trouble telling apart the old model from the new one, as the 2015 MX-5 Miata offers a much more rounded, indistinct shape compared to a far bolder and more modern look in the new model. Specific differences include smaller wheel arches, a revised front end with a more aggressive look, a new rear end with updated taillights and a longer, more sloping hood.
Interior
Climb inside, and you'll quickly realize that the latest MX-5 Miata also offers some serious upgrades over the outgoing model. Once again, the general layout is the same: There are still only two seats, there's a fairly compact cabin, and there's a standard convertible top. But updates include a totally revised center control stack, a new gauge cluster, a new center console and a new steering wheel -- not to mention improved materials on virtually every surface. While the outgoing Miata's cabin was starting to look old, the latest version offers a new look and feel that's thoroughly more modern.
Mechanicals
Both the new Miata and last year's model use a 6-speed manual or optional 6-speed automatic transmission mated to a 2.0-liter 4-cylinder engine. The outgoing Miata's 2.0-liter engine makes 167 horsepower, while the new version offers 155 horses. No, that isn't a misprint: The latest Miata actually has less power than its predecessor, reversing the typical automotive industry trend of adding more power with each new redesign.
Admittedly, the new Miata offers more torque -- 148 lb-ft compared to last year's 140 lb-ft. It's also down about 200 pounds compared to its predecessor -- and we think its transmission is a little tighter, too. The result is improved acceleration despite the decreased power.
Features & Technology
One major way the new Miata takes a step forward over its predecessor is by offering a wealth of new features and technology. Specifically, the 2016 Mazda MX-5 Miata offers a long list of items you can't get in the outgoing model, including a blind spot monitoring system, rear cross-traffic alert and lane-departure warning -- helpful features when the top is raised.
And it doesn't stop there. The new model adds an available 9-speaker sound system compared to the outgoing Miata's 7-speaker unit, along with an improved infotainment system that boasts USB input and Bluetooth audio -- two features you couldn't get in the outgoing Miata. The new version also touts features such as automatic high-beam control, infotainment-app connectivity and automatic wipers.
In other words: If you're a technophile, you'll find that the latest Miata blows the outgoing model out of the water.
Driving Experience
While enthusiasts will likely wax poetic about the major differences between the 2015 Miata and the 2016 version, we have to say we're very pleased with both cars. Yes, the newer Miata feels a little faster and a little sharper around the corners -- and experienced drivers can tell it's a little lighter, too. But both of these two roadsters offer some of the most fun you can have behind the wheel, touting a rear-wheel-drive layout, precise steering, small sizing and excellent visibility.
Although the new Miata's driving experience may indeed compare favorably to the old one, we think it's a moot point: Both roadsters compare favorably to just about everything else on the road.
Safety
Due to the Miata's low production volume, the federal government's National Highway Traffic Safety Administration has not crash-tested the 2016 MX-5 Miata or the outgoing 2015 model. It's the same story at the nonprofit Insurance Institute for Highway Safety. But we're happy to report that both versions of the car offer just about all the safety features you might need, including anti-lock brakes, side airbags and traction control.
The new MX-5, however, takes things a few steps further with a series of newly available options designed to offer even greater safety benefits. Such items include a blind spot monitoring system, rear cross-traffic alert, lane-departure warning and automatic high beams -- all of which help to convince us that the new MX-5 takes safety a little more seriously than the outgoing model.
Conclusions
Although many drivers thought Mazda would have a tough time improving on the third-generation MX-5 Miata, the automaker was able to make it happen with the all-new fourth-generation model. It's not dramatically better than the outgoing version; instead, it offers minor changes in just about every key area, from driving experience to equipment to styling. All the updates conspire to make the latest Miata one of our favorite models yet.