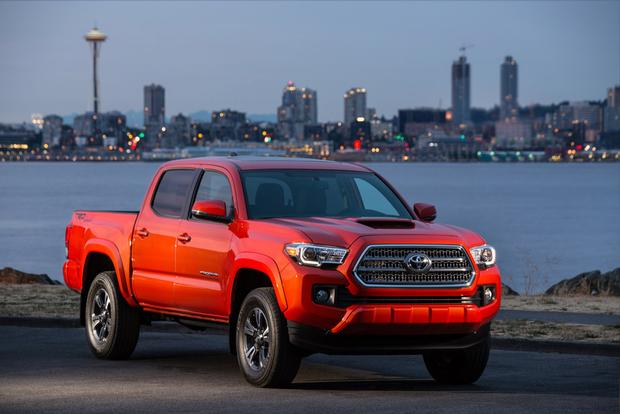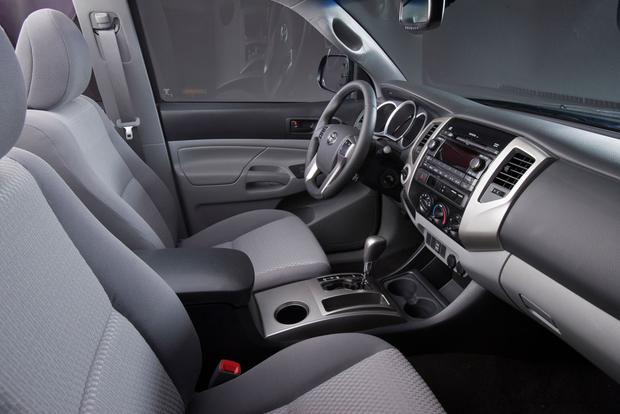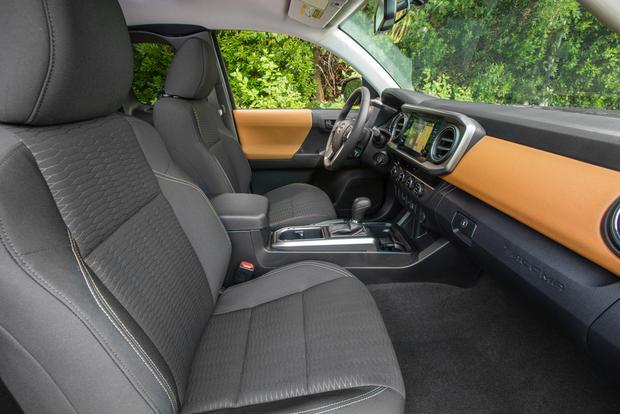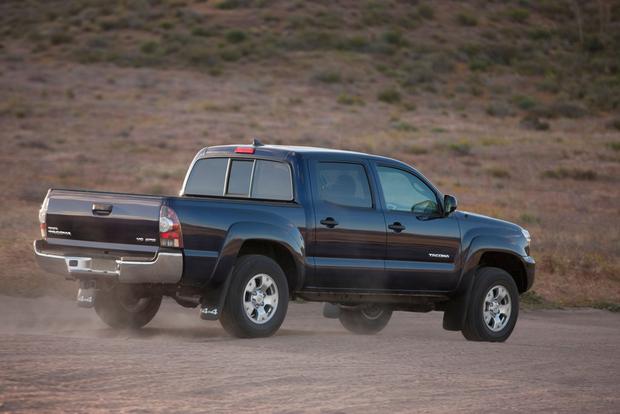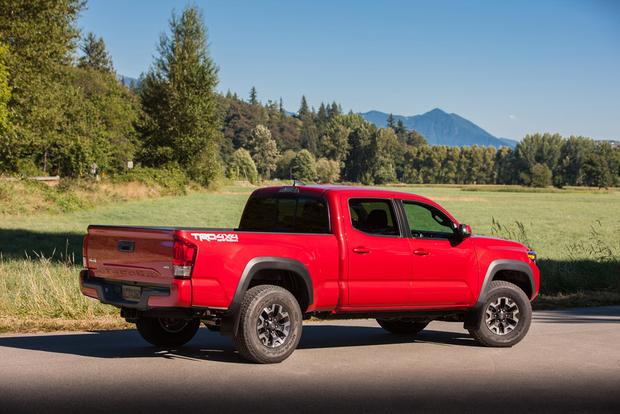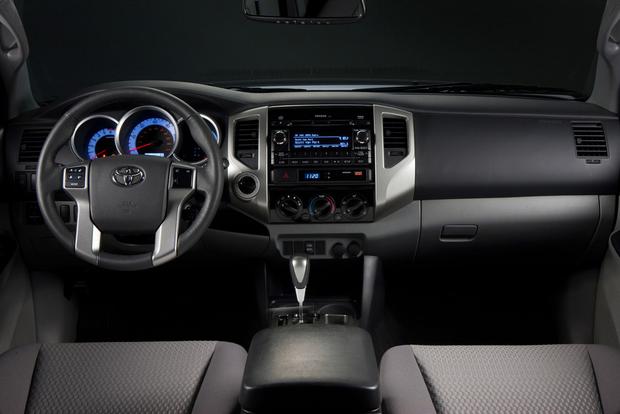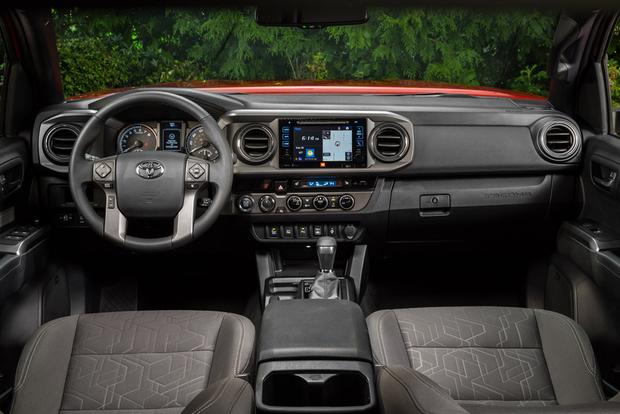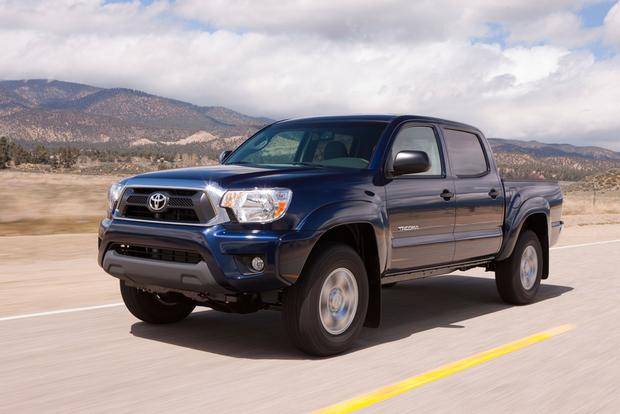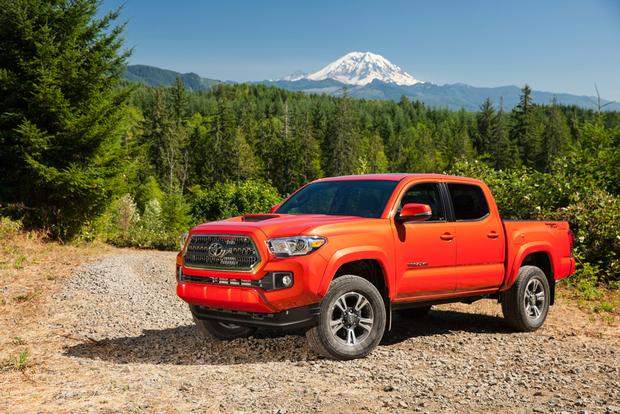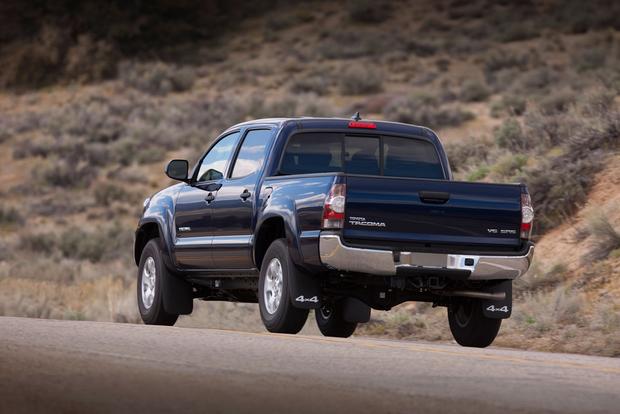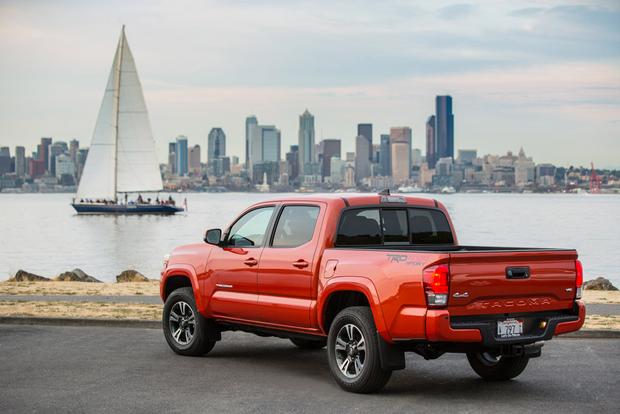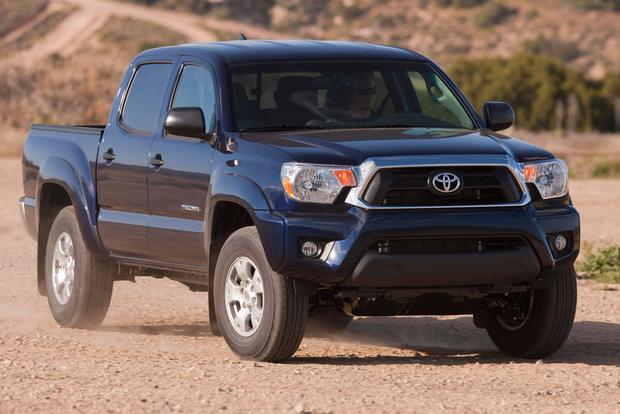 If you're interested in a midsize pickup, you don't have too many choices. There's the increasingly outdated Nissan Frontier, the brand-new Chevrolet Colorado and GMC Canyon, and the Toyota Tacoma, which was quickly aging until a 2016 redesign breathed new life into the popular pickup. What separates the 2016 Toyota Tacoma from the outgoing model? We've created a close comparison to find out the key differences.
Exterior
On the outside, the two trucks don't change much, but loyal Tacoma owners will notice the difference. While the profiles stay the same, the new model offers a new grille, new headlights, freshened lines, revised wheel arches and a new rear end. Changes may not be dramatic, but these subtle updates should be appreciated in the pickup world.
Interior
Changes to the Tacoma's interior are about as subtle as the updates to its exterior. Passenger room remains about the same, as does the quality of the truck's in-cabin materials, but there's a new center control stack, new rounded climate control vents, a new shift lever and a revised gauge cluster. Once again, interior updates aren't obvious, but they'll be clear to anyone who has spent time in the outgoing Tacoma.
Mechanicals
Both the new and old Tacoma offer two engine choices: a 4-cylinder and a V6. The two trucks share the 4-cylinder, which is a 2.7-liter unit making about 160 horsepower. Although 4-cylinder versions of the 2015 Tacoma offer 5-speed manual or 4-speed automatic transmissions, the 2016 model upgrades the old 4-speed automatic to a new 6-speed. The 5-speed manual remains standard.
Most drivers will opt for V6 power, where the two trucks differ. Last year's V6-powered Tacoma used a 236-hp 4.0-liter V6, while today's model swaps out the engine for a more advanced 3.5-liter unit. Despite its smaller size, the new powerplant sees an increase of 42 hp for 2016 to a muscular 278 hp. Last year's 6-speed manual remains standard for some V6 trucks, while a newly optional 6-speed automatic replaces the outgoing Tacoma's 5-speed.
As expected, fuel economy figures are improved compared to last year's numbers. V6 models reach up to 19 miles per gallon in the city and 24 mpg on the highway, a big increase over last year's top figures of 17 mpg city/21 mpg hwy.
Features & Technology
Although the Tacoma has never really been about features and technology, the latest model adds a few important new items. For instance, there's an improved center stack boasting Toyota's latest Entune infotainment system. There's a new wireless charging pad for phones and other accessories. There's newly available dual-zone automatic climate control and a newly optional power sunroof. There's a GoPro mount on the truck's windshield, so you can record your off-roading adventures without having to buy your own mount.
Drivers especially interested in off-roading have some new toys. The biggest is a new CRAWL control feature, which automatically handles off-roading acceleration at low speeds. There's also a new driver-selectable terrain system that alters throttle response, braking and traction control based on the type of driving.
Driving Experience
Although the new Tacoma offers revised styling, an improved interior, a new powertrain and some new features, it doesn't tout a vastly different driving experience than last year's truck. Yes, the new Tacoma is a little smoother than the outgoing model, and it's a little more refined, but the truck is still rough around the edges with vague handling, average performance and a ride that isn't exactly plush.
With that said, this won't be a drawback for many pickup owners, since they know what to expect from trucks like the Tacoma. The same is true when you consider the new Tacoma's ride is roughly on par with its rivals, like the Chevrolet Colorado and GMC Canyon, which also offer improved but not luxurious driving experiences.
Safety
When it comes to safety features, the latest Tacoma only offers one major benefit over its predecessor: a newly optional blind spot monitoring system with rear cross-traffic alert. Other features are basic and include anti-lock brakes, side-curtain airbags and stability control, all of which are standard along with an optional backup camera.
Although the latest Tacoma is too new to have been subjected to the latest crash tests, we suspect it'll perform roughly similar to last year's model, which earned an average four stars overall from the federal government's National Highway Traffic Safety Administration.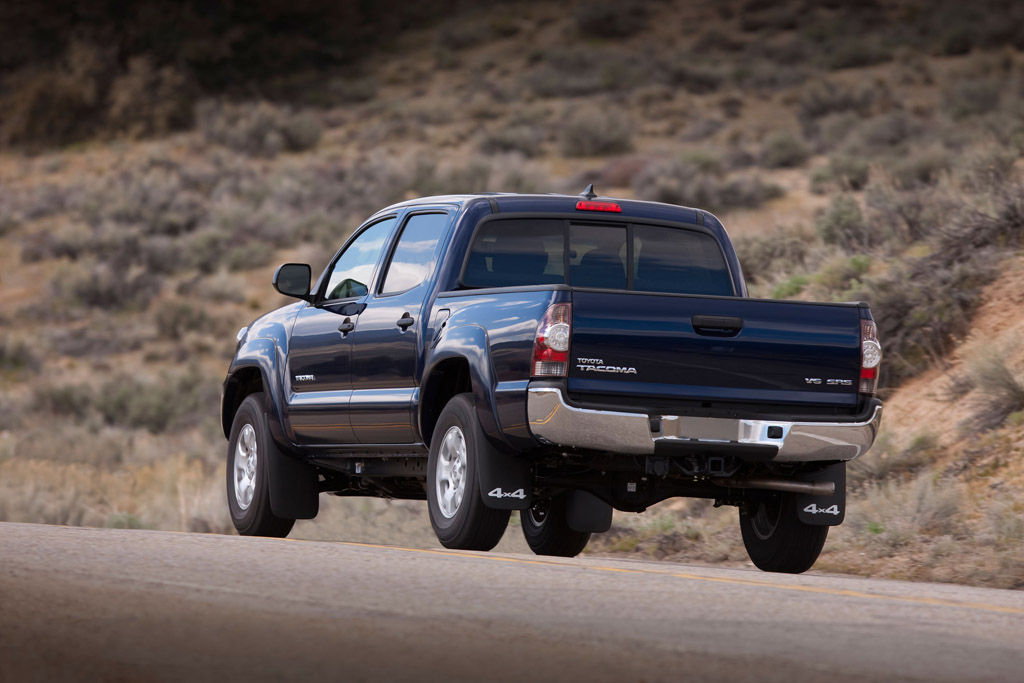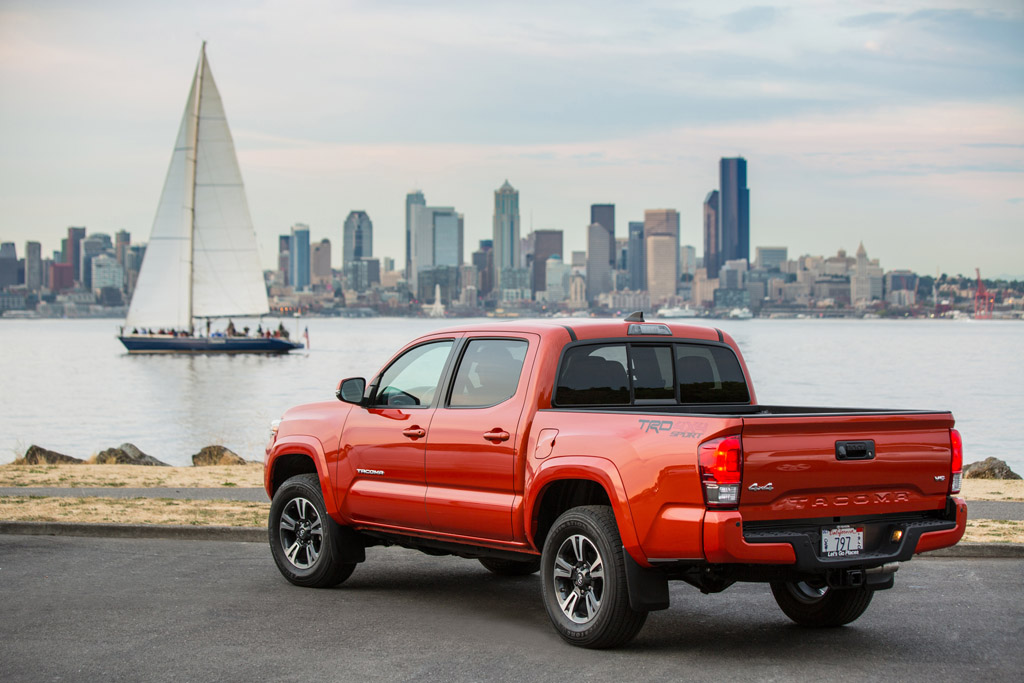 Conclusions
Compared to last year's model, the 2016 Toyota Tacoma is an evolution, not a revolution. The new pickup features new but not dramatically different styling and a revised but not thoroughly overhauled interior. New items include modern features, new technology and an updated V6, but this truck will still feel like home to any driver who spent time in the outgoing version.
Which one should you buy? We'd pick the new one, since it offers advantages over the outgoing Tacoma in every area. If you're interested the best deal possible, we suspect you'll find it in the 2015 Tacoma.