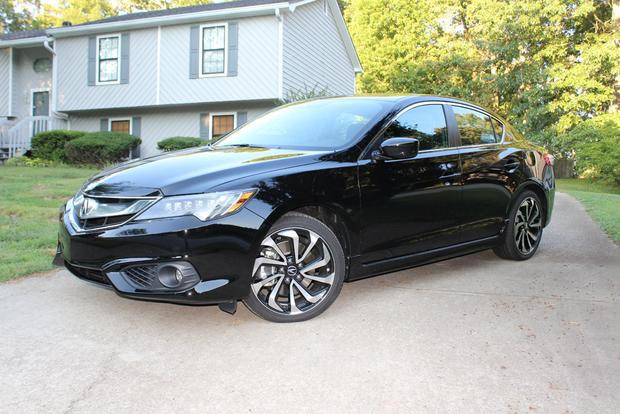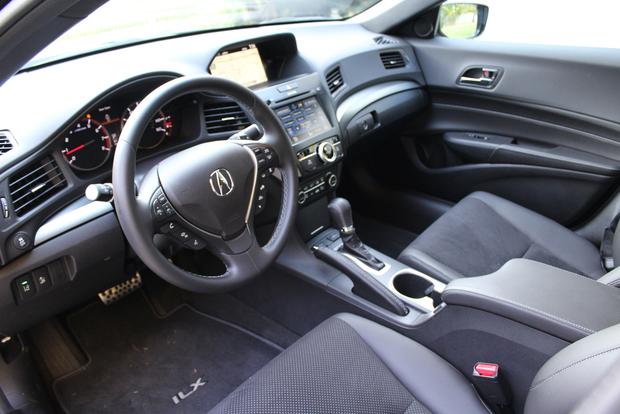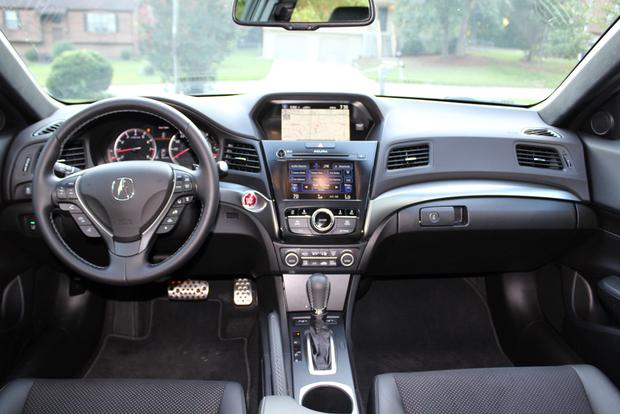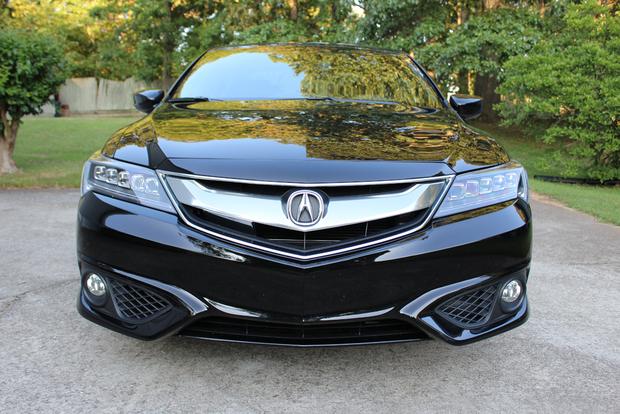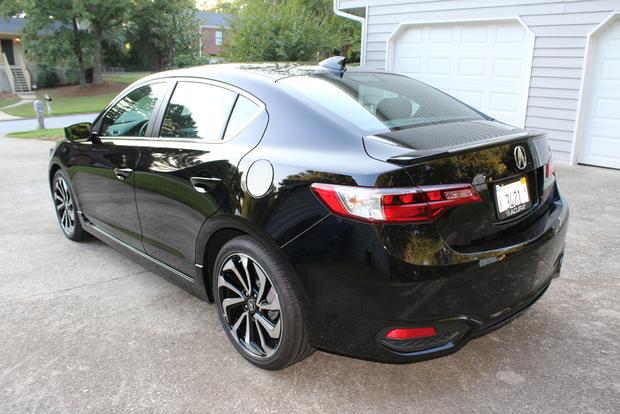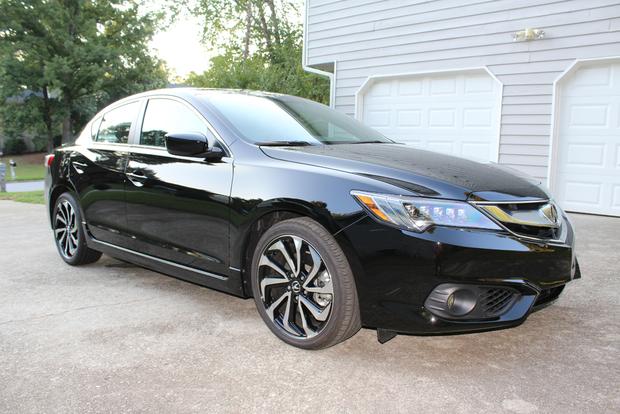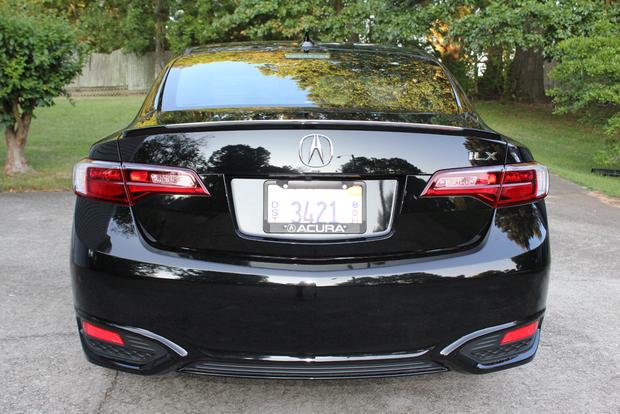 A few months ago, we spent a week behind the wheel of the 2015 Acura ILX -- effectively a gussied-up Honda Civic sporting an Acura badge, some revised bodywork and a few more upscale features. Back then, we weren't too impressed -- but the sedan has been face-lifted for the 2016 model year with some updates to its interior, exterior and list of available equipment. Do the changes go far enough? We spent a week behind the wheel of the 2016 Acura ILX in order to find out -- and here's what we think.
Drives Even Better
During our time with last year's ILX, we appreciated the sedan's driving experience, largely owing to its powerful 2.4-liter 4-cylinder engine and slick 6-speed manual transmission (otherwise only offered in the sporty Civic Si).
For 2016, things are improved even more. The ILX's base-level 2.0-liter engine -- a carry-over from the regular Civic -- is gone, leaving the 2.4-liter powerplant as the sole engine. And a new 8-speed automatic joins the sedan's lineup for 2016, in addition to the 6-speed manual we drove last year. This is the powertrain setup the car should've always included as standard equipment, since it offers smooth, linear power delivery and excellent acceleration, though one staffer noted the engine can be a bit loud under full throttle.
Unfortunately, our so-so comments about the 2015 ILX's handling ring true for the 2016 model, too. Yes, it's better than the Civic -- but it hardly feels like a luxury sedan. Predictable and simple doesn't really fly in a segment full of models that offer some of the most precise, stable, direct steering in the 4-door-sedan world.
Interior and Exterior Improvements Help
Compared to last year's model, we think Acura has done a good job refining the ILX's appearance both inside and out. One staffer, Dwight, noted that he likes the interior of the latest model better than the 2015 ILX's cabin, largely owing to the arrival of Acura's trademark dual-screen infotainment setup, which gives the sedan a more upscale look than its predecessor and helps to differentiate it from the Civic.
On the outside, changes go even further, as the 2016 ILX touts revised front and rear ends that give it a more substantial, luxurious look. Once again, we think this is how the ILX should've looked when it debuted back in 2013, as it helps to differentiate the car from its Honda Civic mechanical twin. Our only gripe is the ILX's unattractive base wheels, with staffer Dwight mentioning that "they look like something I would expect to see on a Civic," rather than an entry-level luxury sedan.
Worth It?
In addition to the changes we've reviewed above, the 2016 Acura ILX also offers a lot more standard and optional safety equipment this year, including some truly opulent items such as LED headlights, adaptive cruise control, forward-collision braking and lane-keep assist. For safety-conscious drivers, that's a huge plus.
Between the new automatic transmission for the 2.4-liter engine, changes to the ILX's interior and exterior, and the sedan's upgraded safety features and options, we think the ILX now comes closer than ever before to justifying its price premium over the Honda Civic. While we're still not quite sure if it's there, we think shoppers considering a well-equipped Civic EX or nicely equipped MINI Cooper should also check out the ILX, as it now offers more than just an upscale badge and some revised sheet metal.