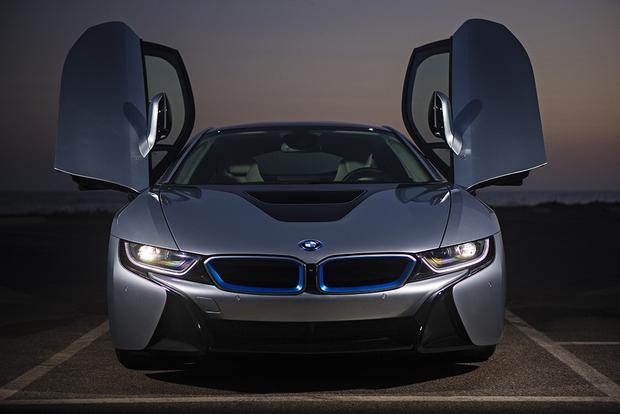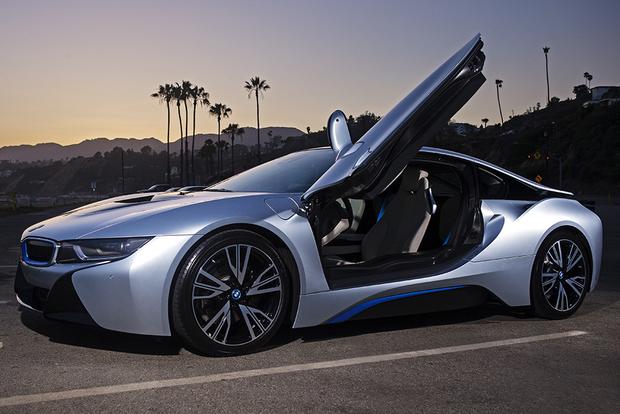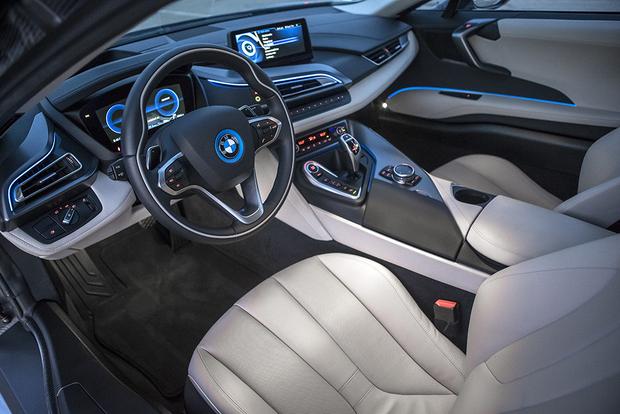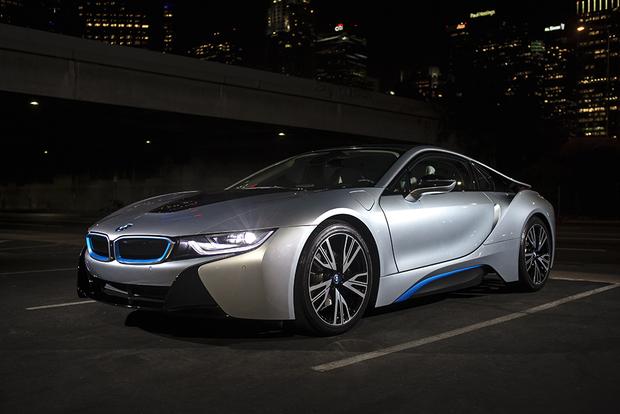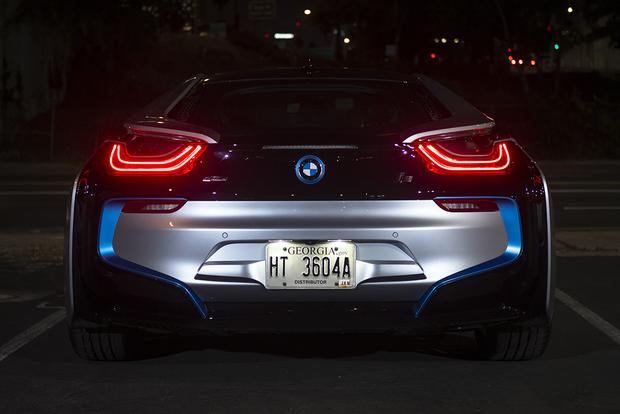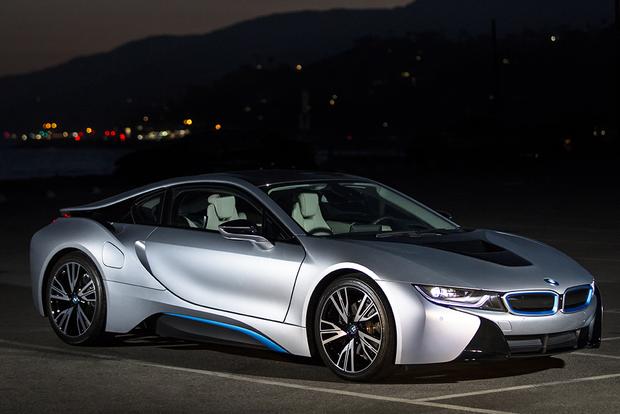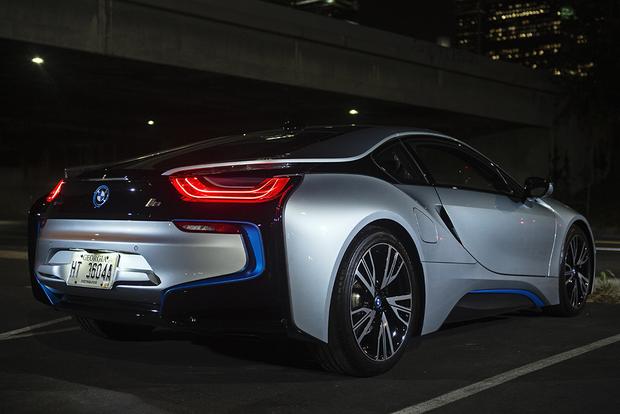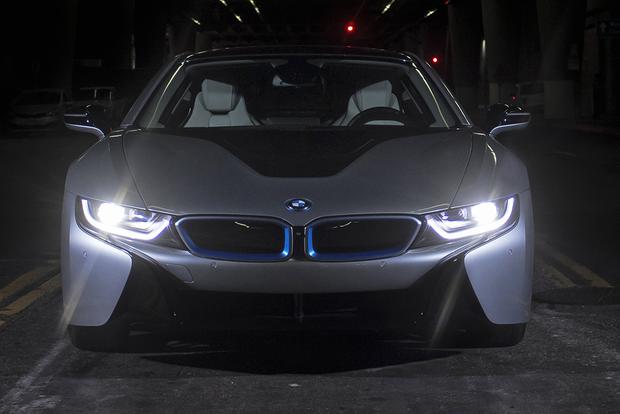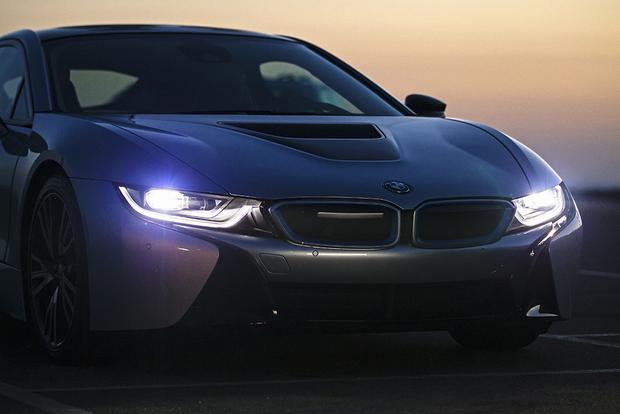 What's New for 2016?
The i8's only change for 2016 is the addition of newly optional LaserLight headlights.
What We Like
Gorgeous styling; incredible fuel economy; amazing interior
What We Don't
Performance isn't quite up to par; high pricing; limited practicality
Overview
The 2016 BMW i8 is a plug-in hybrid sports car that happens to offer some of the most eye-catching styling of any new vehicle on the market. But it's not just styling that has us impressed with the i8. We're also highly excited by the car's numbers -- specifically its fuel economy figures and performance data.
Let's start with gas mileage, since that's the first question you'll probably be asked as soon as anyone finds out your new i8 is a plug-in hybrid. First off, the i8 offers an electric range of around 15 total miles, which isn't bad for a high-performance sports car. From there, the figures get a bit more complicated. The car offers 76 miles per gallon equivalent when you factor in the electric motor, and around 28 mpg from the gas engine alone. The total range is about 330 miles.
But while those numbers are typically associated with a fuel-sipping economy car, the i8 is anything but fuel-sipping, which becomes obvious the moment you see its low-slung and exotic styling. But it's even clearer when you look at the sporty BMW's performance figures. The i8 boasts 357 horsepower, 450 lb-ft of torque, standard all-wheel drive and a 0-60 time of around 4.5 seconds. Not bad for a hybrid.
But the i8 offers more than just performance and gas mileage. Its equipment list is just as futuristic as its styling, with standard and optional features ranging from a simple navigation system to BMW Remote Services, which allows smartphone users to remotely lock and unlock the car, set the climate control and more.
All that sounds good, but there's one issue -- and as you may have guessed, it's the i8's pricing. The 2016 BMW i8 starts around $142,000 with shipping, which puts the BMW in the category of some very serious cars that dramatically outperform it, such as the Nissan GT-R, Audi R8 and Porsche 911 Turbo. Essentially, you're paying extra for the i8's styling and fuel efficiency. Only you can decide whether those items are worth the premium.