Car Comparison
2016 Cadillac CT6 vs. 2016 Cadillac XTS: What's the Difference?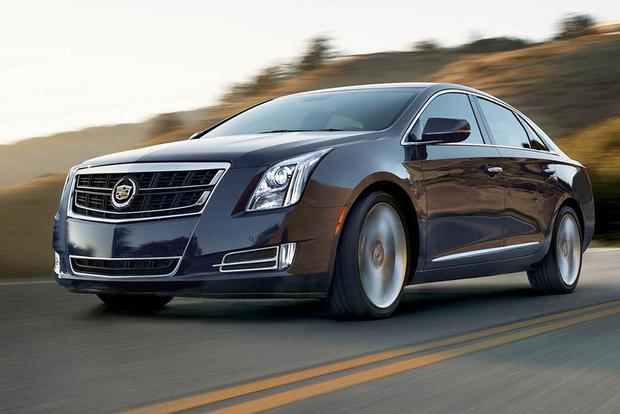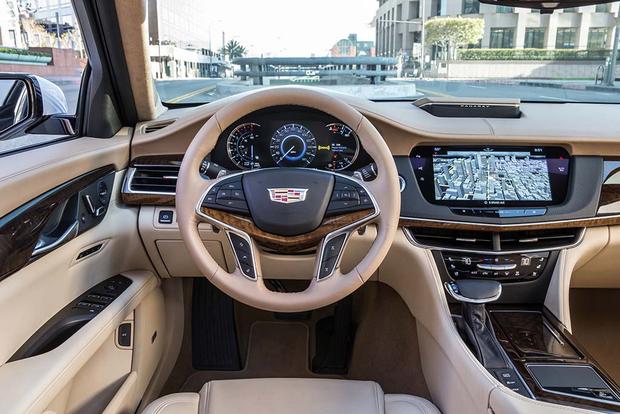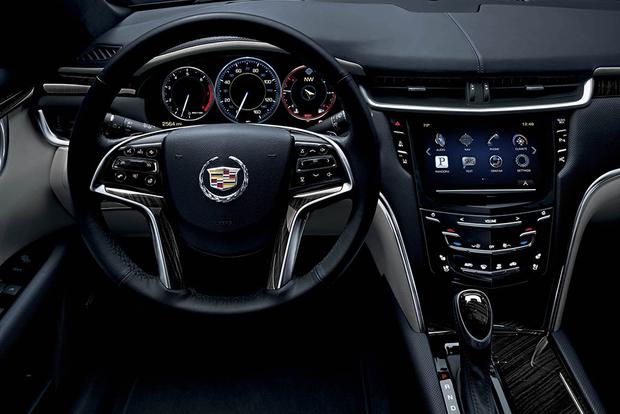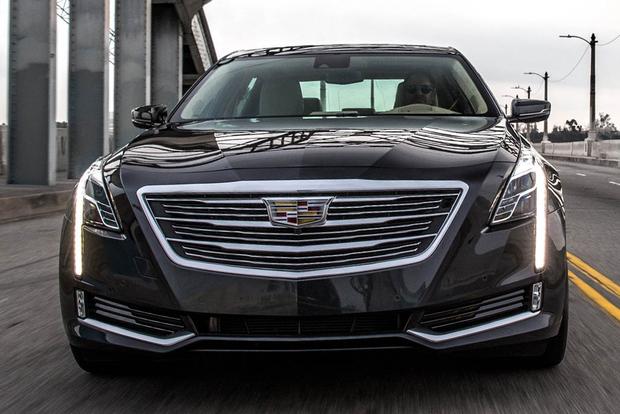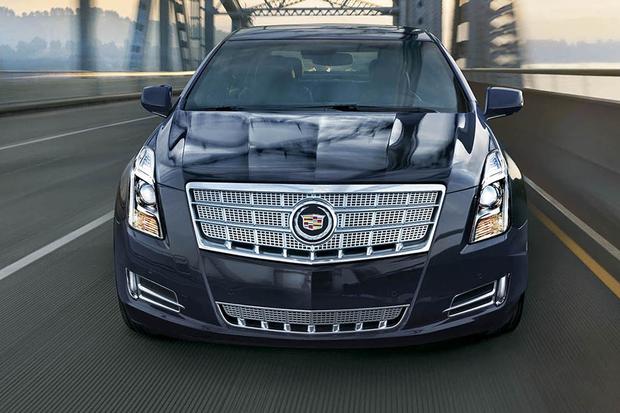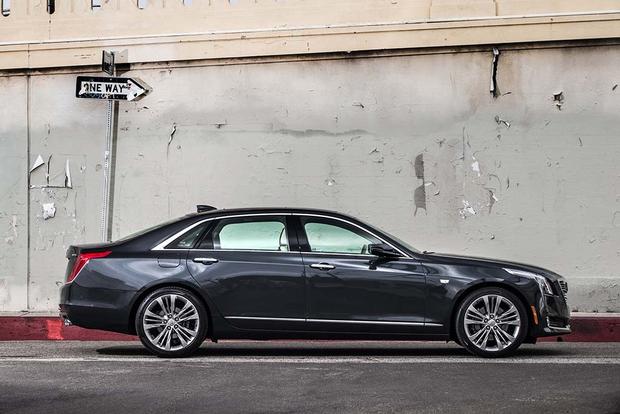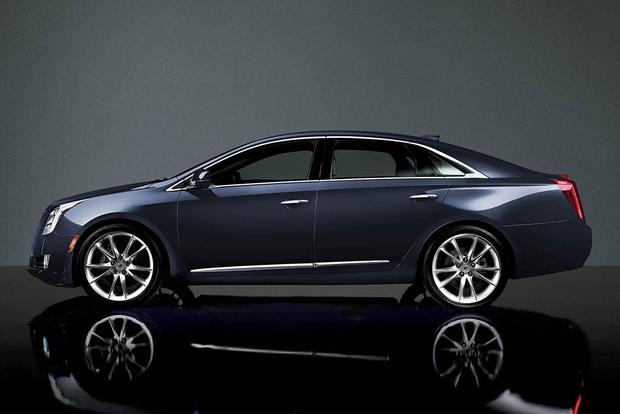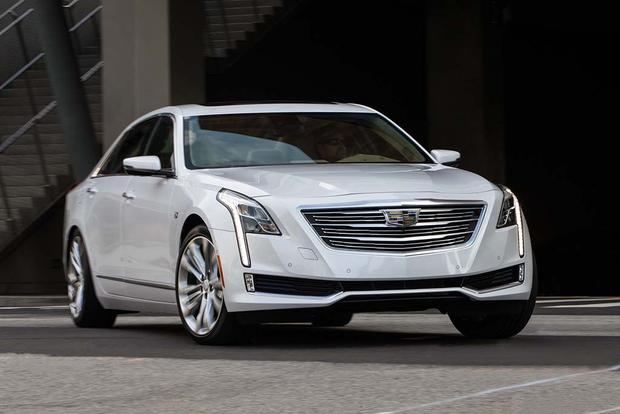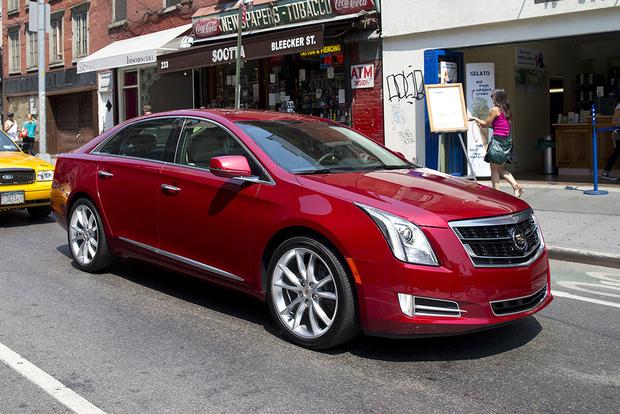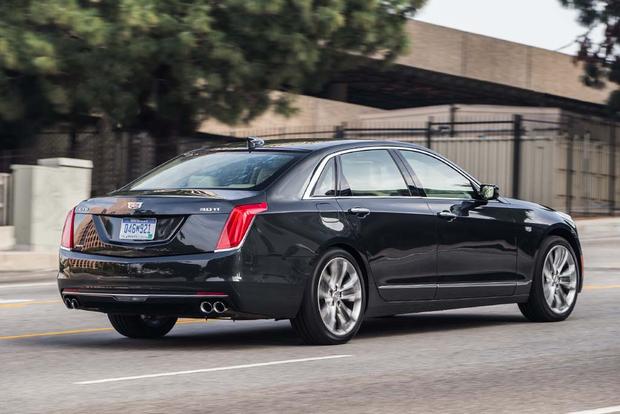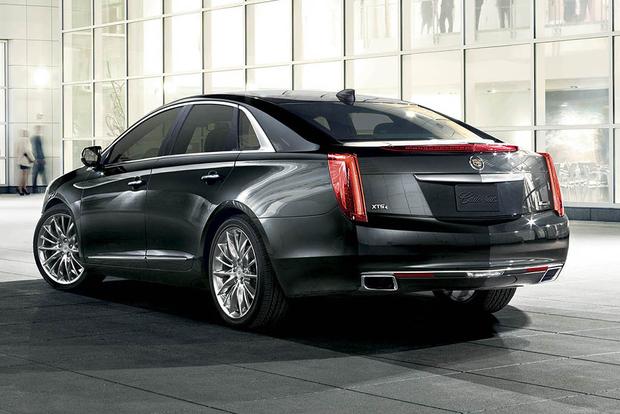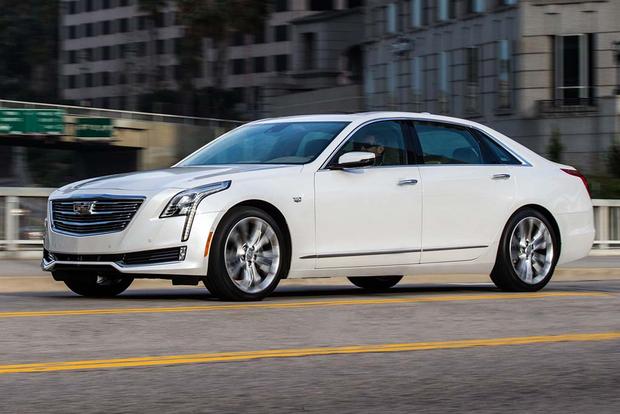 If you're interested in a full-size Cadillac sedan, you're probably trying to decide between the brand's latest model, the 2016 Cadillac CT6, and the older but popular 2016 Cadillac XTS. Given that these two sedans seem like competitors, with similar sizing and pricing, you might be curious what exactly makes them different -- and which one you should get.
To help you find out, we've created a close comparison between the CT6 and the XTS, highlighting their differences and similarities.
Exterior
From the outside, the differences between the XTS and CT6 are clear from the first glance. The CT6 uses Cadillac's latest design language, touting a bold new front end, a unique headlight shape and a sportier overall profile compared to the XTS, which almost seems to be from a different generation in comparison.
Viewed from the outside, it's hard to believe only 3 model years separate the debut of the more traditional XTS (which came out in 2013) from the bolder, more exciting CT6, which debuted this year. As for sizing, the two cars are roughly the same: The CT6 comes in at 204 inches in length, compared to 202 inches for the XTS.
Interior
The interior differences between the CT6 and the XTS roughly mirror their exterior differences. While the XTS's cabin is handsome and upscale, its conservative design is at odds with the more modern, exciting and futuristic interior of the CT6. Once again, a quick glance inside or a short trip behind the wheel will leave you surprised only a few years separate these two cars: The CT6 clearly represents the new Cadillac, while the XTS uses more of the brand's older design language.
With that said, interior room is about the same between both cars.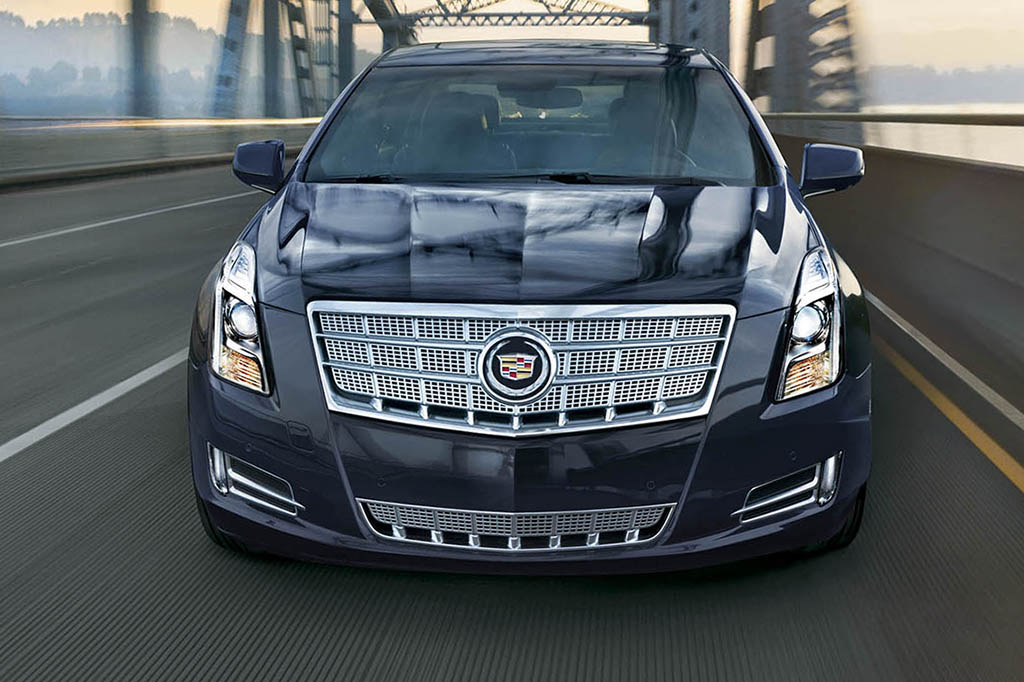 Mechanicals
The XTS offers front- or all-wheel drive and a standard 6-speed automatic transmission. Its base-level engine is a 3.6-liter V6 that makes 304 horsepower and 264 lb-ft of torque, while Vsport versions offer standard all-wheel drive and an optional twin-turbocharged version of the V6 that makes 410 hp and 369 lb-ft of torque.
Meanwhile, the CT6 comes with enthusiast-friendly rear-wheel drive or optional all-wheel drive, and it features a more advanced 8-speed automatic. Base-level models use a 265-hp 2.0-liter turbocharged 4-cylinder, while the CT6 offers the same two optional V6s as the XTS. Power output is different, though, as the naturally aspirated 3.6-liter V6 makes 335 hp and 284 lb-ft, while the turbocharged engine offers 404 hp and 400 lb-ft.
Features & Technology
As you might expect given the results so far, the CT6 is far more advanced than its XTS sibling when it comes to equipment. That isn't to say the XTS is low on features, because it's not: It offers adaptive cruise control, forward-collision warning with automatic braking, 22-way power front seats with a massaging feature, automated parking and a surround-view camera system.
But the CT6 has all that and more -- much more. It offers a 34-speaker Bose stereo system (compared to a maximum of 14 speakers in the XTS), ventilated rear seats, a night-vision camera system, 4-zone automatic climate control (compared to tri-zone climate control in the XTS), active rear steering and more. While we'd never call the XTS a dinosaur, we think most people wouldn't exactly call it futuristic, although you could easily apply that adjective to the CT6.
Driving Experience
On the road, it's easy to see all the differences between the CT6 and the XTS. While the XTS is like Cadillac models from an earlier era -- with a soft, floaty ride that focuses on comfort above all else -- the rear-wheel drive CT6 is sharp, sporty and not as comfortable as you might expect if you're used to older Cadillac models.
With that said, high-performance Vsport versions of the XTS are fairly impressive, at least in terms of acceleration. Push it through corners, however, and you'll quickly discover the drawbacks of the XTS's chassis compared to the more modern CT6.
Safety
In crash-testing carried out by the National Highway Traffic Safety Administration, the XTS earned a perfect 5-star overall score. It also earned strong ratings from the nonprofit Insurance Institute for Highway Safety, though it didn't win a Top Safety Pick designation, because it hasn't yet endured the firm's new small-overlap front crash test. Because the CT6 is so new, it hasn't yet been tested by either firm.
As for safety features, both the CT6 and XTS offer a lot of equipment. In addition to coming standard with the basics (including anti-lock brakes, a backup camera and side-curtain airbags), both models also offer forward-collision warning with automatic braking, lane-departure warning, lane-keep assist, a surround-view camera system, adaptive cruise control and more. In fact, safety is probably where these two models are most similar, with both offering virtually all of the latest gadgets and features.
Conclusions
The 2016 Cadillac CT6 and XTS may be similar in terms of interior and exterior size, but the two models offer a long list of differences. That list also includes pricing: The CT6 starts around $54,500, compared to a more affordable $46,300 for the XTS.
Is the CT6 worth it? That all depends what you want from a luxury sedan. While the cheaper XTS is more comfortable and more traditional, it's also less technologically advanced and less exciting to drive than its hip, modern CT6 stablemate.