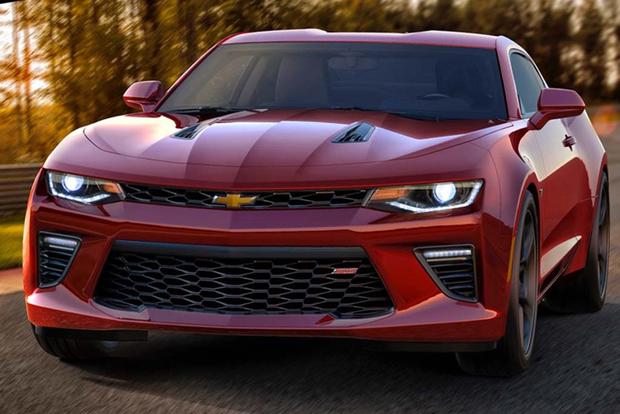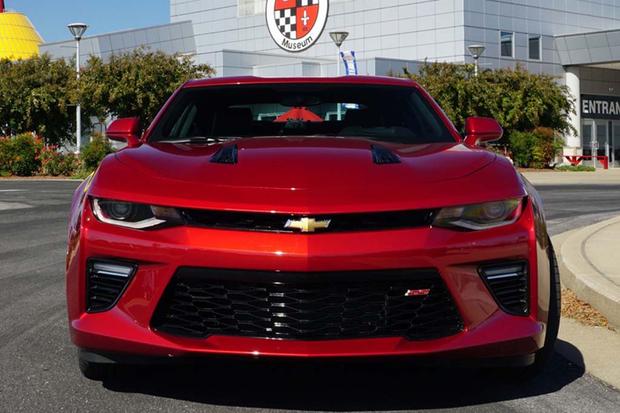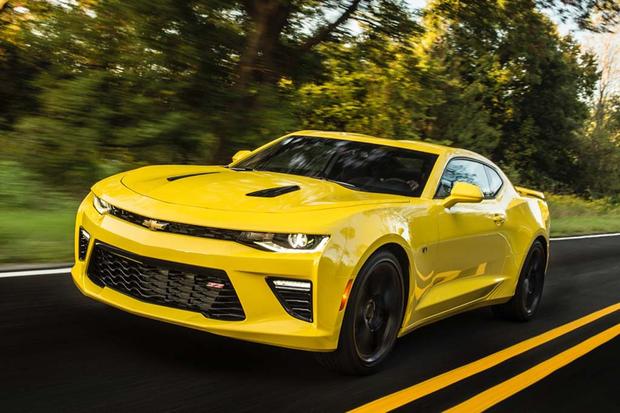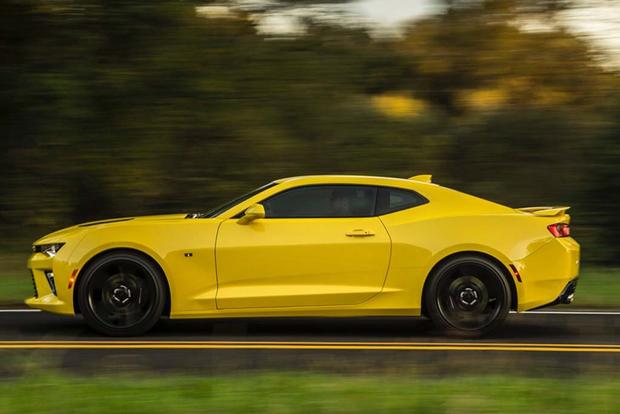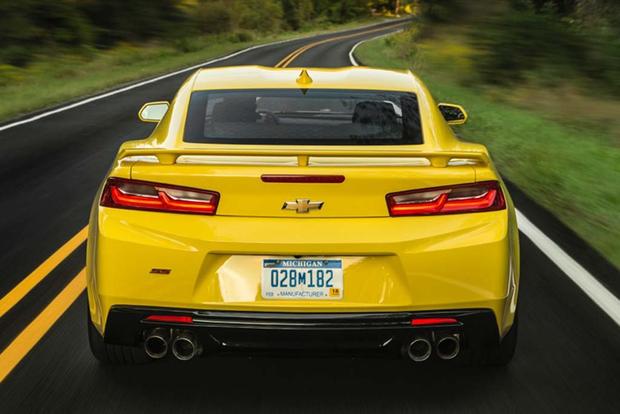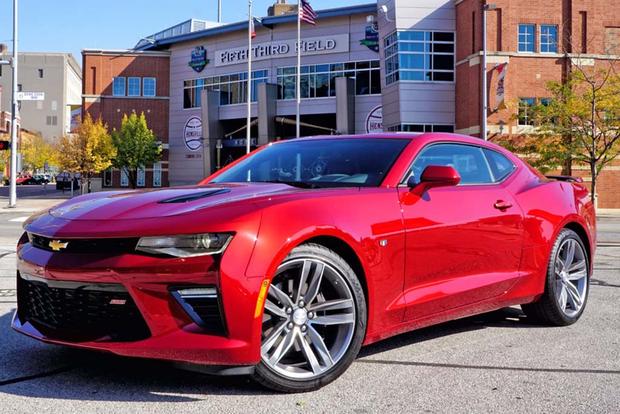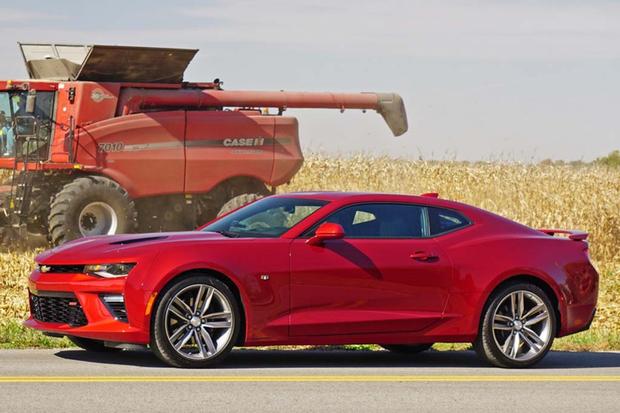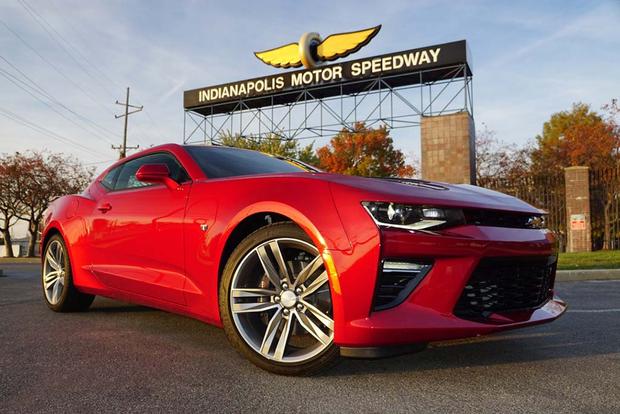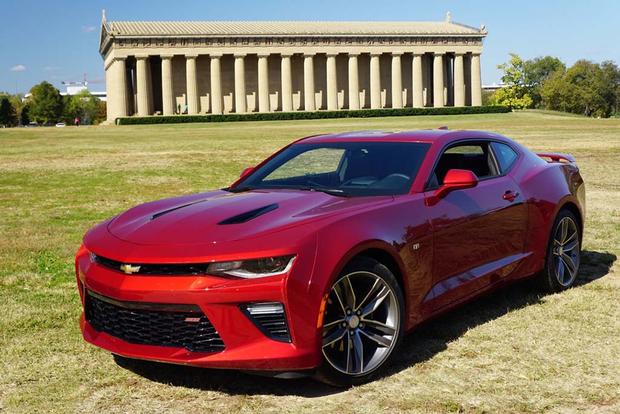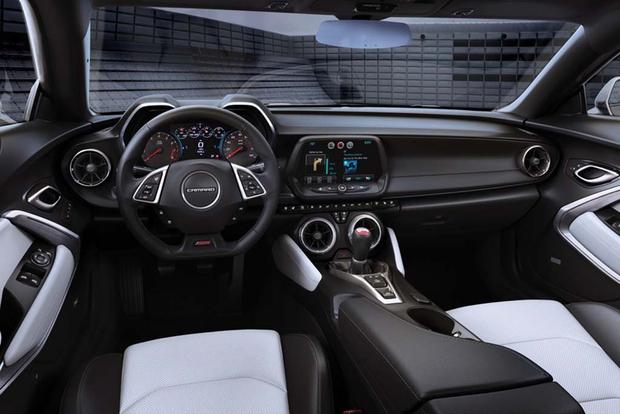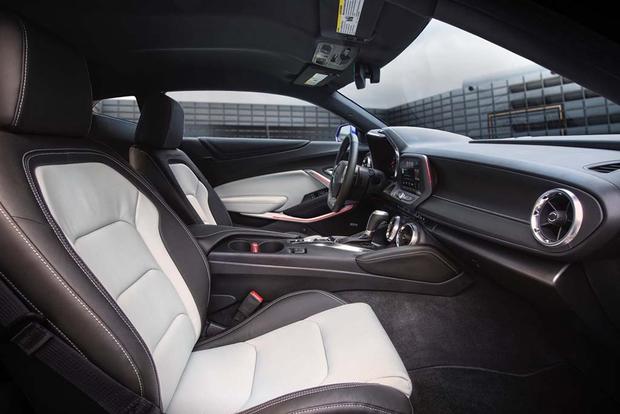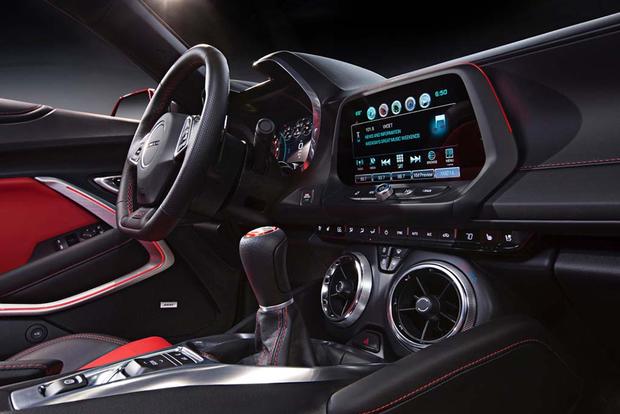 Newly skinned, lean and mean, the 2016 Chevrolet Camaro has gone on a diet. Now in its sixth generation, it's on sale in November in Camaro LT and SS variants with three new power plants and technologies that correct some of the shortcomings found in the Bumblebee fifth-generation era.
But is this newest Camaro a car that can take us from the Motor City of Detroit, Michigan, to the Music City of Nashville, Tennessee?
To find out, we decided to take the latest rival to the Ford Mustang and Dodge Challenger on a road trip, starting at the Hitsville U.S.A. (Motown) studios in Detroit. We followed with a brief stop at the home stadium of the Toledo Mud Hens in Toledo, Ohio, before crossing the border into Indiana and heading to the Indianapolis Motor Speedway. Day two found us entering Kentucky, where the Camaro had some quick face time with its relatives at the National Corvette Museum in Bowling Green, Kentucky. From there it was a straight shot into Music City, Tennessee. All the while, we were entertained by music from SiriusXM radio.
What's New?
The 2016 Camaro features a new, lighter architecture that has seen a weight reduction of 390 pounds on the base model and 223 pounds on the SS version. This more muscular muscle car is now based on the Cadillac ATS platform. It gets three new engines and a combination of six different powertrains starting with an anything-but-base turbocharged 2.0-liter 4-cylinder engine making 275 horsepower and 295 lb-ft of torque, followed by a 335-hp and 284 lb-ft producing 3.6-liter V6. Enthusiasts will likely opt for the Camaro SS and its 6.2-liter, 455-hp and 455 lb-ft of torque V8.
All-new power plants feature direct injection and variable valve timing for power on demand. Both V6 and V8 are equipped with Active Fuel Management (cylinder deactivation) for improved fuel efficiency. They come with a buyer's choice of TREMEC 6-speed manual or GM Hydra-Matic 8-speed automatic transmissions with paddle shift levers and in the case of our SS, a new Drive Mode Selector offering Touring, Sport, Track and Snow and Ice modes.
This new 2016 Camaro rides on an independent suspension with MacPherson struts in front and a new anti-squat multilink kit at the rear, with Camaro-specific tuning for improved launch handling. A ZF power-assisted steering system offered some of the best steering and feedback we've seen in a while from the Camaro.
If the excitement gets too exciting, drivers can rein it back in via available Brembo brakes, which are standard on the SS. Magnetic Ride Control suspension was another exclusive SS option, offering an adaptable kit similar to those found in the C7 Corvette, Cadillac CTS-V and even a few Ferraris.
Sculpted and Chiseled
"Like a T-shirt on a muscular physique," according to Chevrolet officials, the 2016 Chevrolet Camaro is tighter and utterly aggressive, even after measuring two inches smaller than the outgoing model.
A new antagonistic grille scoops up as much air as possible with a sinister grin that is unmistakable. LED light pipes accent and illuminate the daylight running lights. The new lower bumper area incorporates air curtains to clean up the air that flows past the front wheel openings.
In profile, the Camaro looks similar to the previous generation save for the slightly different cut of the windows in the C-pillars. GM designers have shown a convertible Camaro and to that end, have made sure that the roofline of the soft-top mimics that of the hardtop.
Interior Design
The 2016 Camaro enjoys an interior that has grown past its boy-racer roots. The dashboard's down-low gauges are now gone, replaced with air-conditioning vents that feature concentric temperature controls on the outside of the rings. Soft-touch material helps to boost the visual quality seen throughout the interior.
Speaking of the dashboard, its well-planned gauge binnacle includes a main speedometer and tachometer, while water, oil, battery and fuel gauges reside in a configurable 8-inch screen between the main gauges, that also display navigation, audio and cellular information. To its right is a second 8-in screen, which is the main source of control for the MyLink infotainment and navigation systems. The center console is home to the manual, or in our case, automatic shift lever, and the Drive Mode Selector.
An ambient lighting system is also included allowing drivers to customize the interior through changing accent lighting that can be adjusted according to tastes or moods.
The front seats offered great comfort during extended stints behind the wheel, which was just the thing for a 5-hour drive from Detroit to Indianapolis. We honestly think the rear seat is uninhabitable once a driver taller than 5 feet 6 inches is comfortably seated in front. From a cargo standpoint, the trunk features high lift-over access and has suitable space for approximately two roll-aboard and two computer cases (on the other hand, did you ever wonder why Mr. and Mrs. Thurston Howell III carried so much luggage on their 3-hour tour as depicted on Gilligan's Island?).
Performance Is Standard
Living with the 2016 Camaro is a relatively easy feat that is best accomplished through deliberate actions. Realize that it's not suitable to carry a family of four across the state.
Acceleration is blistering, just as you would expect from an engine that would normally be at home in the Corvette C7. The 8-speed automatic transmission seamlessly sought the next gear with smooth, almost imperceptible shifts but paddle shift levers were at the ready in case a driver has other ideas. The roar of the engine is one of this car's great selling points and only does its part to make the drive more exciting. However, don't tell anyone that some of the aural treats are accomplished by sound resonators that pipe the effects into the cabin.
Touring mode offered a relaxed ride through the Motor City, and the Active Fuel Management shut down to four cylinders for increased fuel economy. We observed an average of 20.8 miles per gallon. Switching over to Sport mode firmed the steering and suspension and kept the transmission holding gears longer. Despite the quiet cabin, road noise was able to get inside, probably due to the Eagle F1 run-flat tires.
The 2016 Camaro is available in 1LT/2LT trim with the 2.0-liter turbo, with a price point starting at $26,695. The Camaro starts at $26,190 with the 3.6-liter V6, and trim levels culminate with the 1SS/2SS with its 6.2-liter V8, starting at $37,395.
Thanks to an available head-up display, our eyes did not have to wander too far for a clear view of the road ahead. Equipped with Apple CarPlay, iPhone connectivity was as simple as plugging in the standard USB cable. Even without GM's navigation, we could enter an address on the Maps app and watch it display our progress to our destination. If the phone failed, OnStar advisors were ready with turn-by-turn directions, which took us directly to Tootsie's Orchid Lounge in our destination city of Nashville.
To gain access to this information, Autotrader attended an event sponsored by the vehicle's manufacturer.