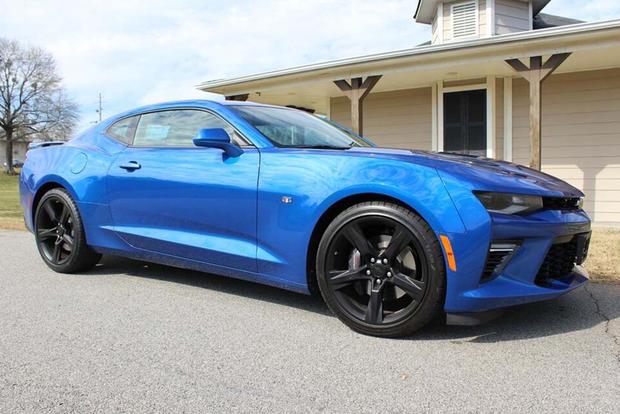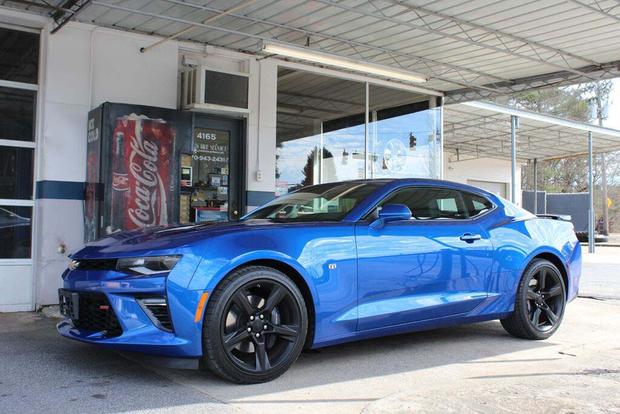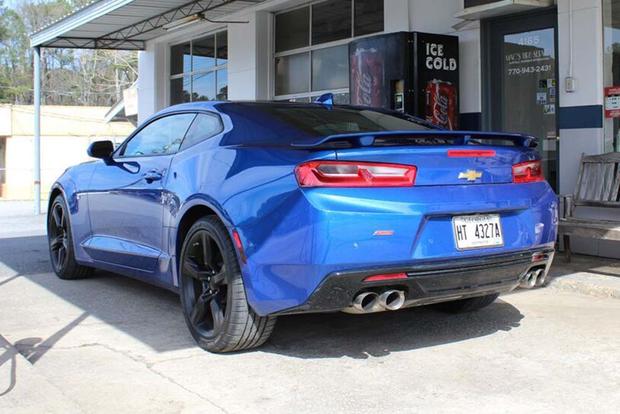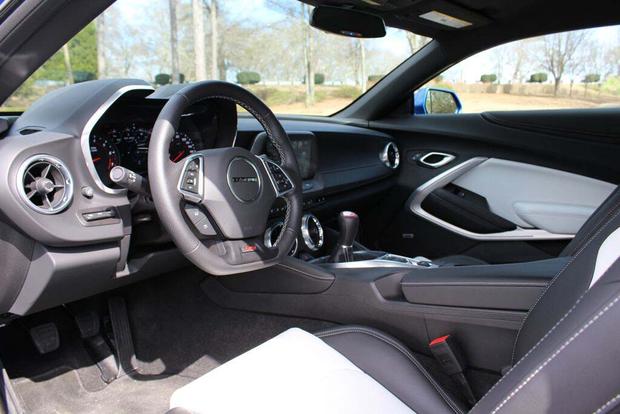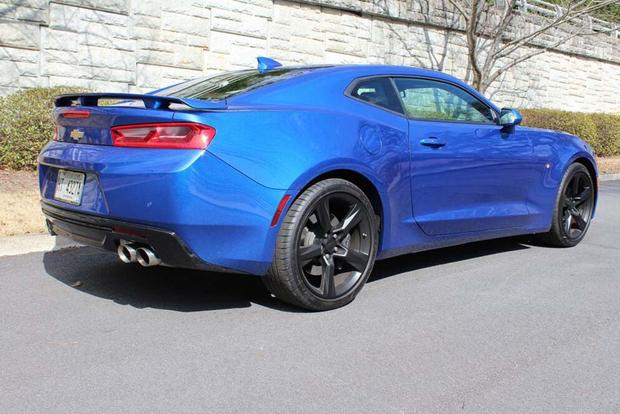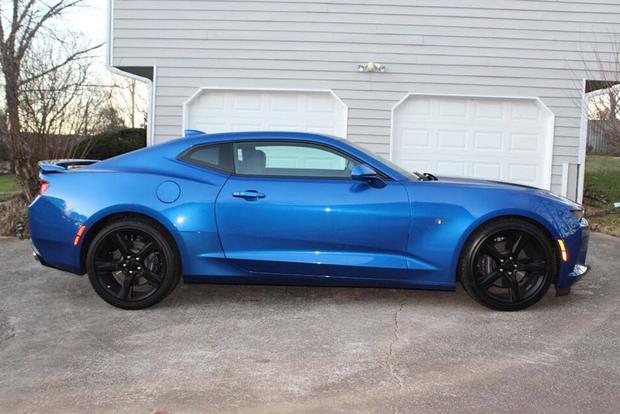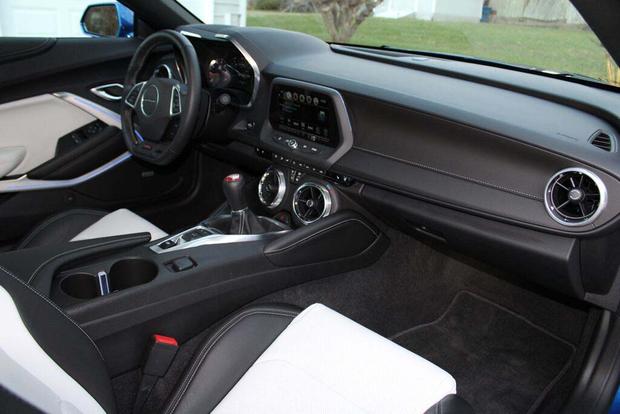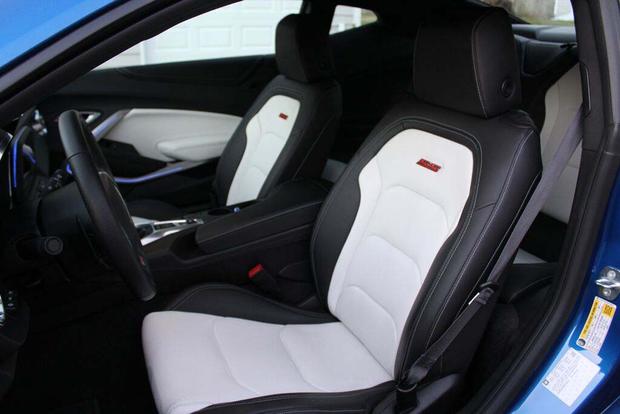 The Chevrolet Camaro is all new for 2016 -- though you might have to look twice to realize it. The 2016 Chevrolet Camaro touts a relatively similar exterior design to the outgoing model, but don't be fooled: The Camaro is thoroughly overhauled this year, with a new interior, a revised powertrain lineup and a long list of new features. We recently spent a week driving a high-performance Camaro SS, which features the model's 455-horsepower 6.2-liter V8. Here's what we think.
Good Exterior, Great Interior
Although exterior changes to the 2016 Camaro are subtle, we like the updates. We think the car manages to look a little more modern now, combining some unique touches from the Corvette with the retro lines we liked in the old Camaro. Most drivers probably won't be able to tell the new and old Camaro models apart -- but those who can will appreciate the subtle revisions.
More importantly, however, we love the new Camaro's interior -- so much so that we named it one of our 10 Must-Experience Interiors for Under $40,000. It received a far more thorough overhaul than the exterior, which is good, because it needed a much greater revision. Not only does it offer better styling and a more modern appearance than the outgoing model's cabin, but it boasts improved materials, an enhanced (and configurable) instrument cluster, more comfortable seats and an all-around better design that's more sensible and easier to figure out. When you sum it up, Chevrolet knocked it out of the park.
Excellent Driving Dynamics
Driving dynamics have improved, too. All of our editors noticed the latest Camaro's handling improvements, which are largely courtesy of the car's excellent Magnetic Ride Control suspension system -- a feature that was previously only offered in the ultra-high-performance Camaro ZL1. It makes the Camaro quick around turns and comfortable over rough roads.
We also appreciated the coupe's sport mode, which brought the exhaust to life and tightened up the steering. And then there's the even-more-aggressive track mode, which boasts noticeably more aggressive gearing, even tighter steering and an even louder exhaust sound. In fact, we liked the driving dynamics so much that one editor gave our 2016 Camaro test car the ultimate praise: "It drives like a Corvette."
Better Than the Mustang?
This is the all-important question -- and unfortunately, we don't have an answer. Some of our editors think it is better than the Mustang, while some think it isn't. But either way, we're happy to report that both the Mustang and Camaro are excellent new models that are very much worthy of your consideration if you're looking for a bold, stylish sports car that's fun to drive -- and that's something we couldn't necessarily say about either vehicle in the recent past.
Our Take
Although it may not look heavily updated from the outside, the 2016 Chevrolet Camaro makes huge changes under the skin, in the cabin and up front -- where it offers a new turbocharged 4-cylinder engine that we haven't yet had the chance to test out. If you crossed the old Camaro off your list for lackluster driving dynamics or a mediocre interior, we think the new model deserves your consideration once again.