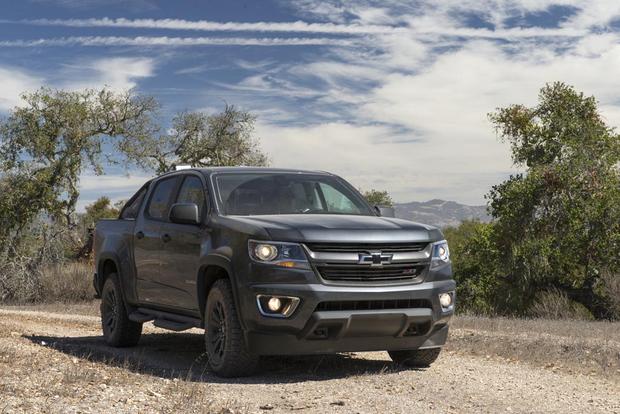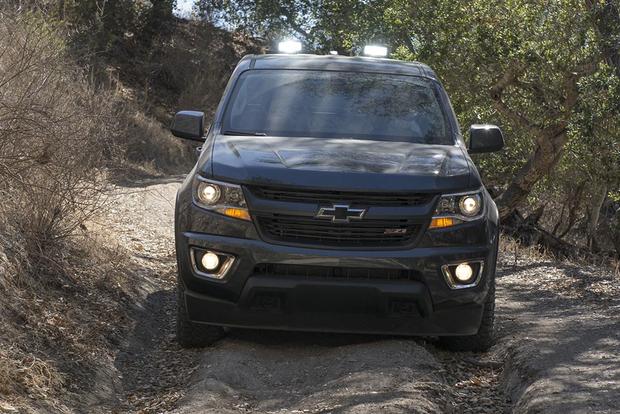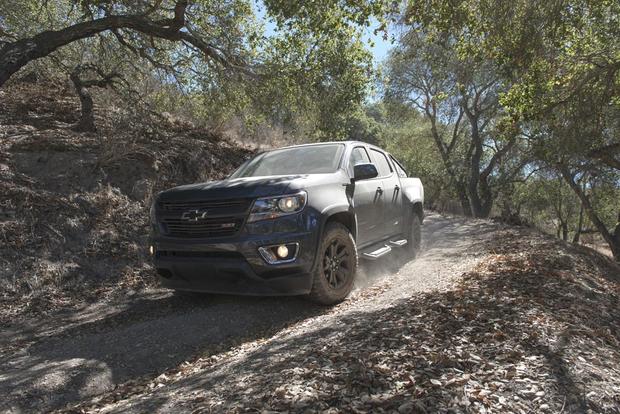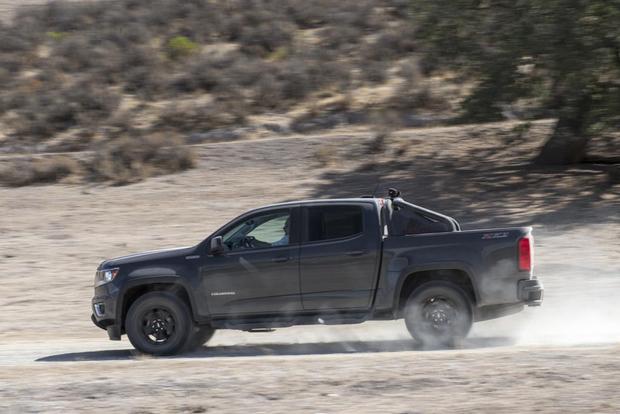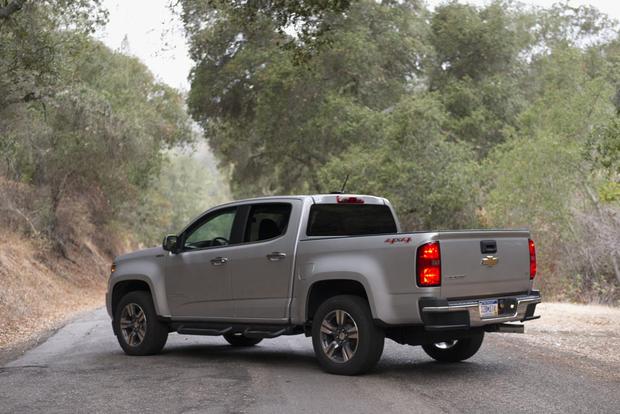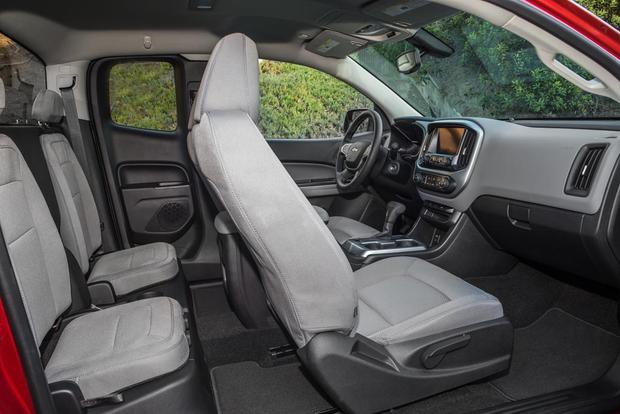 The 2016 Chevrolet Colorado midsize pickup received a new diesel engine for this model year. And that's hot on the heels of the truck making its debut as an all-new generation for the previous model year. Along with its GMC twin, the Canyon, this new Colorado has been lauded as one of the absolute best in its class.
It's also worth noting that anyone looking for a midsize truck with the kind of torque and pulling power only diesel can provide is limited to this Chevy/GMC option. No other manufacturer can currently oblige. But buyers won't be complaining. Just as the Colorado is a star of its segment, the diesel version is a highlight of the range. The engine is available in Crew Cab LT and Z71 versions with either rear-wheel or all-wheel drive.
The Engine
Its proper name is Duramax and it displaces 2.8 liters, which is quite a lot for a 4-cylinder unit. The block is cast iron; the head is aluminum. Output is a so-so 181 horsepower at 3400 rpm, but as is always the case with turbocharged diesel engines, it's all about the torque: 369 lb-ft developed at just 2000 rpm. That's a lot of low-end punch and perfect for towing duties. In rear-drive versions, maximum trailering capacity is a best-in-class 7,700 pounds. Going for all-wheel drive only means a pulling power drop of 100 pounds.
There are no numbers from the Environmental Protection Agency yet, but during our test drive, the best average in the trip computer's display was 27.9 miles per gallon, and that's accounting for town and country driving, plus a couple of freeway stretches. The truck gets up to freeway speeds with minimum strain and minimum noise. It's a smooth and quiet ride, helped in part by the engine's balancer shafts and other refinement measures such as hydraulic engine mounts.
A 6-speed automatic is the only transmission available, but that's no problem at all: It shifts quickly and quietly.
In light of the recent emissions issues, Chevrolet is confident enough to state that this is the cleanest diesel engine it has produced, and it's built to comply with even tougher emissions regulations anticipated by the company. It employs an exhaust treatment to reduce nitrogen oxide, and exhaust pressure is also used in engine braking -- a function sometimes referred to as a "Jake Brake" -- to reduce wear on the actual brakes during long downhill stretches.
The Rest of the Truck
In Crew Cab form, passenger space is more than adequate. Even the rear quarters have a decent amount of headroom and legroom, while the seats themselves are well-cushioned and comfortable.
The dash is fashioned from plastics that look fairly classy and the driver's instrument cluster houses a 3.5-inch display with resolution that's appropriate for this era of technology. This model year brings compatibility with Apple CarPlay, which is a major plus for anyone who has tried getting a handle on a vehicle's infotainment system and wondered why it couldn't just work like an iPhone. This feature brings Apple's ubiquitous smartphone into the vehicle's screen and voice command functions.
Bed lengths are 5 feet, 2 inches or 6 feet, 2 inches, while the maximum payload is 1,547 pounds with the longer bed and all-wheel drive. A factory-installed spray-in lining is available. The one-step access at each corner of the rear bumper is a smart little innovation, and the tailgate has hydraulic assistance (optional in the LT) so it doesn't slam down during opening and is also easier to close.
Several safety features on offer are normally found in premium cars, like forward-collision alert and lane-departure warning. A rearview camera is standard, though, along with six airbags.
Midsize is a good size. It's easy to gauge the truck's boundaries when negotiating parking lots or tight roads. Visibility is excellent, and the truck feels confident and stable at any (legal) speed. It has leaf springs as part of its rear suspension, a setup that's essentially been around since the days of the covered wagon, but this is truly a 21st-century pickup. The ride is refined, not rough; precise, not primitive. Larger trucks often need some weight in them to feel right, but the Colorado is as user-friendly as they come.
The 2016 Chevrolet Colorado diesel starts at $32,185 (including $895 destination) for the mid-level LT version. This represents a hike of $3,730 over a gasoline-powered equivalent, but considering it offers useful fuel economy with excellent towing abilities, this might still be a better choice than going all the way up to a full-size truck.
To gain access to this information, Autotrader attended an event sponsored by the vehicle's manufacturer.