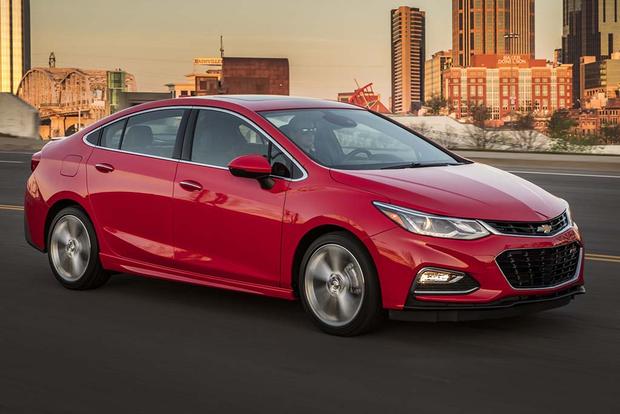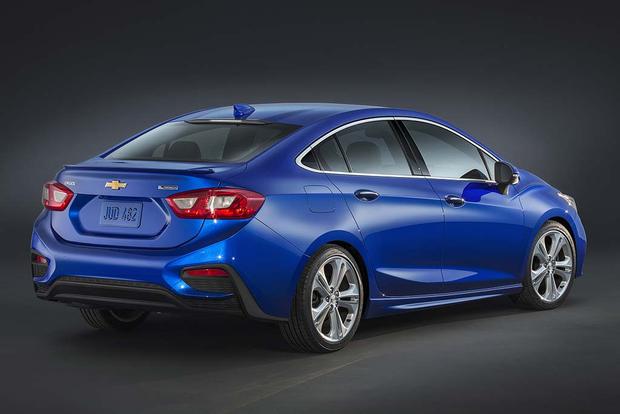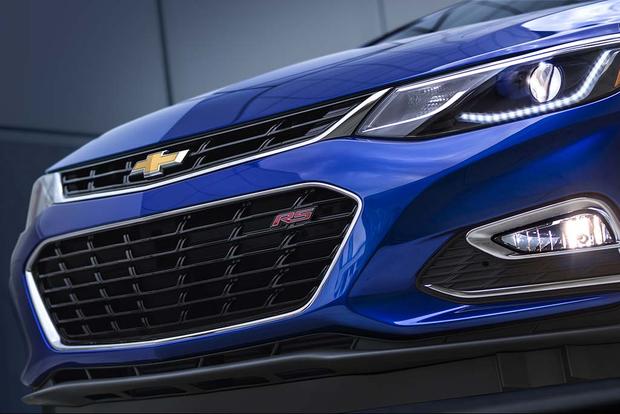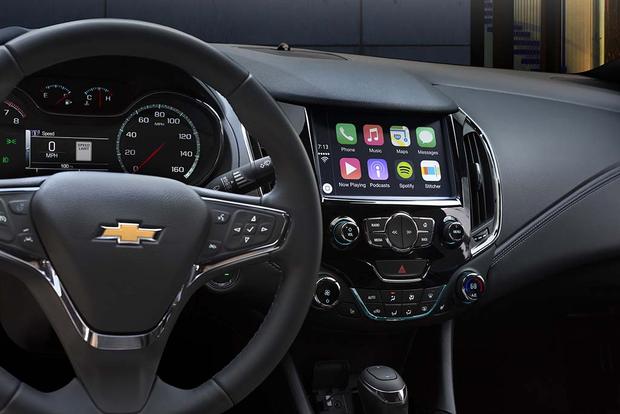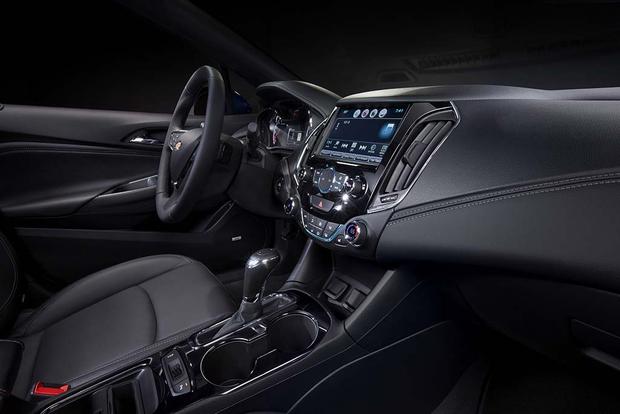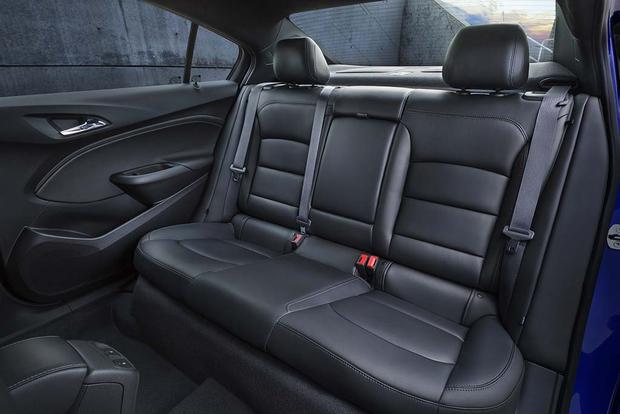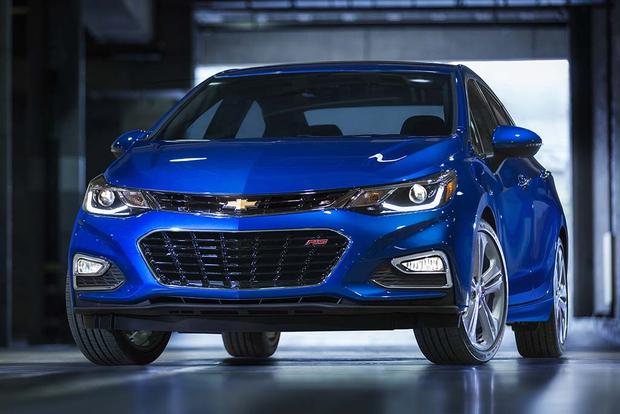 The Chevrolet Cruze is entering its second generation for 2016 with an all-new, totally redesigned model that's intended to improve on many of the outgoing Cruze's shortcomings. While that may be an easy task given the old version's dated design, competing in the challenging compact-car segment isn't so simple, as many rivals have earned excellent redesigns in the last year or two.
So does the new 2016 Chevrolet Cruze have what it takes to go toe-to-toe with the best in class? In order to find out, we recently spent a week driving one. Here's what we thought.
What's New?
The latest Cruze offers some major changes compared to the outgoing model. Styling is an obvious one, as the old Cruze's design came from another era, and it showed. The new version touts bold, swooping lines that will help it compete with handsome new rivals like the Honda Civic, the Hyundai Elantra and the Mazda3. It's the same story on the inside: The Cruze boasts a thoroughly overhauled interior that's a huge step up over the outgoing model's cabin.
But there are even bigger changes under the hood, as the latest Cruze offers only one engine: a 153-horsepower turbocharged 4-cylinder that gets an impressive 30-plus miles per gallon in the city and more than 40 mpg on the highway. Combine that with the Cruze's revised styling and a litany of new safety features and gadgets, and the all-new model clearly seems like a step forward, at least on paper.
Good Styling, Inside and Out
And it's a step forward in practice, too. Everyone who drove our Cruze press car commented on the excellent new design, which has helped the sedan break away from the generic look of the outgoing model. It especially helped that our Cruze test car featured the optional RS package, which provides a few surprisingly sporty additions that help the Cruze stand out. Unfortunately, the RS package is only skin-deep.
As for interior design, our testers had mostly positive comments there, too. While there were a few negative comments about inexpensive materials (especially on the dashboard), our testers noted that the Cruze's cabin seemed generally more upscale than the sedan's price would suggest. They also found the Cruze's interior to be spacious and mostly agreeable, save for thin material on the seats that could become a little uncomfortable on a long trip.
Great Engine
The engine also got high marks from our testers, with drivers noting that it touts minimal turbo lag, energetic response to throttle inputs and fairly strong acceleration for a compact car.
With that said, we didn't quite see the fuel economy promised on the label: None of our testers broke 32 miles per gallon in combined city and highway driving. That's a far cry from the Environmental Protection Agency's estimates, which hover around 30 mpg city/40 mpg hwy. Admittedly, however, this could be because we were playing with the Cruze's turbocharged powertrain a little more than most everyday drivers would.
Impressive Equipment
Everyone who drove the Cruze was also impressed with the equipment it offered. Even base models get a 7-inch touchscreen with Apple CarPlay, while the Cruze Premier (the model we tested) includes alloy wheels, heated seats, a heated steering wheel, leather upholstery, keyless access with a push-button starter and a wide array of near-luxury options, ranging from lane-keep assist and forward-collision warning to a 9-speaker Bose audio system, automatic high beams, heated rear seats, a wireless device charger and automatic climate control.
In other words, it's hard to believe that this is even a regular old compact car anymore.
Our Take
The 2016 Chevrolet Cruze isn't just a more competitive Cruze; it's now one of the most competitive compact cars of all. In addition to a revised engine with improved power and gas mileage, the Cruze touts excellent equipment levels, peppy acceleration and handsome new styling inside and out. If you're looking for a small car, we think the Cruze certainly deserves a spot on your shopping list.