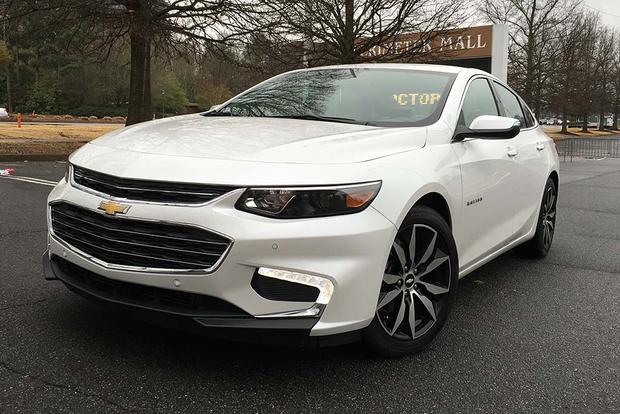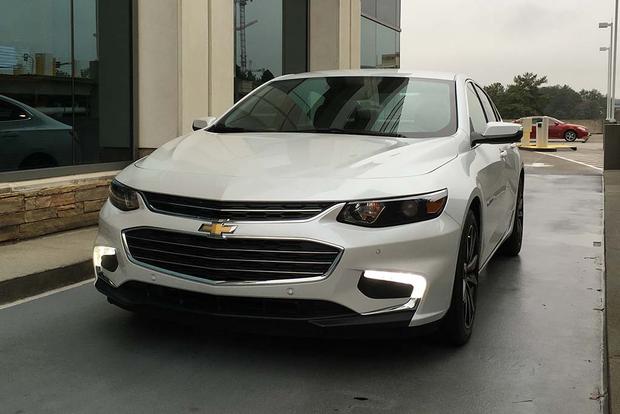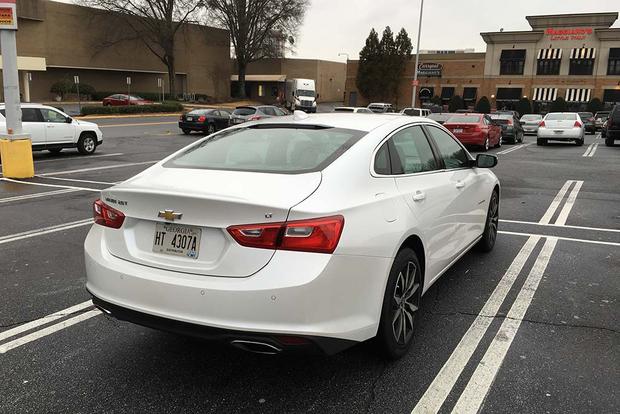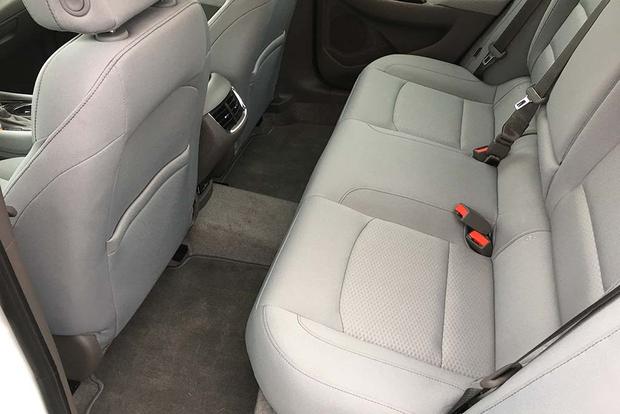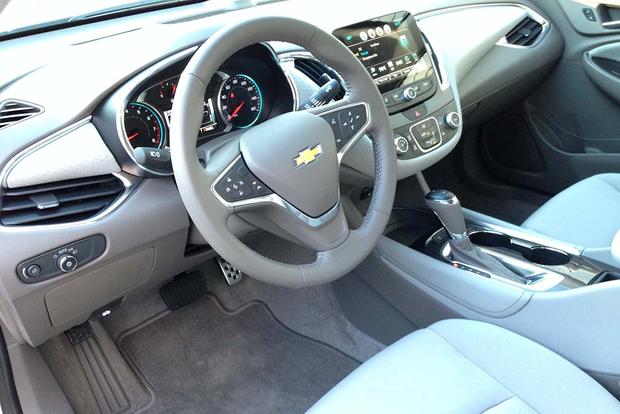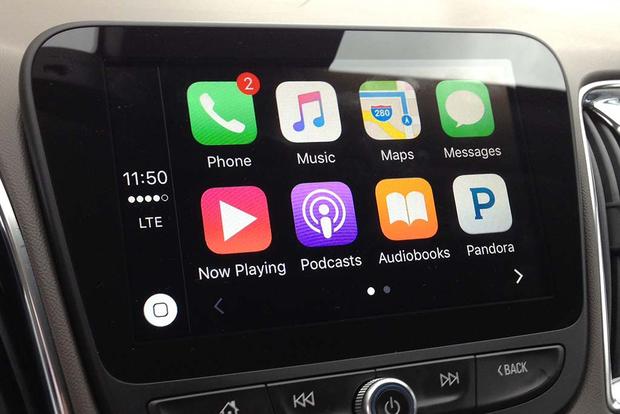 Since having kids, if I had to choose between a sedan and an SUV to tote my family around, I'd pick the SUV every time. Something about the extra space and elevated ride height feels more conducive to a stress-free outing with little ones. However, after spending some time in the 2016 Chevrolet Malibu, I just might change my mind.
Lock It Up
Chevrolet engineers were clearly thinking about convenience features when they designed the Malibu, and there's one in particular that makes me happy every single time I use it. If you're a mom driving a car with push-button start, your keys are likely buried inside your diaper bag. So when I get out of the car, I throw my bag over my shoulder, get my 30-pound son out of his car seat, put him on my hip and close the door. At that point, my hands are full, and I realize I need to lock the car doors. Most cars today have a little button you can press on the driver's-side door handle to lock all four doors, but Chevy took this a step further: The Malibu included that little button on all four door handles, which means I don't have to rummage through my bag to find my keys or walk back around to the driver's-side door to lock the car; I can just press the button on the rear door handle and go on my way.
Material World
Our team is split so far on the Malibu's "premium cloth" seats, but I definitely side with the folks who aren't big fans of the material. Maybe I'd feel differently if I was driving the car alone all the time, or if my kids were older. But the reality is that my 4-and-a-half-year-old daughter and my 2-year-old son are still dropping crumbled-up Goldfish and sticky fruit snacks over the sides of their car seats. With leather, I can give the seats a wipe-down every few days and it's a nonissue. But cloth is a different animal. I'm totally paranoid about ruining this material. My advice to parents with small children is to step up to the Malibu Premier with its leather upholstery to alleviate the stress of staining the seats.
Regardless, I am really enjoying my time in the 2016 Chevrolet Malibu, and I'm excited to get to know Apple CarPlay a little better.