Car Comparison
2016 Chevrolet Volt vs. 2016 Toyota Prius: Which Is Better?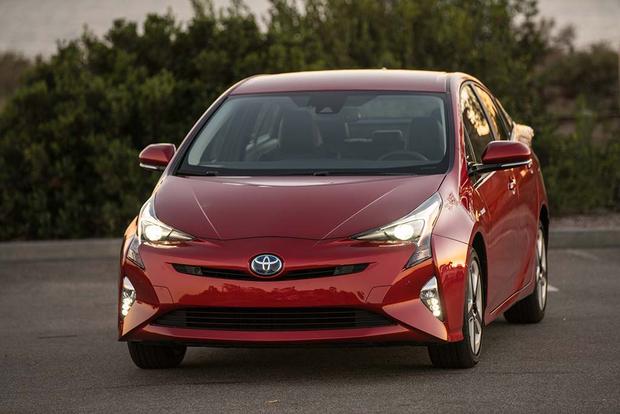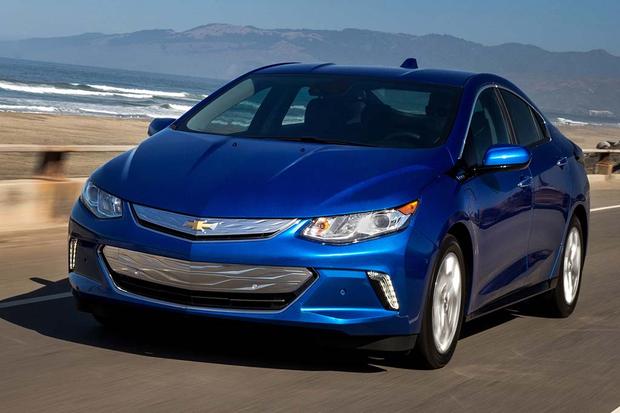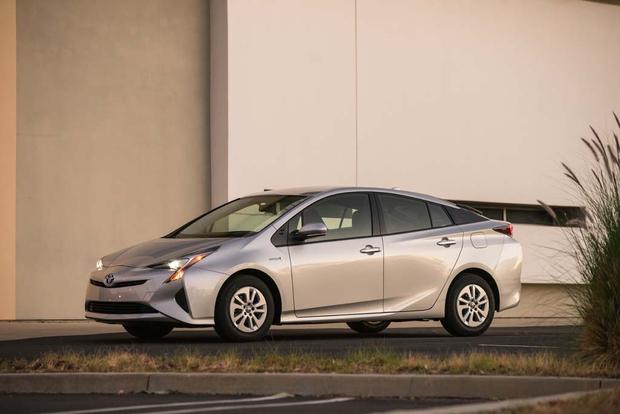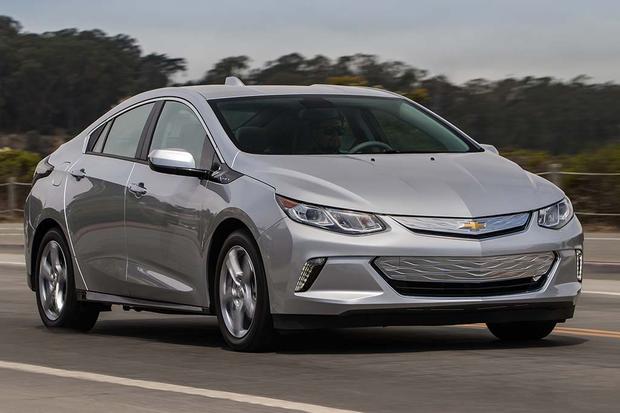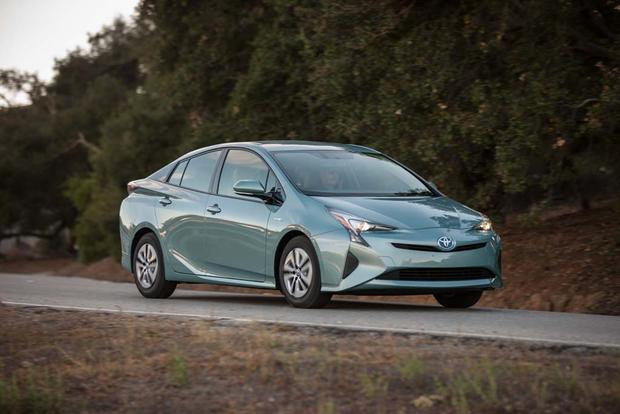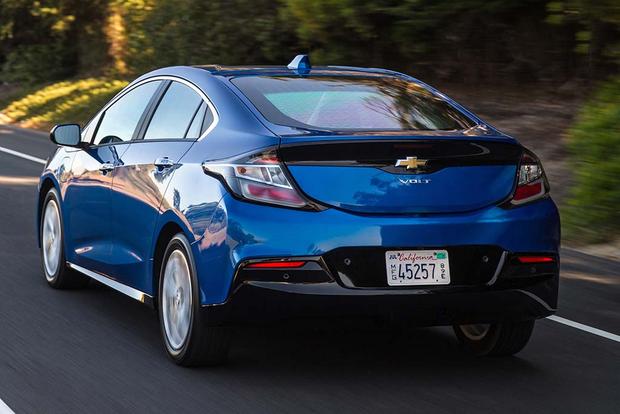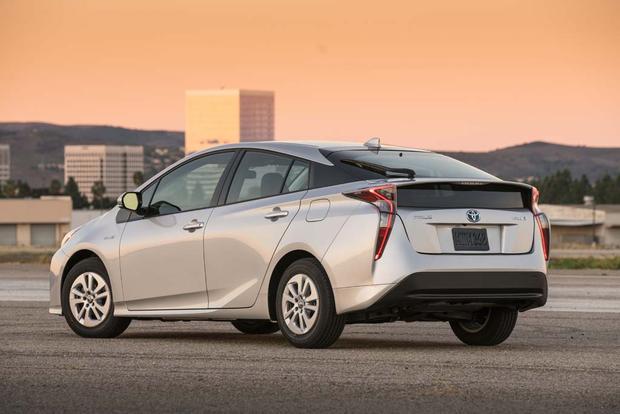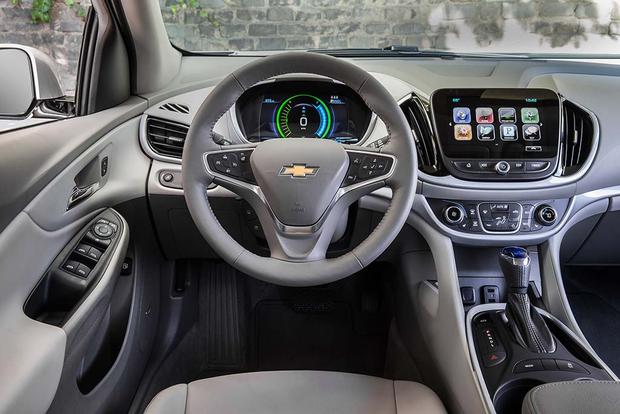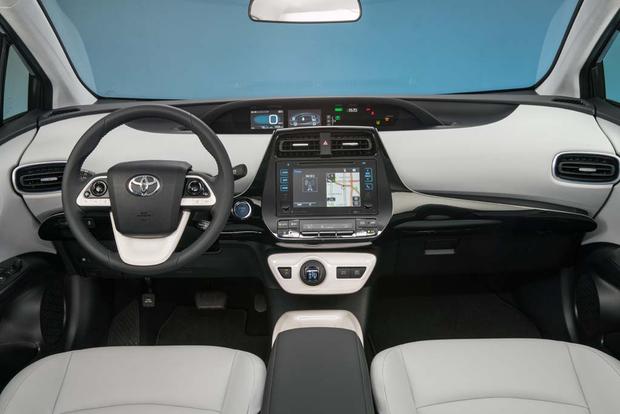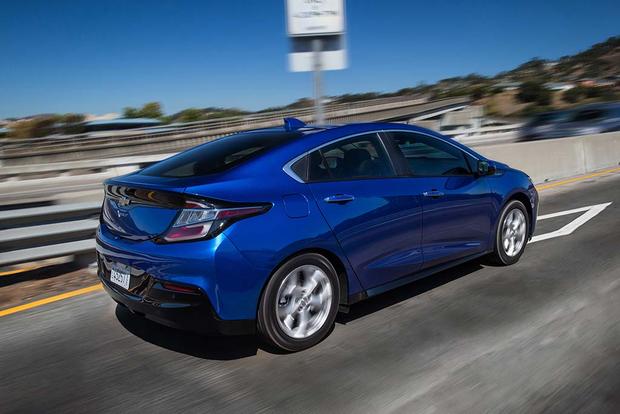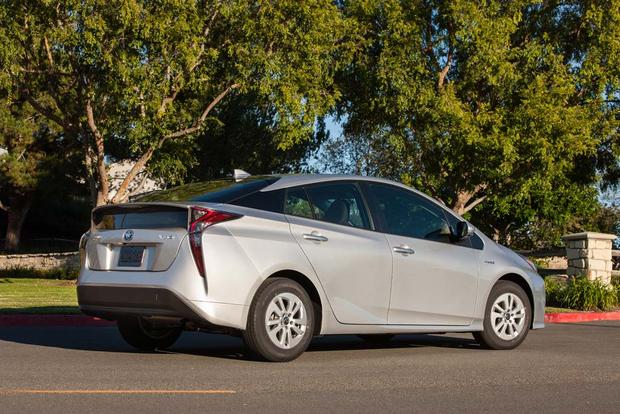 If fuel efficiency is your thing, 2016 is already shaping up to be a good year. That's because the 2016 Chevrolet Volt and the 2016 Toyota Prius -- two of today's most popular fuel-efficient models -- are both completely new for 2016, boasting totally new designs, revised features, and (most importantly) improved fuel efficiency. But which one is better? We've created a close comparison between both models in order to find out.
2016 Chevrolet Volt
The plug-in hybrid Chevrolet Volt is fully redesigned for 2016, touting a new look, a new interior, new features and a revised powertrain that allows the sleek hatchback to travel even farther in pure electric mode -- 53 miles -- than the outgoing model's 35-mile range.
2016 Toyota Prius
The Prius is fully redesigned with a new, modern look, an enhanced driving experience, new features and a revised powertrain that allows for better fuel economy numbers.
Reliability
Because the Volt and Prius are so new, industry experts at J.D. Power have not yet rated the two models for reliability. The outgoing models, however, had good records: The Volt boasted an above average rating from J.D. Power, while the Prius touted a best-in-class score.
As for warranty coverage, both models are the same: They each offer 3 years or 36,000 miles of bumper-to-bumper protection and 5 years or 60,000 miles of powertrain coverage. As a result, this category is a dead heat -- at least, until J.D. Power releases reliability ratings for the latest Volt and Prius.
Fuel Economy
The 2016 Toyota Prius offers one engine: a hybrid 4-cylinder that's largely shared with the outgoing model, save for a host of new revisions designed to improve gas mileage. Those revisions seem to do their job, because the latest Prius offers impressive fuel economy figures, boasting 54 miles per gallon in the city and 50 mpg on the highway in most models and 58 mpg city/53 mpg hwy if you opt for a efficiency-focused Prius Eco.
The Volt, meanwhile, offers a completely different propulsion system: a plug-in hybrid drivetrain that allows the hatchback to travel in fully electric mode for up to 53 miles, according to the Environmental Protection Agency (EPA), before a range extending gasoline engine kicks in to take over. In all, the Volt earns 106 mpg equivalent, which is the EPA's rating system for plug-in vehicles.
There's no doubt that the Volt offers much better gas mileage than the Prius. But it also comes with the hassle of having to install a charging system and plug in your car so you can make the most out of each tank. It's also worth noting that the new Volt can take as much as 4.5 hours to recharge with a 240-volt outlet. Whether the additional fuel economy is worth the hassle is something you'll have to decide.
Safety
Because the Prius and Volt are so new, neither one has been crash-tested by the federal government's National Highway Traffic Safety Administration. But the outgoing Prius earned a 4-star score, while the Volt earned a 5-star rating. Still, it's too early to tell whether those ratings will carry over to the newest versions.
When it comes to safety features, however, these two models have it all. In addition to standard items, like side-curtain airbags, a backup camera and traction control, the Prius and Volt also offer a wide range of options, like forward-collision warning, lane-departure warning, lane-keep assist, a blind spot monitoring system and rear cross-traffic alert. In other words: while we can't yet speak to the Volt and the Prius's capabilities in terms of crashworthiness, there's no doubt that they offer all the systems necessary help you avoid a collision in the first place.
Technology
Because the Prius and Volt are so new, they offer a wide range of today's latest high-tech gadgets and features. We've covered many of these items above, as the Prius and Volt tout most of the newest safety technology -- but it doesn't stop there. The two models also offer modern infotainment systems with built-in app compatibility, along with a lot of other modern items, like upgraded sound systems, heated front and rear seats, and more.
If you're especially interested in a specific item, you'll want to check options lists to see if the feature you want is included. But if you just want a car that offers most of the latest gadgets and features, however, both the new Prius and the new Volt should fit the bill.
Value
When it comes to pricing, there's no doubt the Prius offers a better value: It starts around $25,000 with shipping, while the Volt starts around $34,000. But when you add in the Volt's federal income tax credit, things even out: The Chevy's price comes down to a more reasonable $26,500 with shipping. Of course, that's before you add in the cost of a charger, if you decide to install one at home.
Is the Volt worth its price premium over the Prius? Based on equipment levels (and assuming you get the tax credit), we think the answer is yes: A base-level Volt offers more standard features than a base-level Prius, boasting items, like LED headlights, 17-inch alloy wheels, Apple CarPlay and a remote starter. Factor in the extra cost of a charger, however, and the potential hassle of having to charge up in order to optimize your fuel economy, and value becomes a little more murky -- and far more dependent on your priorities.
Autotrader's Advice
We'll start by saying that both the 2016 Chevrolet Volt and the 2016 Toyota Prius are excellent cars -- and big improvements on the models they're replacing, offering more features and improvements in EV range (in the case of the Volt) and overall fuel economy (the Prius). They're also highly similar, offering similar equipment, similar expected dependability, similar safety features and even somewhat similar designs.
The Prius and Volt are so similar, in fact, that choosing between them is going to depend more on your own priorities than the vehicles' traits and benefits. If you want to optimize your fuel efficiency -- and you don't see installing a charger or charging up your vehicle as a huge imposition -- the Volt is the right car for you. If you want your fuel-efficient vehicle to be as similar to a normal car as possible, you'll prefer the Prius. That being said, the Prius is available in more variations and has a more futuristic interior -- something we think many EV and hybrid buyers might like. Finally, the Prius (in Touring trim) is more fun to drive and has a sportier disposition overall.