Car Comparison
2016 Honda Civic vs. 2016 Chevrolet Cruze: Which Is Better?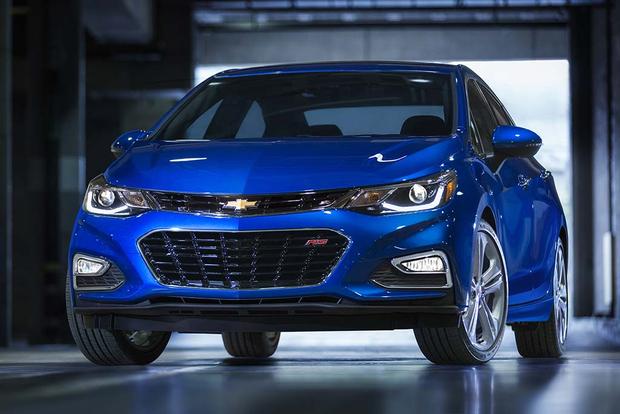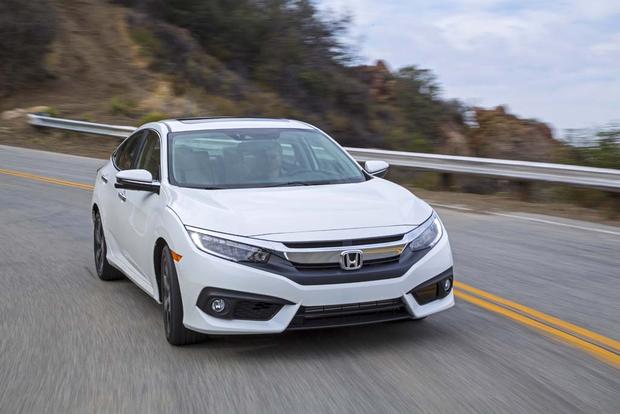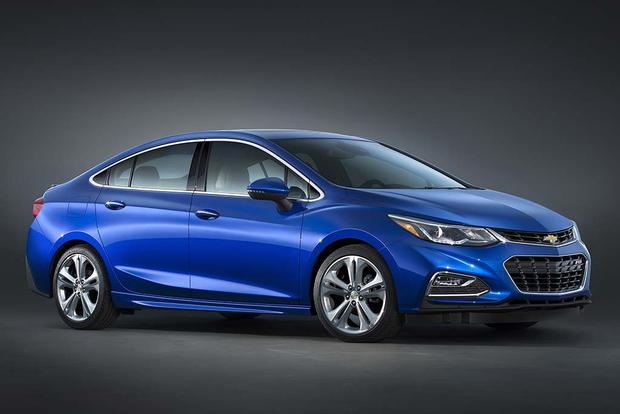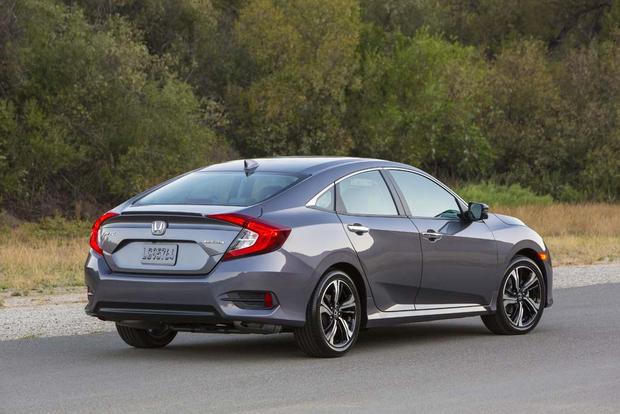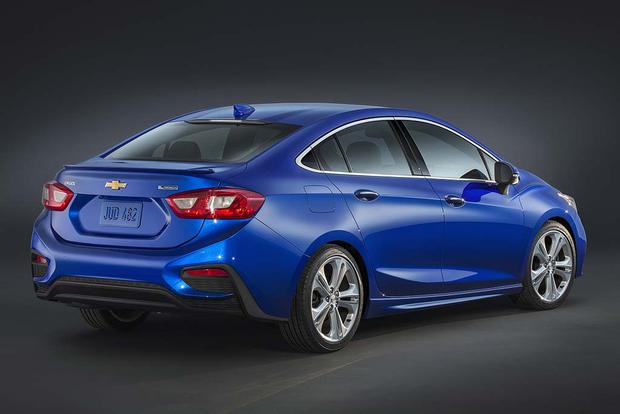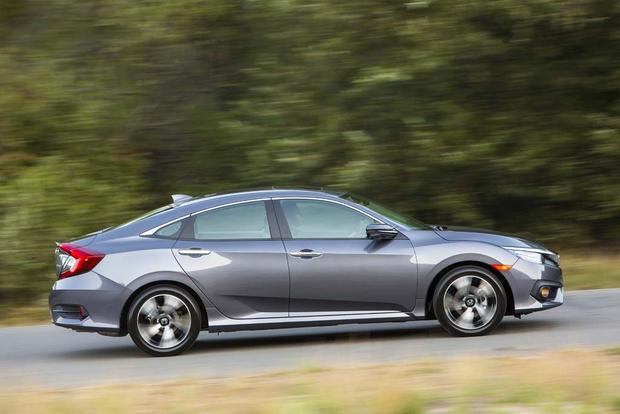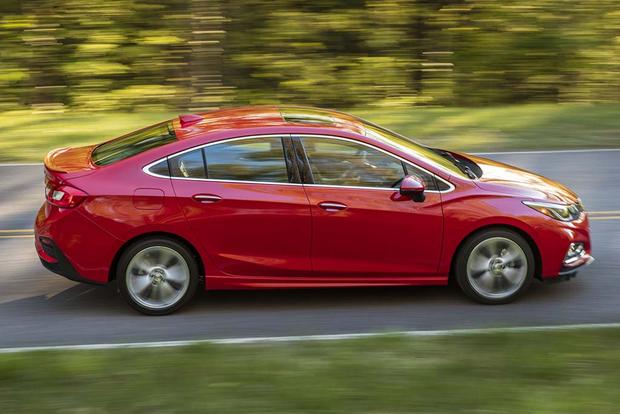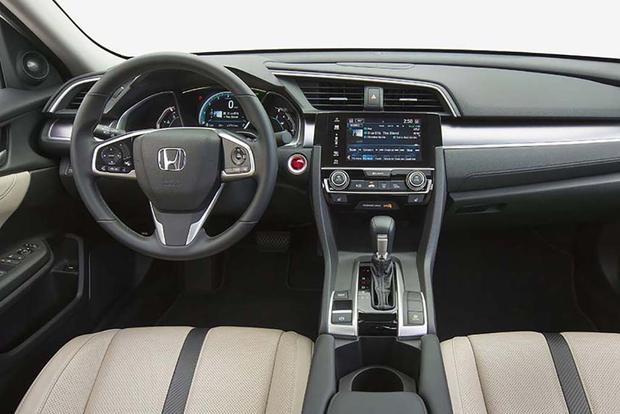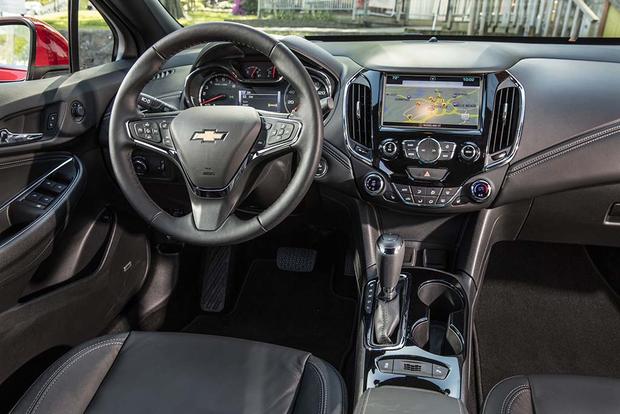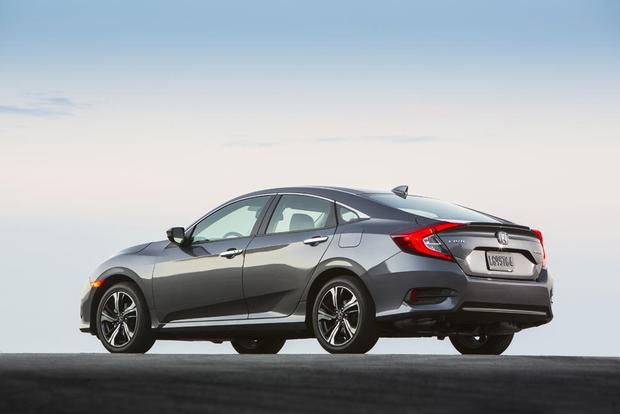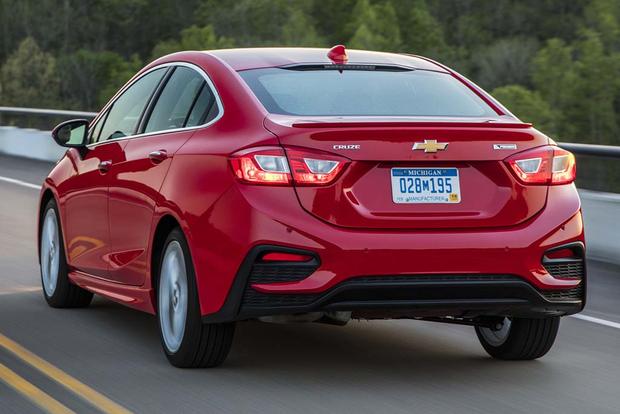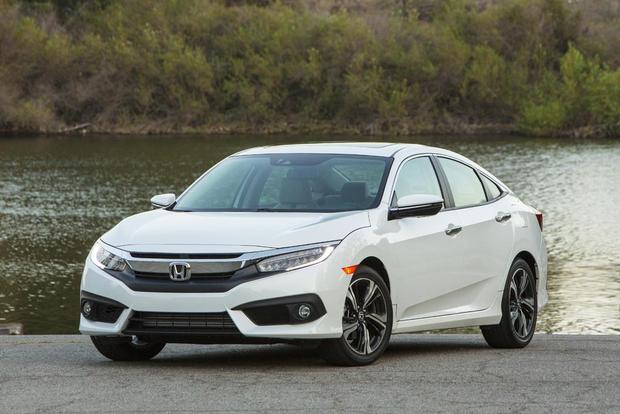 The 2016 Honda Civic and the 2016 Chevrolet Cruze are two of the most popular compact sedans, and both were completely redesigned for this model year. Let's take a look at how they've changed and how they compare to each other to help you figure out which is better for you.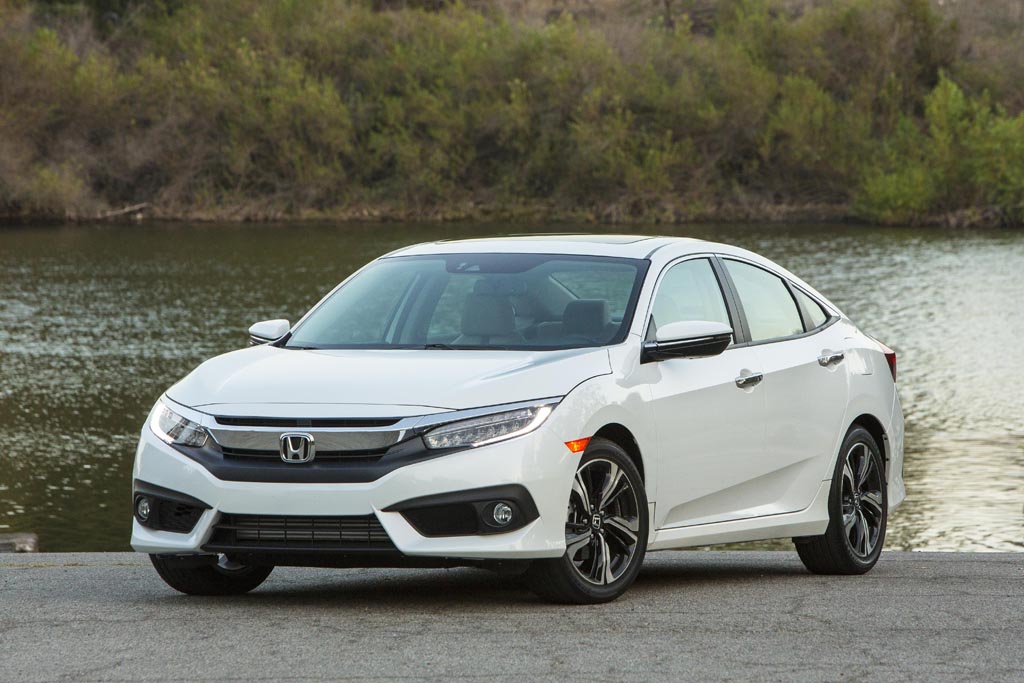 2016 Honda Civic
Rarely does a Honda undergo such a complete transformation from generation to generation as the 2016 Civic did. The styling is radically different, and interior quality has massively improved. There's also a brilliant new turbocharged engine, and the refined ride and handling are indicative of a bigger, more expensive car.
2016 Chevrolet Cruze
Perhaps the Cruze's changes aren't as eye-opening from bumper to bumper as the Civic's, but it's easy to see that the Chevy is all new. Its sleeker styling covers a body that's a whopping 250 pounds lighter than the previous generation, aiding performance, fuel economy and overall agility. The cabin is also better-looking and more functional, while back-seat space has improved tremendously.
Reliability
To be fair, both the Civic and the Cruze are new models for 2016, so we can't say for sure what their reliability will be like in the long run. Historically speaking, the Civic has been one of the most reliable cars on the road. Chevrolet's compact sedans have not been. The last Cruze's reliability ratings are below average, and customer complaints reveal that engine issues and electrical problems are not uncommon.
Fuel Economy
Every 2016 Chevy Cruze comes with a 1.4-liter turbocharged 4-cylinder engine that produces 153 horsepower and an ample 177 lb-ft of torque that makes it feel quite energetic around town or when merging onto a highway. With the available 6-speed automatic, the Environmental Protection Agency estimates that the Cruze returns 30 miles per gallon in the city, 42 mpg on the highway and 35 mpg in combined driving (note that different trim levels can minutely alter fuel economy).
The Civic essentially achieves the same fuel economy as the Cruze with either of its two available engines. The difference is power. The standard 2.0-liter 4-cylinder engine produces 158 hp and 138 lb-ft of torque, which is perfectly acceptable but will feel a bit underwhelming compared to the Cruze. On the other hand, the 1.5-liter turbocharged 4-cylinder included on the EX-T, EX-L and Touring trims boasts 174 hp and 162 lb-ft of torque. Acceleration with this engine is exceptional, besting every other competitor by quite a substantial margin. As impressive as the Cruze is, the turbocharged Civic's blend of performance and fuel economy just can't be beat.
Safety
The 2016 Cruze has yet to be crash-tested by the National Highway Traffic Safety Administration, but the 2016 Civic received a perfect 5-star rating in every possible category. The Insurance Institute for Highway Safety named the Civic a Top Safety Pick+ for its best-possible performance in the institute's litany of crash and safety-tech tests. The Cruze has yet to be subjected to all of those, but so far, it's received the best possible rating of Good in the moderate-overlap front and side crash tests.
The Cruze LT and Premier trims can be equipped with a blind spot monitoring system, rear cross-traffic alert, forward-collision warning and a lane-departure warning and auto-steer system. Every Civic can be equipped with the Honda Sensing package, whether it comes standard or as an option. It includes the same items available on the Cruze but adds emergency automatic braking and adaptive cruise control. While this does amount to greater safety, Honda's warning systems do have a tendency to cry wolf.
Technology
The base Civic LX trim level includes a large color radio display controlled by a rather traditional set of buttons and knobs. State-of-the-art it's not, but it's preferable to the touchscreen found on every other trim. It's one of the most frustrating electronics interfaces out there, and it's the only real dark cloud in the otherwise sunny Civic.
Every Cruze, meanwhile, comes standard with a 7-inch touchscreen system that is refreshingly easy to see, reach and use. The menu structure is simple, virtual buttons are big and easily pressed, and the accompanying volume knob and physical control buttons are welcome. Every Cruze also comes standard with Apple CarPlay and Android Auto (the Civic has them on the EX trim and above), and going in between the Chevy and Apple/Android interfaces is easier in the Cruze.
Value
It's tough to compare the Cruze and the Civic's value on their lower ends because of their differing engine and transmission availability. Generally speaking, though, they're at least similarly equipped for the money. This continues to ring true as you add features and equip both with their turbocharged engines. The Cruze Premier and the Civic EX-L are indeed similarly equipped, powered and sized, and they're priced a few hundred dollars apart.
However, the pendulum swings in the Civic's favor when you factor in its higher-quality interior, as well as its better reliability and value-retention history.
Space and Comfort
The 2016 Chevrolet Cruze is a much more spacious car than the one it replaces. There's ample rear legroom, and the high-mounted seat bottom provides sufficient thigh support. There's even enough headroom for tall passengers despite the slanted roofline. The Civic also grew for 2016, and although it also offers plenty of legroom, its rear seat is a little lower to the ground and its headroom is just a bit tighter. Both are good for passengers, but the Cruze is slightly better. When it comes to trunk and interior storage space, the opposite is true.
In terms of comfort, the Civic's comfortable and composed ride could easily be deemed class-leading. At the same time, this comfort doesn't take away from its responsive steering and handling. The Cruze, meanwhile, feels a little less sophisticated in the ride and handling department. Yes, it can zip around corners with impressive acuity, but its ride isn't as plush, and its controls aren't as well coordinated.
Autotrader's Advice
The 2016 Honda Civic is the Michael Phelps of its segment: so good in so many aspects that its competitors don't really stand much of a chance. The Cruze puts up a great fight, though, and this stylish, well-equipped, easy-to-use and spacious sedan with a compelling turbocharged engine could very easily take home the segment's silver medal.