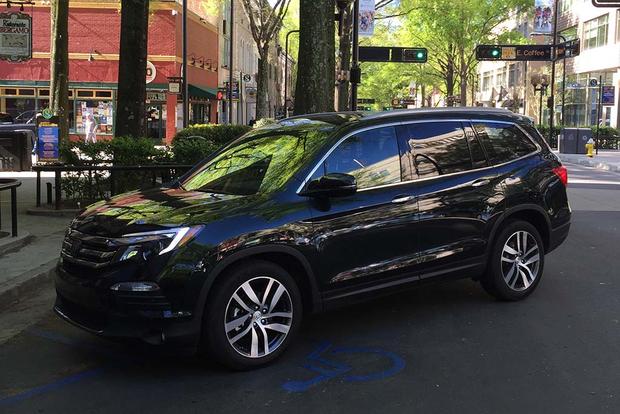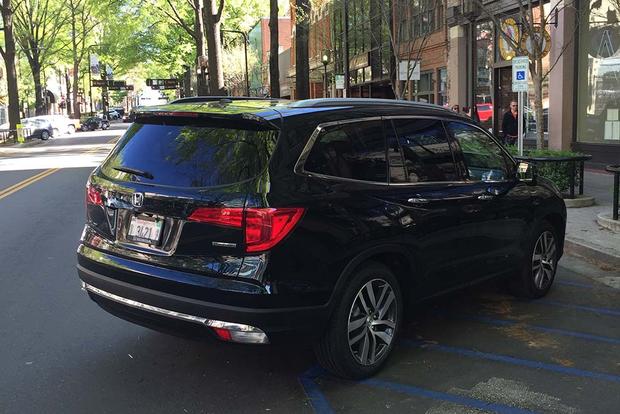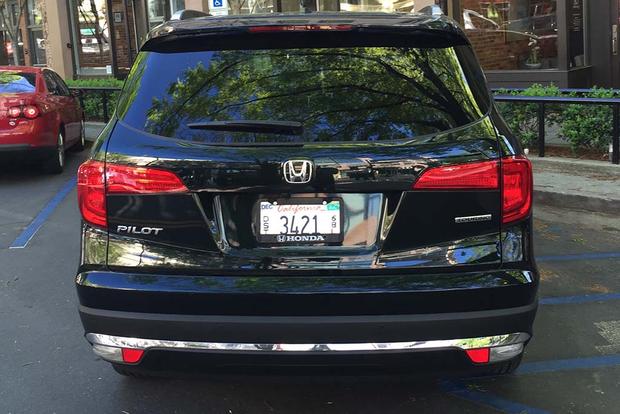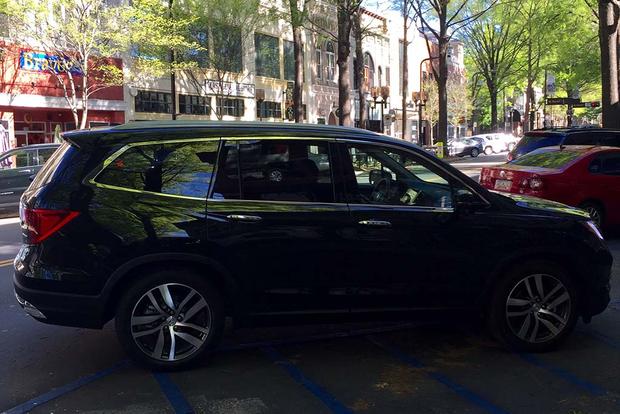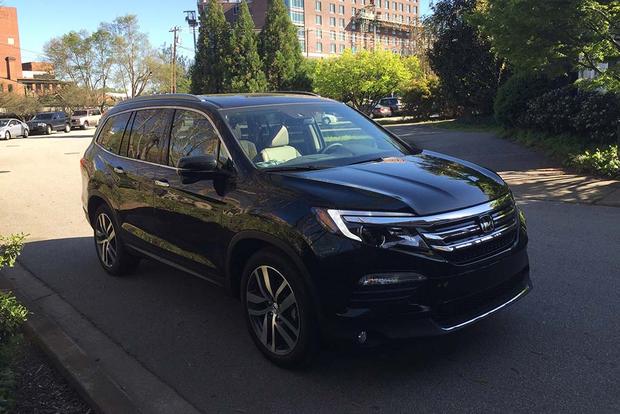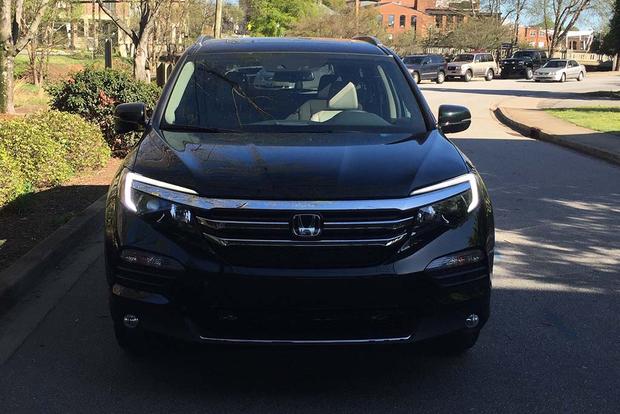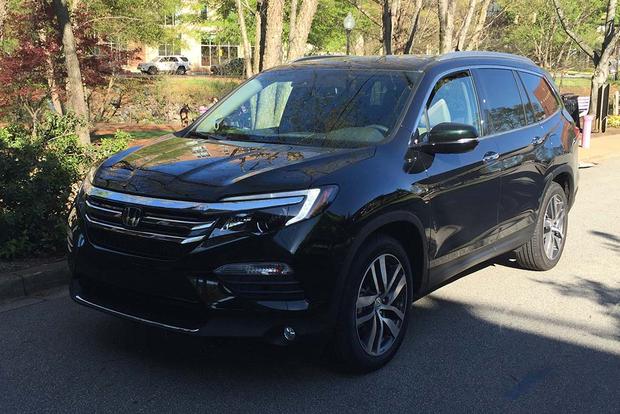 One of our editors recently had the chance to bring our 2016 Honda Pilot long-term test car on a 300-mile road trip to Greenville, South Carolina, for a long weekend away from our headquarters in Atlanta. Now he's back and he's gathered his thoughts for an update.
The Little Problems
One thought: The Pilot didn't quite achieve the fuel economy we were hoping for. Our editor noted 24.7 miles per gallon in almost exclusively highway driving, which falls short of the Pilot's Environmental Protection Agency (EPA)-rated fuel economy figure of 29 mpg on the highway. Although that isn't a huge deal -- over 300 miles, it only equates to an extra 1.8 gallons of fuel, or less than five dollars -- it's still a little irksome. While it's hard to hit the EPA number, we'd still like to see 27 or 28 mpg from our Pilot.
Another issue: The rear DVD player isn't as user-friendly as it could be. The biggest problem seems to be that you can't get the DVD started from the driver or passenger seat, but rather, you must be in the back seat to turn it on. It also isn't immediately clear how to get the front-seat audio turned back on (as it turns out, just a quick tap of the audio button). However, once the rear DVD player gets going, you forget about the struggles and enjoy the silence that comes from a child enthralled in a movie.
The Big Picture
Despite the hiccups, the 2016 Honda Pilot proved to be a good family road trip car. Our editor reported that there's plenty of space in back when the third row is folded down, and that the ride is smooth, comfortable and pleasant. Wind noise is acceptable, acceleration is strong and, overall, the Pilot is a likable family SUV -- albeit one that doesn't quite get the gas mileage we were hoping for.