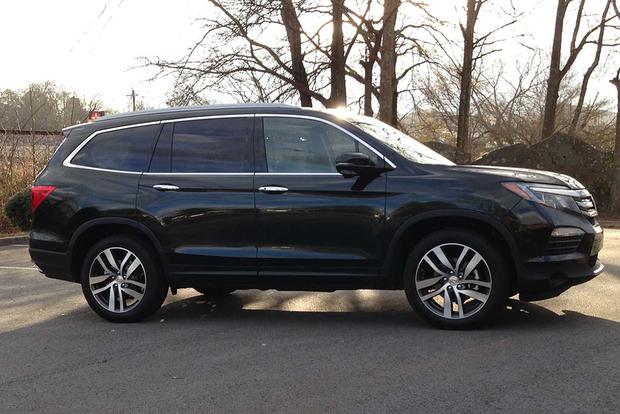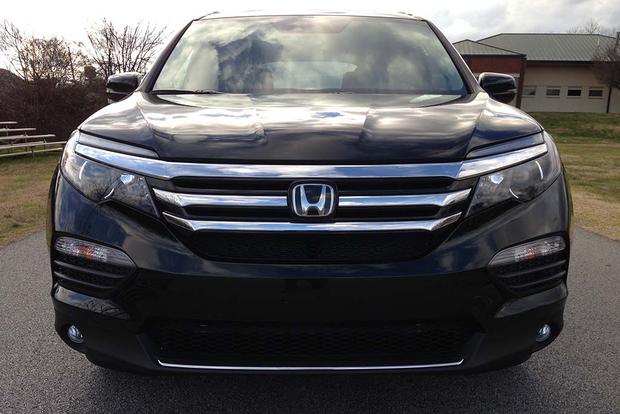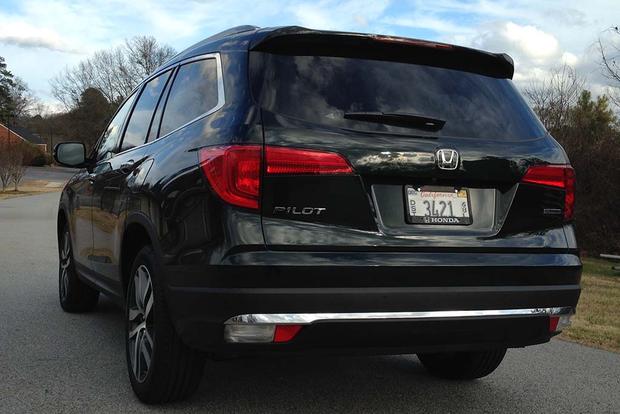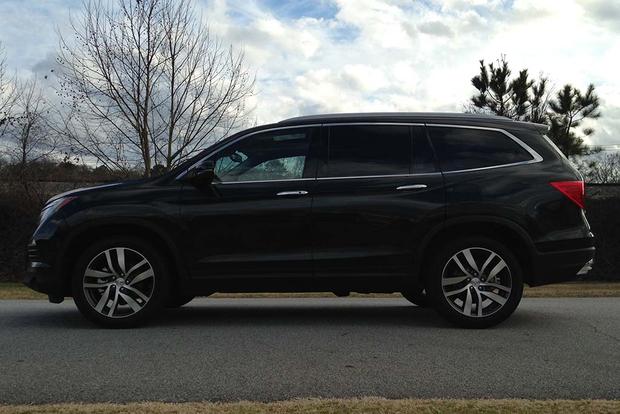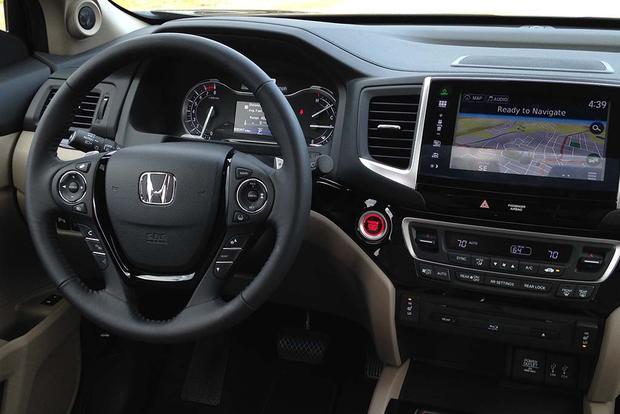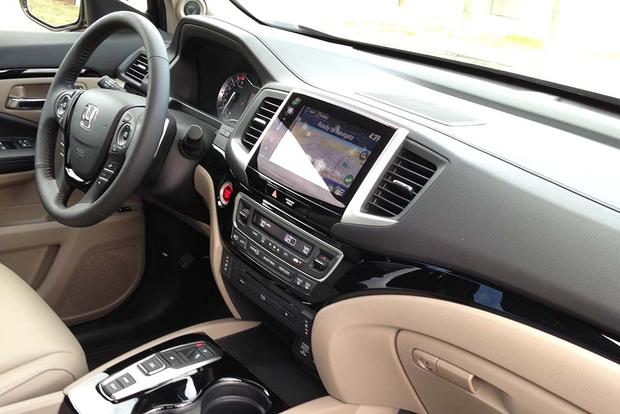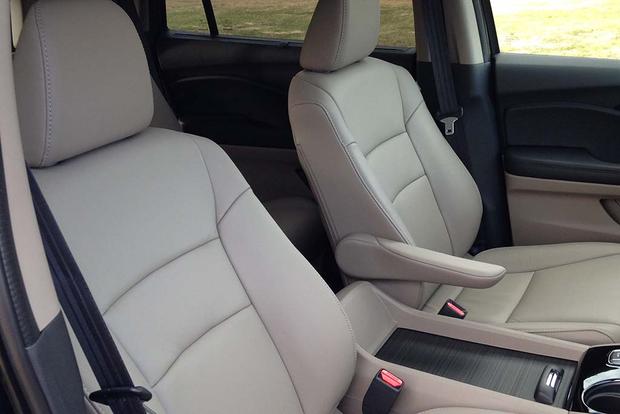 Our team has been behind the wheel of the 2016 Honda Pilot for about 2 months now, and for the most part we have enjoyed our time with the redesigned crossover -- despite a few hiccups. Through a variety of drivers, driving conditions and situations, the team here at Autotrader has been able to explore some of the Pilot's strengths and weaknesses. So while we appreciate the variety of storage available on the Pilot, we've also noticed its limitations during rush hour.
A Place for Everything
The team seems to enjoy all the various storage options available on the interior of the 2016 Honda Pilot. Our editors enjoyed the useful storage area underneath the infotainment system and found it great for placing your phone while driving. The team also really appreciated the middle console, which offers a large storage area, as well as a smaller storage bin that's great for loose items. We even like the recessed cargo area behind the third row, though some editors thought that it should be slightly deeper. Still, we think the amount of places to put stuff in the Pilot would impress even the most demanding hoarder.
Slow Your Roll
The Honda Pilot is not without its challenges, and it seems as if the constant stop and go of rush-hour traffic could be the crossover's Achilles' heel. One editor complained of harsh downshifting, which occurred occasionally in slower traffic conditions. Several of the editors also noted issues with the engine's start/stop functioning, which is designed to save gas while idling. We've noticed that the system can also get slightly wonky in heavier traffic conditions and at times can get hung up, causing a delay in the engine restarting. This can be awkward at best, as impatient motorists have little tolerance for the limitations of new technology and even less for the seemingly stalled crossover in front of them.