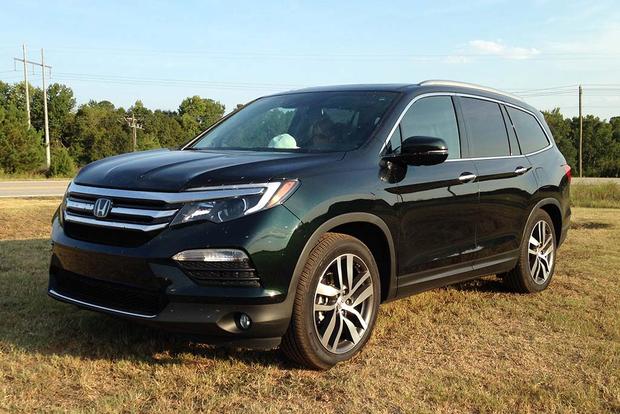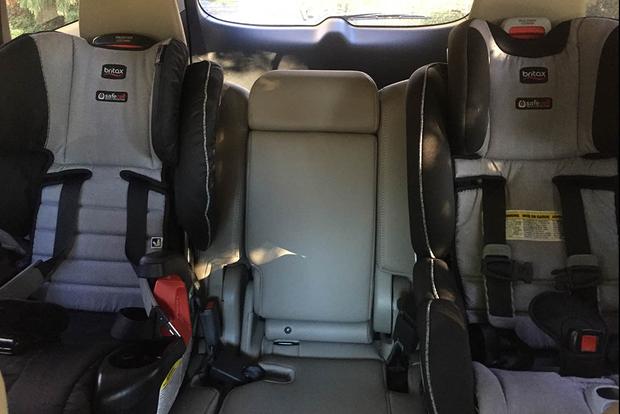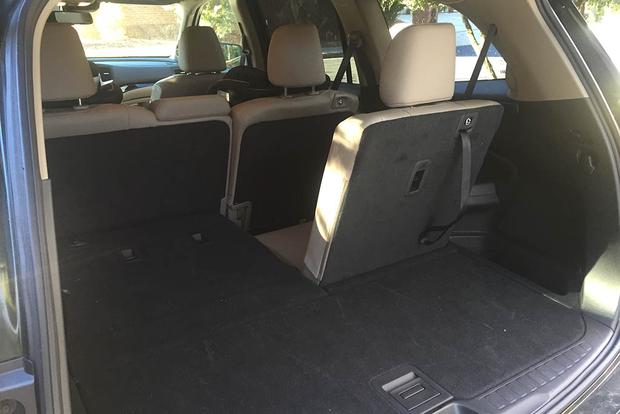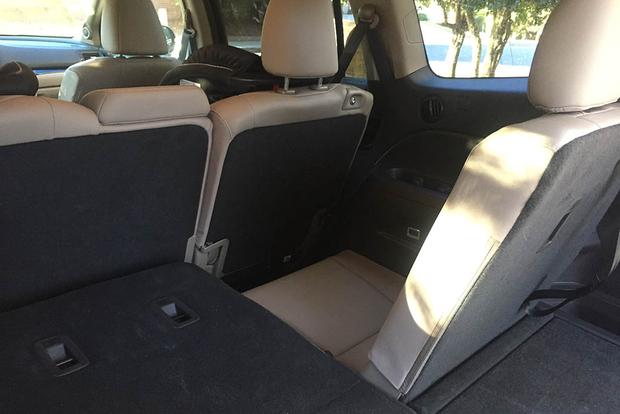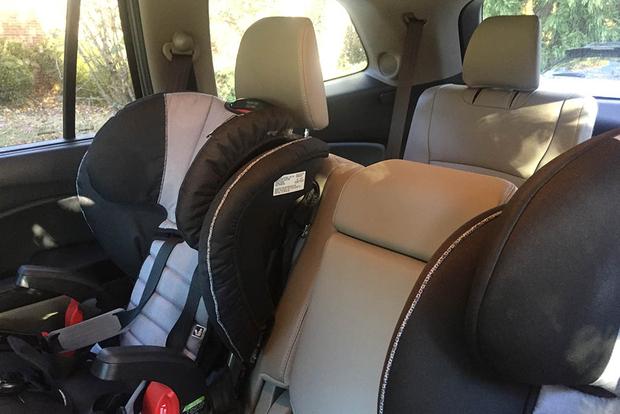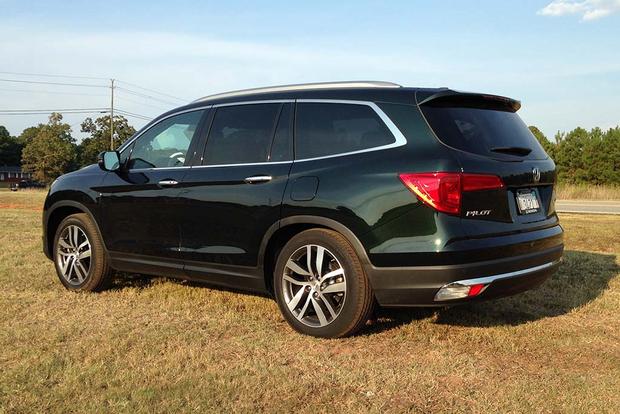 My husband and I are in the market for a 3-row SUV. Coincidentally, I just happen to be driving one for work -- the redesigned 2016 Honda Pilot. Here's the thing: When you have two (or more) kids in car seats, your vehicle options shrink significantly. We know we want an SUV, and we'd like to have a third row for occasional carpooling or those times when grandma joins us for dinner. I know what you're thinking: "There are TONS of 3-row SUVs. What are you complaining about?" But all 3-row SUVs are definitely NOT created equal.
Captain, My Captain
I have this discussion with my mommy friends all the time: Captain's chairs are absolutely necessary in a 3-row SUV when you have two kids in car seats. Why? Because if you don't have captain's chairs, grandma's climbing in through the trunk. Think about it. I have tons of friends who drive the Acura MDX (which is an awesome SUV, by the way). If they have child seats behind both the driver and the passenger in the second row, guess how they access the third row? Yup. They crawl in through the cargo area.
It's not the end of the world if it's a little kid climbing up there, but grown adults should not have to climb through the trunk to get to their seat in a vehicle. So, that's why captain's chairs are essential. You can easily climb through the middle of your children's car seats and sit in the third row (which is surprisingly roomy in the new Pilot, by the way).
El Capitan
To be fair, you can get the 2016 Honda Pilot with second-row captain's chairs. But you have to get the very highest trim level, Elite, to do so. Want to know why that stinks? Because the base trim level, the LX, starts around $31,000, while the Elite starts around $47,000. That's a $16,000 difference just for the option of captain's chairs! Of course, you get a LOT of other great features with the Elite model, but if you're someone who doesn't need all the latest tech, and price is of the utmost concern, you're out of luck.
Captain Obvious
I've been driving our long-term Pilot Touring for a few weeks now, and I like it a lot. It's not the Elite trim, which means it doesn't have the captain's chairs, and I can totally see how that might be a deal-breaker for many parents with young kids. If you don't want something as big as a Chevy Tahoe or a Ford Expedition, your 3-row SUV choices with second-row captain's chairs are pretty slim. I'm glad to see Honda offering them at all -- I just wish they could be ordered on a slightly less expensive trim.