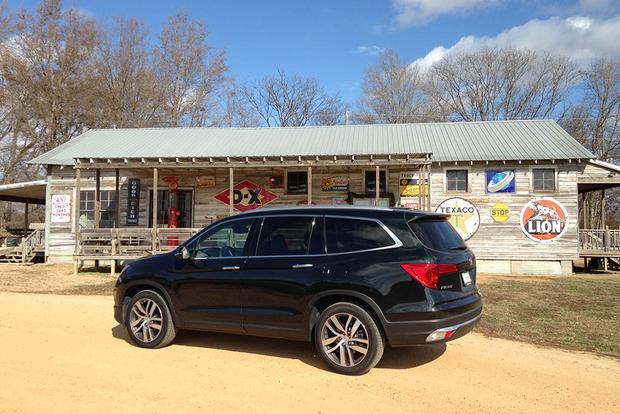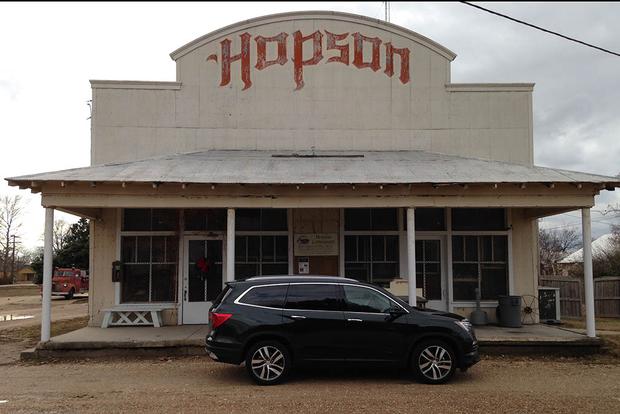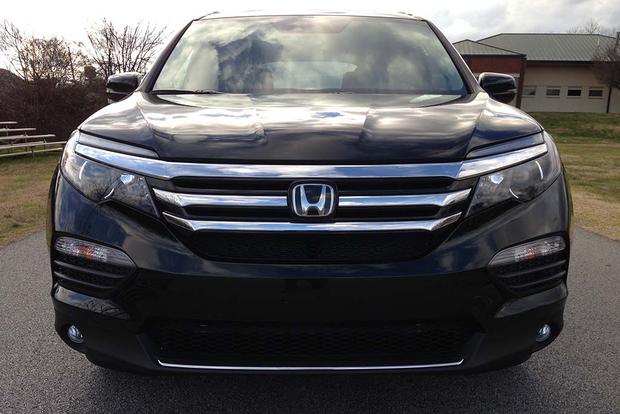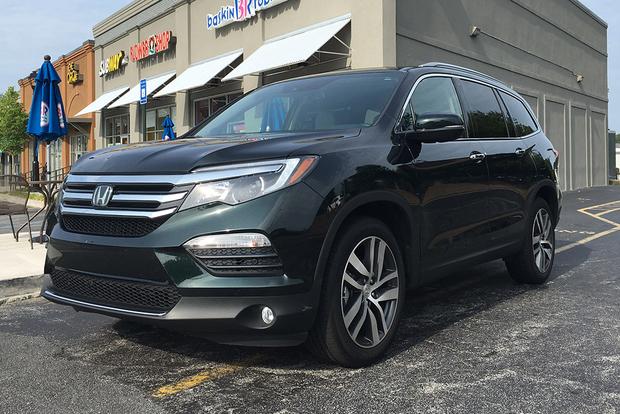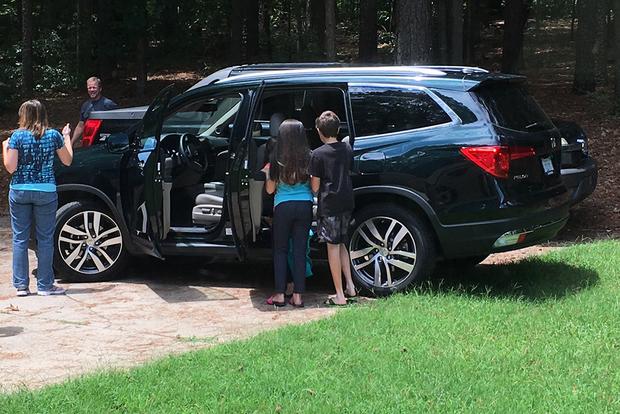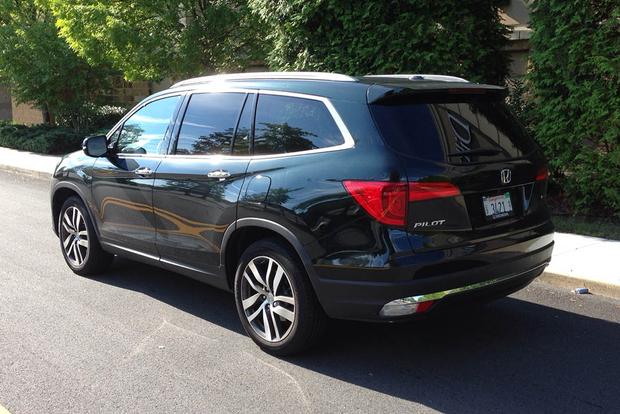 Sometimes, it takes a few months away from a vehicle for certain elements -- both good and bad -- to rise above the others and stand out as make-it-or-break-it features. Well, we've been taking another long look at our long-term 2016 Honda Pilot recently, and we've come up with some things that especially stick out.
For starters, our Touring trim level's 9-speed automatic transmission still isn't winning any fans. We've previously noted that it can be clunky in traffic and in general just isn't as refined as the 6-speed found in most other trim levels. In the real world, it also doesn't really equate to a fuel-economy advantage. But there's another issue as well.
"The transmission is noisy when taking off," noted one test driver. "It's just not a very pleasant experience."
Luckily, thanks to the 6-speed found in most other trims, this really won't be an issue for most Honda Pilot buyers. The same could be said for the rear-seat entertainment system found in our long-termer.
"Why does Honda only provide the option of one TV screen?" one test driver asked, adding that many other carmakers opt for a pair of screens mounted to the front two seats. The current Honda Odyssey at least offers a double-wide screen that allows the kids to watch two different things at once.
However, as we once again discovered and appreciated, every Pilot trim level should impress with its driver's-seat space and comfort.
"There is so much headroom in this vehicle that it can accommodate any size," noted one test driver. "To help with that further is the power driver's seat that never stops going up or down. It allows some to be almost below the steering wheel, or it goes up 5 inches or more to where your head is almost touching the headliner."
So essentially, we continue to love the 2016 Honda Pilot in general, but we'd probably opt for something other than the Touring trim level.