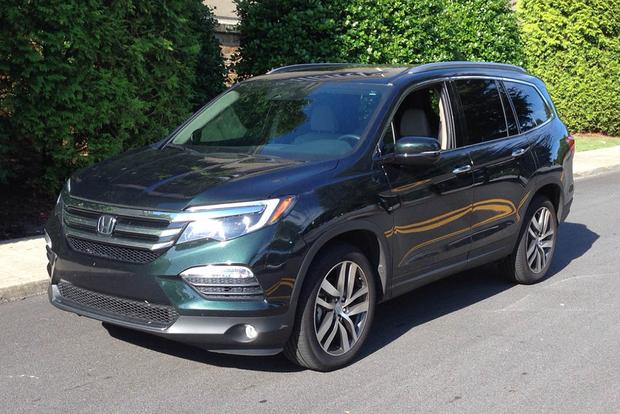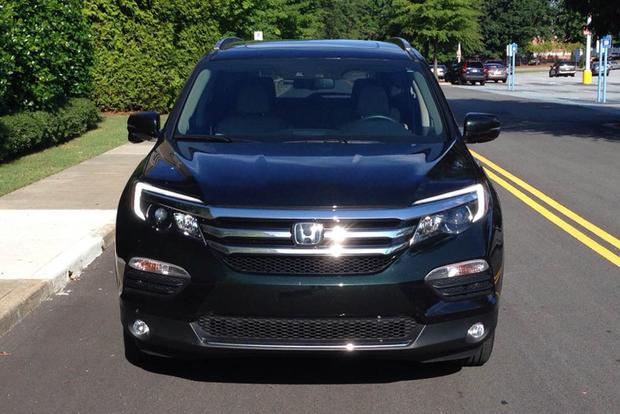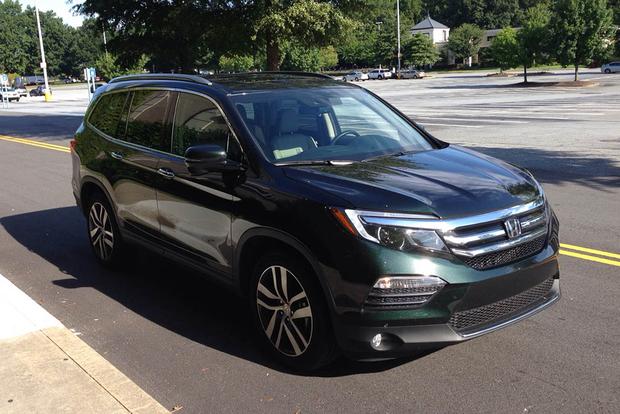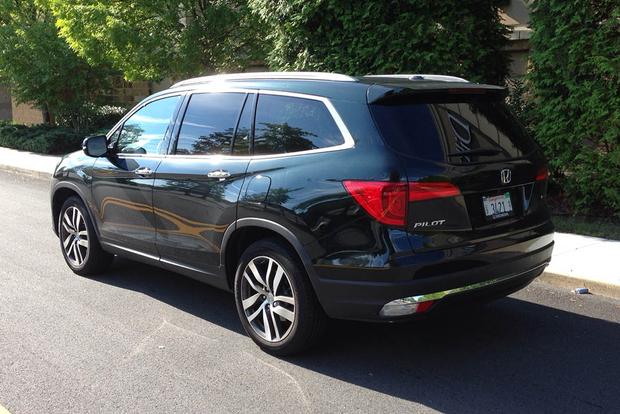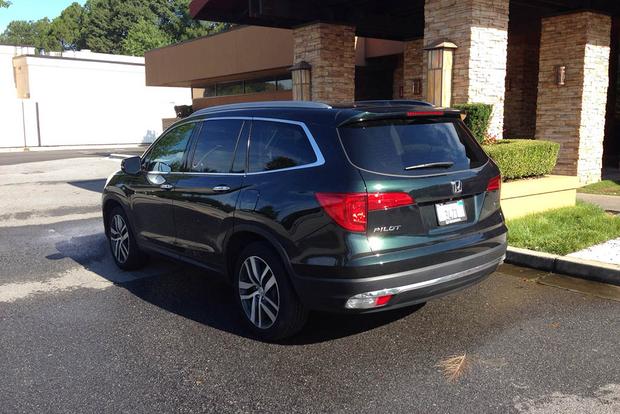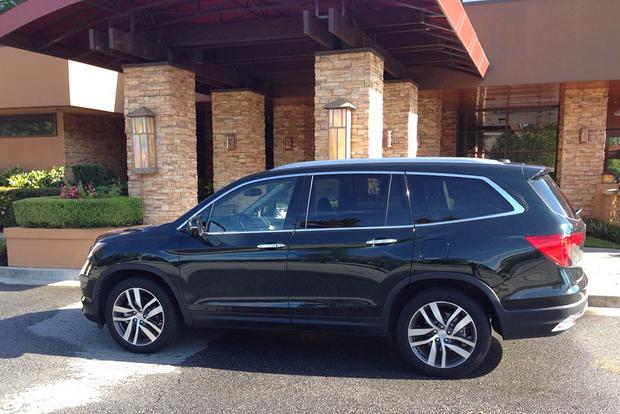 The team here at Autotrader has had our 2016 Honda Pilot for about 6 months now, but up until recently, I had yet to experience it. I'd been excited to get behind the wheel of one ever since its debut at the 2015 Chicago Auto Show, so when I finally got the keys to Honda's newly redesigned SUV, I was psyched to finally experience what the Pilot had to offer. My experience, however, was a bit of a mixed bag, and it left me thinking that Honda might have missed the mark in at least one major category.
First Impressions
The new exterior styling of the Pilot is modern and attractive, from the LED-accented headlights to the aerodynamic contours of the body. Even the understated grille complements the exterior design nicely, creating a sophisticated look that's hard to deny. The interior cabin is stylish as well, with ample storage space and tech amenities such as a rear entertainment system, tri-zone automatic climate control and three separate charging ports for electronic devices. There's even a clever addition to the sunglasses holder: a mirror that allows the driver to keep an eye on the rear passengers, something that seems to be perfect for parents or uber-creepy Uber drivers.
Power to the People
All trim levels of the 2016 Honda Pilot come standard with a 3.5-liter V6 that produces 280 horsepower and 262 lb-ft of torque. The stout V6 engine provides ample acceleration for passing slower traffic or merging onto the interstate, which is a welcome advantage given the size of Honda's 3-row SUV. While it's certainly not a performance vehicle, it never seems as if the Pilot is lacking the pep to get the job done -- whether that's hauling a carload of friends to dinner or moving Aunt Tilly's armoire.
Hard to Handle
When it comes to handling, the Pilot leaves a bit to be desired. To call the steering numb would be an understatement. In fact, it doesn't feel like you're really in control at times, as if you were maneuvering a sentient robot via a set of horse reins, creating a sense that the Pilot will eventually just stop listening to the steering wheel and start doing its own thing. While the disconnected steering might not be a big deal for some, it was a substantial drawback to my experience and took much of the shine off of what could have been a superior SUV.