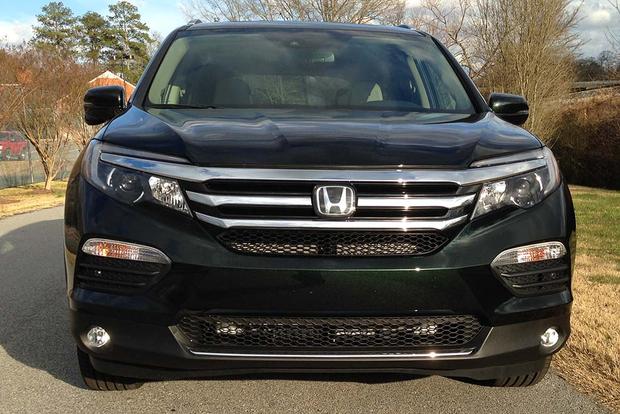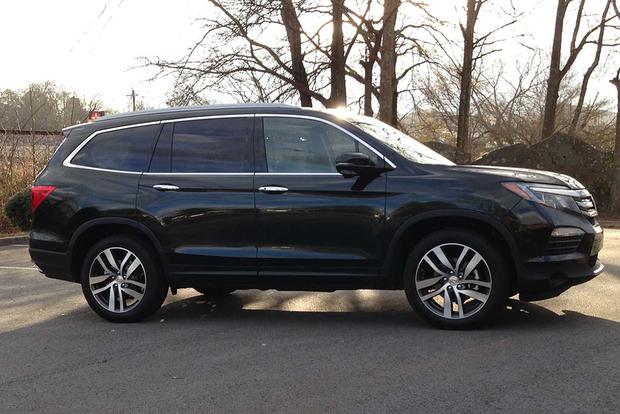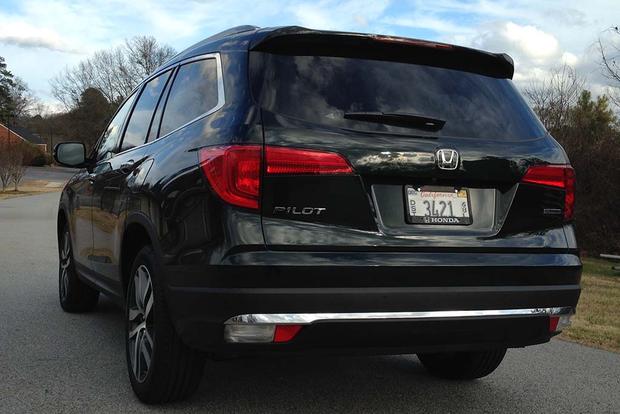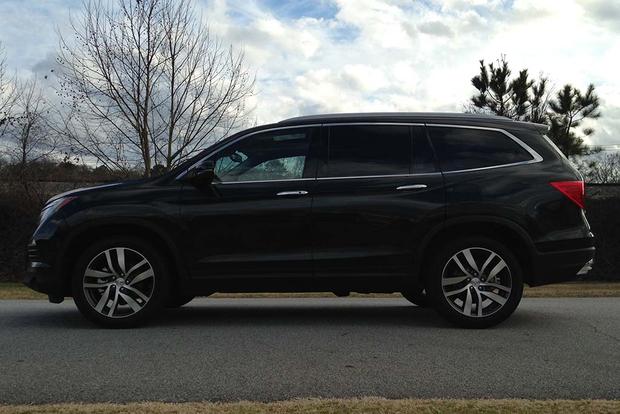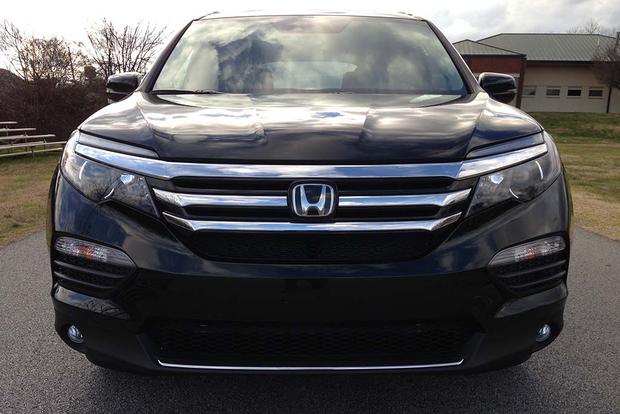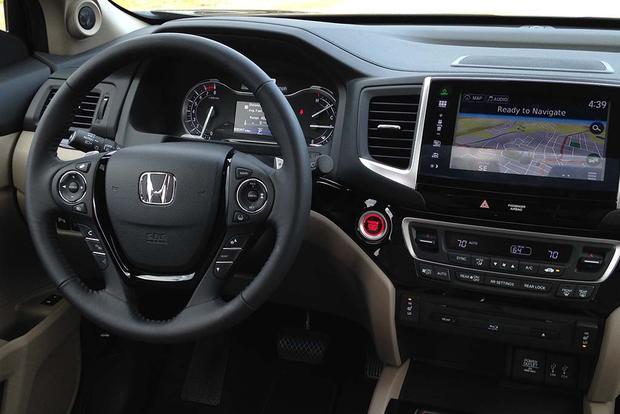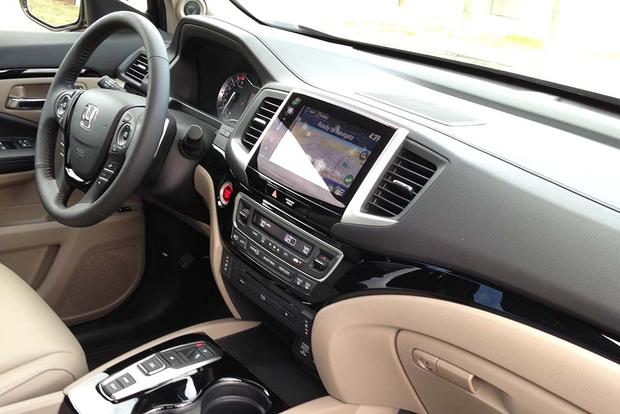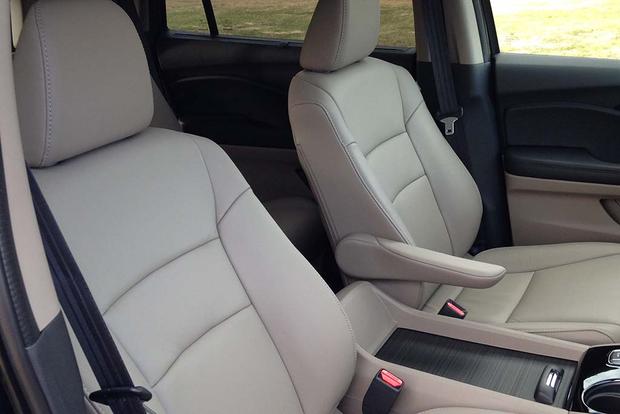 The editorial team here at Autotrader has been tooling around in our 2016 Honda Pilot for a little over a month, and the feedback has been mostly positive so far. However, while some aspects of the Pilot are unanimously praised, there are some features that have elicited some dissenting opinions. Despite the fact that there is no accounting for taste, we think you'll agree the styling of the Pilot deserves your attention.
A Pretty Face
If there's one thing our team agrees on, it's the alluring design of the Pilot. Everyone is thoroughly impressed with the exterior styling, from the aggressive front fascia to the stylish Black Forest Pearl paint job. Our executive editor, Brian Moody, thinks the aesthetics of the Pilot will attract new-car shoppers, while another editor believes the exterior design cues have stepped up to compete with competitors from Kia and Hyundai. One thing is for sure: The 2016 Honda Pilot is easy on the eyes.
Not Too Shabby
Some disagreement emerges, though, when it comes to the Pilot's interior. While most of the team praised the upgrades to the cabin, such as the ample storage compartments and the clean look of the center console, not everyone was enthralled by the minimalist look of the interior. Whereas Automotive Data Specialist Dwight appreciated the clean look of the console and dash, Brian thought the interior needed more flair. We would have also liked the inclusion of captain's chairs, but unfortunately these are only available on the Elite model. A team can dream though, right?