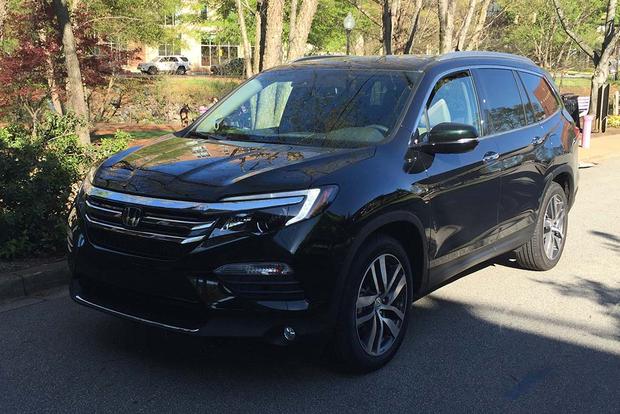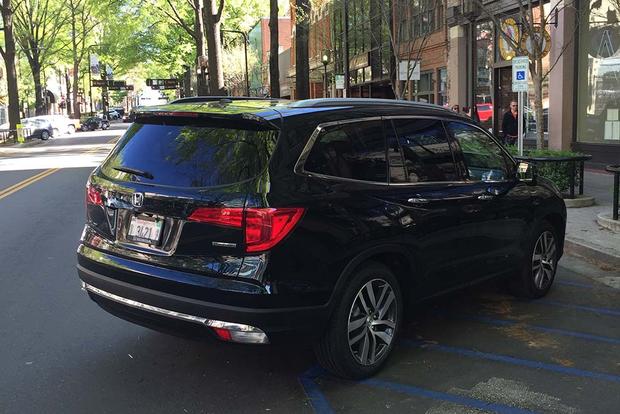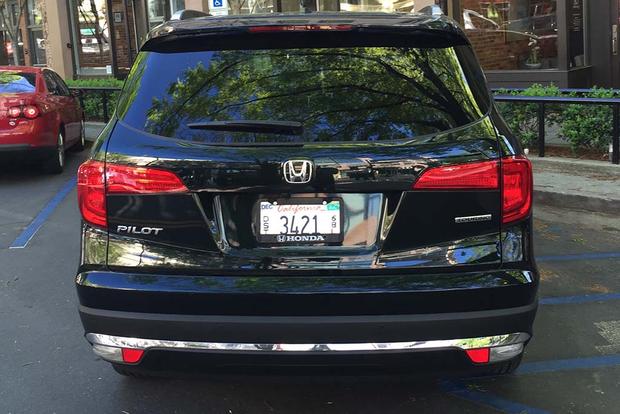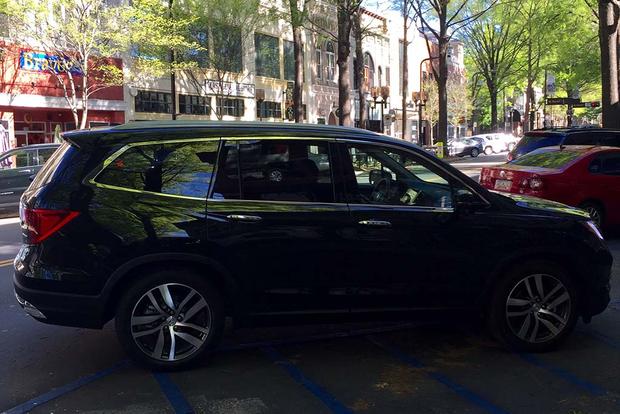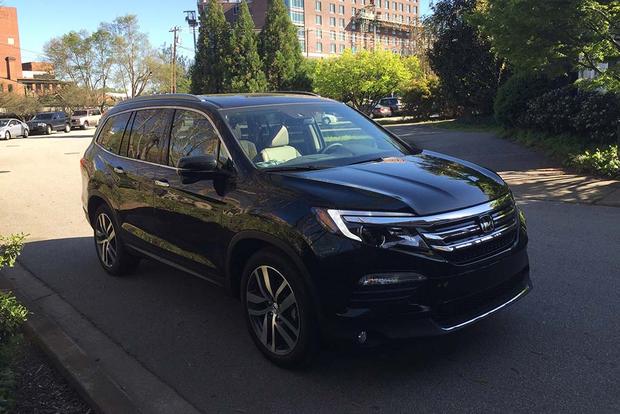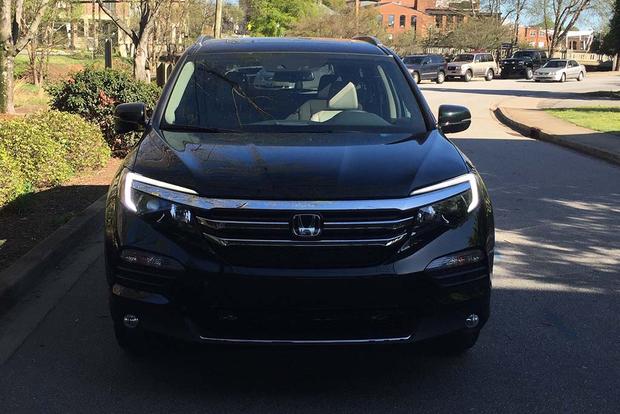 This time of year is all about family trips to far-off places and the spirit of adventure found on the open road. That spirit is exactly what one of our editors, Dwight, was in search of when he and his family embarked on a 2,000-mile, multistate, round-trip drive from Atlanta, Georgia to Grand Rapids, Michigan, in a 2016 Honda Pilot, the epitome of a spacious and comfortable 3-row SUV.
Fuel-Sipping Ride
Despite its large size, the Pilot's fuel-economy rating is quite good at 20 miles per gallon in the city and 27 mpg on the highway. So Dwight was especially impressed when he saw the average reach as high as 28.6 mpg on the interstate.
In addition to running efficiently, the Pilot proved to be smooth and compliant at highway speeds. There was noticeable wind noise in the cabin, but nothing that couldn't be drowned out by the vehicle's sound system.
Tech Hiccups
Although the Honda navigation system is very easy to use when entering an address, the system took an exceptionally long time to boot up after the car was first started. And the navigation repeatedly seemed to lose the road on the map -- at one point, it couldn't find the vehicle's correct position for almost 10 minutes.
On the safety front, the Pilot's lane-keep assist proved very useful, and the SUV's system is pretty aggressive in policing the driver's tendency to drift. Oddly, the system at times seemed to want the vehicle to ride on the line instead of in the middle of the lane. This was most certainly the case when the road curved.
Other Minor Call-Outs
Dwight commented that the Pilot's rear air conditioning is loud and distracting when cranked up. In its defense, most rear climate systems are noisy due to the amount of air being forced out to keep as many as five to six passengers cool and comfortable in the back.
Also for the rear passengers, the Pilot offers a rear DVD entertainment system, but Dwight's 2-year-old had an easier time concentrating on his iPad than on the Pilot's TV screen. Since personal devices so easily allow each individual to watch their own programming these days, the DVD system may be a wasted upgrade. It's probably better to save the money and buy tablets for each member of the family instead.
The Final Word
Aside from a few isolated complaints, the 2016 Honda Pilot is a refined and well-built SUV designed for long-distance travel. When Dwight's family first got into the vehicle, their first reaction was that the Pilot seemed like a nice minivan. In other words, they immediately saw its spaciousness and comfort, the two things that matter most when you're riding in a car for a long time. For a family SUV, there may not be a better compliment.