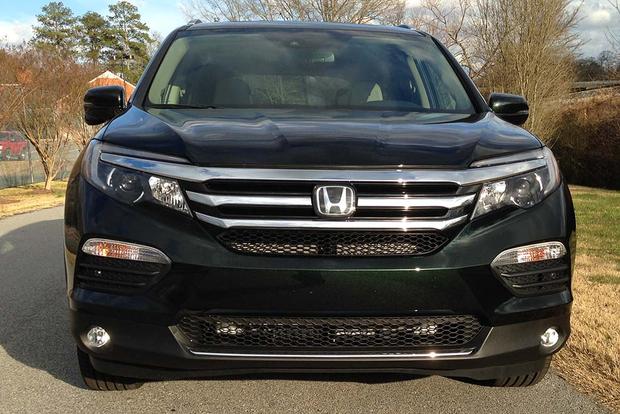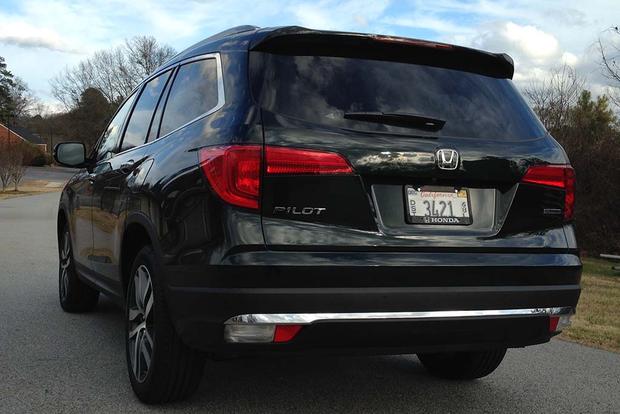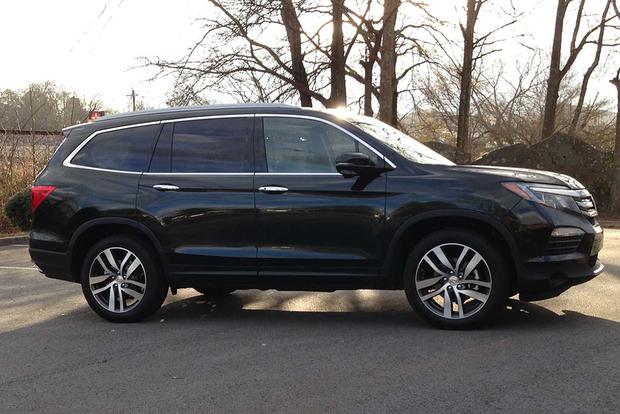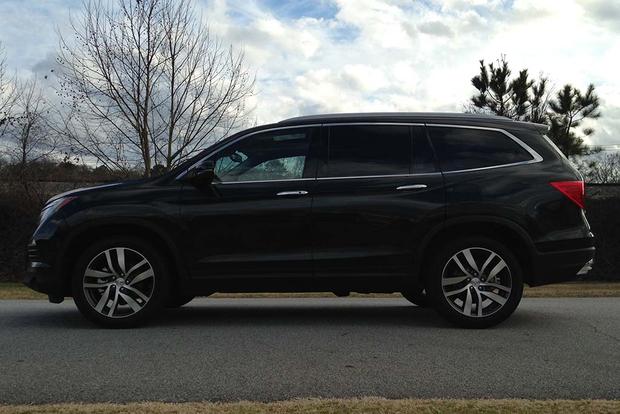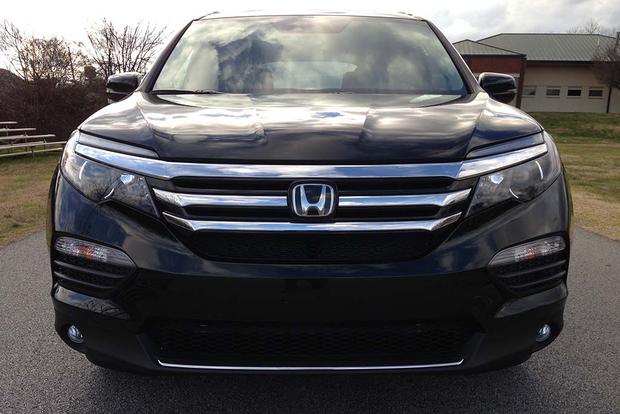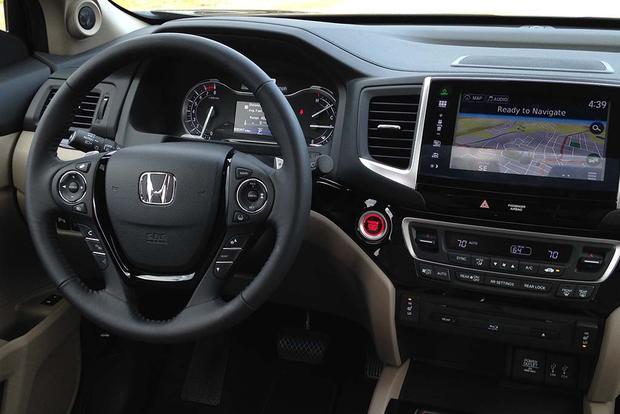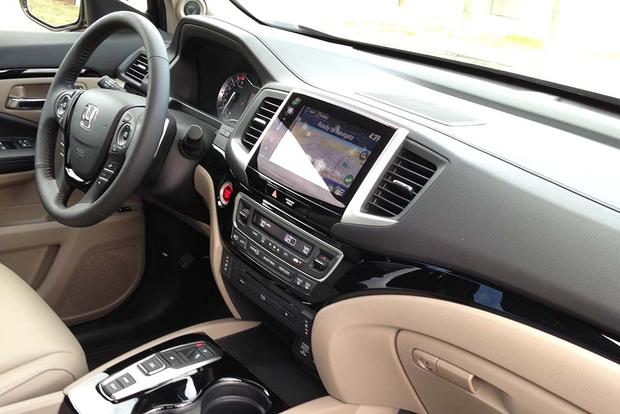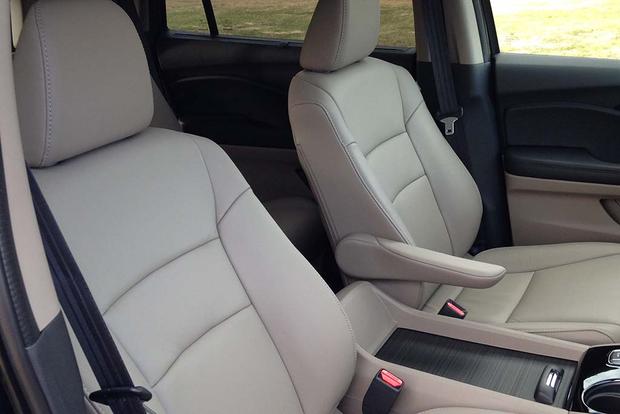 Our 2016 Honda Pilot is slowly making its way around our staff after its recent arrival in our long-term test fleet. The latest driver to get his turn behind the wheel is Automotive Content Specialist Tommy Flanagan, who gave us his first impressions of the newly redesigned midsize SUV.
After a week behind the wheel, Tommy said that he was highly impressed with the Pilot's driving experience, praising virtually everything from the engine power to the ride quality and handling. "There's plenty of power under the hood without a lot of engine noise," noted Tommy, who went on to say that there's an impressive lack of body roll when going around corners -- a rarity for an SUV of the Pilot's size. Tommy's only behind-the-wheel complaint related to the transmission, as he noted that the 9-speed automatic sometimes seems to hunt for the right gear in city driving.
Tommy also noted his positive impressions of the interior and exterior, saying that he "really likes the styling" of the new Pilot -- a sentiment echoed by virtually all our editorial staff. The same goes for the interior, as Tommy praised the functional controls, the handsome -- and rather upscale -- control layout and the push-button transmission for freeing up room in the center console. We also like how roomy the SUV is. One in-cabin gripe, however, relates to the infotainment system, which forces you to switch to the home screen every time you want to change the radio station -- an annoyance if you're using the navigation system for directions.
In all, however, Tommy (along with the rest of our staff) has a strong first impression of the 2016 Honda Pilot, and we look forward to getting to know it in greater depth over the course of the year.