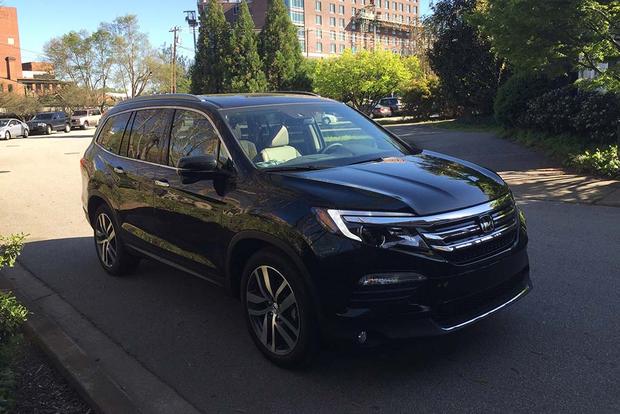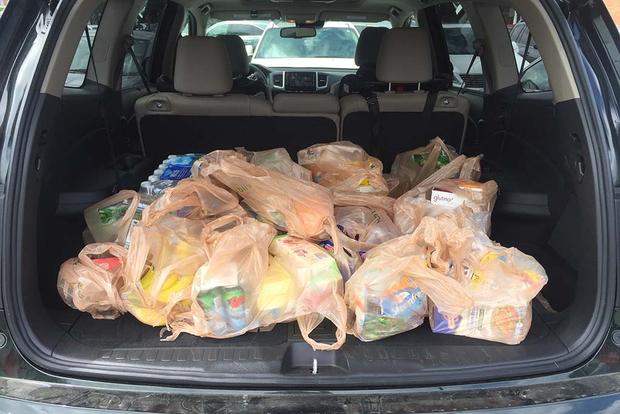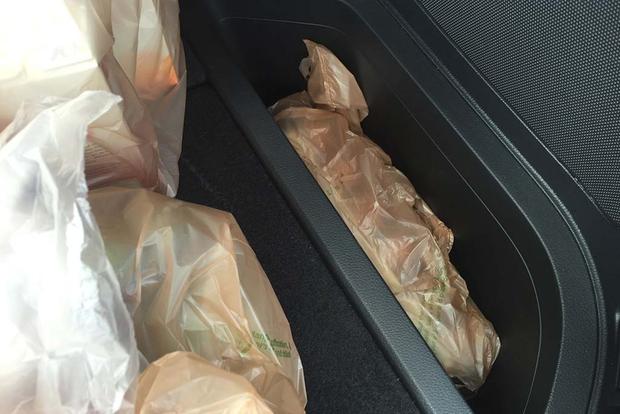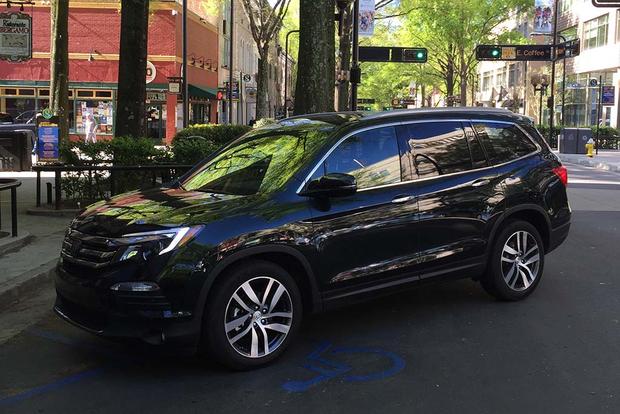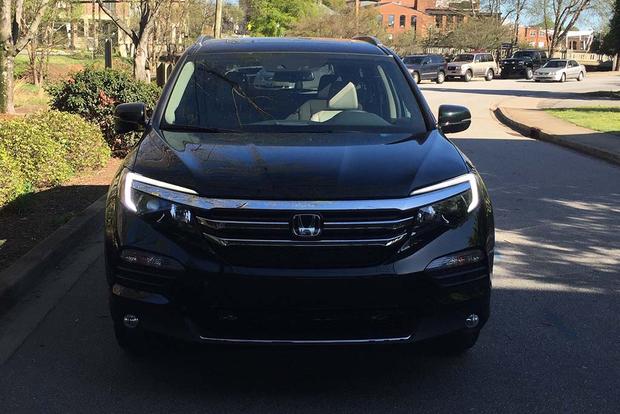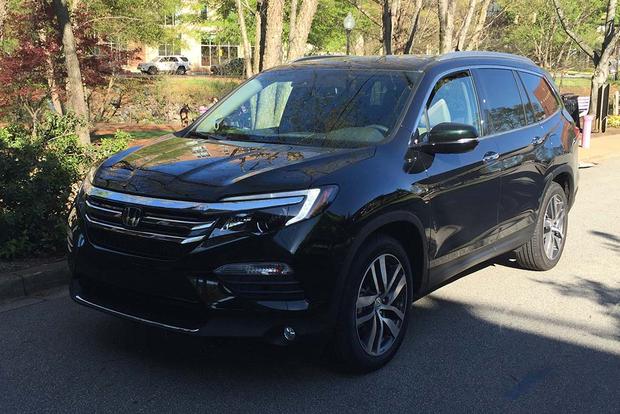 As a mom of two young kids, I see lots of big SUVs and smaller crossovers in the carpool line at school. Most moms and dads clearly value space when it comes to toting their tots (and all of their stuff) around from school to sports and everything in between. The second-generation Pilot (2008-2015), with its easily identifiable boxy shape and family-friendly features, is a popular choice among the parents at my kids' preschool, so when I started rolling up to morning carpool in our long-term, all-new 2016 Honda Pilot, lots of questions from interested moms and dads ensued.
Wow, Is That the New Pilot?
During my first week with the car, I'd say I was stopped at least five times by current second-generation Pilot owners hoping to get a glimpse of the redesigned version. "Wow, is that the new Pilot?" they'd ask. "It looks totally different!" Yes, it's true -- it does look very different. The boxy shape is gone, replaced by stylish curves and rounded edges. But thankfully, it hasn't lost its family-friendly appeal.
What Do You Think So Far?
Once they take in the good-looking exterior, most parents want to know what it's like to use as an everyday family hauler. My response? "So far, so good!" I've only had it for a week, so I'm sure I'll identify both weak and strong points as I continue toting my family around town, but I can honestly say this car makes a great first impression. I took it to the grocery store after a week-long vacation (read: completely empty fridge/massive grocery shop), and my bags fit perfectly with room to spare. Plus, there was a smart little compartment for fragile items, which is where I put the eggs (instead of having to keep them up front with me). I'm really looking forward to spending more time with my family in the 2016 Honda Pilot.