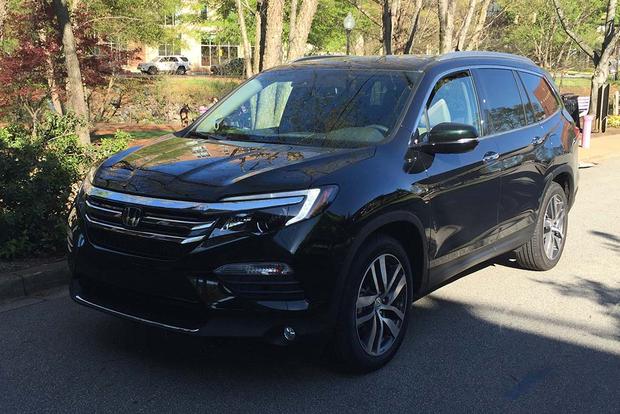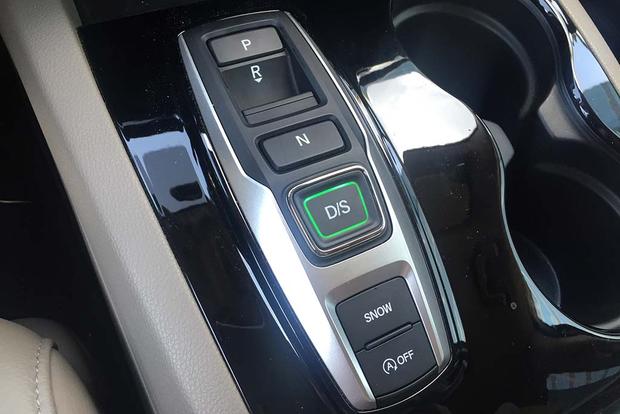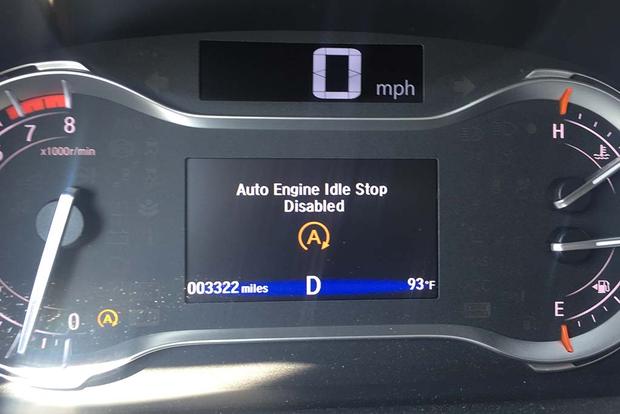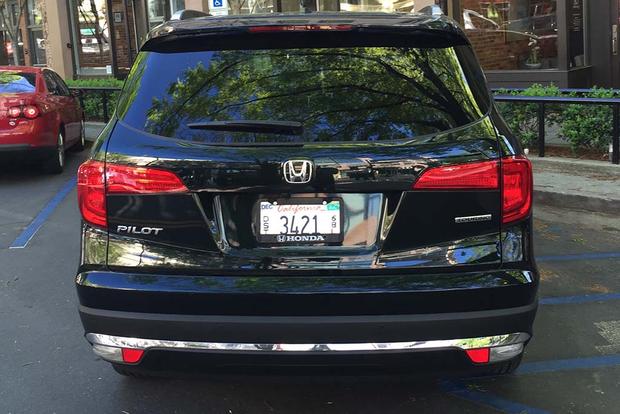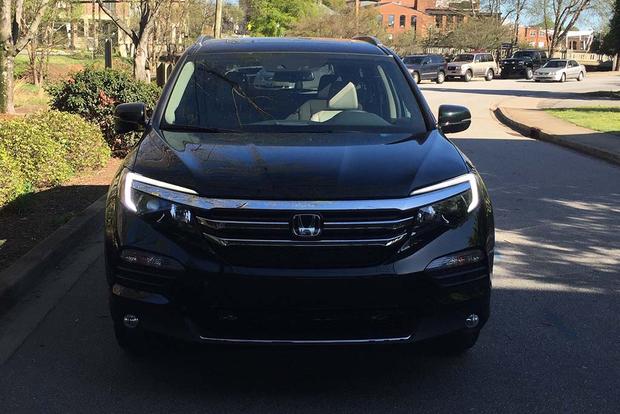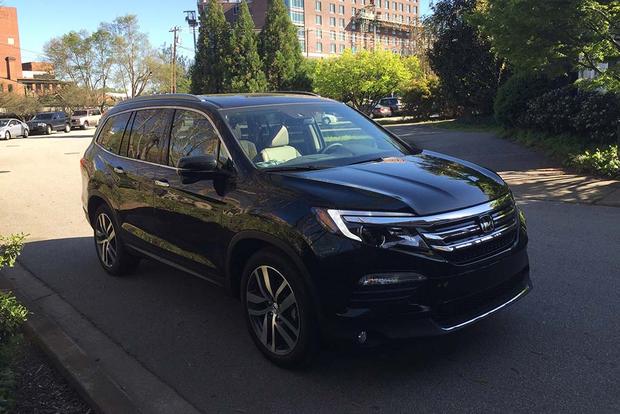 I'm not great with change. I'm self-aware enough to admit this. I like predictability, which is probably why my kids' newborn stages were my least favorite so far. (Have you ever met a predictable newborn? Exactly.)
When it comes to testing cars, there's something nice about familiarity. So when I got behind the wheel of the 2016 Honda Pilot, I figured I knew exactly what to expect. Turns out I was wrong.
Shift It
I don't mean this in a bad way necessarily, but some of the Pilot's features definitely surprised me and have taken some getting used to. For example, the gear selector is push-button -- except the selector for reverse, which you have to lift with your finger. It's clearly designed like that for safety purposes -- it forces you to be mindful when shifting into reverse, but the whole thing just seemed a little odd to me at first. There's something about riding up high in a big, bold SUV that warrants a physical, non-push-button shifter.
After driving around in the Pilot for the past few weeks, I've definitely gotten used to the buttons. I even like the fact that they free up some space on the center console for large cupholders and power outlets/USB ports. But I do miss the familiarity of actually moving a substantial shifter from park into drive.
Stop It
Another feature I've had to get used to in our long-term 2016 Honda Pilot is auto stop/start. This is an extremely obtrusive feature in most vehicles -- it isn't just a Pilot problem. So when I started driving the Pilot, my gut reaction was to turn it off, which can be done by pressing a button on the center console. Unfortunately, if you want it off, you have to turn it off every single time you start the car. With two preschool-aged kids in the back seat most days, I often forget to hit the off button ... until the engine cuts off when I'm sitting in traffic and I'm quickly reminded.
I do purposely try to leave the feature on sometimes, since our long-term cars don't get the best fuel economy when I'm behind the wheel. My commute is very short and almost exclusively made up of city driving, so this technology is definitely a good way to improve that. I can honestly say I've gotten used to it after a few weeks behind the wheel -- something that I never thought would happen.