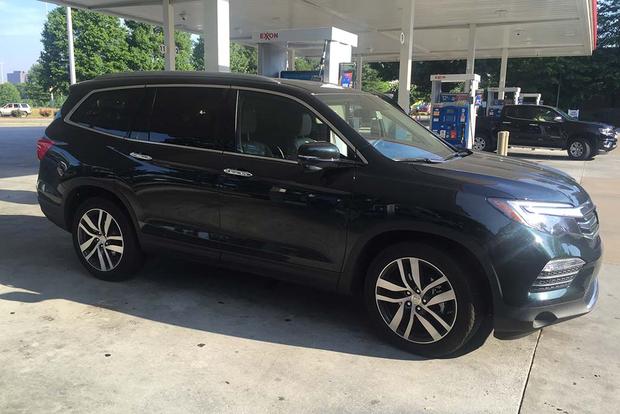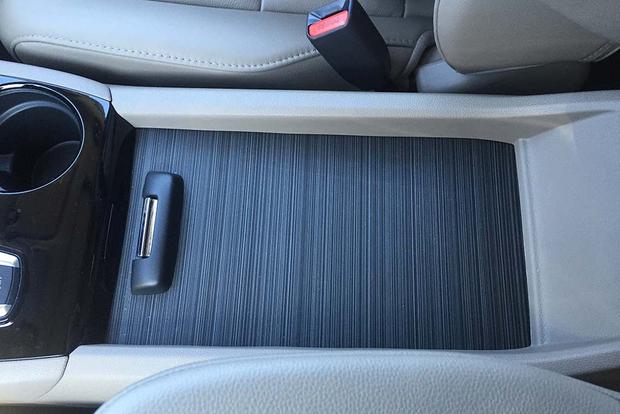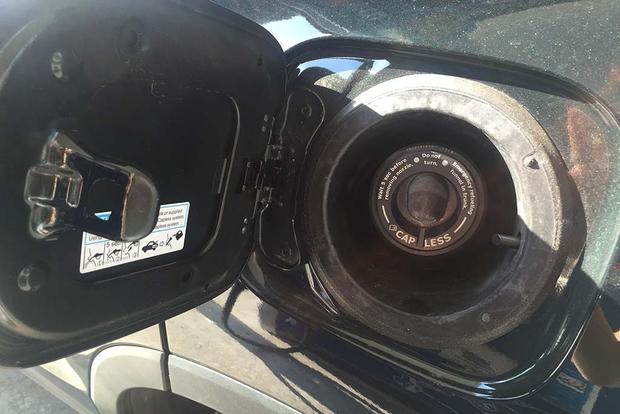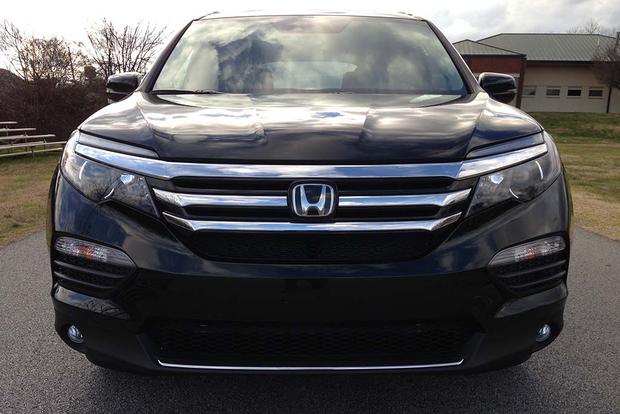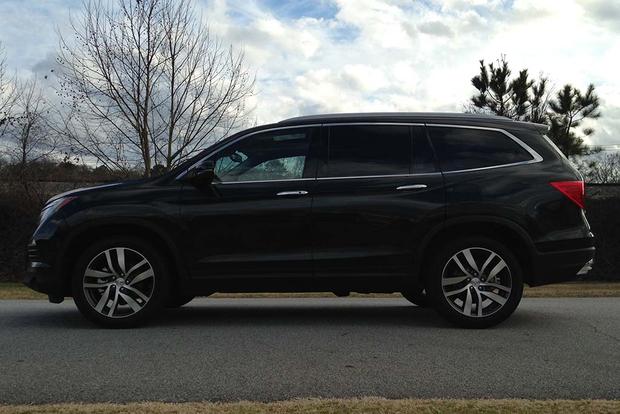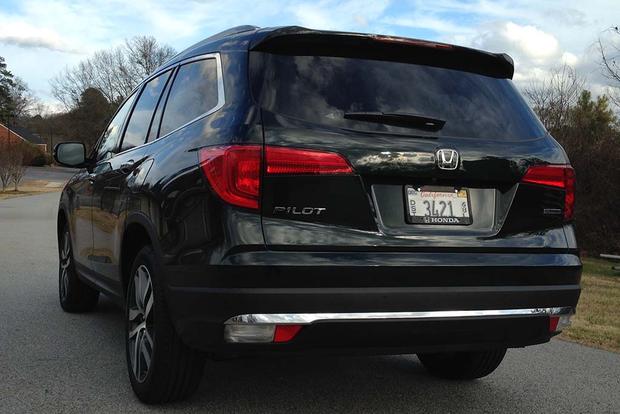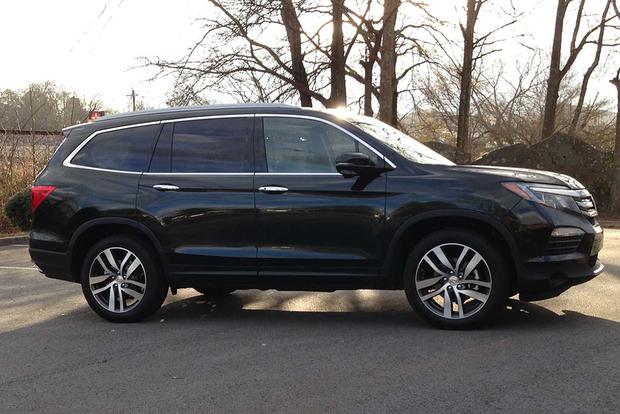 In any car, there are small details that you simply cannot learn about from a test drive. That's why our long-term loans are so valuable: We're able to spend weeks in one car at a time, giving us the ability to use it as we would our personal vehicles.
For me, that means ample time for my kids to drop Cheerios and Goldfish down the open space around the seat-belt receptacle in our long-term 2016 Honda Pilot (my apologies to whoever drives this car after me). It also means plenty of time to live with the car on a daily basis and wrap my head around the smallest details, both good and bad.
The Good
One little touch on the Pilot that goes a really long way with me is the center console. This is not your ordinary console. Honda calls it a "tech locker" -- you can easily store your laptop, purse and mobile devices in there, plus extra snacks and toys for the kids to ward off any in-car whining. Plus, when the console is closed you have an awesome space to rest your diaper bag or anything you need easy access to.
Yes, you can always put one of these items on the passenger seat when no one is sitting there, but the Pilot is a pretty wide SUV, making it difficult to reach over and grab something on the fly. The console is a much better space for it, in my opinion.
The Not-As-Good
This is the first vehicle I've driven with a capless gas tank, and I'm not sure how I feel about it. This is something you would likely never even notice on a test drive, but when you spend weeks in a car, you're obviously going to have to fill up the tank a few times. The first time I saw it, I was very uneasy about not having a cap to click back into place once I was done filling up. How does this work? Is the gas going to spill out as I drive away? (I mean, I'm sure it won't, but these are the thoughts that went through my head.) This would never be a deal breaker for me in terms of purchasing a car, but it's something that I'd probably want to know about so I could look into the technology and structure behind it.
My time with the 2016 Honda Pilot is coming to an end, as one of my colleagues will be taking it on a road trip in the coming weeks. I can honestly say that I'll be reluctant to hand over the keys, capless gas tank and all.