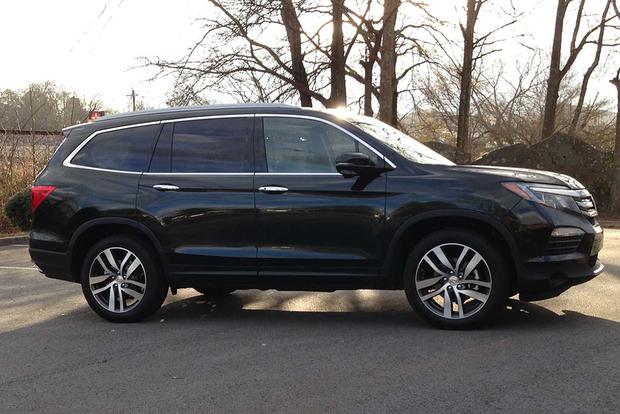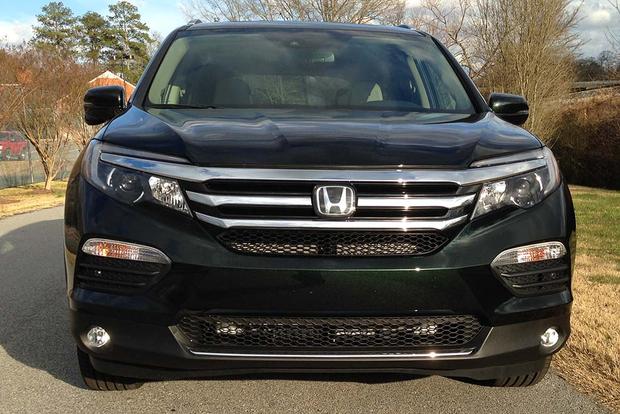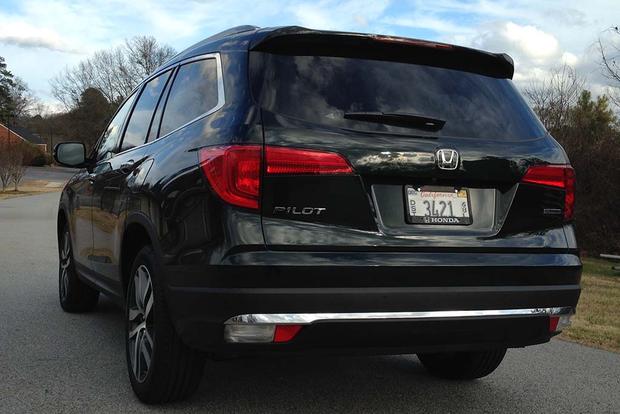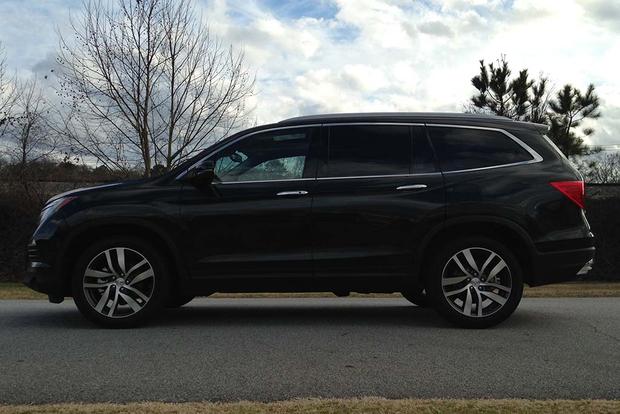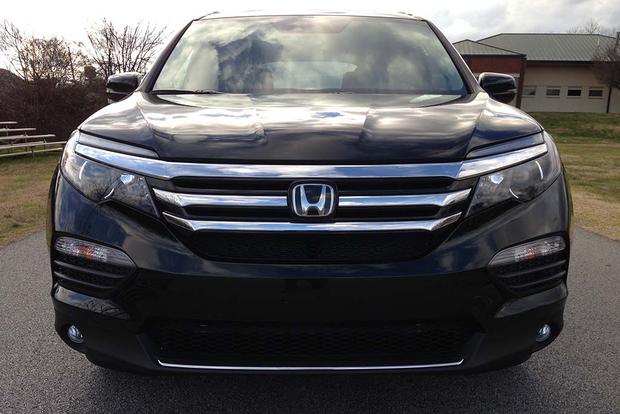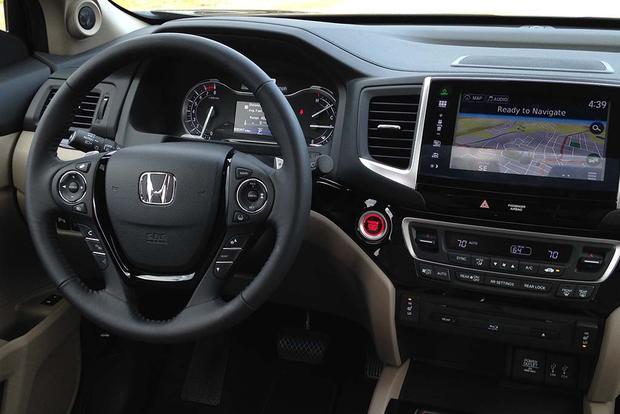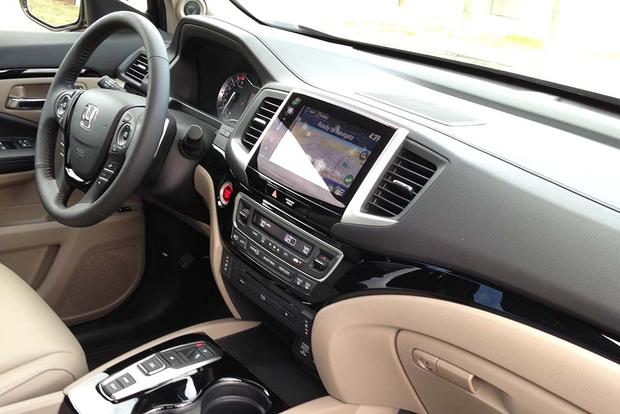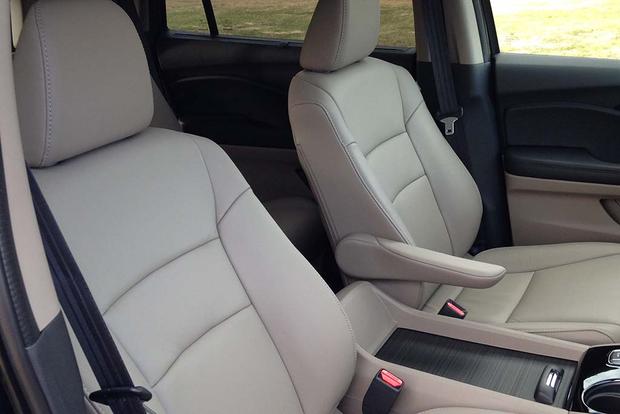 In the highly popular world of midsize SUVs, few recent models have made a splash like the newly redesigned 2016 Honda Pilot. The Pilot was formerly one of the most popular midsize SUV models until Honda let the SUV's design languish for a whopping 8 years. Now it's back and all-new, ready to do battle with segment all-stars such as the Toyota Highlander, Ford Explorer, Nissan Pathfinder and Hyundai Santa Fe. We wanted to see what all the fuss was about, so we've added a new Pilot to our long-term fleet.
The Pilot: Overview
The Pilot first went on sale way back in 2003. At the time, it was Honda's first midsize SUV -- one that combined standard 3-row seating and V6 power with the promise of notorious Honda durability. Shoppers were impressed, and sales took off. In 2008, the Pilot was redesigned, offering a new look and a lot of new features. Once again, sales took off, and while we expected a third-generation Pilot in 2013 or 2014, Honda delayed the model's release until this year.
But it's better late than never. In addition to handsome new exterior styling and a dramatically reworked interior, the latest Pilot boasts a lot of new features, such as an 8-inch touchscreen, a smooth 9-speed automatic transmission, LED headlights, heated rear seats and a smattering of modern safety features, including forward-collision warning with automatic braking, lane-keep assist and Honda's excellent LaneWatch blind spot monitoring system. In short, the latest Pilot is back with a vengeance, ready to take on segment leaders that have pulled ahead of the SUV in recent years.
Our Test Car
Our 2016 Honda Pilot is an upscale Touring model, finished in Black Forest Pearl with a beige interior. The Touring is pricy -- around $42,000 with shipping in 2-wheel-drive guise, like ours -- but it gives us the chance to check out a wide range of the Pilot's many new gadgets. Our 2016 Honda Pilot Touring isn't the top-of-the-line SUV. There's an Elite model above it that includes all-wheel drive, a heated steering wheel, heated rear seats, LED headlights and a few other features. Our Pilot Touring is front-wheel drive, as we opted to skip the all-wheel-drive version.
The Pilot Touring includes a lot of standard convenience features (such as a power lift gate, a power sunroof, a rear DVD entertainment system, and front and rear parking sensors) along with all the SUV's available safety features, including forward-collision warning with automatic braking, a blind spot monitoring system, rear cross-traffic alert and more.
Although we haven't spent much time in our long-term Pilot yet, we're already impressed with the SUV on paper, and we're excited to get behind the wheel to see how it handles the rigors of life with our testers, who encompass a wide range of ages, lifestyles and preferences.