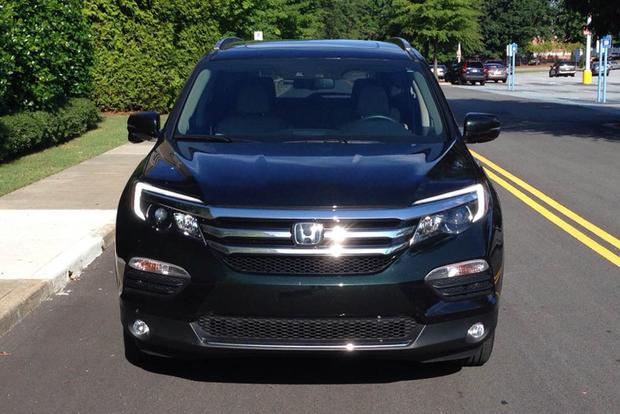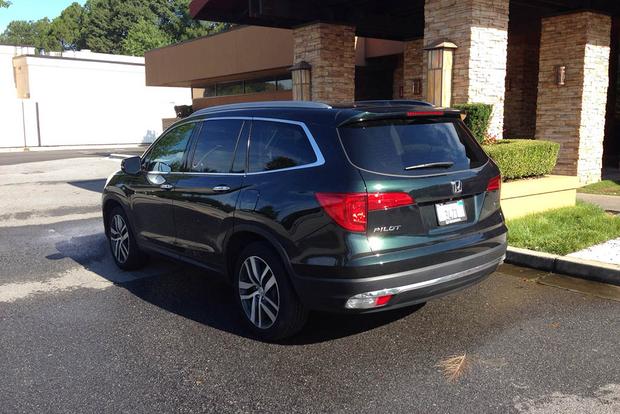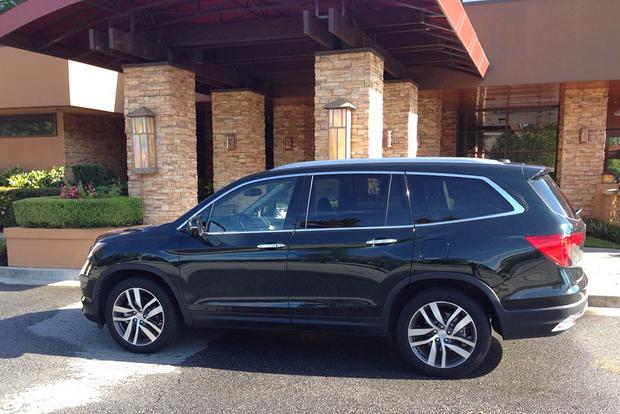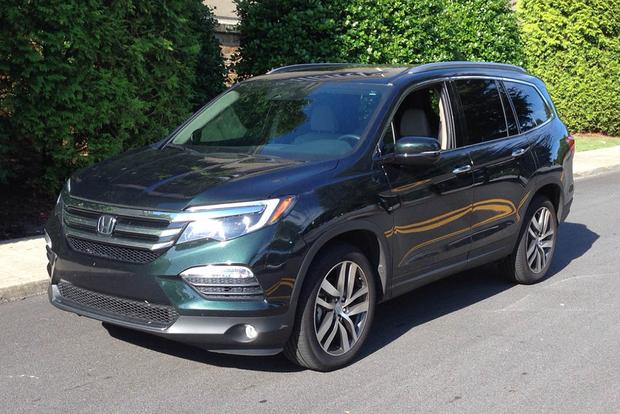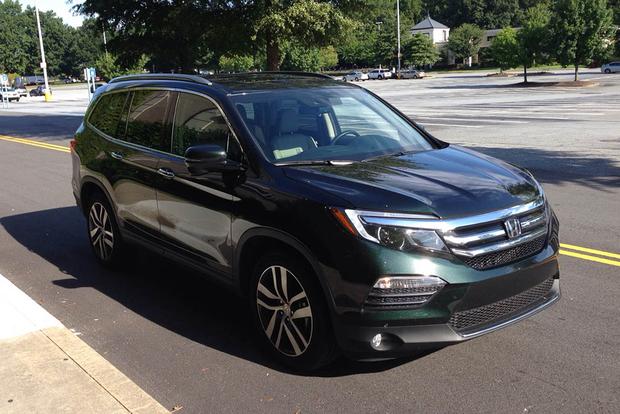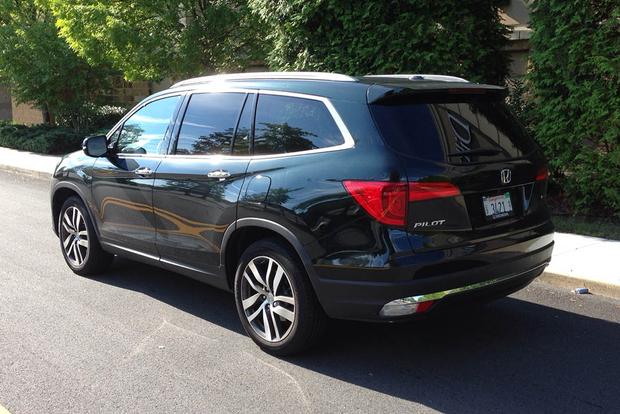 We've had our long-term 2016 Honda Pilot for about 10 months now, and we've passed the 10,000-mile mark -- so it was no big surprise when the "service due" (B1) alert lit up on the dash. We took it to Ed Voyles Honda in Marietta, Georgia, on a Friday night. We were greeted quickly by the service tech and told him we needed service on the Pilot. Since we already knew what needed to be done (we did a quick Google search of the B1 service code), we waited for him to see the code and tell us what was needed. He said our long-term Pilot needed an oil change, a filter change and a tire rotation, which is exactly what we expected -- he didn't try to tell us we needed any additional services. We asked about the wait time, and he said about an hour and 15 minutes. We decided to sit in the waiting area for the Pilot to be completed.
The waiting area was clean, there was a TV to watch while waiting, and they offered free coffee (though we skipped it since it was late in the day). They also did a multipoint inspection, which the Pilot passed. Sure enough, our car was ready within the 1-hour-and-15-minute stated wait time. The total for the oil/filter change and tire rotation was only $62.88. We expected it to be closer to $100, since this was a dealership.
We weren't pressured to buy any additional services we didn't need and were on our way in a short amount of time. All in all, we felt really good about the Ed Voyles experience with our long-term 2016 Honda Pilot.