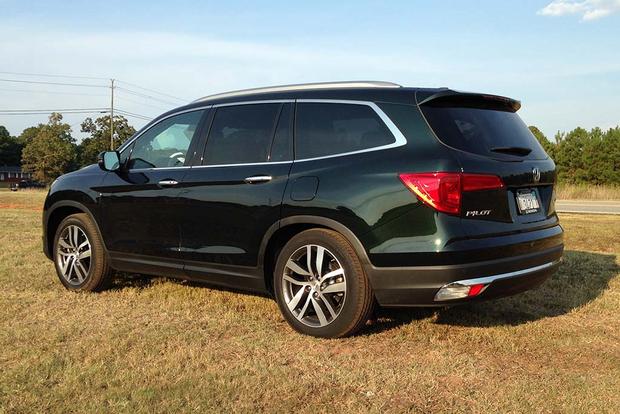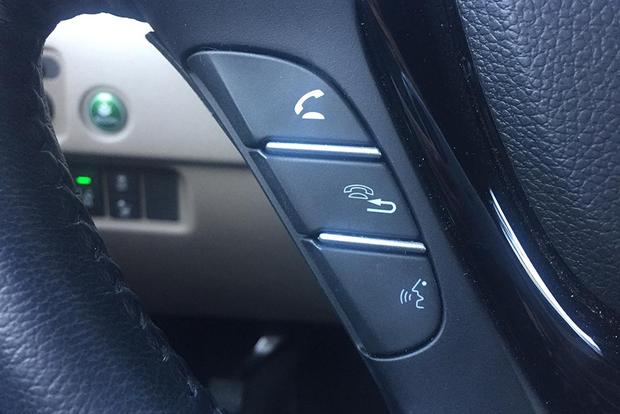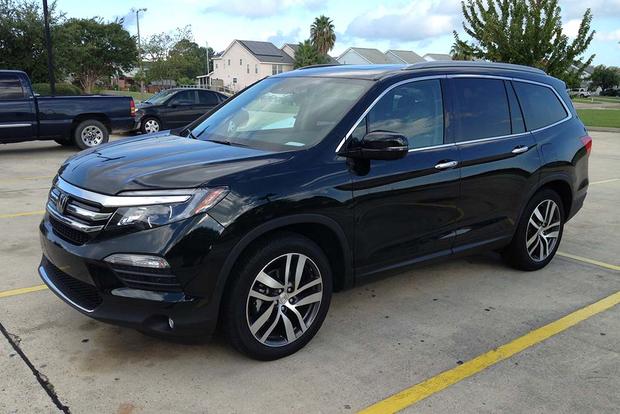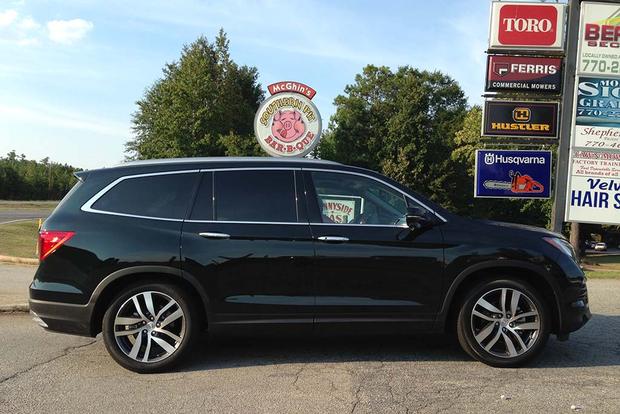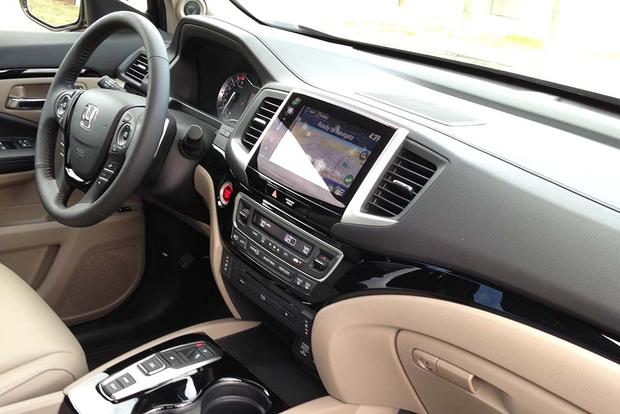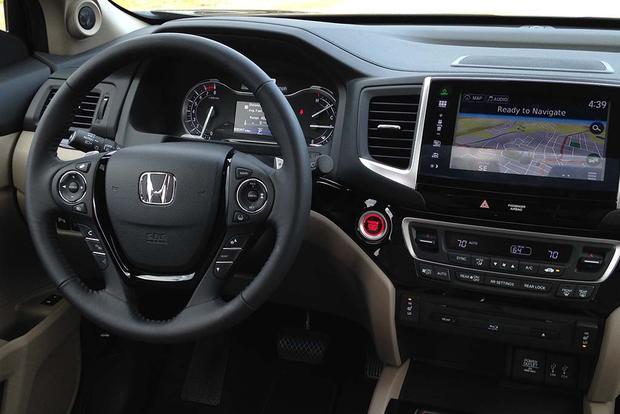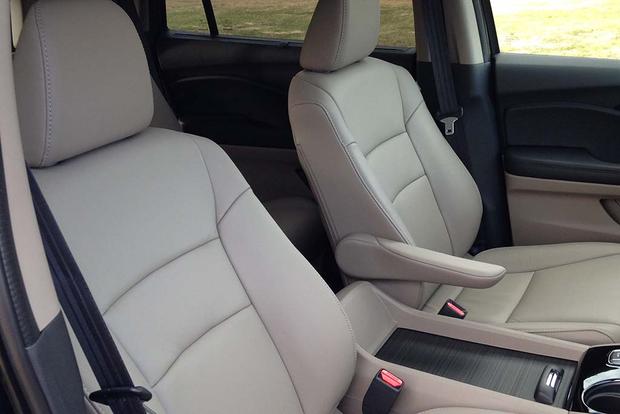 I'm a fan of our long-term 2016 Honda Pilot, an SUV that has received mixed reviews from the Autotrader editorial staff. Everyone agrees that it's awesome on the highway, but stop-and-go traffic is where the Pilot stumbles a bit. I've been driving it for a few weeks now, and I really do like it as an everyday family-hauler. But there are a few small details I would want to be aware of before buying this car.
Icon Confusion
We live in a connected society, so the ability to sync your phone to your car via Bluetooth is paramount. The Pilot does this pretty seamlessly -- however, I have a bone to pick with Honda over the steering-wheel telephone icons. THEY ARE CONFUSING. Seriously, I am a 35-year-old mother of two, the managing editor of a large automotive publication. And when I make a call and leave a voicemail, I can never remember which phone icon to press to hang up. Is it the one with the half-lifted telephone receiver? (Does that signal making a call or hanging up?) Or is it the one with an old-school telephone and an arrow? (What is the arrow pointing to? Is it a "back" button? Or is it a "go" button?) This is my thought process when I'm done with my voicemail and need to hang up. So, what do I do? Press both buttons like five times until one of them stops the call. Awesome.
Someone Take the Wheel
Apparently, if you don't hold the steering wheel of the 2016 Honda Pilot with a mighty grip, the car thinks you've fallen asleep or that you've decided to just lift your hands up and see what happens. At least once a day, the steering wheel vibrates, and the words "steering needed" pop up on the screen in front of me. I guess I have a more ... delicate touch, but this seems like overkill. Of course, with little ones in the car, I'd always rather err on the side of caution. So I suppose this is something I could live with.
I've had a lot of parent friends ask me my thoughts on the redesigned Pilot for families who need three rows. More to come on that soon.