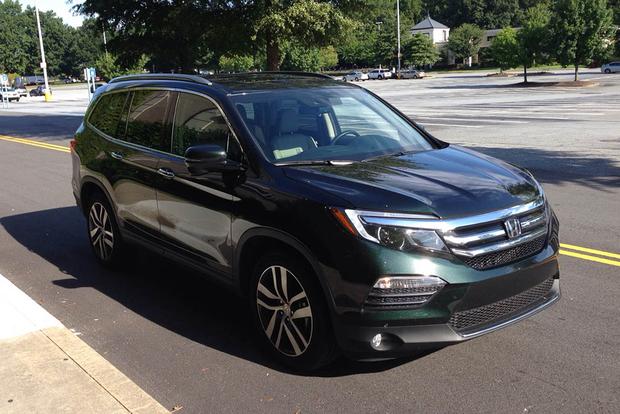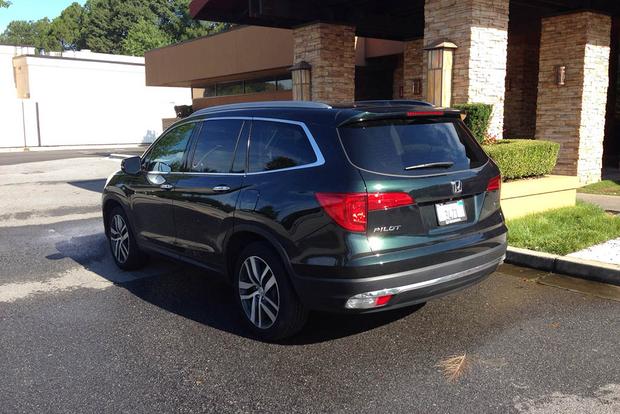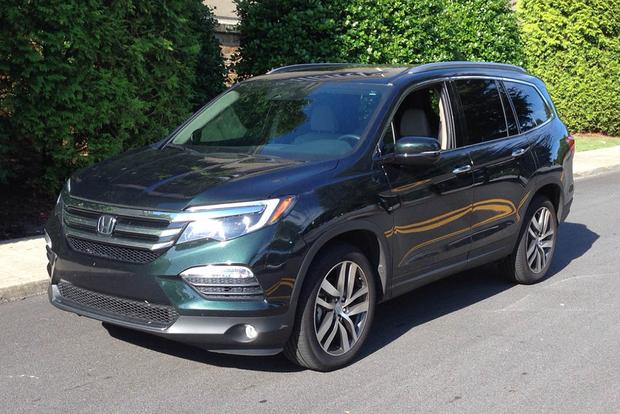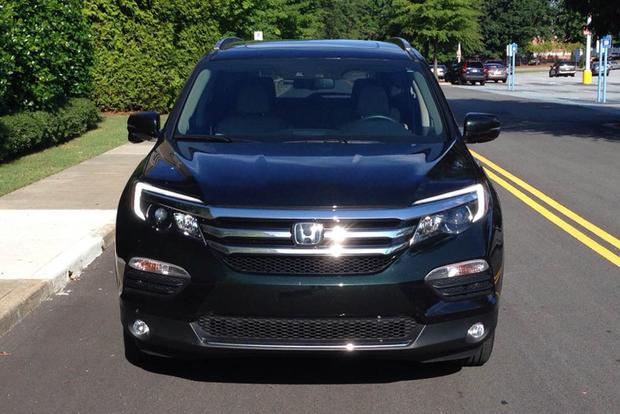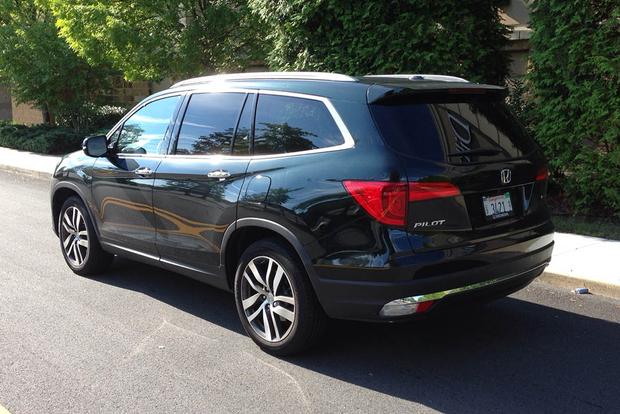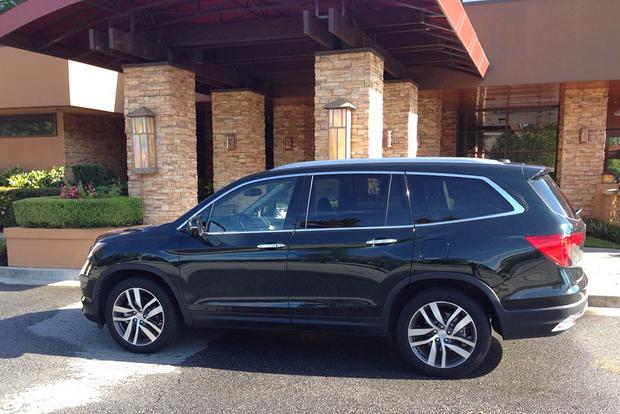 While driving our 2016 Honda Pilot this past week, the size and maneuverability (or lack thereof) of the 3-row SUV became painfully apparent. During a run to the local supermarket, I attempted to park the Pilot in a slightly snug parking spot. The sedan on my left parked fairly close to the line, which made positioning the Pilot more difficult than usual. Upon pulling in, I realized how close I was to the vehicle on the right-hand side, leaving very little space for the driver to get back into their car. In an attempt to give the person to my right some space, while avoiding possible dents or chipped paint from car doors during ingress, I pulled out and attempted to park again, this time giving ample space to the vehicle on my right side. Once I was back in the parking spot, I now realized how little space I had to exit the Pilot on my left side.
After a few more attempts and growing frustration (both my own as well as other shoppers searching for prime parking), I decided to find a space farther from the door but with no cars on either side. Born and raised in New York City, I'm used to parking in tight spots, but this was the first time I ever had so much difficulty just getting a vehicle into a spot properly. It seems like the Pilot has a tendency to feel cumbersome, especially in heavily trafficked areas, like crowded parking lots. The numb steering also plays a role in maneuvering the lumbering crossover through more congested locales, which makes parking feel like pure guesswork in lieu of natural, spatial intuition.
Quick Enough
Despite feeling as big as a Tahoe when behind the wheel, the 2016 Honda Pilot's V6 is far from disappointing. The 3.5L V6 produces a respectable 280 horsepower and 262 lb-ft of torque to propel the hefty crossover to highway speeds without ever feeling sluggish or like you're about to get rear-ended by a long-haul truck driver who's been awake since last week. In fact, there are times when the Pilot feels downright sprightly. The acceleration can surprise at times and even feels a little nerve-racking, given the disconnected handling and body roll. Still, I've yet to drive the Pilot fully loaded with people or cargo, so these variables could change the experience quite a bit.