Car Comparison
2016 Honda Pilot vs. 2016 Ford Explorer: Which Is Better?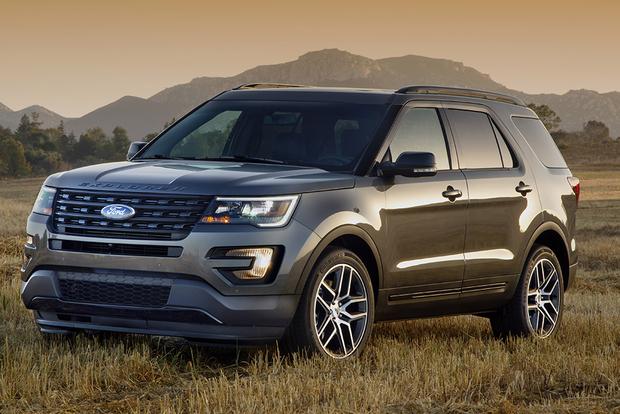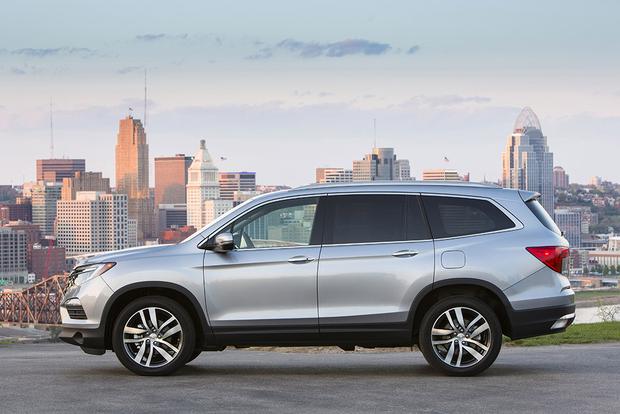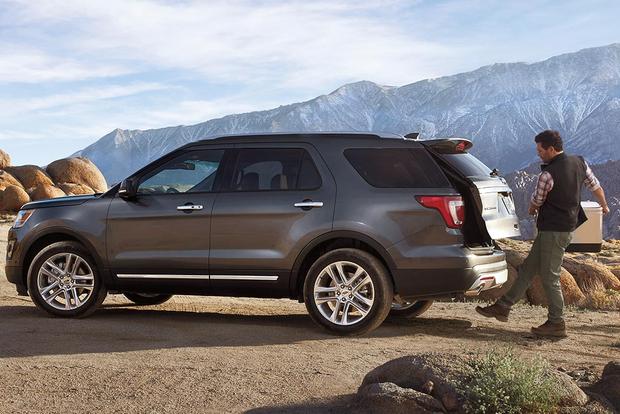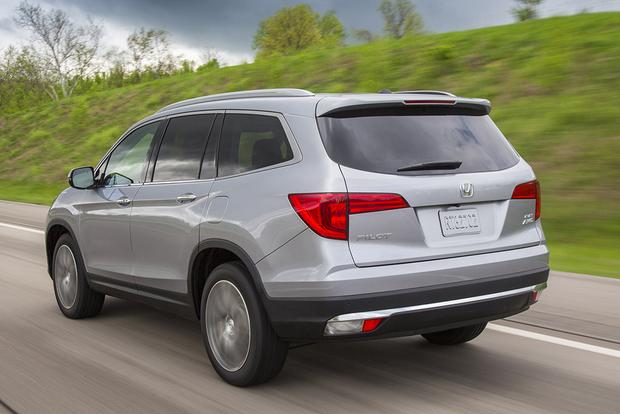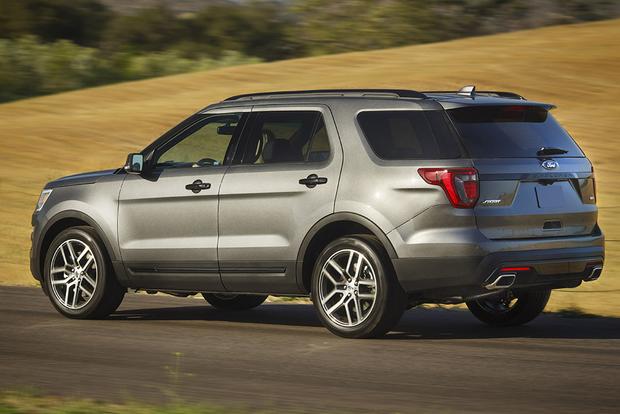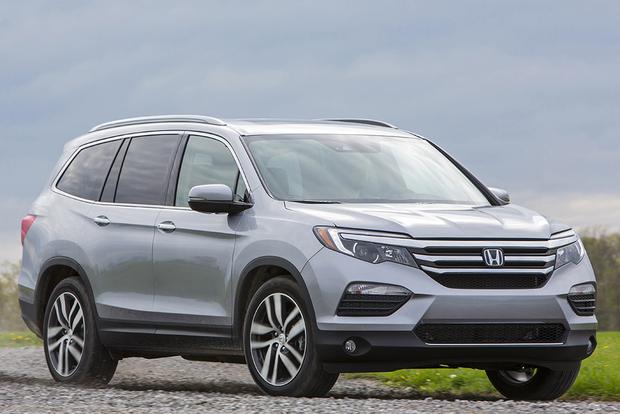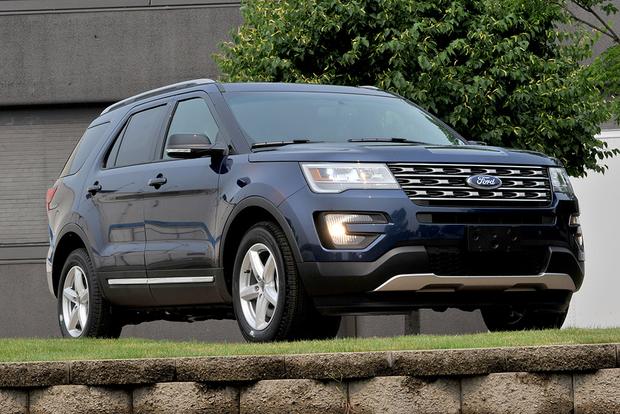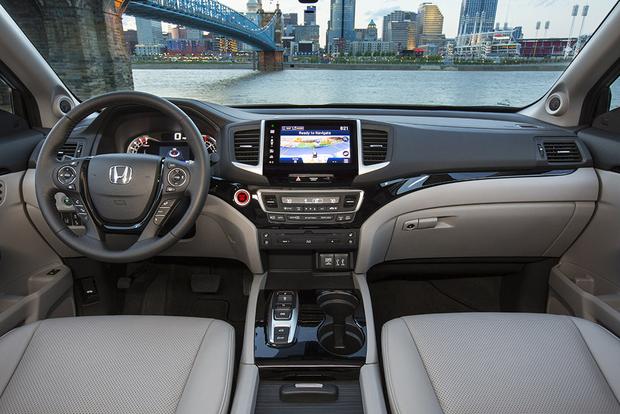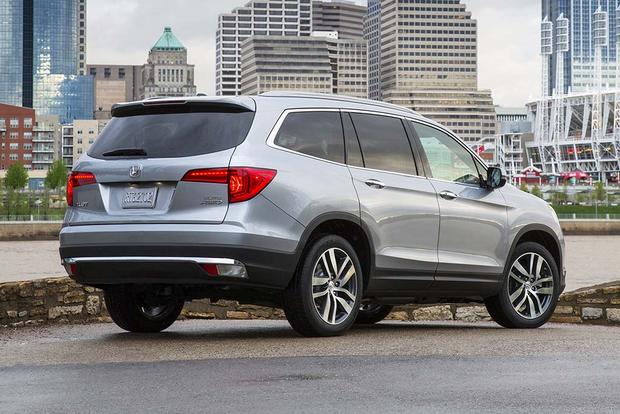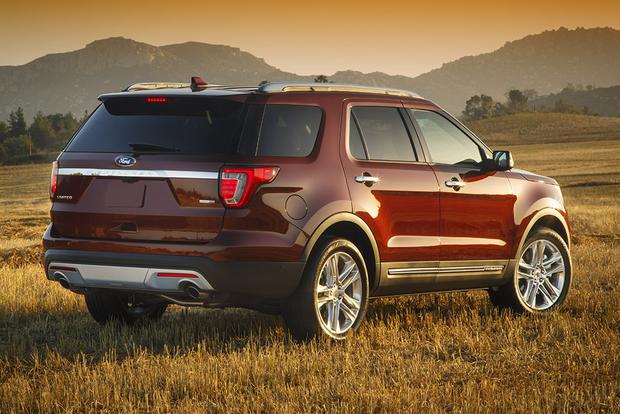 If you're looking for a new SUV that can cart around your family and all of their stuff, you'll want to make sure the 2016 Honda Pilot and the 2016 Ford Explorer are on your shopping list. Both models offer a spacious interior, a long list of equipment and recently revised designs with all the latest features. Which one is better, and which one should you buy? We've created a close comparison of both models to find out. First, let's see what's new with the Explorer and the Pilot for the 2016 model year.
2016 Honda Pilot
The Pilot is completely redesigned for 2016, offering a new look, a revised interior, a long list of new features and an updated powertrain.
2016 Ford Explorer
The Explorer is updated for 2016, though its overhaul isn't as thorough as the Pilot's. Changes are limited to newly revised front and rear-end designs, along with an improved 4-cylinder engine option, some new features, enhanced suspension and trim level updates.
Reliability
Because the 2016 Pilot and 2016 Explorer are so new, reliability experts at J.D. Power have not yet rated either model for dependability. If we go by last year's ratings, however, the Pilot would have a slight edge. J.D. Power said Honda's midsize SUV offers better than average dependability, while the midsize Explorer was rated only average. Meanwhile, warranty coverage is the same for both vehicles, standing at 3 years or 36,000 miles of bumper-to-bumper coverage and 5 years or 60,000 miles of powertrain protection.
Based on J.D. Power's reliability ratings, we think the Pilot has a slight advantage in this category, but we're eager to see how the firm rates newer versions of both models in the future.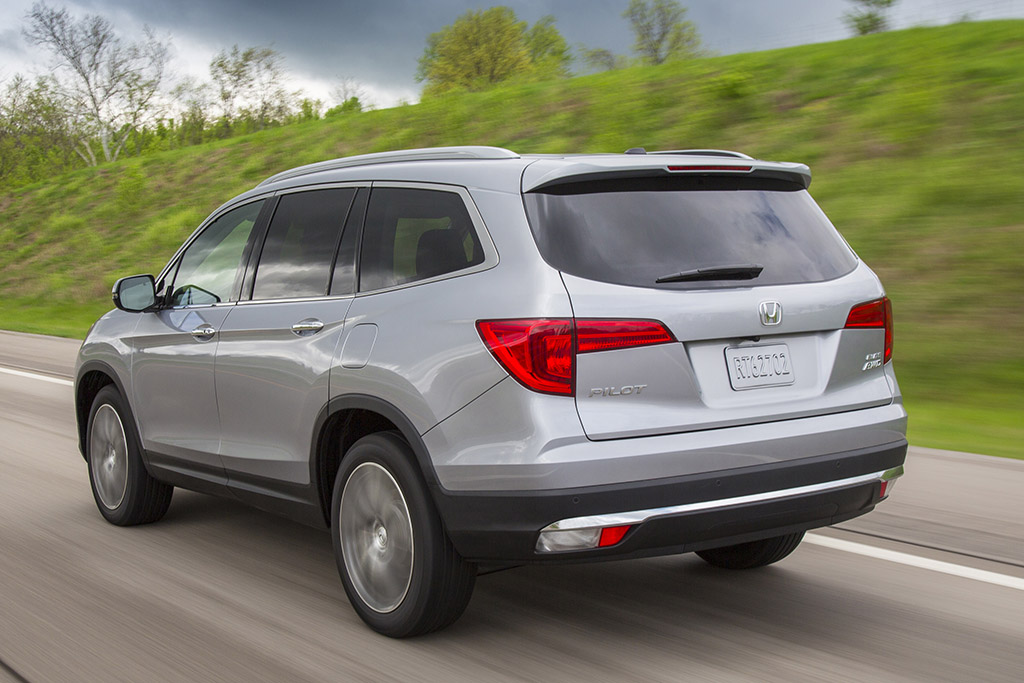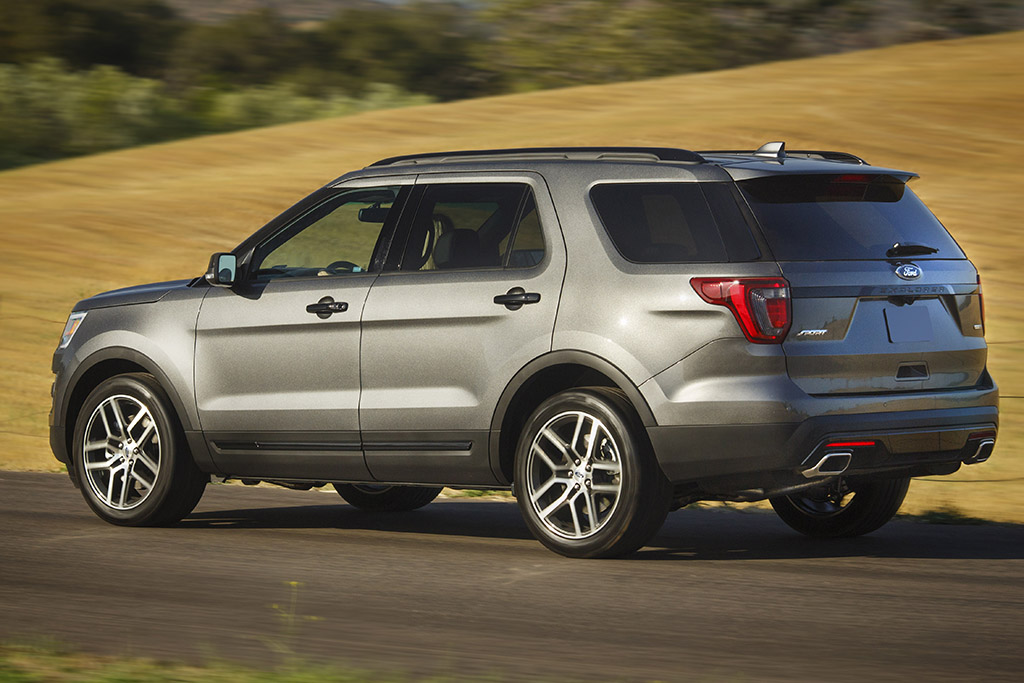 Fuel Economy
The Pilot offers only one engine, a 3.5-liter V6 making 280 horsepower and 262 lb-ft of torque. It's mated to a standard 6-speed automatic transmission or an available 9-speed automatic transmission, and it offers up to 19 miles per gallon in the city and 27 mpg on the highway with the 6-speed or 20 mpg city/27 mpg hwy with the 9-speed.
Meanwhile, the Explorer offers three engines. The majority of Explorer models are sold with a 3.5-liter V6, which makes 290 hp and closely rivals the Pilot's powertrain. That engine returns up to 17 mpg city/24 mpg hwy.
Drivers who want better gas mileage can opt for a new 2.3-liter turbocharged 4-cylinder, which replaces last year's 2.0-liter turbo four. The new engine boasts 270 hp and offers up to 19 mpg city/28 mpg hwy.
Finally, shoppers interested in having some fun behind the wheel also have an Explorer to choose from, the high-performance Explorer Sport, which boasts 365 hp and fuel economy ratings of up to 16 mpg city/22 mpg hwy.
So, which is better? For us, it's the Pilot. Most drivers will opt for the V6, where the Pilot offers a fuel economy advantage of nearly 20 percent (around 2 or 3 mpg) compared to the Explorer. Even if you go with the 4-cylinder Explorer, the Pilot still enjoys a slight edge in city fuel economy.
Safety
In crash testing carried out by the federal government's National Highway Traffic Safety Administration, both the 2016 Honda Pilot and the 2016 Ford Explorer earned a perfect 5-star overall safety rating. That's not the case in crash tests carried out by the nonprofit Insurance Institute for Highway Safety (IIHS), though, as the Explorer earned a troubling Marginal score in the firm's challenging front small-overlap crash test. By comparison, the Pilot earned the IIHS's highest score of Good in the test and received the firm's Top Safety Pick+ overall designation.
The Pilot also has a slight advantage when it comes to safety equipment. Although both models offer roughly the same level of equipment (standard side-curtain airbags and anti-lock brakes; optional adaptive cruise control, lane-departure warning, a blind spot monitoring system and lane-keep assist), the Pilot has two distinct advantages. For one, its forward-collision warning system includes automatic braking; the Explorer's only offers brake priming, but no actual automatic braking. Additionally, only the Pilot offers LaneWatch, Honda's highly useful blind spot monitoring system. Between those differences and the Pilot's stronger crash-test scores, we think this category easily goes to the Honda.
Technology
In terms of infotainment technology, it's hard to hate the latest iteration of Ford's MyFord Touch system, which is now one of the easiest systems to use on the market. We like the Pilot's infotainment system, but we think the Explorer's is more intuitive and responds quicker to the touch, two highly important items when you're driving along in your vehicle and attempting to adjust the map or make a hands-free call.
Beyond infotainment, both the Pilot and the Explorer offer a lot of useful technology. As previously mentioned in the safety section, we think the Honda has an advantage when it comes to safety tech, but in terms of convenience features, both models offer cutting-edge rear entertainment systems, panoramic sunroofs, automatic wipers, ventilated seats and more. Aside from the infotainment differences, we don't see a clear winner between the Pilot and Explorer in terms of technology, except, of course, for the buyer, who is spoiled with the availability of an amazing array of modern gadgets and features.
Value
In terms of pricing, the Explorer is slightly more expensive than its Honda rival. Base-level Explorer models start around $32,000 with shipping, while base-level Pilot LX models are $31,000, a price difference that continues through high-end trims, at which point the Pilot and Explorer finally start to even out.
With that said, the redesigned Pilot is hard to find with any sort of discount at the moment, as supply is low and demand is high. The Explorer, while updated for 2016, isn't fully redesigned, so demand won't be as strong. That means the pricier Explorer may end up being cheaper than its Honda rival once you factor in a negotiated discount and manufacturer rebates. As a result, our value category is a draw, and the winner will largely depend on your own experience when visiting the dealership.
Autotrader's Advice
Although we like the Ford Explorer, it's starting to show its age, even though it was face-lifted for the latest model year. The fully redesigned 2016 Pilot offers better gas mileage, better crash protection, more safety equipment, and (likely) slightly better reliability, so it earns our recommendation over the Explorer for drivers interested in an excellent new family SUV.