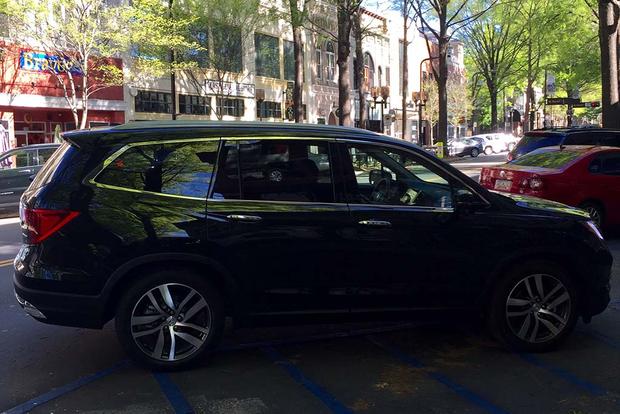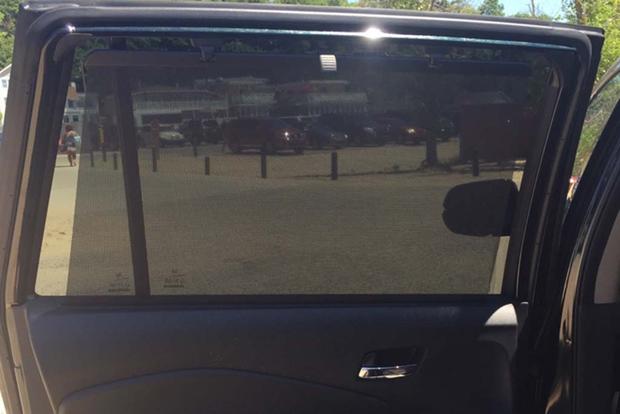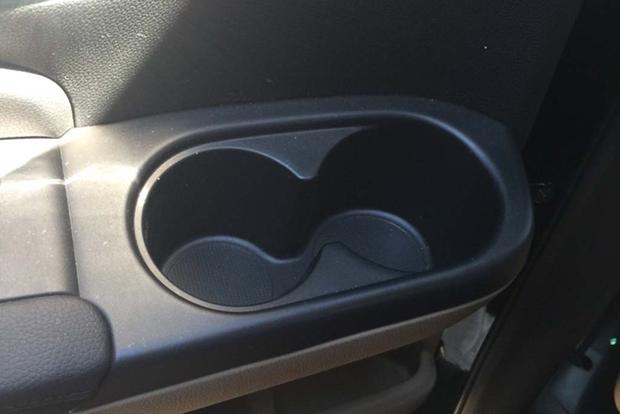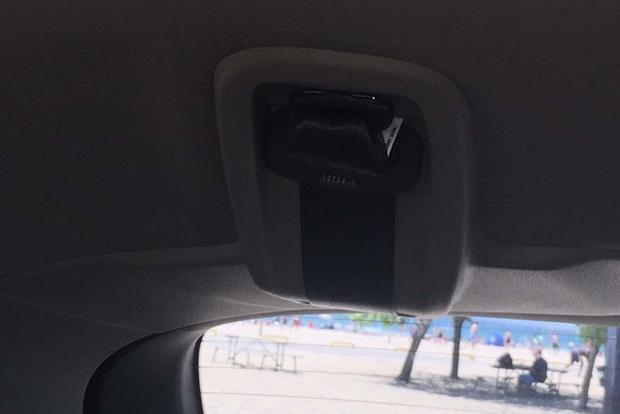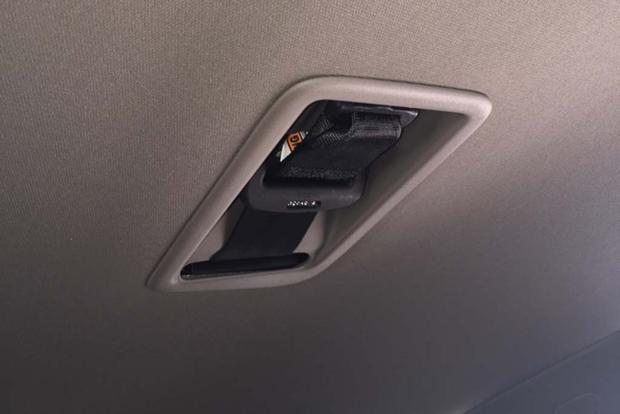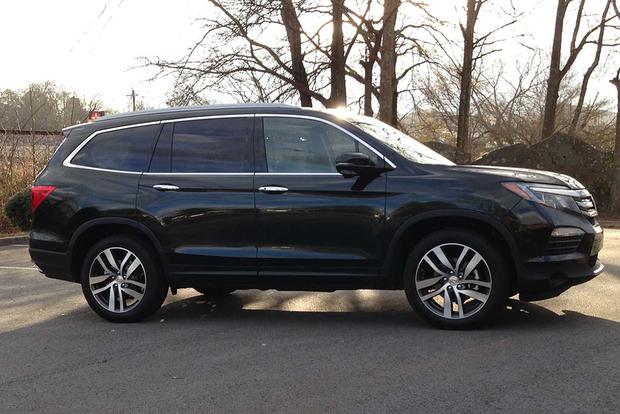 They say you don't know what you've got until it's gone. I recently gave up the keys to our long-term 2016 Honda Pilot in exchange for another vehicle in our test fleet, and I have to admit, I'm missing the Pilot.
Size It Up
I'm definitely partial to SUVs, and I think the redesigned Pilot is the perfect size: not too big, not too small but juuuust right (yes, I've read Goldilocks one too many times this week). Two kids in convertible car seats fit in there with ease, and with the third row down I had more than enough space for a double stroller, groceries and party supplies for my 5-year-old's birthday celebration.
I really liked our long-term 2015 Nissan Murano, but the storage space left much to be desired. The Pilot's optional third row gives you that extra room, but it doesn't make you feel like you're driving a bus. It's a very carlike experience overall.
Family Matters
The Pilot also offers a few family-friendly features that I really appreciated. My kids are both in Britax car seats that utilize the ClickTight Installation System. This system uses the car's existing lap-and-shoulder seat belt, which you thread through the car seat and secure into the seat-belt receptacle. In the Pilot, these receptacles are fully exposed, making it a lot easier to install my kids' safety seats. It's a small feature, but it helps! Also, I found the built-in sunshades and rear-door cupholders to be great, kid-friendly additions to this SUV.
My time with the 2016 Honda Pilot may be up for now, but I'm pretty sure I'll find my way back into it before it leaves our fleet early next year.